Two Teens Charged For Brutal Beating That Left Dog Dead In Tennessee
Published: May 20, 2022 at 05:11 PM Author:
PENNY EIMS

Cleveland, Tennessee – Two teenage boys in Tennessee are facing animal cruelty charges stemming from a brutal beating that left a dog dead earlier this month. The 16-year-old boys, identified as Tucker McKinney and Wyatt Stinnett, are accused of running over a dog and then beating him to death with a stick.
The sickening incident was recorded on video and shared on social media…which led to a police investigation after multiple people, horrified by what they had watched, reached out to the authorities.
Link to video on Facebook here. Warning! This video is extremely graphic and hard to watch.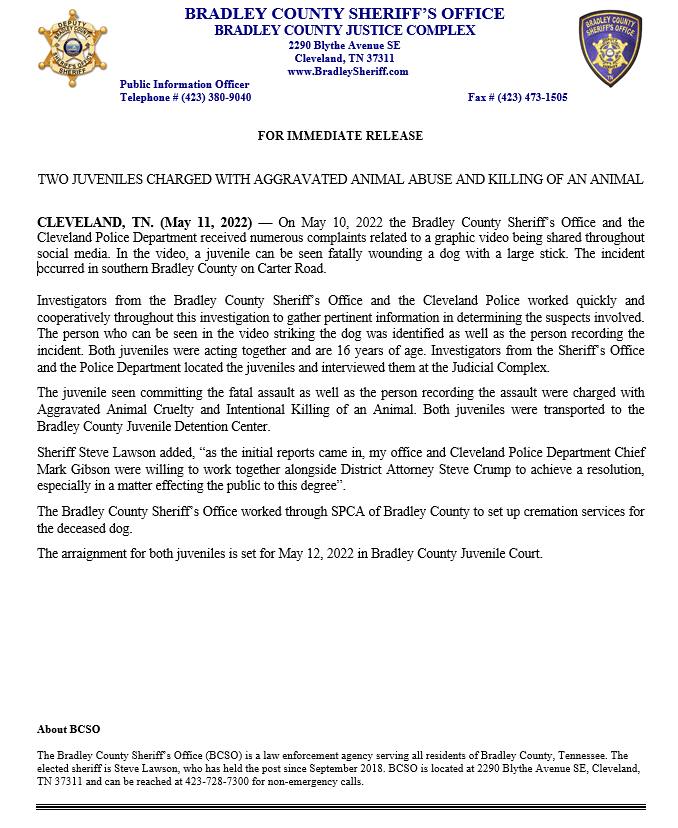 The dog's true name is unknown, but advocates hoping for justice have dubbed him "Angel." A Justice For Angel Facebook page has been created, and there are already over 1400 members who want to see the teens punished for the merciless way that they killed Angel.
The video recording of this cruel incident is too graphic to embed in this petition. The injured dog can be heard screaming in terror and pain as he is pummeled time and again until he dies.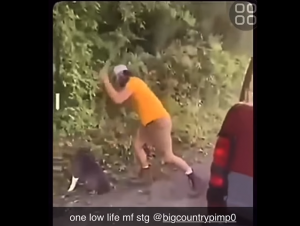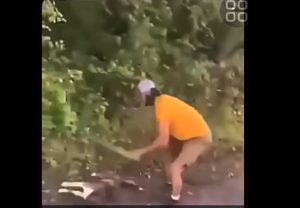 A screenshot from a Snapchat account reported to belong to McKinney, reveal disturbingly cruel statements.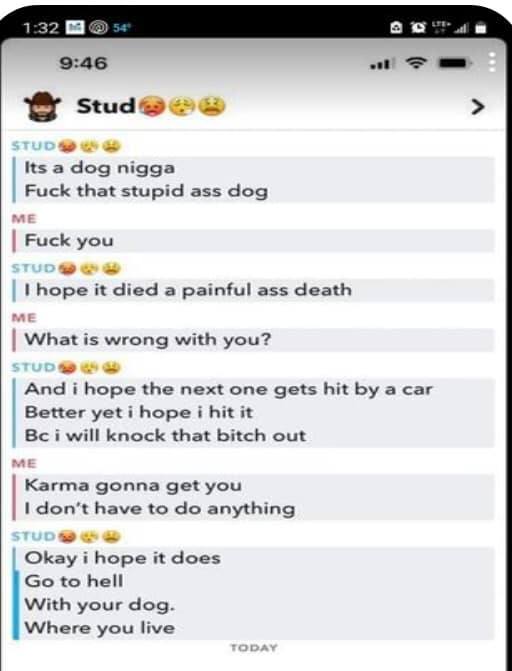 These men are old enough to know right from wrong and what happened to this dog shows a clear lack of regard for life. The link between animal cruelty and human violence is well-documented; one needs to look no further than Payton Gendron, the 18-year-old man accused of killing 10 people at a grocery store in Buffalo, New York, to see what a person of this mentality is capable of. Gendron documented his own gruesome killing of a cat before turning his sights to humans, with a catastrophic outcome.
We the undersigned demand that Tucker McKinney and Wyatt Stinnett are held responsible for the brutal beating that left a dog dead in Cleveland on May 10. We are petitioning for these young men to be tried as adults and to receive the maximum punishment allowable by law, in addition to being prohibited from owning or residing with animals in the future. We are also requesting a full mental evaluation and treatment if applicable. There is a well-documented link between animal cruelty and human violence and we want to see these individuals stopped before their criminal behavior escalates.
Note: Individuals are presumed innocent until found guilty in a court of law. Animal Victory relies upon the authorities and the court system to determine guilt or innocence.
News:
Update 9/8/2022: The defendants are currently being held at Bradley County Juvenile Detention Court. Victory has sent 16,645 signatures along with our petition to  the Juvenile Detention Court and DA Stephen Crump.
Prior Signatures 16,572