Cleveland, Tennessee – Two teenage boys in Tennessee are facing animal cruelty charges stemming from a brutal beating that left a dog dead earlier this month. The 16-year-old boys, identified as Tucker McKinney and Wyatt Stinnett, are accused of running over a dog and then beating him to death with a stick.
The sickening incident was recorded on video and shared on social media…which led to a police investigation after multiple people, horrified by what they had watched, reached out to the authorities.
Link to video on Facebook here. Warning! This video is extremely graphic and hard to watch.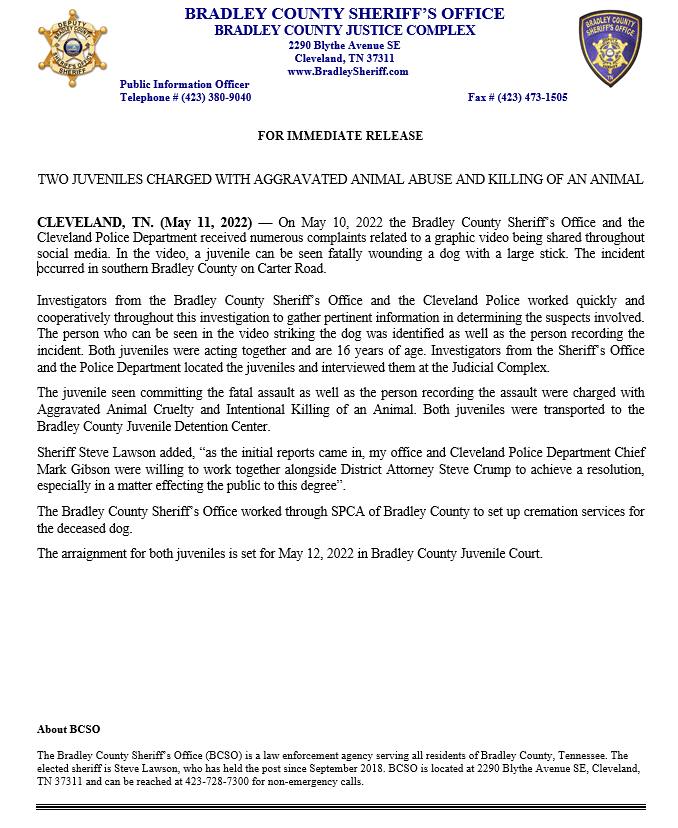 The dog's true name is unknown, but advocates hoping for justice have dubbed him "Angel." A Justice For Angel Facebook page has been created, and there are already over 1400 members who want to see the teens punished for the merciless way that they killed Angel.
The video recording of this cruel incident is too graphic to embed in this petition. The injured dog can be heard screaming in terror and pain as he is pummeled time and again until he dies.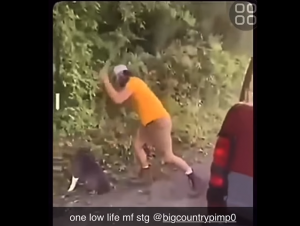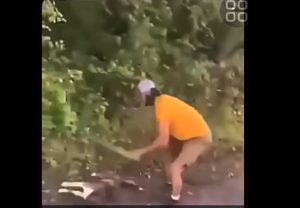 A screenshot from a Snapchat account reported to belong to McKinney, reveal disturbingly cruel statements.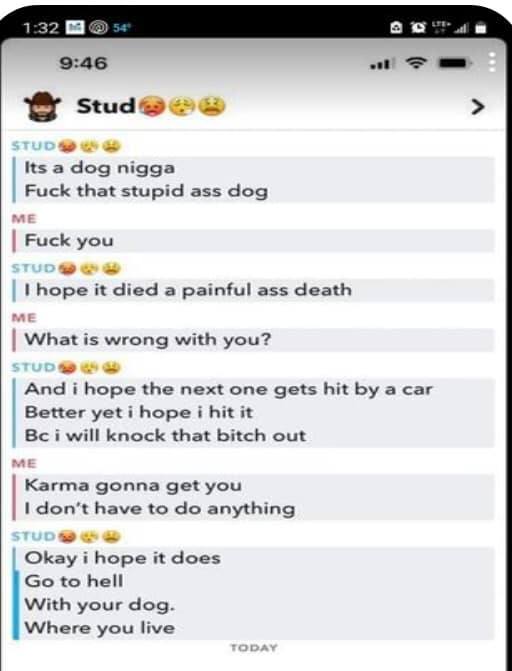 These men are old enough to know right from wrong and what happened to this dog shows a clear lack of regard for life. The link between animal cruelty and human violence is well-documented; one needs to look no further than Payton Gendron, the 18-year-old man accused of killing 10 people at a grocery store in Buffalo, New York, to see what a person of this mentality is capable of. Gendron documented his own gruesome killing of a cat before turning his sights to humans, with a catastrophic outcome.
We the undersigned demand that Tucker McKinney and Wyatt Stinnett are held responsible for the brutal beating that left a dog dead in Cleveland on May 10. We are petitioning for these young men to be tried as adults and to receive the maximum punishment allowable by law, in addition to being prohibited from owning or residing with animals in the future. We are also requesting a full mental evaluation and treatment if applicable. There is a well-documented link between animal cruelty and human violence and we want to see these individuals stopped before their criminal behavior escalates.
Note: Individuals are presumed innocent until being found guilty in a court of law. Animal Victory relies upon the authorities and the court system to determine guilt or innocence.
News:
Two Teens Charged For Brutal Beating That Left Dog Dead In Tennessee
16,178
signatures = 81% of goal
16,178
M.H. Lynch
Remember, people, especially young people, who abuse animals have been proven to move on to abuse people!! These horrible kids are terrible danger to others. STOP THEM!!
Jul 01, 2022
16,177
Tanya Miner
Jul 01, 2022
16,176
Sulema Hammett
Jul 01, 2022
16,175
Wendy Ruhland
Jul 01, 2022
16,174
Shirley Wiechert
Jun 30, 2022
16,173
Holly Mansfield
Jun 30, 2022
16,172
Janis Keller
Jun 30, 2022
16,171
Graziella Caruana
Jun 29, 2022
16,170
Catherine Thomas
Get justice please!!!
Jun 29, 2022
16,169
rose moore
Jun 29, 2022
16,168
Julie Wild
Jun 29, 2022
16,167
Tina Castaneda
I won't watch the video.... I hope these pieces of trash get what they deserve....psychotic assholes
Jun 28, 2022
16,166
Jacqueline Peipert
Jun 28, 2022
16,165
Sheri Lane
Jun 28, 2022
16,164
Ruth Stevenson
I couldn't bring myself to watch the video of an animal being beaten to death. Please, please help to make sure these two sub-humans are punished to the fullest extent of the law for what they did.
Jun 28, 2022
16,163
Kathy Mesch
Jun 28, 2022
16,162
Tonya Austhof
Jun 28, 2022
16,161
Maria Salazar
Jun 27, 2022
16,160
Lori Borchert
This is beyond inexcusable.
Jun 27, 2022
16,159
E Froederberg
Jun 27, 2022
16,158
E Froederberg
Jun 27, 2022
16,157
Nancy Wakili
So cruel and inhumane
Jun 26, 2022
16,156
Joyce Bertram
Jun 26, 2022
16,155
Nalini Cherian
Jun 26, 2022
16,154
Karen Isaacs
Jun 26, 2022
16,153
karen johnston
Jun 26, 2022
16,152
Gun-Britt Barkman
Jun 26, 2022
16,151
Guillermo Quintero
Jun 26, 2022
16,150
cindy martin
Jun 25, 2022
16,149
Elaine Rounds
Jun 25, 2022
---