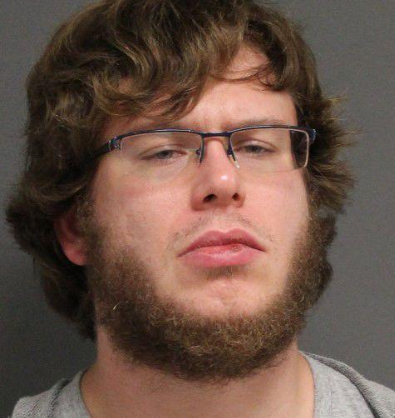 Willington, Connecticut – A Connecticut man is facing multiple charges after the authorities discovered a recently dismembered rabbit inside of his vehicle. It is one of the most depraved acts of cruelty that we have encountered and 25-year-old Patryk Sochocki must pay for his crime!
Your signatures will be presented to officials along with a request for Sochocki to be sentenced to significant jail time!
Sochocki's despicable act of cruelty was discovered on October 11 when police observed him swerving a vehicle being driven along Route 32 in Willington. When the police approached his car, they witnessed "chunks" of white fur on his shirt. The fur was from a recently purchased rabbit that Sochocki had maimed while driving!
Officers found the severely injured rabbit inside the car – the innocent animal's hind legs had been severed with scissors! Tragically, the mutilated rabbit was still alive and suffering when it was discovered – the animal had to be transported to a veterinarian to be humanely euthanized.
Sochocki is facing multiple charges, including:
First-degree wounding/killing of an animal, as well as the use of drug paraphernalia, operating a motor vehicle under the influence, and failure to drive in the proper lane.
Please sign this petition – Sochocki could be sentenced to up to five years in prison. We want the prosecutor to know that a plea deal is unacceptable, and to see this cruel behavior punished to the fullest extent of the law!
We the undersigned demand that Patryk Sochocki is held responsible for mutilating and torturing an innocent animal. We are petitioning for Sochocki to receive the maximum punishment for each and every charge resulting from this depraved incident. We also want to see this man undergo a complete mental evaluation and receive mental health care if deemed appropriate by professionals.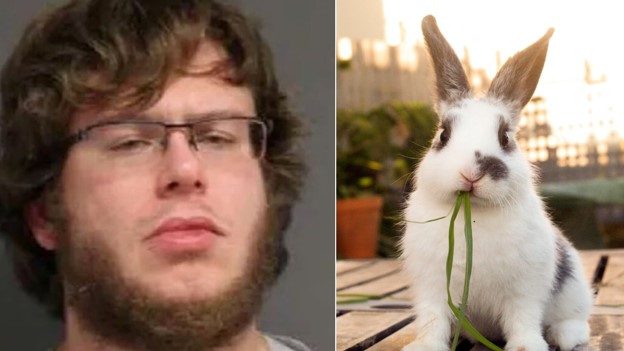 Update 1/19/2023: The pre-trial hearing has been moved to February 28, 2023. Please continue to sign as we are getting ready to send the final signatures to the judge. Zilla Canamella from
www.desmondsarmy.org will be hand-delivering 31,024 signatures and the petition to the judge.
Update 9/13/2022: The next court date is November 3, 2022.
Update 8/27/2022: The pre-trial hearing is scheduled for September 1, 2022, at 3 pm. 
Update 7/20/2022: The next court date is tomorrow for a possible disposition. 
Update 4/27/2022: Animal Victory has learned that court has been reset to 6/15/2022 at 10 a.m.
Update 3/4/2022: Animal Victory has sent 16,618 signatures and comments to Attorney Jackie Preville
Update 2/07/2022:Animal Victory has learned that the next court date is scheduled for 3/10/2022.
Update 8/17/2021: Animal Victory has learned that the next court date is scheduled for 9/22/2021.
Update 3/25/2021: Animal Victory has learned that the disposition court date is scheduled for April 15, 2021.
Update: 06/10/2020: Read our letter here
Update: 05/28/2020: Read our letter here
Update 05/26/2020: His court has been postponed three times. June 30th is the new court date.
Patryk tortured the live rabbit he had just purchased by cutting off its back legs and tail.
Please continue to sign and share! He has been charged with a felony.  
* Individuals are presumed innocent until proven guilty in a court of law.
Animal-Protection-Laws-of-Connecticut-2020-Animal-Legal-Defense-Fund
PRIOR SIGNATURES: 15070
18,028
Sherrie Darce
Sep 30, 2023
18,027
Sally Wood
Love to cut something of this ones off with scissors, and it wont be his leg. Vile waste of good clean air.
Sep 27, 2023
18,026
Anonymous
Aug 28, 2023
18,025
Palles Natacha
Aug 24, 2023
18,024
monique Pinson
Aug 22, 2023
18,023
Amelia Aceves
Aug 16, 2023
18,022
E Froederberg
Aug 14, 2023
18,021
Joni Jobs
I am sick of the defense of these low life's when there is none.
Aug 09, 2023
18,020
Allan Rubin
A despicable excuse for a man. Please insure he gets the absolute maximum penalty possible a well as a psychiatric evaluation!
Aug 07, 2023
18,019
Anonymous
What a sick, sick person! That poor innocent animal who lived it's life at a pet store and then gets cut up with scissors!
Aug 03, 2023
18,018
DEBRA A CHIODO
Jul 25, 2023
18,017
Melina Aloian
Jul 22, 2023
18,016
Lisa Hoschar
Jul 18, 2023
18,015
Jason Cuevas
Jul 17, 2023
18,014
Athanasios Georgopoulos
Jul 15, 2023
18,013
Gina Badami
Jul 08, 2023
18,012
bec marant
Jun 26, 2023
18,011
Nancy Stephan
Jun 23, 2023
18,010
Jutta Lehmann
Jun 21, 2023
18,009
Sheila Meadors
Jun 19, 2023
18,008
Erin Baiano
Jun 16, 2023
18,007
CeCe Anderson
FUTURE POS SERIAL KILLER!
Jun 14, 2023
18,006
Ann Reilly
Jun 12, 2023
18,005
Kc Courtney
Jun 08, 2023
18,004
Quade Prescott
Jun 06, 2023
18,003
Julia Dark
Jun 03, 2023
18,002
sandra gardner
Get help you sick piece. I hope something bigger than you does the same to you!
May 31, 2023
18,001
Michelle Ettelson
May 31, 2023
18,000
Rebecca Holzer
May 29, 2023
17,999
Joanne Walker
May 29, 2023
PRIOR SIGNATURES : 15070
---