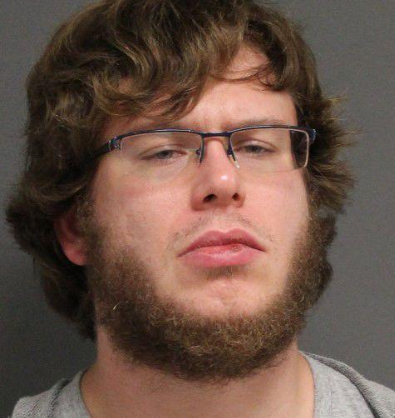 A Connecticut man is facing multiple charges after the authorities discovered a recently dismembered rabbit inside of his vehicle. It is one of the most depraved acts of cruelty that we have encountered and 25-year-old Patryk Sochocki must pay for his crime!
Your signatures will be presented to officials along with a request for Sochocki to be sentenced to significant jail time!
Sochocki's despicable act of cruelty was discovered on October 11 when police observed him swerving a vehicle being driven along Route 32 in Willington. When the police approached his car, they witnessed "chunks" of white fur on his shirt. The fur was from a recently purchased rabbit which Sochocki had maimed while driving!
Officers found the severely injured rabbit inside of the car – the innocent animal's hind legs had been severed with a pair of scissors! Tragically, the mutilated rabbit was still alive and suffering when it was discovered – the animal had to be transported to a veterinarian to be humanely euthanized.
Sochocki is facing multiple charges, including:
First-degree wounding/killing of an animal, as well as use of drug paraphernalia, operating a motor vehicle under the influence and failure to drive in the proper lane.
Please sign this petition – Sochocki could be sentenced up to five years in prison. We want the prosecutor to know that a plea deal is not acceptable, and to see this cruel behavior punished to the fullest extent of the law!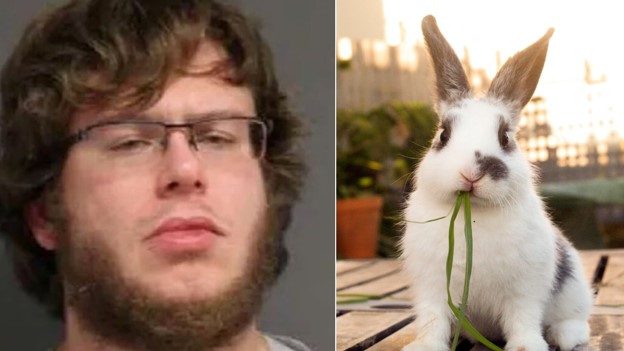 Update 8/17/2021: Animal Victory has learned that the next court date is scheduled for 9/22/2021.
Update 05/26/2020: His court has been postponed three times. June 30th is the new court date.
Please continue to sign and share! He has been charged with a felony.  The next court date is March 11, 2020 and we want more signatures for the prosecuting attorney."
Update: 06/10/2020: Read our letter here
Update: 05/28/2020: Read our letter here
Please continue to sign and share.
* Individuals are presumed innocent until proven guilty in a court of law.
PRIOR SIGNATURES : 15070
Punish Man Who Dismembered Rabbit While Driving!
627
signatures = 4% of goal
627
Damiano Giustina
Sep 18, 2021
626
Kit Dugan
Sep 18, 2021
625
Teri Paszotta
We need tougher laws, more judges with balls to hand down stiffer sentences & justice to those affected by sick abusers of animals in our communities. It's going on in your city and those that prey on the most vulnerable are WEAK COWARDS & THE LOWEST, POOREST EXCUSE OF BEINGS WALKING THIS EARTH!
Sep 17, 2021
624
astrid suchanek
Sep 13, 2021
623
Carol Jackson
This crap HAS TO STOP.
Sep 12, 2021
622
Kennedy Roop
Sep 12, 2021
621
Sophie Emlek
Sep 09, 2021
620
Stefanie E.
Sep 09, 2021
619
Dodie Harrison
Sep 08, 2021
618
Ilana Karapetyan
Sep 08, 2021
617
Jan Anderson
Sep 08, 2021
616
Damiano Giustina
Sep 07, 2021
615
Kathleen List
Sep 06, 2021
614
Kelly Lagace
Sep 03, 2021
613
Sarah Beirne
Sep 01, 2021
612
Anonymous
Sep 01, 2021
611
Cecilia Lalinde
Aug 29, 2021
610
Jennifer Paixao
Aug 29, 2021
609
lara balser
Aug 29, 2021
608
Daniel Pawlowski
Aug 28, 2021
607
Corinne Brown
Aug 27, 2021
606
Demetrios Lekkas
Aug 27, 2021
605
Marina Ris
Aug 27, 2021
604
Anonymous
Aug 26, 2021
603
JASON CREASY
Aug 26, 2021
602
Gail Bisconer
Aug 26, 2021
601
Anu Dutt
Aug 26, 2021
600
Wendy Burkwood
A serial killer in the making! It is so distressing that he purchased this poor little animal purely with the intention of murdering it! May he rot in hell!!
Aug 26, 2021
599
Lesa Jacobsen
This is a sick murderer. Give him the death penalty.
Aug 25, 2021
598
Josephine Skitt
Aug 25, 2021
PRIOR SIGNATURES : 15070
---