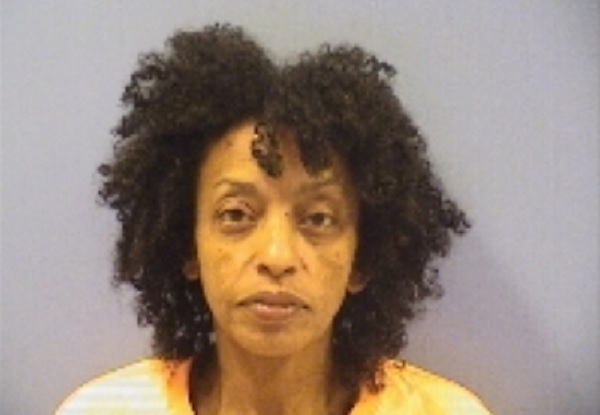 Sandusky, OH-A 58-year-old Sandusky, Ohio, woman is facing a felony animal cruelty charge after locking her dog inside of a car in early August as "punishment." The dog, named Chapo, suffered a miserable death from the heat.
Sandusky Police arrested Mouheb Ashakih on August 7, at her Perry Street home, after finding Chapo dead on the backseat of her Toyota Camry.
Ashakih's neighbor confronted her about putting the dog in the car and her response was, "I don't care, mind your own business I want him to die!"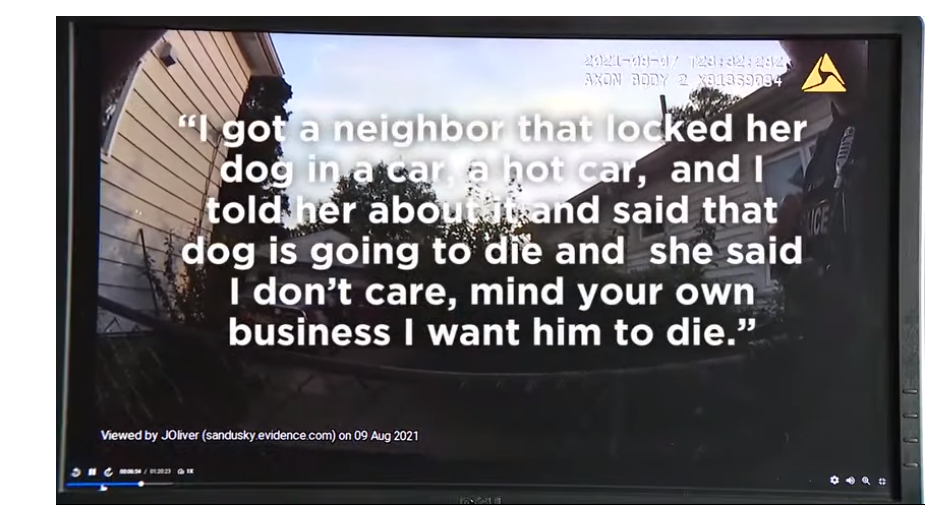 The neighbor told the police that he saw Ashakih place her pit bull inside of the car and roll up the windows – he then saw the dog frantically trying to claw his way out of the car.
Death by heatstroke is not quick, or painless. Dogs can suffer seizures, tremors, increased heart rate, vomiting, diarrhea, dizziness, and delirium. Chapo undoubtedly suffered horribly before collapsing in the backseat of the Toyota.
When the police arrived, they could see the dog collapsed in the rear of the car. The police report describes what was observed after the window of the car was broken out:
After opening the door through the broken window, the dog was observed to not be breathing and showed no signs of life. I carefully shook the dog and noticed him to be stiff and very hot to the touch. There was also a very hot burst of air released from the interior of the vehicle when the window was shattered and the door was opened – considerably more hot than the temperature outside. The vehicle's interior was observed to be destroyed and covered in blood, which indicates the dog was struggling and attempting to exit the vehicle. The dog's paws were also observed to have lacerations and were covered in blood, as if he was attempting to scratch/dig his way out.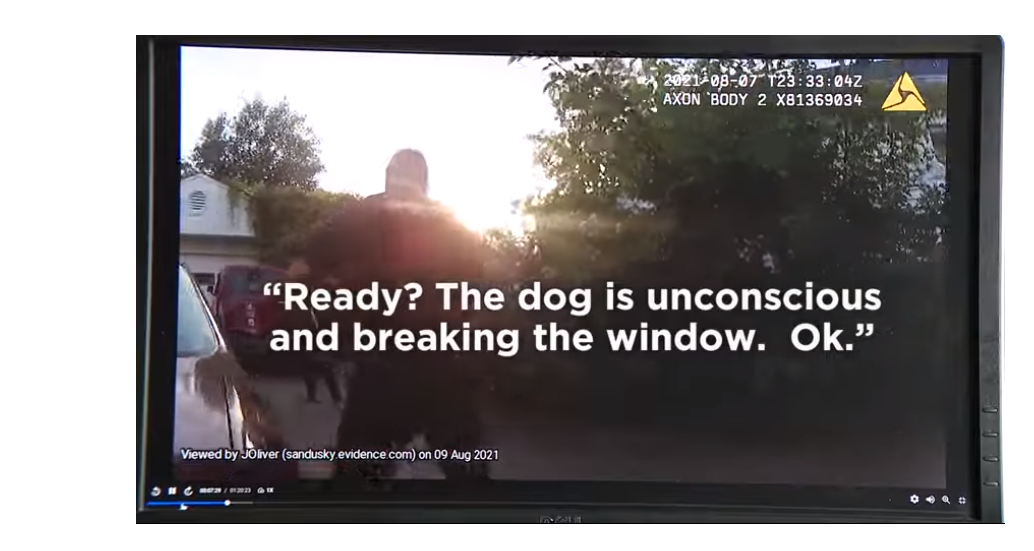 Chapo's body was removed from the car and taken to the dog warden's office, pending the investigation. Officers also removed a two-year-old dog, and two six-month-old puppies from Ashakih's home. The dogs were taken to a shelter and Ashakih was booked into the Erie County Jail.
Please sign the petition as we push to have court officials give Mouheb Ashakih the maximum sentence allowable by law for what she did to Chapo. She caused this dog extraordinary suffering, and by her own words, she intended for him to die. We will also be asking the court to forbid Ashakih from reclaiming the dogs who were seized, as well as requesting that she be denied the ability to own pets in the future.
PETITION LETTER to Prosecutor Tischler
Update 4/18/2022: Animal Victory has learned that the suspect failed to report to court and has still not been located.
Update 01/11/2022: Animal Victory has learned that the next court date has still not been scheduled since the pretrial on 11/9/2021. Please continue to sign the petition.
Update 11/30/2021: Animal Victory has learned that the case was bound over to Erie County from Sandusky Municipal. The new case number is 2021 CR 0451.
Update 11/8/2021: Animal Victory has sent 20,231 signatures to the Grand Jury Assistant Prosecutor, Jessica Paule, and the Chief Assistant Criminal Prosecutor, Paulette Lilly.  
Update 11/4/2021: Pretrial is scheduled for 11/09/2021. Support for this case is still needed; please sign and share if you haven't already!
On November 4, Animal Victory received the following correspondence from the city attorney's office:
Thank you for reaching out to me. This case is currently pending in Sandusky Municipal Court but will not remain here. The case will be bound over to Common Pleas Court to be presented to a Grand Jury. I will forward your concerns to the Grand Jury Assistant Prosecutor, Jessica Paule, and the Chief Assistant Criminal Prosecutor, Paulette Lilly. Believe me when I say that we are treating this matter with the utmost seriousness in the City of Sandusky Law Department and I am sure the same will occur once the case reaches the Erie County Prosecutor's Office. Your input is very valuable and I appreciate your concerns. Thank you again for contacting me.
City Prosecutor Lynne Gastking
Update 9/16/2021: Animal Victory has learned that the case is set for preliminary on 10/28/2021 @ 10:15 a.m. and that Ashakih's attorney has entered a plea of not guilty.
News:
Animal-Protection-Laws-of-Ohio-2020-Animal-Legal-Defense-Fund
Woman Locked Her Dog In The Car As Punishment And He Suffered A Horrible Death
21,921
signatures = 110% of goal
21,921
Marlaine Triplett
Find her ass and lock her in a hot car in Arizona in August.
Jun 21, 2022
21,920
Karin Heusel
Jun 02, 2022
21,919
Robert Bosch
Jun 02, 2022
21,918
Sara Sampkin
I want HER to die the exact way this INNOCENT dog died!!
May 29, 2022
21,917
Janice VanMarter
May 29, 2022
21,916
Marion Friedl
May 15, 2022
21,915
Alessia Di Buono
May 14, 2022
21,914
Anonymous
May 14, 2022
21,913
Kelly Gregerson
May 12, 2022
21,912
Mitra Pejman
Apr 29, 2022
21,911
Corinne WOITIEZ
Apr 28, 2022
21,910
Frank Schultz
Apr 24, 2022
21,909
Mary Channell
Apr 22, 2022
21,908
Anonymous
Apr 20, 2022
21,907
Anonymous
Apr 20, 2022
21,906
Rosalba Cofer
Apr 13, 2022
21,905
Art Garza
Lock this scum up for a long time!!
Apr 13, 2022
21,904
Colette Anna Pepin
Apr 11, 2022
21,903
Angela Dennis
Apr 10, 2022
21,902
Sydney Allrud
Apr 10, 2022
21,901
Michele Murphy
Apr 09, 2022
21,900
Laura Fox
Apr 05, 2022
21,899
Jackie Hall
This woman has conscience and made it clear she wanted the dog to die. She deserves the maximum sentence and honestly that is still not enough punishment!
Apr 05, 2022
21,898
Sharon Hakim
Apr 03, 2022
21,897
Bridget Blase
Apr 01, 2022
21,896
Joan Perrin
Apr 01, 2022
21,895
Doreen Laspata
Apr 01, 2022
21,894
Wilson Debra
Mar 31, 2022
21,893
Lisa Deauquier
Mar 31, 2022
21,892
Nyqvist Sirpa
Mar 31, 2022
---