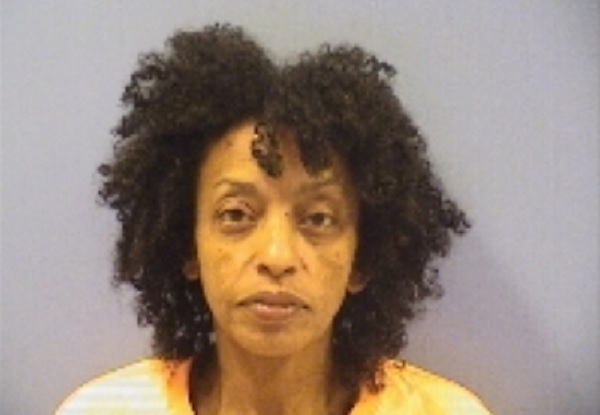 A 58-year-old Sandusky, Ohio, woman is facing a felony animal cruelty charge after locking her dog inside of a car in early August as "punishment." The dog, named Chapo, suffered a miserable death from the heat.
Sandusky Police arrested Mouheb Ashakih on August 7, at her Perry Street home, after finding Chapo dead on the backseat of her Toyota Camry.
Ashakih's neighbor confronted her about putting the dog in the car and her response was, "I don't care, mind your own business I want him to die!"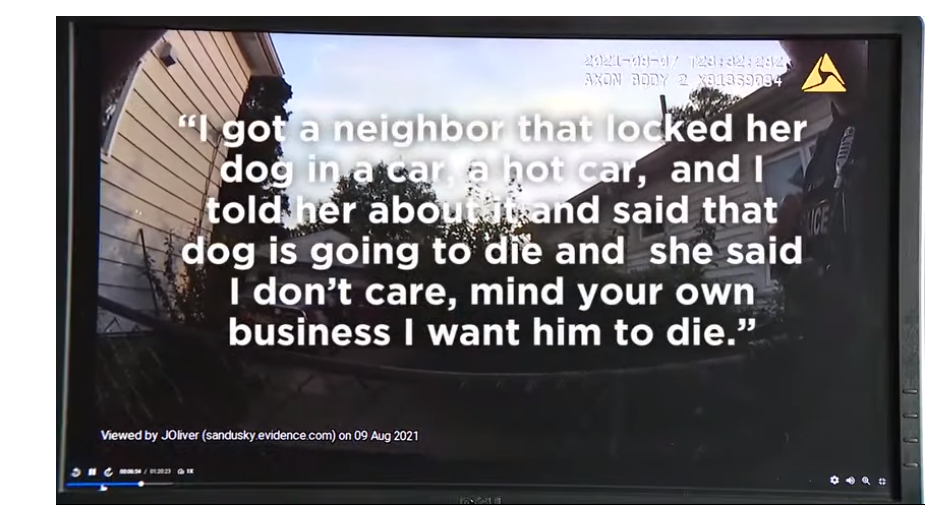 The neighbor told the police that he saw Ashakih place her pit bull inside of the car and roll up the windows – he then saw the dog frantically trying to claw his way out of the car.
Death by heatstroke is not quick, or painless. Dogs can suffer seizures, tremors, increased heart rate, vomiting, diarrhea, dizziness, and delirium. Chapo undoubtedly suffered horribly before collapsing in the backseat of the Toyota.
When the police arrived, they could see the dog collapsed in the rear of the car. The police report describes what was observed after the window of the car was broken out:
After opening the door through the broken window, the dog was observed to not be breathing and showed no signs of life. I carefully shook the dog and noticed him to be stiff and very hot to the touch. There was also a very hot burst of air released from the interior of the vehicle when the window was shattered and the door was opened – considerably more hot than the temperature outside. The vehicle's interior was observed to be destroyed and covered in blood, which indicates the dog was struggling and attempting to exit the vehicle. The dog's paws were also observed to have lacerations and were covered in blood, as if he was attempting to scratch/dig his way out.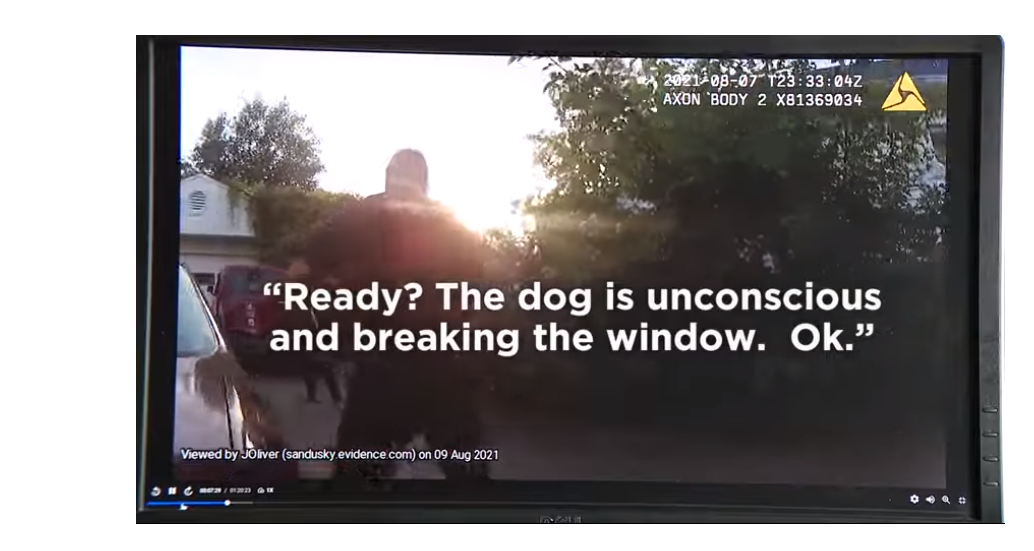 Chapo's body was removed from the car and taken to the dog warden's office, pending the investigation. Officers also removed a two-year-old dog, and two six-month-old puppies from Ashakih's home. The dogs were taken to a shelter and Ashakih was booked into the Erie County Jail.
Please sign the petition as we push to have court officials give Mouheb Ashakih the maximum sentence allowable by law for what she did to Chapo. She caused this dog extraordinary suffering, and by her own words, she intended for him to die. We will also be asking the court to forbid Ashakih from reclaiming the dogs who were seized, as well as requesting that she be denied the ability to own pets in the future.
PETITION LETTER to Prosecutor Tischler
Update 9/16/2021: Animal Victory has learned that the case is set for preliminary on 10/28/2021 @ 10:15 a.m. and that Ashakih's attorney has entered a plea of not guilty.
News:
Woman Locked Her Dog In The Car As Punishment And He Suffered A Horrible Death
14,036
signatures = 94% of goal
14,036
Elena Paris
Sep 20, 2021
14,035
Mike Kappel
Despicable human trash. Burn in hell!
Sep 20, 2021
14,034
A.C Alvarado
Sep 20, 2021
14,033
Rhonda Grein
Sep 20, 2021
14,032
George Heppel
Sep 19, 2021
14,031
Joseph Harvey
Sep 19, 2021
14,030
Gloria Donn
Sep 19, 2021
14,029
Anonymous
Sep 19, 2021
14,028
MIA BERGMAN
Sep 19, 2021
14,027
Alexandra Roddis
Sep 19, 2021
14,026
SANDRA GOMEZ
Sep 19, 2021
14,025
Anonymous
Sep 18, 2021
14,024
Karleaha Symonds
Sep 18, 2021
14,023
Anonymous
Sep 18, 2021
14,022
Sabine Fontaine
Sep 18, 2021
14,021
Jaqueline Dillman
Sep 18, 2021
14,020
jim cahill
Sep 17, 2021
14,019
Ann K
Violent scum bag
Sep 17, 2021
14,018
ANDREW SANCHEZ
Sep 17, 2021
14,017
Teri Paszotta
Sep 17, 2021
14,016
Brenda Peterson
THIS DOG DESERVES JUSTICE I HOPE SHE GETS THE MAXIMUM SENTENCE & THEN SOME
Sep 17, 2021
14,015
Anonymous
Sep 17, 2021
14,014
Joanne Amos
Evil pos
Sep 17, 2021
14,013
Paula Karwowski
Dont let this evil woman get away with murder.
Sep 16, 2021
14,012
Lisa Watson
Sep 16, 2021
14,011
Patricia Murphy
Sep 16, 2021
14,010
Amanda Visani
unacceptable and sickening cruelty
Sep 16, 2021
14,009
Elaine Bourne
Sep 16, 2021
14,008
Nils Kuhnert
Sep 16, 2021
14,007
Anonymous
Sep 16, 2021
---