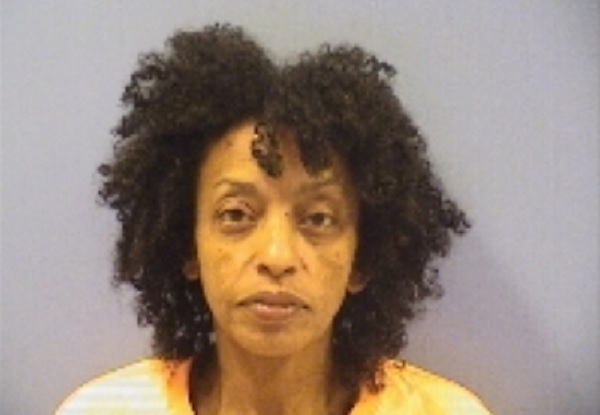 Sandusky, OH-A 58-year-old Sandusky, Ohio, woman is facing a felony animal cruelty charge after locking her dog inside of a car in early August as "punishment." The dog, named Chapo, suffered a miserable death from the heat.
Sandusky Police arrested Mouheb Ashakih on August 7, at her Perry Street home, after finding Chapo dead on the backseat of her Toyota Camry.
Ashakih's neighbor confronted her about putting the dog in the car and her response was, "I don't care, mind your own business I want him to die!"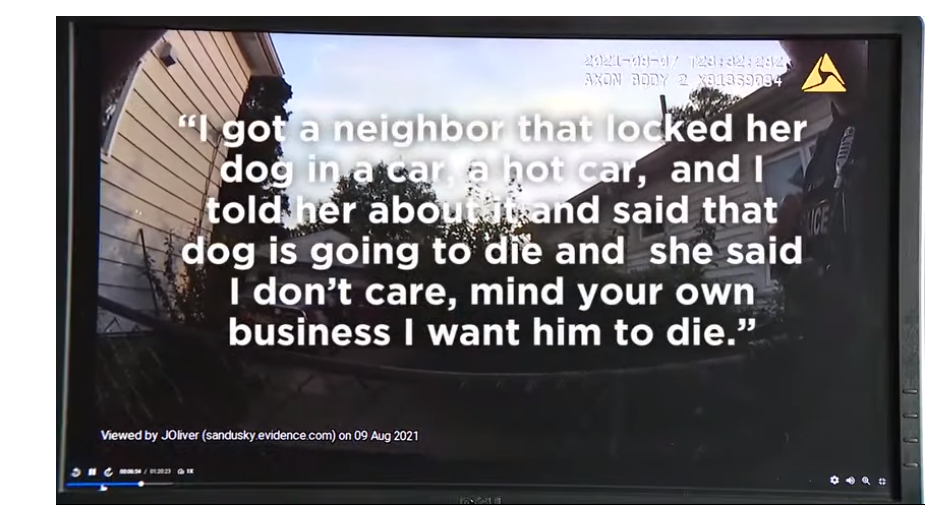 The neighbor told the police that he saw Ashakih place her pit bull inside of the car and roll up the windows – he then saw the dog frantically trying to claw his way out of the car.
Death by heatstroke is not quick, or painless. Dogs can suffer seizures, tremors, increased heart rate, vomiting, diarrhea, dizziness, and delirium. Chapo undoubtedly suffered horribly before collapsing in the backseat of the Toyota.
When the police arrived, they could see the dog collapsed in the rear of the car. The police report describes what was observed after the window of the car was broken out:
After opening the door through the broken window, the dog was observed to not be breathing and showed no signs of life. I carefully shook the dog and noticed him to be stiff and very hot to the touch. There was also a very hot burst of air released from the interior of the vehicle when the window was shattered and the door was opened – considerably more hot than the temperature outside. The vehicle's interior was observed to be destroyed and covered in blood, which indicates the dog was struggling and attempting to exit the vehicle. The dog's paws were also observed to have lacerations and were covered in blood, as if he was attempting to scratch/dig his way out.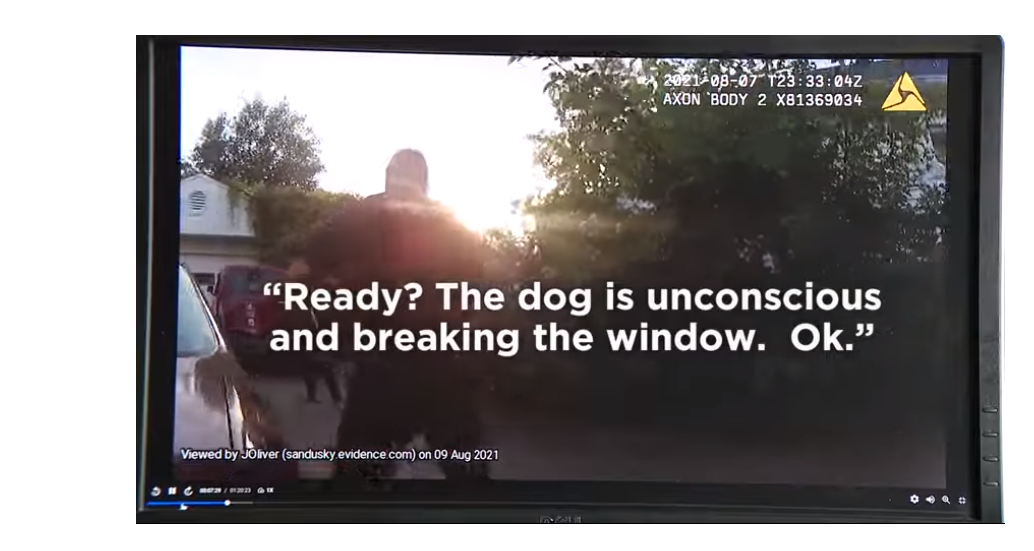 Chapo's body was removed from the car and taken to the dog warden's office, pending the investigation. Officers also removed a two-year-old dog, and two six-month-old puppies from Ashakih's home. The dogs were taken to a shelter and Ashakih was booked into the Erie County Jail.
Please sign the petition as we push to have court officials give Mouheb Ashakih the maximum sentence allowable by law for what she did to Chapo. She caused this dog extraordinary suffering, and by her own words, she intended for him to die. We will also be asking the court to forbid Ashakih from reclaiming the dogs who were seized, as well as requesting that she be denied the ability to own pets in the future.
PETITION LETTER to Prosecutor Tischler
Update 11/8/2021: Animal Victory has sent 20,231 signatures to the Grand Jury Assistant Prosecutor, Jessica Paule, and the Chief Assistant Criminal Prosecutor, Paulette Lilly.  
Update 11/4/2021: Pretrial is scheduled for 11/09/2021. Support for this case is still needed; please sign and share if you haven't already!
On November 4, Animal Victory received the following correspondence from the city attorney's office:
Thank you for reaching out to me. This case is currently pending in Sandusky Municipal Court but will not remain here. The case will be bound over to Common Pleas Court to be presented to a Grand Jury. I will forward your concerns to the Grand Jury Assistant Prosecutor, Jessica Paule, and the Chief Assistant Criminal Prosecutor, Paulette Lilly. Believe me when I say that we are treating this matter with the utmost seriousness in the City of Sandusky Law Department and I am sure the same will occur once the case reaches the Erie County Prosecutor's Office. Your input is very valuable and I appreciate your concerns. Thank you again for contacting me.
City Prosecutor Lynne Gastking
Update 9/16/2021: Animal Victory has learned that the case is set for preliminary on 10/28/2021 @ 10:15 a.m. and that Ashakih's attorney has entered a plea of not guilty.
News:
Woman Locked Her Dog In The Car As Punishment And He Suffered A Horrible Death
21,462
signatures = 107% of goal
21,462
Laura Zavadil
Nov 26, 2021
21,461
Susan Mitchell
Nov 26, 2021
21,460
Indira Manojlovic
Nov 26, 2021
21,459
Anonymous
Nov 26, 2021
21,458
Maria Kagelind
Nov 26, 2021
21,457
Gloria Coats
She should rot in he'll
Nov 26, 2021
21,456
Michael Becher
Maximum Punishment! A useless sub-human brutally takes an innocent life. Let the punishment fit the crime!!
Nov 25, 2021
21,455
Chari Jayasinghe
Nov 25, 2021
21,454
Anonymous
Nov 24, 2021
21,453
Lois Maes
Nov 24, 2021
21,452
Kim Ballard
Pinishment by prison time & should be banned from ever owning an animal again. Animals are family members & she killed one!
Nov 24, 2021
21,451
margaret sandusky
Nov 23, 2021
21,450
Adriana Contreras
Nov 23, 2021
21,449
Sandra Hildreth
She needs to be put in prison with a bunch of dog lovers
Nov 23, 2021
21,448
Charlotte Hoskins
Nov 23, 2021
21,447
Stormy Burnes
Nov 23, 2021
21,446
Luette Guilmette
Nov 23, 2021
21,445
Lea Derence
Nov 23, 2021
21,444
Sandra Smith
Nov 22, 2021
21,443
Vass Carol
Nov 22, 2021
21,442
Holly Kirk
Nov 22, 2021
21,441
Barbara Lukas
Another moron
Nov 22, 2021
21,440
Jane Dunn
so unacceptable. Please demand mental health and community service
Nov 22, 2021
21,439
Ale Saint
Nov 22, 2021
21,438
Jane Deanwood
Nov 22, 2021
21,437
Ollie Burgin
Hope she rots in jail....and then in Hell.
Nov 22, 2021
21,436
Dennis Petrow
Nov 22, 2021
21,435
CARLOS RODRIGUEZ
Nov 22, 2021
21,434
Anonymous
Nov 22, 2021
21,433
Patricia Crust
Nov 21, 2021
---