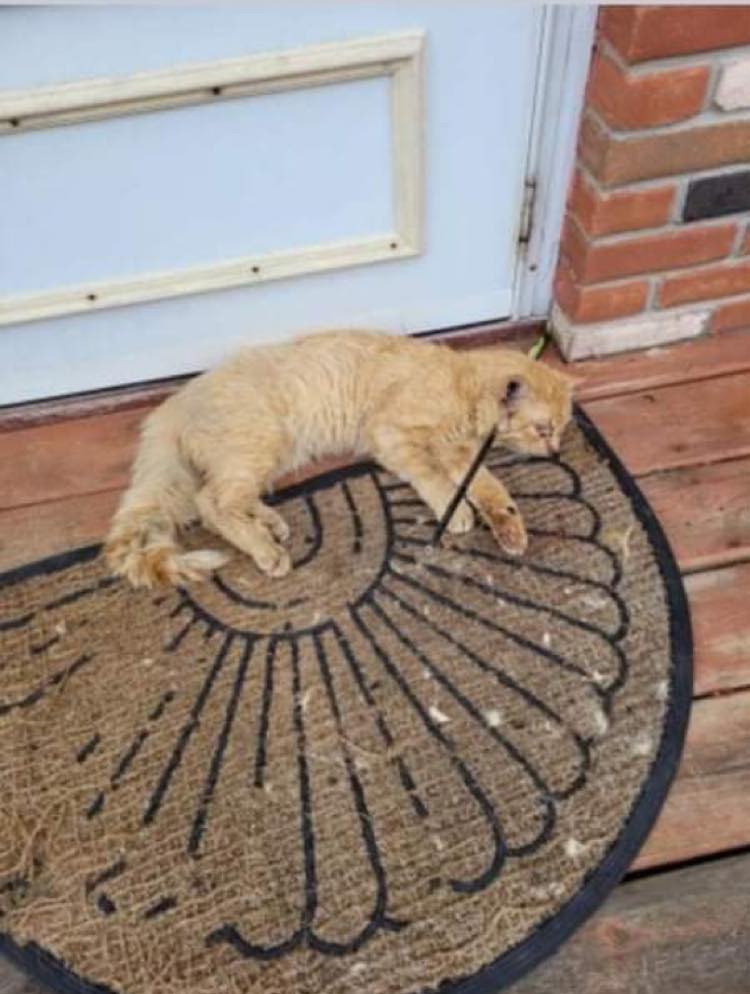 A woman in Tawas City, Michigan, is facing a felony animal cruelty charge for shooting her neighbor's cat through the neck with a bolt from a crossbow. The injury resulted in Eric R. Erickson's cat Oliver spending three days at a veterinary hospital for treatment.
The Iosco County Prosecutor is charging 21-year-old Taylor Rose Shipman, of East Tawaw, with third-degree killing or torturing an animal – a charge which could result in a four year prison sentence.
Please sign today to hold this woman accountable for her actions!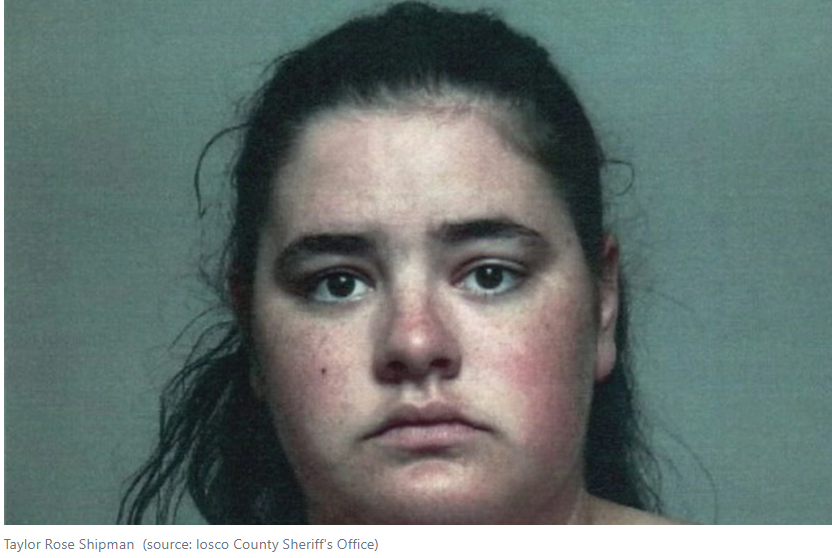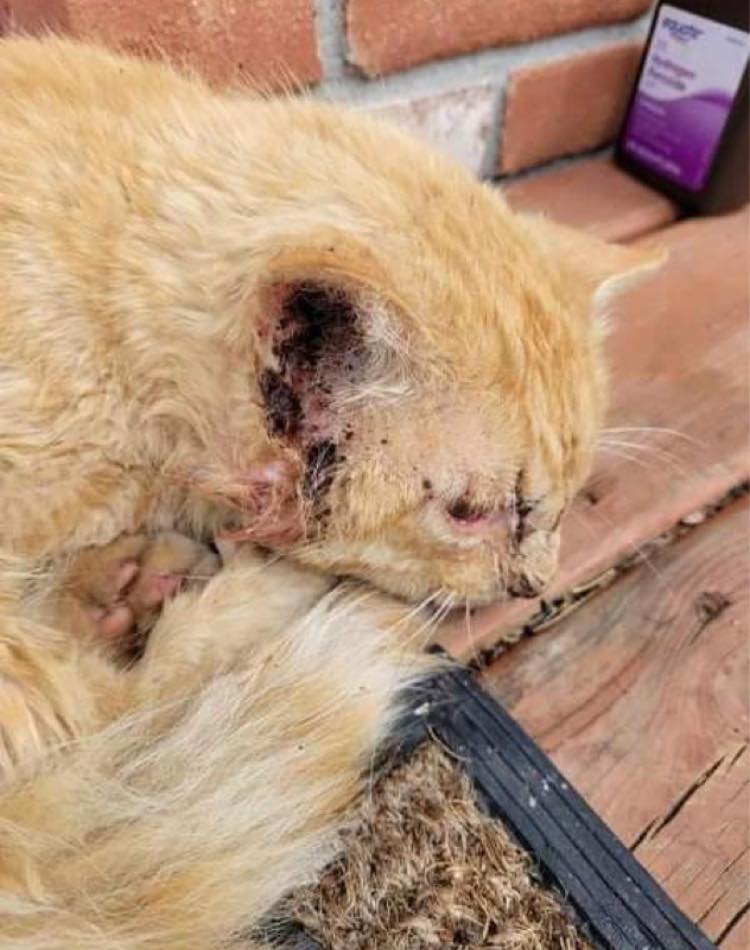 The Iosco Humane Society posted images of Oliver on July 17, and explained what had happened to the gentle cat:
Oliver is a friendly gentle cat that is very loved by his owner. Oliver went missing Sunday July 11th and showed up back home Thursday July 15th. The condition his owner found him in is heart breaking. Oliver was shot in the neck with a crossbow on Sunday July 11th by his owners neighbors and the neighbor even admitted to shooting the cat. This poor innocent cat did not deserve to be shot.
The authorities later issued a press release about the incident, which reads in part:
After the investigation and all interviews were completed the Iosco County Sheriff's Office submitted the report for review on July 22nd to the Iosco County Prosecutors Office. The Iosco County Prosecuting Attorney authorized a felony warrant for the suspect on July 23rd, 2021 for one count Animals-Killing/Torturing third degree.
We want to send your signatures to court officials to let them know that Oliver deserves justice for the suffering he endured. Please add your name to the petition today – Taylor Rose Shipman deserves jail time for her despicable behavior!
News:
Individuals are presumed innocent until proven guilty in a court of law.
PRIOR SIGNATURES : 15746
Woman Faces Felony For Shooting Neighbor's Cat In The Neck With A Crossbow Bolt
444
signatures = 3% of goal
444
Elena Paris
Sep 20, 2021
443
Suzanne Grafious
Sep 19, 2021
442
Gloria Donn
Sep 19, 2021
441
Anonymous
Sep 19, 2021
440
MIA BERGMAN
Sep 19, 2021
439
Alexandra Roddis
Sep 19, 2021
438
Andrea Hennig
I love animals!
Sep 19, 2021
437
Alicja Mrozek
Sep 19, 2021
436
Becky Moreno
Sep 18, 2021
435
Donna Oliver
Sep 18, 2021
434
Karleaha Symonds
Sep 18, 2021
433
tamara beinlich
Sep 18, 2021
432
Kit Dugan
Sep 18, 2021
431
Anonymous
Sep 18, 2021
430
Sabine Fontaine
Sep 18, 2021
429
Jaqueline Dillman
Sep 18, 2021
428
Janna Perkins
Sep 17, 2021
427
Anonymous
Jail her
Sep 17, 2021
426
Catharine McDaniel
Sep 17, 2021
425
Teri Paszotta
We need tougher laws, more judges with balls to hand down stiffer sentences & justice to those affected by sick abusers of animals in our communities. It's going on in your city and those that prey on the most vulnerable are WEAK COWARDS & THE LOWEST, POOREST EXCUSE OF BEINGS WALKING THIS EARTH!
Sep 17, 2021
424
Keith Michelen
Sep 17, 2021
423
Joanne Amos
Sep 17, 2021
422
christine jones
Evil witch!
Sep 16, 2021
421
Lesley Fetterman
Sep 15, 2021
420
STEPHEN MITZEL
Lock her up for as long as possible. Maybe she will learn ALL life is precious & deserves a chance to live a descent life without "FEAR" on injury or death.
Sep 15, 2021
419
Anonymous
Sep 15, 2021
418
Tammy Corey
Sep 15, 2021
417
john Bromley
Sep 15, 2021
416
Ann Freeman
Sep 15, 2021
415
DEBRA JONES
Sep 15, 2021
PRIOR SIGNATURES : 15746
---