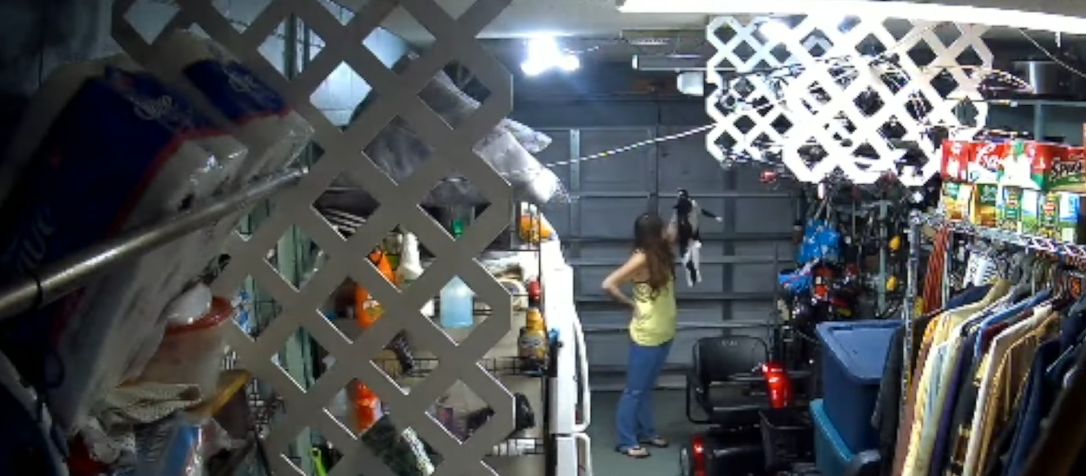 Palm Bay, Florida – A Florida woman is facing a felony charge for aggravated animal cruelty after she was caught on video viciously attacking her cat. The disturbing video, released by the Brevard County Sheriff's Office, shows 31-year-old Sabrina Wood violently slamming a black and white cat to the ground, and dangling the cat from her neck.
Brevard County Sheriff Wayne Ivey was disgusted by Wood's actions, stating:
"Folks, I've said this before and I'll say it again. If you're the type of person who can do something like this to a harmless pet, then you're the type of person who can harm a human being with little or no remorse. If you're that kind of person then you deserve to go to jail and have the door slammed in your face by the sheriff."
Dr. Christina Jenkins, a veterinarian with animal services, watched the video and stated:
"The video shows a woman performing multiple violent acts of swinging, banging, punching, and slamming into solid objects and the ground with full force a cat known as 'Mrs. Pris,' These acts appear to have caused grievous bodily harm, injury and possibly death."
She added that the cat likely:
"experienced aggravated and extreme unnecessary pain, suffering, torment and intentional torture."
When confronted about the despicable act, Sabrina Wood explained that she was angry at the cat for urinating on a blanket.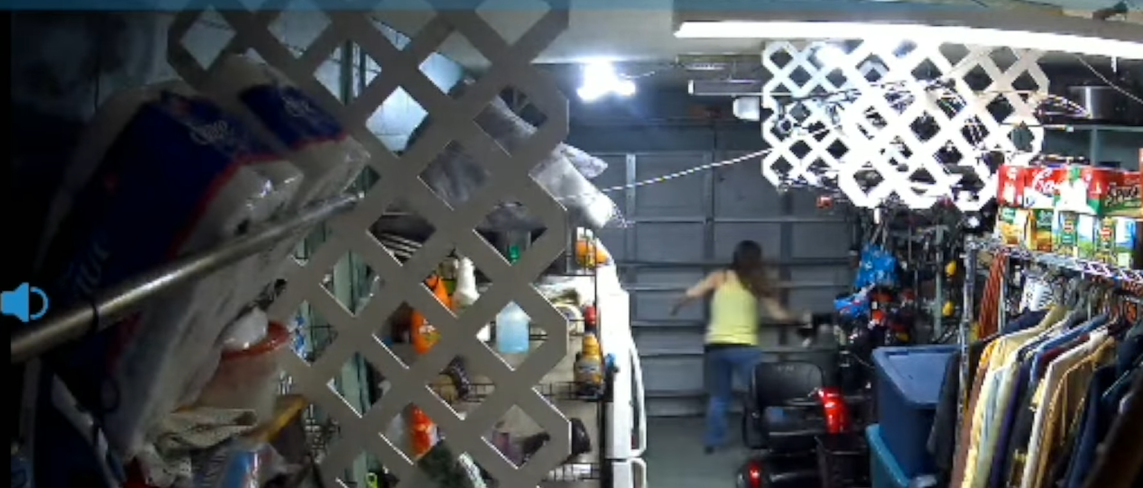 Amazingly, the cat survived the appalling incident captured on video but died six months later from unknown causes.
Wood was taken to the Brevard County Jail on a $35,000 bond.
Watch the video on Facebook at this link.
Please sign the petition today to help ensure that this woman receives the maximum punishment for the felony animal cruelty charge. The violence captured on video is appalling and a slap-on-the-wrist simply WILL NOT do.
*Individuals are presumed innocent until being found guilty in a court of law.
News
Woman Faces Felony After Video Shows Her Repeatedly Slamming Cat To The Ground
14,040
signatures = 70% of goal
14,040
Patricia Ridley
Nov 27, 2021
14,039
Justine Lackey
She deserves the best punishment there is for what she did to this helpless cat
Nov 27, 2021
14,038
Anita Braddock
Nov 27, 2021
14,037
Jeinnie Rojas
Nov 27, 2021
14,036
Verónica B.
Nov 27, 2021
14,035
Sandra Reiß
Nov 27, 2021
14,034
Florence Assalit
Punsih her to the max!!
Nov 27, 2021
14,033
Josianne Cuierrier
Nov 27, 2021
14,032
Genoveva de Quiñonez
Nov 27, 2021
14,031
Mary Ann Schwartz
Nov 27, 2021
14,030
Lynn Iresabal
Nov 27, 2021
14,029
Erika Weiss-Geissler
Nov 27, 2021
14,028
Jennifer Domsich
Nov 27, 2021
14,027
Vicki Aucutt
Nov 27, 2021
14,026
Debbie Ladig
Throw the book at her
Nov 27, 2021
14,025
Nicole Poplin
Nobody but the court system needs to see/watch the video. The description is disturbing enough. Place her in a cell with a cellmate who will serve up some prison justice to this pos human
Nov 27, 2021
14,024
Ann-Marie Walker
Nov 27, 2021
14,023
Gerard McDade
Nov 27, 2021
14,022
Janet Moskovitz
Nov 26, 2021
14,021
Mike McWilliams
Nov 26, 2021
14,020
Diane Knotts
Nov 26, 2021
14,019
Ingrid Buechel
This sadistic bitch should be sentenced to the full extent of the law. Jail time a huge fine and not ever allowed to one animals
Nov 26, 2021
14,018
Brandy Kent
Sick POS, he deserves the same treatment and the owner and her friend deserve to be prosecuted, they didn't care about the cat at all and this friend must have WANTED this to happen. Who the hell puts any animal up on Craigslist if they really care. Bless this cats heart. It took 3 uncaring heartless people to kill an innocent baby
Nov 26, 2021
14,017
Margaret McFarlin
Like the office said, a person who could do this to an animal could easily do this to a person.
Nov 26, 2021
14,016
Eden Kennan
Give her the maximum time allowed.
Nov 26, 2021
14,015
Marianne Mayer
Animal abusers should be in jail!
Nov 26, 2021
14,014
Margaret Cornelius
Nov 26, 2021
14,013
alisa frank
Nov 26, 2021
14,012
hellena tarallo
Do same to her..
Nov 26, 2021
14,011
Theresa Cook
Nov 26, 2021
---