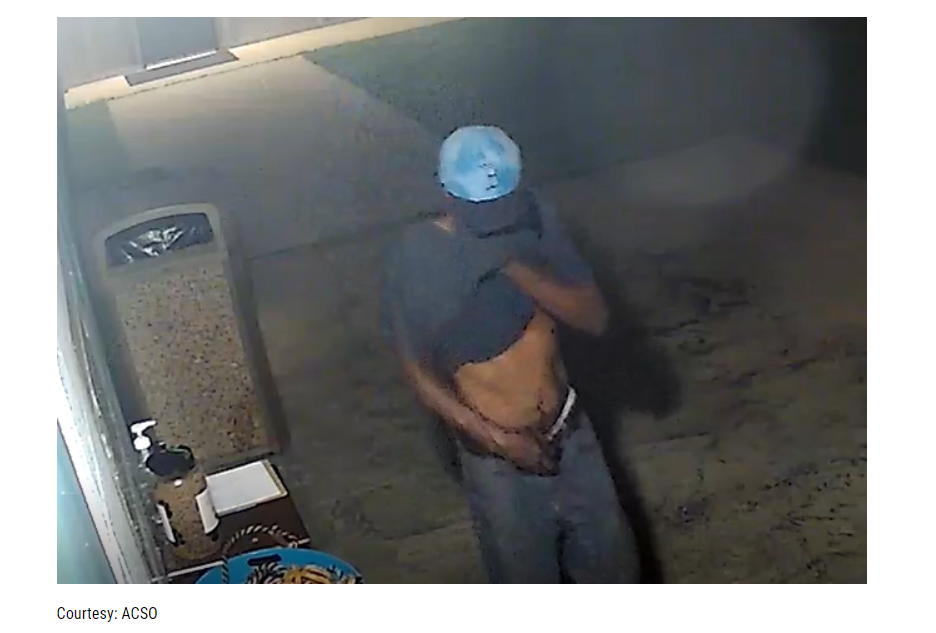 Police in Aiken County, South Carolina, are hoping to find a man who has repeatedly stolen dogs from an animal shelter. The suspect is believed to have sexually assaulted at least one of the dogs who was taken.
Aiken County Shelter manager Bobby Arthurs tells WJBF News, "It's an ongoing case with the Sheriff's Office. It has been going on since 2019, February to be exact." He described the abuse the most recently stolen dog suffered, stating, "We suspected that our medical team has evaluated the dog and there appears to be some bruising in the vaginal part of the dog. Yeah, highly suspect it that it's happened."
This is an abhorrent criminal and he must be found, charged, and put away! Please sign the petition now – this man must be apprehended!
Anyone with information is asked to contact the authorities. Please call the Aiken County Sheriff's Office at (803) 648-6811. Or, via Midlands CrimeStoppers. To provide a tip, call 888-CRIME-SC (888-274-6372) or visit midlandscrimestoppers.com.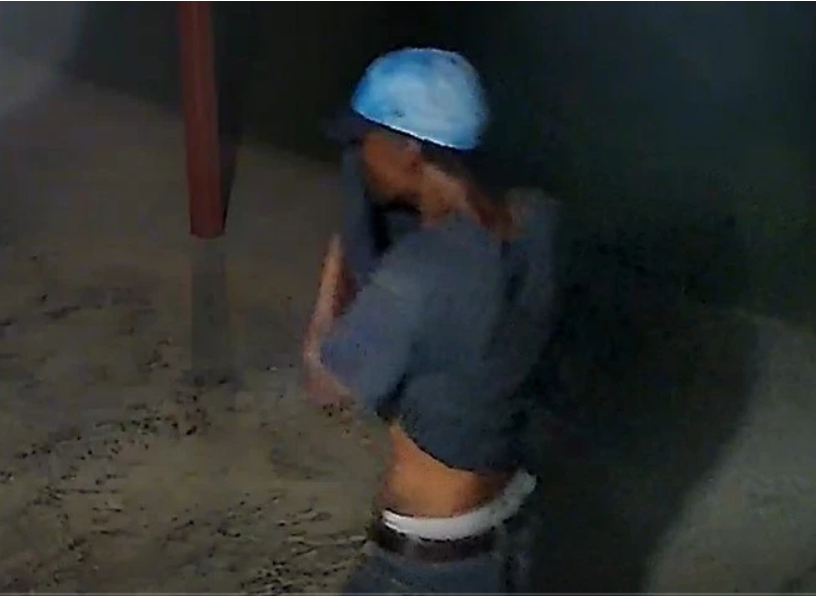 This man has been targeting the Aiken County Animal Shelter for over a year and he must be found and stopped! All of the dogs stolen from the facility were taken from outside kennel areas, and they are all described as large breed, female dogs.
The suspect is described as a black male with dark hair, 5'8" to 5'10", 135 to 155 pounds – his age is unknown.
We need your signature on this petition! When this man is found and apprehended, we want officials to know that he deserves the maximum punishment for his despicable behavior.
News:
https://www.wjbf.com/news/acso-requests-publics-help-after-several-break-in-at-the-aiken-county-animal-shelter/?fbclid=IwAR0A9quEqu9p4l2kaA9j9cwNeK6KLdvVur-IdD1fX_gbeJp6clJYtcNCwVc
https://www.aikenstandard.com/news/man-sought-in-burglaries-of-aiken-county-animal-shelter-claims-of-animal-cruelty/article_4c37abbc-edf8-11ea-8508-236c624ee8fe.html
Update 9/22/2020: Animal Victory has spoken with Officer Faulkner, who is leading this investigation. While there is no new information in the case, he agrees that this is a disturbing case and appreciates our efforts to bring the person to justice.
Read our letter to Officer Faulkner here
* Individuals are presumed innocent until proven guilty in a court of law.
PRIOR SIGNATURES : 13853
Wanted! Man Has Taken Dogs From Shelter And At Least One Appears To Have Been Sexually Abused
35
signatures = 0% of goal
35
Damiano Giustina
Sep 18, 2021
34
Kit Dugan
Sep 18, 2021
33
Teri Paszotta
We need tougher laws, more judges with balls to hand down stiffer sentences & justice to those affected by sick abusers of animals in our communities. It's going on in your city and those that prey on the most vulnerable are WEAK COWARDS & THE LOWEST, POOREST EXCUSE OF BEINGS WALKING THIS EARTH!
Sep 17, 2021
32
Ann Freeman
Sep 15, 2021
31
astrid suchanek
Sep 13, 2021
30
Kennedy Roop
Sep 12, 2021
29
geno j Berchem
Sep 10, 2021
28
Shelly Berchem
Sep 10, 2021
27
Sophie Emlek
Sep 09, 2021
26
Stefanie E.
Sep 09, 2021
25
Dodie Harrison
Sep 08, 2021
24
TAMI BRODY
Sep 08, 2021
23
Ilana Karapetyan
Sep 08, 2021
22
Jan Anderson
Sep 08, 2021
21
Melissa Curtis
Sep 07, 2021
20
Damiano Giustina
Sep 07, 2021
19
Kelly Lagace
Sep 03, 2021
18
Colette Winslow
Aug 29, 2021
17
Cecilia Lalinde
Aug 29, 2021
16
Cindy witherell
Aug 29, 2021
15
lara balser
Aug 29, 2021
14
Daniel Pawlowski
Aug 28, 2021
13
Corinne Brown
Aug 27, 2021
12
Marina Ris
Aug 27, 2021
11
Teresa Corner
Aug 24, 2021
10
Chinanan K.
Aug 24, 2021
9
laura raforth
Aug 23, 2021
8
Diane Tabbott
Aug 23, 2021
PRIOR SIGNATURES : 13853
---