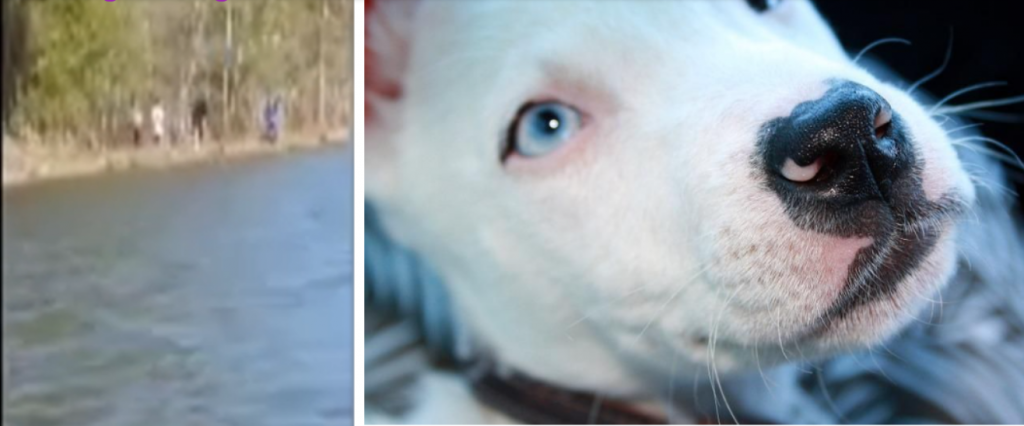 Abbeville, SC – Days ago, a man fishing from a small boat at Jim Rampey recreation park/boat ramp in Lownedsville, South Carolina, bore witness to a cruel situation that has sparked widespread outrage thanks to video evidence that he was able to capture.
The man told journalist Cody Alcorn that he was fishing last Sunday when he noticed a group of laughing men on the bank; he decided to take a closer look. The man said that he watched someone in the group hurl two pitbull puppies into the lake, explaining why he decided to get a video of what was happening:
He said he wanted to get it on video before confronting them as it would be one word against the other. It didn't take long once they noticed him watching/recoding they took off.
Abbeville County Captain Matthew Graham was able to speak with the witness and he learned that the puppies were repeatedly hurled into the water, even though it was only captured once on video. Captain Graham commented on the situation, stating, "We're not going to tolerate any kind of cruelty towards animals."
The video circulated widely on social media and enough tips were made to the authorities that Captain Graham was able to confirm to Animal Victory that one man was arrested and another was identified and a warrant for his arrest has been issued. Captain Graham did not release the names of the suspects or provide information about the current status of the puppies who were thrown into the lake.
We need your signatures on the petition to help ensure that this animal cruelty case does not get swept under the rug and these individuals do not get a slap on the wrist for their vile actions. We know that people are outraged and we all want to see these men appropriately punished for what they did.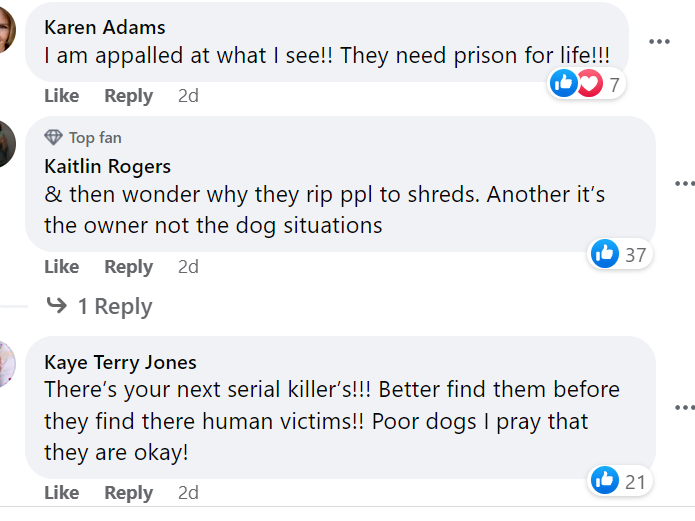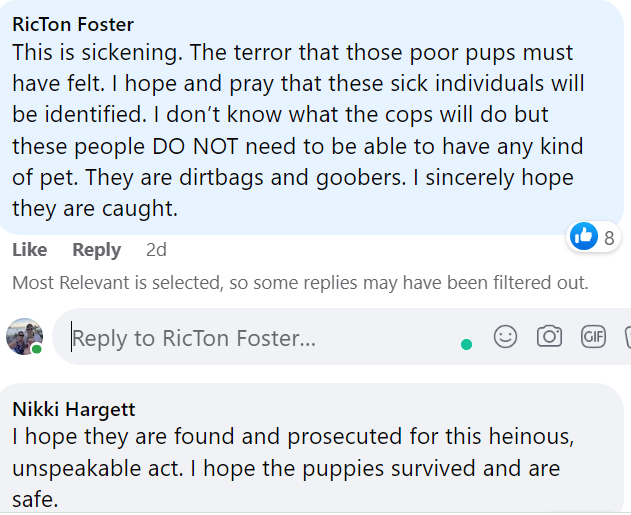 We the undersigned demand that the men responsible for repeatedly hurling these puppies into the lake are held responsible for their appalling behavior. We are petitioning for these individuals to receive the maximum punishment allowable by law and to be prohibited from owning pets in the future.
Update 6/09/2022: Animal Victory has learned that both defendants are due in Abbeville County Court on June 24, 2022, at 11:00 a.m. Both men have been arrested at this time. Animal Victory has sent 19,454 signatures to Solicitor Michael Black who is representing the state.
Allen's charges here
Hufflin's charges here
Update 4/8/2022: After the publication of this petition, new information regarding the case was made available to the public. On Thursday, the Anderson County Sheriff's Office arrested Calvin Bynes Hufflin, of Anderson, for ill-treatment of animals, and seized one of the puppies (who is now in the care of a local animal shelter). An arrest warrant has been issued for Carondus Moreck Allen, of Anderson. Allen is facing the same ill-treatment of animals charge and it is believed that he is in possession of the other puppy. Anyone with information about the whereabouts of Carondus Moreck Allen is asked to contact the sheriff's office at (864) 446-6000.
Calvin Hufflin (left) and Carondus Allen (right) (Source: Abbeville County Sheriff's Office)
Note: Individuals are presumed innocent until being found guilty in a court of law. Animal Victory relies upon the authorities and the court system to determine guilt or innocence.
News:
Click link below to view video.
Video Shows Puppies Cruelly Hurled Into South Carolina Lake
19,875
signatures = 99% of goal
19,875
Sonja Naujoks
Sep 22, 2022
19,874
Jessica Swaysland
Sep 21, 2022
19,873
Nereida Alamo
Sep 17, 2022
19,872
Guisselle Martinez
Sep 17, 2022
19,871
Jay Rich
Sep 16, 2022
19,870
Carmen Verdugo
Sep 11, 2022
19,869
Kelly A Kalish
Sep 10, 2022
19,868
Michelle Krueger
Sep 09, 2022
19,867
Chloe Houghton
Sep 09, 2022
19,866
Fabio Silva
Sep 08, 2022
19,865
Melissa Patronella
Sep 08, 2022
19,864
Shanelle Manzanares
Sep 06, 2022
19,863
Jammie Davis
Sep 05, 2022
19,862
Françoise GIL
Sep 05, 2022
19,861
Shambhavi Ojha
Sep 04, 2022
19,860
Nancy Coupe
Sep 03, 2022
19,859
Annette Olsen
Sep 03, 2022
19,858
Eric Fournier
Aug 30, 2022
19,857
LEO MENDEZ
What a sick bunch of LOW LIFE BASTARDS!!! DEMENTED JEFFREY DAHMERS!!! DO THE SAME TO THEM!!
Aug 29, 2022
19,856
MARIE BOTEILHO
DO THE SAME TO THESE PUNKS!!! LET THE PUNISHMENT FIT THE CRIME!!!! THOSE ARE TWO SICK PO SHITS THAT WE DO NOT NEED IN THIS WORLD!
Aug 29, 2022
19,855
Jennifer McNamara
Aug 29, 2022
19,854
Patricia Day
Pos
Aug 28, 2022
19,853
Theresa Mason
Aug 28, 2022
19,852
Rodney Leamy
Aug 25, 2022
19,851
Anonymous
All individuals must be prosecuted to the full extent of the law. Doing nothing shows that the authorities condone this behavior. Society is better than this. All these individuals should be arrested. This is animal abuse. Shame on you if you do nothing.
Aug 21, 2022
19,850
Ethel Riegel
Aug 19, 2022
19,849
Mandii Dojcinovic
Aug 18, 2022
19,848
Panama Morris
Aug 18, 2022
19,847
Chinanan Khurasee
Aug 17, 2022
19,846
Patty Blakeley
Aug 17, 2022
---