Brevard County, FL – A 68-year-old Florida man is accused of an especially heinous act of cruelty towards his two dogs, Darcy and Katie. According to the Brevard County Sheriff's Office, Joseph Farkas intentionally starved his two dogs.
According to Sheriff Wayne Ivey, Farkas left an unopened bag of dog food in the view of his starving dogs to cause them further torment and suffering, actions Sheriff Ivey refers to as "despicable and horrific."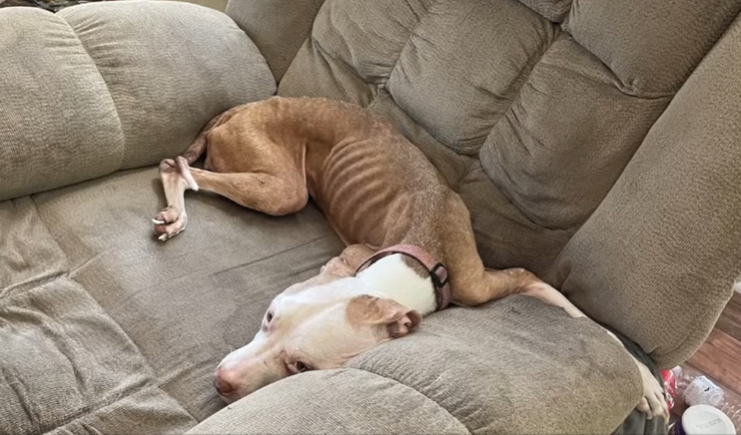 Imagine seeing and smelling food while enduring the gnawing pain of hunger. Imagine being too weak to even attempt to get to the bag that is taunting you – close, but impossible to reach. According to the Sheriff, the dogs were skin and bones and too weak to walk or stand by the time their horrible situation was discovered.
The police were alerted to the appalling situation on Sept. 1 by a woman who had visited Farkas' home and saw what was happening in person. She told the police that Farkas was "starving his two dogs to death." The woman had offered to open the bag of food for the dogs and rather than accepting her help, he made her leave.
Deputies who performed the welfare check observed skeletal dogs who were so frail that they were essentially paralyzed. Katie was so weak that she was unable to move from the floor where she was surrounded by puddles of her own urine. Darcy was in worse condition; so starved that her organs were starting to shut down. Both dogs had overgrown nails and other signs of severe neglect including urine burns and plaque-covered teeth.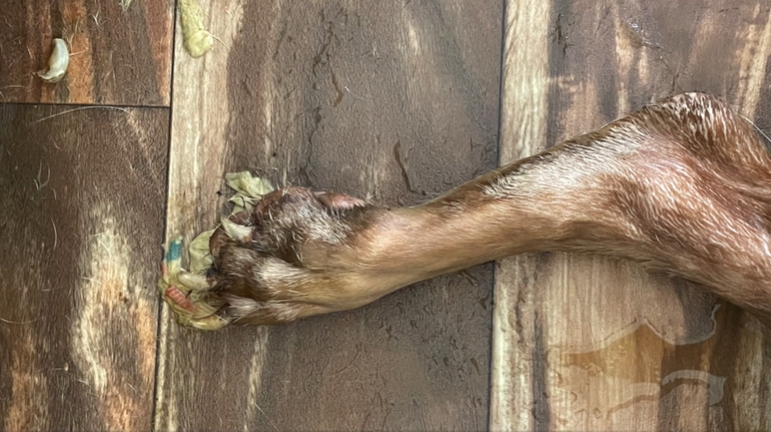 Farkas surrendered the dogs to the sheriff's office on the day of the welfare check, even though he told investigators that his dogs did not need help.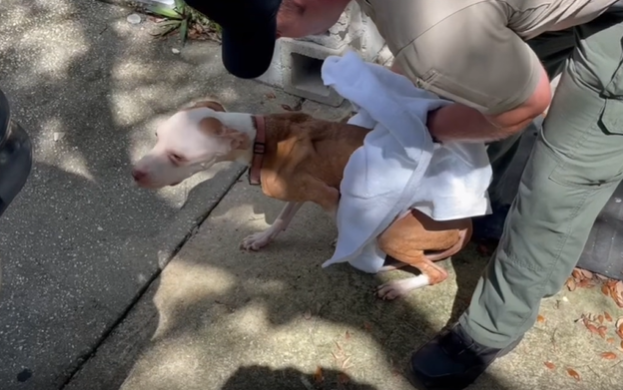 Both dogs began immediately improving after they were removed from Farkas' possession. Darcy has already been adopted and Katie will be after her health has been restored.
Joseph Farkas is facing two felony counts of aggravated animal cruelty and two counts of unlawful animal confinement. If you are sickened by the suffering he caused these helpless dogs, please add your name to the petition today!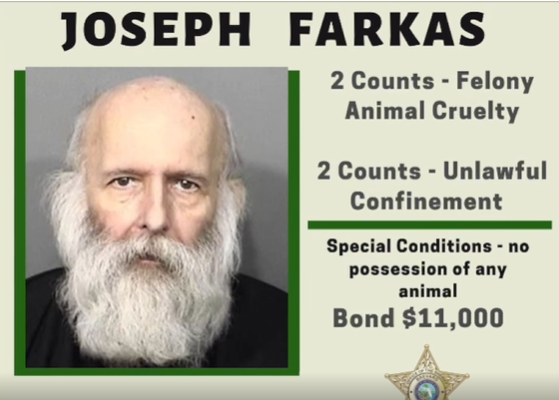 We the undersigned demand that Joseph Farkas be held accountable for the intentional starvation of his two dogs, Katie and Darcy. We are petitioning for Farkas to face the maximum sentence for two felony counts of Aggravated Animal Cruelty and two counts of unlawful confinement, in addition to a lifelong ban from animal ownership. It is our firm belief that animal abusers must be held accountable for their actions.
Note: Individuals are presumed innocent until they have been found guilty in a court of law. Animal Victory relies upon the authorities and the court system to determine guilt or innocence.
Watch the Sheriff's press conference on Facebook at this link.
News:
Update 11/16/2022: Arrest Affidavit_1 (1)  Arrest Affidavit_1B     Arrest Affidavit_2 The next court date is a status hearing on Dec. 20th at 1:30 pm. State Attorney Anthony Mechachonis is on the case.
Twisted And Evil Man Intentionally Starved Two Dogs While Leaving Unopened Bag Of Food In Their View
18,690
signatures = 93% of goal
18,690
Iris Martin
I sure hope the Judge and Prosecutor don't feel sorry for this evil old man. Throw him in prison, and fine him so much he has to sell his home to pay the fine. This will teach this monster a lesson. And make sure he can never be near or own any animals ever again.
Dec 01, 2022
18,689
Cindy Armstrong
He needs to be starved himself. He's the lowest scum on earth. Too bad our system doesn't believe in an eye for a eye !
Dec 01, 2022
18,688
Louise Cassel
Dec 01, 2022
18,687
Sabine Klemann
Dec 01, 2022
18,686
Julie Witherow
Dec 01, 2022
18,685
Donna Oliver
He needs to be starved as he can see good too
Dec 01, 2022
18,684
Frances L Thomas
Sick of people abusing innocent animals
Dec 01, 2022
18,683
Michael Ward
Dec 01, 2022
18,682
Lynda Callista
Dec 01, 2022
18,681
Emilia Muntean
Dec 01, 2022
18,680
Connie Anderson
There's no excuse for cruelty and ignorance. He should go to jail and have them throw the key away.
Nov 30, 2022
18,679
donna benjamin
should never be allowed to own another animal ever again
Nov 30, 2022
18,678
John Robertson
Nov 30, 2022
18,677
Kara Harms
Nov 30, 2022
18,676
Katherine Nizama
POS!!!
Nov 30, 2022
18,675
sheri lane
Nov 30, 2022
18,674
Denise Martin
Piece of shit needs to be prosecuted too the worst possible sentence.
Nov 30, 2022
18,673
Bernadette Go
Damn you..rot in hell
Nov 30, 2022
18,672
Daisy Mazariegos
Nov 30, 2022
18,671
Diana Grob
Nov 30, 2022
18,670
Diana Grob
Nov 30, 2022
18,669
thomas goodwin
Nov 30, 2022
18,668
Sandra Reyes
Nov 29, 2022
18,667
Lacey Hubbard
Nov 29, 2022
18,666
Michelle Iorio
Nov 29, 2022
18,665
Felice Fontana
Nov 29, 2022
18,664
Lori Begun
Justice
Nov 29, 2022
18,663
Debra Emery
Nov 29, 2022
18,662
Kathy Pozzi
Nov 29, 2022
18,661
Marie A Bannan
Nov 29, 2022
---