Trapped Cat Drowned In Pond – Reward Offered To Find Feline's Cruel Killer
Published: December 03, 2021 at 05:36 PM Author:
PENNY EIMS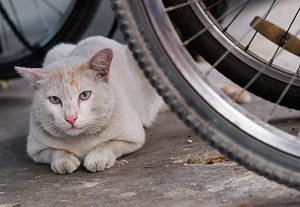 Beaufort County, SC – In late November, a sadistic person cruelly snuffed out the life of an innocent cat who was trapped inside of a cage and helpless to save itself from drowning when the cage was tossed into a pond in Beaufort County, South Carolina.
The vile act of cruelty happened after Beaufort County Animal Services officers set up a humane trap outside of the Magnolia Park Apartments, on 314 Laurel Bay Road, on November 23, following the report of a stray cat on the property.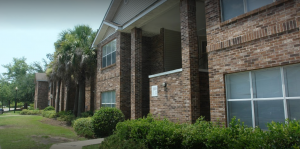 When officers came back the next day, the trap that had been set was missing. Later, the trap, with the cat still inside, was found submerged in a nearby pond. An exam of the cat's body confirmed that the feline had died from drowning.
This is an appalling act of animal cruelty and the person responsible must be found and brought to justice. The Hilton Head Humane Association is offering a $1,000 reward for information leading to the arrest and conviction of the person responsible, and Animal Victory is collecting signatures to present to the prosecutor when that person is arrested and charged for this crime.
Please add your name to the petition today. This cat did not deserve to die…especially in such a horrific manner. Whoever did this must be found and prosecuted! Anyone with information about this case is asked to contact Sgt. Dario Sosa with the Beaufort County Sheriff's Office at 843-255-3435.
News
Animal-Protection-Laws-of-South-Carolina-2020-Animal-Legal-Defense-Fund
Update 9/6/2022: Animal Victory emailed Sgt. Sosa for the status of this case. 
Update 05/02/2022: Animal Victory has sent 10,316 signatures to Sergeant Sosa. (To be presented to the prosecutor if and when the abuser(s) is charged.
Update 12/16/2021: There are still no suspects in this case.
Prior Signatures 13,858