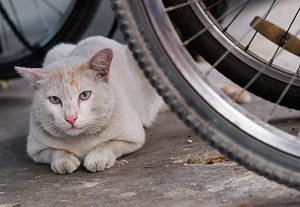 Beaufort County, SC – In late November, a sadistic person cruelly snuffed out the life of an innocent cat who was trapped inside of a cage and helpless to save itself from drowning when the cage was tossed into a pond in Beaufort County, South Carolina.
The vile act of cruelty happened after Beaufort County Animal Services officers set up a humane trap outside of the Magnolia Park Apartments, on 314 Laurel Bay Road, on November 23, following the report of a stray cat on the property.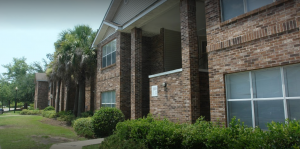 When officers came back the next day, the trap that had been set was missing. Later, the trap, with the cat still inside, was found submerged in a nearby pond. An exam of the cat's body confirmed that the feline had died from drowning.
This is an appalling act of animal cruelty and the person responsible must be found and brought to justice. The Hilton Head Humane Association is offering a $1,000 reward for information leading to the arrest and conviction of the person responsible, and Animal Victory is collecting signatures to present to the prosecutor when that person is arrested and charged for this crime.
Please add your name to the petition today. This cat did not deserve to die…especially in such a horrific manner. Whoever did this must be found and prosecuted! Anyone with information about this case is asked to contact Sgt. Dario Sosa with the Beaufort County Sheriff's Office at 843-255-3435.
News
Animal-Protection-Laws-of-South-Carolina-2020-Animal-Legal-Defense-Fund
Update 05/02/2022: Animal Victory has sent 10,316 signatures to Sergeant Sosa. (To be presented to the prosecutor if and when the abuser(s) is charged.
Update 12/16/2021: There are still no suspects in this case.
Trapped Cat Drowned In Pond – Reward Offered To Find Feline's Cruel Killer
13,784
signatures = 92% of goal
13,784
michele largman
Oct 02, 2022
13,783
aurélie péris
Sep 22, 2022
13,782
Guisselle Martinez
Sep 17, 2022
13,781
Shambhavi Ojha
Sep 16, 2022
13,780
Carmen Verdugo
Sep 11, 2022
13,779
Kelly A Kalish
Sep 10, 2022
13,778
Michelle Krueger
Sep 09, 2022
13,777
Shanelle Manzanares
Sep 06, 2022
13,776
Tina Woods
Sep 03, 2022
13,775
Nancy Coupe
Sep 03, 2022
13,774
Sirkka Sini Maarit Sovijärvi
Aug 30, 2022
13,773
stephanie sharpe
Aug 28, 2022
13,772
Ivette Velasquez
Aug 27, 2022
13,771
Christine Trapasso
Aug 24, 2022
13,770
Maria Munoz
Aug 22, 2022
13,769
LEO MENDEZ
Find this sick punk who did this and make him pay the same way!!!! Poor innocent cat!
Aug 21, 2022
13,768
MARIE BOTEILHO
FIND THIS SICK CRUEL BASTARD WHO DID THIS HORRIFIC CRUELTY TO POOR INNOCENT CAT AND PLACE HIM IN PRISON FOR LIFE!!! MAKE THIS PERSON SUFFER FOR WHAT HE/SHE MOST LIKELY A MALE PERSON DID TO THIS POOR CAT!!
Aug 21, 2022
13,767
Anonymous
Aug 21, 2022
13,766
Maribel Mancha
Aug 15, 2022
13,765
Karen Sexauer
Aug 15, 2022
13,764
Kristi Wise
Aug 14, 2022
13,763
Nikki Luu
Aug 12, 2022
13,762
Renee Crawford
Aug 10, 2022
13,761
Ana Carolina Casey
Please put this animal abusers in prison for ever . Horrible monsters.
Aug 05, 2022
13,760
Nancy Needham
Aug 02, 2022
13,759
Pamela Williamson
Jul 31, 2022
13,758
kathleen titus
Jul 30, 2022
13,757
Deming Jenkins
Jul 29, 2022
13,756
Sylvia Bothe
Jul 29, 2022
13,755
Moyses Marcos
Jul 29, 2022
---