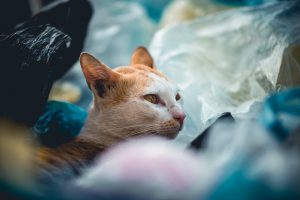 Dallas, Texas – On the morning of January 26, 2022, three juvenile males committed a heinous act of animal cruelty that left a young cat with severe injuries. According to the Dallas Police Department, the boys, whose identities are not yet known, were observed stomping on a plastic bag that held a year-old calico cat.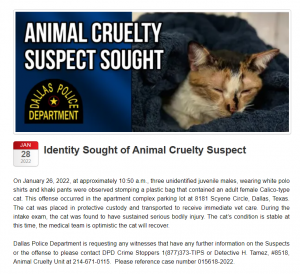 A witness reported the disturbing incident to the police and now the authorities are trying to locate the three males who are responsible for hurting the feline. According to the witness description, the youths were wearing what appeared to be a school uniform. The authorities said that all three individuals had on white polo shirts and khaki pants.
On January 28, the Dallas Police Department reached out to the public for help solving the case:
Dallas Police Department is requesting any witnesses that have any further information on the suspects or the offense to please contact DPD Crime Stoppers 1(877)373-TIPS or Detective H. Tamez, #8518, Animal Cruelty Unit at 214-671-0115. Please reference case number 015618-2022.
Some people commenting on the Facebook post have referenced a private school near the place where the cat was attacked.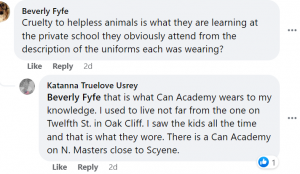 And most expressed dismay for the violence of the crime, and hope that those responsible will be identified and held accountable for their despicable actions.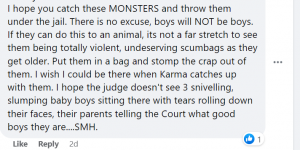 The cat subjected to this abuse suffered a broken jaw, head injuries, and other bodily injuries; she is being cared for by the SPCA of Texas.
Animal Victory wants to bring awareness to this crime, with the hope that these three males will be identified, arrested, and charged. When that happens, we will be presenting this petition, along with your signatures and comments, to court officials along with our demand to have them held accountable for their abhorrent behavior.
We the undersigned demand that the suspects responsible for violently attacking and injuring this innocent cat receive the maximum punishment allowable by law.
Individuals are presumed innocent until being found guilty in a court of law. Animal Victory relies upon the authorities and the court system to determine guilt or innocence.
(Top image/stock image of a calico cat, not the cat from this story)
Animal-Protection-Laws-of-Texas-2020-Animal-Legal-Defense-Fund (1)
Update 5/11/2022: Animal Victory has sent 18,690 signatures to Detective Tamez along with an offer for a reward if it will help the investigation.
Update 4/4/2022: Animal Victory was told by Detective Tamez that no information can be shared. Animal Victory spoke with Crime Stoppers and we were told that the case is still active, but there are no suspects and nobody has been arrested. The reference number for this case is 015618-2022. The police department has told Animal Victory that they are unable to share the current status of the cat because the investigation is still open.
Update 2/16/2022: Animal Victory has been told that there are no suspects in this case yet. We have a call into the animal cruelty detective and are awaiting a call back.
Three Juvenile Males Stomped On Cat Inside Of A Bag, Causing Her Severe Injuries
19,728
signatures = 99% of goal
19,728
Yeniffer Quijano
May 23, 2022
19,727
Mary Fleming
May 22, 2022
19,726
Edie Shaw
May 22, 2022
19,725
Daniel Avichail
May 22, 2022
19,724
Anonymous
May 21, 2022
19,723
Wayne Hernandez
May 21, 2022
19,722
Michelle Peters
May 21, 2022
19,721
Cindy Tramaglino
May 20, 2022
19,720
Steven Havercamp
Jail. For a long time
May 20, 2022
19,719
Debra Ryan
May 18, 2022
19,718
Raluca Florea
May 18, 2022
19,717
Barbara Snyder
May 18, 2022
19,716
Kristi Martin
May 18, 2022
19,715
Alexandra Symeon
These males need to be jailed!!!
May 16, 2022
19,714
Caroline Poole
May 15, 2022
19,713
Marion Friedl
May 14, 2022
19,712
Patti Molero
May 14, 2022
19,711
Ulrich Spauschus
May 14, 2022
19,710
josiane Caillat
May 14, 2022
19,709
CAROL HARTMAN
these boys must be jailed or more pets and people will suffer!!!!
May 13, 2022
19,708
Tirzah Given
May 13, 2022
19,707
Rita Flygar
It will lead to harm to others. I hope the juveniles are caught and charged with animal cruelty
May 12, 2022
19,706
Georgia Dees
May 12, 2022
19,705
Derek Maida
May 11, 2022
19,704
Shonda Hannah
May 11, 2022
19,703
Keleen McBride
May 11, 2022
19,702
Mark Renz
May 10, 2022
19,701
Ron Davis
May 10, 2022
19,700
Geana Davis
Get the little shits.
May 10, 2022
---