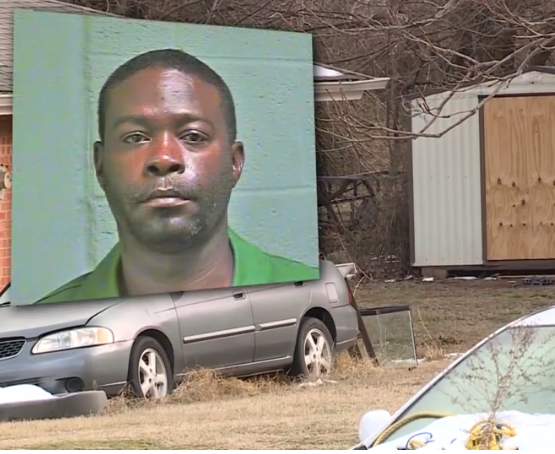 A couple in Spencer, Oklahoma is facing charges for suspected dog-fighting activities. Officials seized 24 injured and neglected dogs who were branded, emaciated, missing teeth and generally "traumatized," from being forced into violent fighting contests.
Casper Ingram and his wife Celeste Ingram are the couple accused of owning the dogs and running the illegal operation – they are facing 21 counts of animal cruelty and facilitating dog fighting.
Please sign this petition to help ensure that this couple gets the maximum sentence for the charges they are facing. Dog-fighting is a brutal, disgusting blood "sport," which must be stopped.
According to a police affidavit, a veterinarian found "tag marks, scars, open wounds, including some that were infected, fresh scabs, pressure sores" on the dogs seized from the property. The dogs were "chained to heavy stakes and logging chains," according to a court affidavit.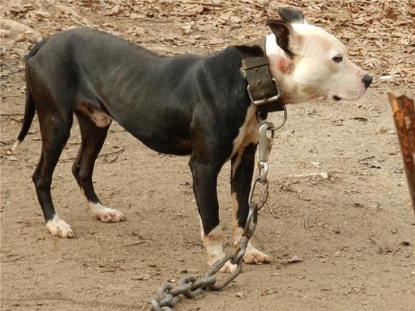 Had these dogs not been discovered, they would have continued to live a miserable existence on the end of a heavy logging chain. They would have been forced into pits to be ripped apart and their lives would be filled with pain and suffering.
Casper and Celeste Ingram must pay for their crimes! Casper has prior felony convictions for drug-related offenses – enough is enough! Help us send a message that these people must be put away!
News:
https://oklahoman.com/article/5654636/couple-accused-of-animal-cruelty-in-dog-fighting-case
https://kfor.com/news/all-tail-wags-for-24-dogs-rescued-from-alleged-metro-fighting-ring/
Update 7/12/2021: Animal Victory has learned that the defendant entered a blind plea of guilty – sentencing is scheduled for August 25, 2021 at 1:30 p.m.
Update 3/30/2021: Animal Victory sent 24,639 signatures to Attorney Tiffany Noble today. Read our letter here.
Update 3/5/2021: Animal Victory has been informed that the call docket is set for April 23. Jury trial is scheduled for April 26, with Judge Ray C. Elliot presiding.
Update 12/4/2020: Animal Victory has been informed that this case is expected to be continued to next year.
Update 10/27/2020: Read our letter to Prosecutor Tiffany Noble here
Update 7/16/2020: We have been informed that the prosecutor in this case is Tiffany Nobel. The next scheduled court date is Aug. 18. The accused are currently out on bail.
Update 6/17/2020: Please read our letter here
* Individuals are presumed innocent until proven guilty in a court of law.
PRIOR SIGNATURES : 21611
Teeth Pulled, Emaciated and Forced to Fight – Punish Accused Dog Fighters!
34
signatures = 0% of goal
34
Kit Dugan
Sep 18, 2021
33
Ann Freeman
Sep 15, 2021
32
astrid suchanek
Sep 13, 2021
31
Kennedy Roop
Sep 12, 2021
30
Julie Casey
Please make they pay for this horrible cruelty they have done to these poor dogs
Sep 11, 2021
29
geno j Berchem
Sep 10, 2021
28
Shelly Berchem
Sep 10, 2021
27
Sophie Emlek
Sep 09, 2021
26
Stefanie E.
Sep 09, 2021
25
Dodie Harrison
Sep 08, 2021
24
TAMI BRODY
Sep 08, 2021
23
Ilana Karapetyan
Sep 08, 2021
22
Jan Anderson
Sep 08, 2021
21
Melissa Curtis
Sep 07, 2021
20
Damiano Giustina
Sep 07, 2021
19
Kelly Lagace
Sep 03, 2021
18
Cecilia Lalinde
Aug 29, 2021
17
lara balser
Aug 29, 2021
16
Daniel Pawlowski
Aug 28, 2021
15
Corinne Brown
Aug 27, 2021
14
Marina Ris
Aug 27, 2021
13
Terry Hulvey
Aug 25, 2021
12
Teresa Corner
Aug 24, 2021
11
Chinanan K.
Aug 24, 2021
10
laura raforth
Aug 23, 2021
9
Diane Tabbott
Aug 23, 2021
6
Gisele Mcloughlin
Aug 22, 2021
5
Gina Franks
Aug 21, 2021
PRIOR SIGNATURES : 21611
---