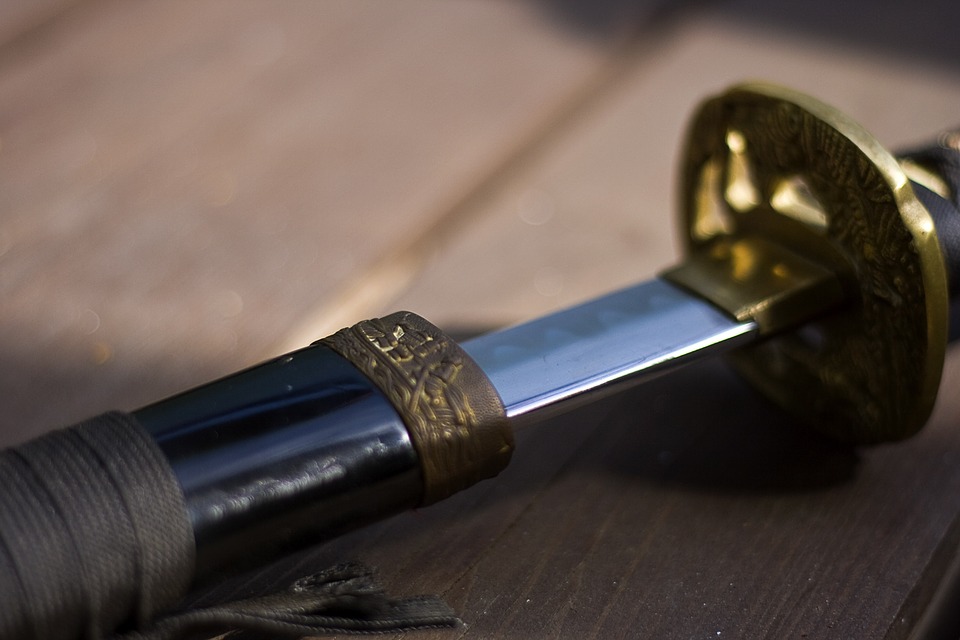 Lake County, Florida – A Florida teenager is accused of a horrific act of cruelty that claimed the life of his family's pet dog. The 17-year-old allegedly tied his family's retriever mix to a tree in a wooded area near his home, then used a katana-style sword to repeatedly slash the dog to death.
The teenager's mother and step-father contacted the Lake County Sheriff's Office on Sunday, November 7, to let them know that the boy had admitted to killing the family dog. According to the parents, the teenager had a "history of violence," and they admitted to fearing for their safety, as well as for the safety of their other kids, and pets.
Responding deputies found a sword in the boy's bedroom, hidden between the mattress and box-spring of his bed. The weapon still had blood and fur on it. The dog's body was found in a wooded area not far from the family's home. The deputy's police report stated that the dog had died  "a very inhumane and cruel death."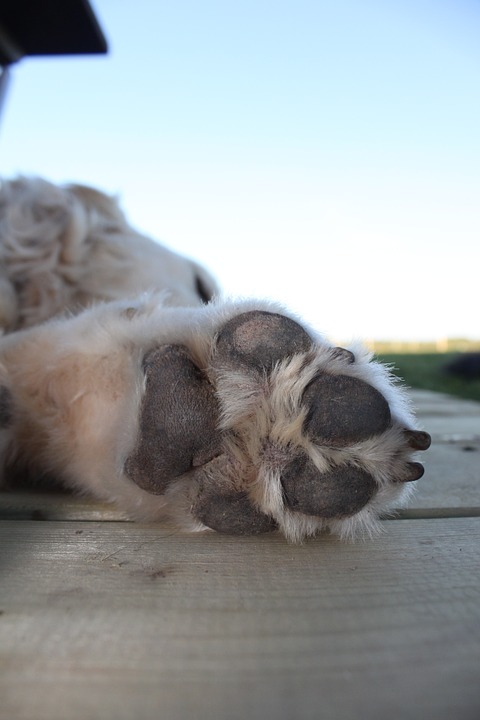 Deputies said that the dog's body had multiple stab and slash wounds, and that part of the canine's face was missing; the wounds were determined to be consistent with the sword that was found in the teenager's bedroom.
The teenager, whose identity has not been publicly released due to his age, was booked into the Lake County Jail on a third-degree felony charge of aggravated animal cruelty. He was then transferred to the Lifestream Behavioral Center for involuntary commitment.
It goes without saying…this was an appalling act of cruelty. Not only does this young man need to pay for what he did, but he also needs mental help to prevent him from hurting anyone else. Please add your name to this petition as we fight for maximum punishment for the aggravated animal cruelty charge. We will also be demanding a full mental evaluation and requesting psychiatric help, in addition to a lifetime ban on pet ownership.
*Individuals are presumed innocent until being found guilty in a court of law.
News
Animal-Protection-Laws-of-Florida-2020-Animal-Legal-Defense-Fund
Update: Animal Victory has sent 20,543 signatures to Sheriff Peyton Grinnell and Sergeant Earl Ray.  
Teen Tied Family's Dog To Tree, Repeatedly Slashed Pet To Death With Sword
20,589
signatures = 103% of goal
20,589
laura raforth
Jun 25, 2022
20,588
Olga Espinoza
I hope you rot in jail
Jun 22, 2022
20,587
Renata Losada
Jun 19, 2022
20,586
Mette Madsen
Jun 19, 2022
20,585
Debbie Mccollum
Jun 12, 2022
20,584
Joseph Fandl Sr
Jun 12, 2022
20,583
Teresa Ullstrup
Jun 12, 2022
20,582
Robert Cheeks
Jun 06, 2022
20,581
Karin Heusel
Jun 02, 2022
20,580
Robert Bosch
Jun 02, 2022
20,579
Sara Sampkin
May 29, 2022
20,578
Janice VanMarter
May 29, 2022
20,577
Daniel Avichail
May 22, 2022
20,576
Melissa Ruppert
May 16, 2022
20,575
Heather Ramsdell
May 14, 2022
20,574
Marion Friedl
May 14, 2022
20,573
Alessia Di Buono
May 14, 2022
20,572
Anonymous
May 14, 2022
20,571
Kelly Kalish
May 14, 2022
20,570
christy brack
this boy should not see the light of day
May 13, 2022
20,569
Kristi Martin
May 03, 2022
20,568
Sonia Garcia
He should be given the maximum for what he has done. He doesn't deserve to be out..if he will do this to animal what makes you think he won't do it a human being.
May 01, 2022
20,567
Richard Weavil
Lock this sadist up and throw away the key. His parents should also be punished for not having action against him BEFORE the incident. They obviously previously knew he was a mental case,
Apr 30, 2022
20,566
Helene Lepage
Apr 27, 2022
20,565
Katherine Weesner
Apr 26, 2022
20,563
May Clanton
Apr 26, 2022
20,562
Wendy vanvelthoven
Apr 23, 2022
20,561
Mary Channell
Apr 22, 2022
20,560
Sharon Hasek
Apr 21, 2022
---