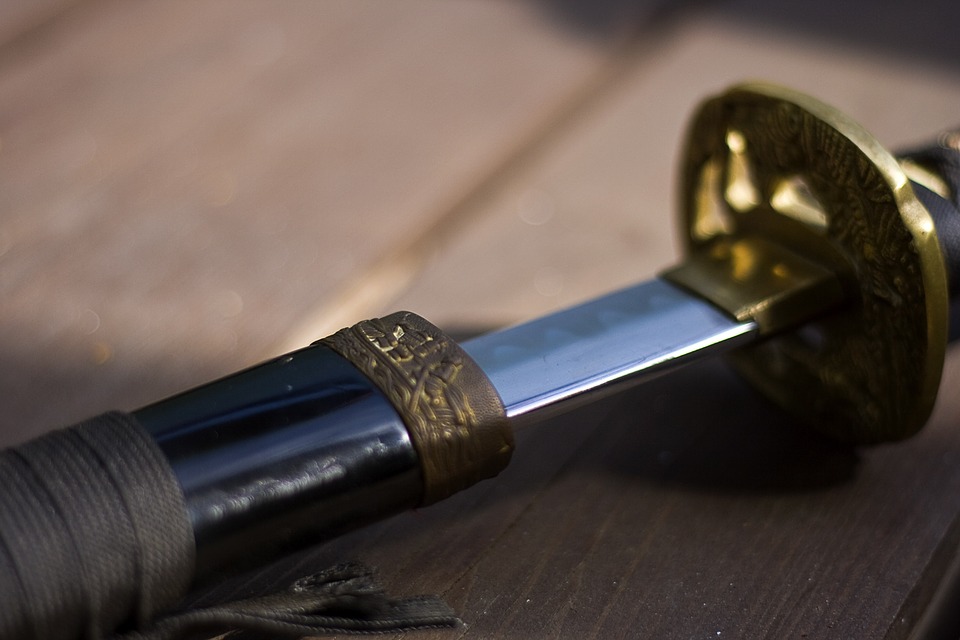 Lake County, Florida – A Florida teenager is accused of a horrific act of cruelty that claimed the life of his family's pet dog. The 17-year-old allegedly tied his family's retriever mix to a tree in a wooded area near his home, then used a katana-style sword to repeatedly slash the dog to death.
The teenager's mother and step-father contacted the Lake County Sheriff's Office on Sunday, November 7, to let them know that the boy had admitted to killing the family dog. According to the parents, the teenager had a "history of violence," and they admitted to fearing for their safety, as well as for the safety of their other kids, and pets.
Responding deputies found a sword in the boy's bedroom, hidden between the mattress and box-spring of his bed. The weapon still had blood and fur on it. The dog's body was found in a wooded area not far from the family's home. The deputy's police report stated that the dog had died  "a very inhumane and cruel death."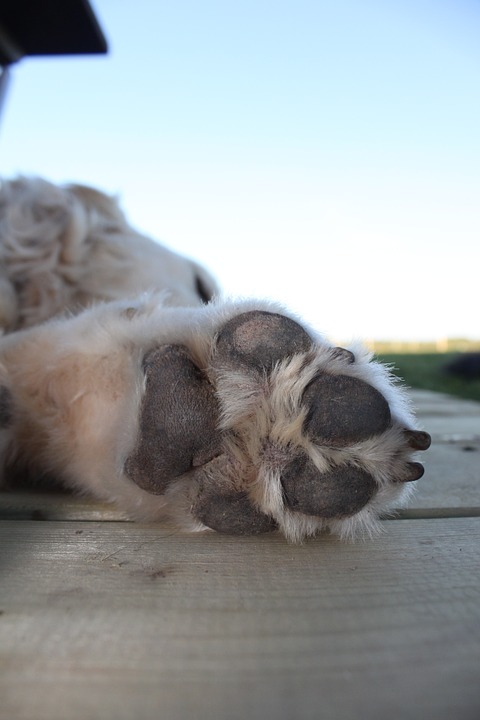 Deputies said that the dog's body had multiple stab and slash wounds, and that part of the canine's face was missing; the wounds were determined to be consistent with the sword that was found in the teenager's bedroom.
The teenager, whose identity has not been publicly released due to his age, was booked into the Lake County Jail on a third-degree felony charge of aggravated animal cruelty. He was then transferred to the Lifestream Behavioral Center for involuntary commitment.
It goes without saying…this was an appalling act of cruelty. Not only does this young man need to pay for what he did, but he also needs mental help to prevent him from hurting anyone else. Please add your name to this petition as we fight for maximum punishment for the aggravated animal cruelty charge. We will also be demanding a full mental evaluation and requesting psychiatric help, in addition to a lifetime ban on pet ownership.
*Individuals are presumed innocent until being found guilty in a court of law.
News
Teen Tied Family's Dog To Tree, Repeatedly Slashed Pet To Death With Sword
19,959
signatures = 100% of goal
19,959
Sandra Acker
Nov 25, 2021
19,958
Susan Fong
Nov 25, 2021
19,957
Michael Becher
Maximum Punishment! A useless sub-human brutally takes an innocent life. Let the punishment fit the crime!!
Nov 25, 2021
19,956
Holly Mactagone
Nov 25, 2021
19,955
Katherine MacPhee
Nov 25, 2021
19,954
Margaret G
This is horrific! Maximum penalty for this terrible act of cruelty!
Nov 25, 2021
19,953
Katie McGaughey
Nov 25, 2021
19,952
Anita Clear
Nov 25, 2021
19,951
Matt Black
Max punishment possible please
Nov 25, 2021
19,950
Tanya Barsoumian
Nov 25, 2021
19,949
Anonymous
Nov 25, 2021
19,948
gilava falah
Nov 25, 2021
19,947
Chari Jayasinghe
Nov 25, 2021
19,946
laetitia cathelain
Nov 25, 2021
19,945
JoAnn Francis
Disturbing and sickening. This horrific event should be enough to have this person committed. It won't help the poor dog but it should prevent this person from ever having an opportunity to do anything like this again.
Nov 25, 2021
19,944
Wannetta Benton
Nov 25, 2021
19,943
Leigh Vice
This sick piece of crap is a real work of art. No mental health facility can help him. He needs the death penalty. Next time it will be a human.
Nov 24, 2021
19,942
mariah E.
Nov 24, 2021
19,941
Rose Knopff
Okay, I can't even. Just administer EYE FOR AN EYE JUSTICE. Monster POS.
Nov 24, 2021
19,940
Sylvia Cantoe
He may have a mental illness!
Nov 24, 2021
19,939
Leah Kirgis
Nov 24, 2021
19,938
Ruhee Baltz
Nov 24, 2021
19,937
Erin Martin
Nov 24, 2021
19,936
Gerri Reynolds
So glad to read that this organization is addressing the mental health issue involved in these horrible crimes
Nov 24, 2021
19,935
Maria Parker
Nov 24, 2021
19,934
Kathleen Vadnais
Nov 24, 2021
19,933
Anonymous
Nov 24, 2021
19,932
Anonymous
Nov 24, 2021
19,931
Steven Kovacs
Execute this FIEND!!
Nov 24, 2021
19,930
Antoinette Kizak
Nov 24, 2021
---