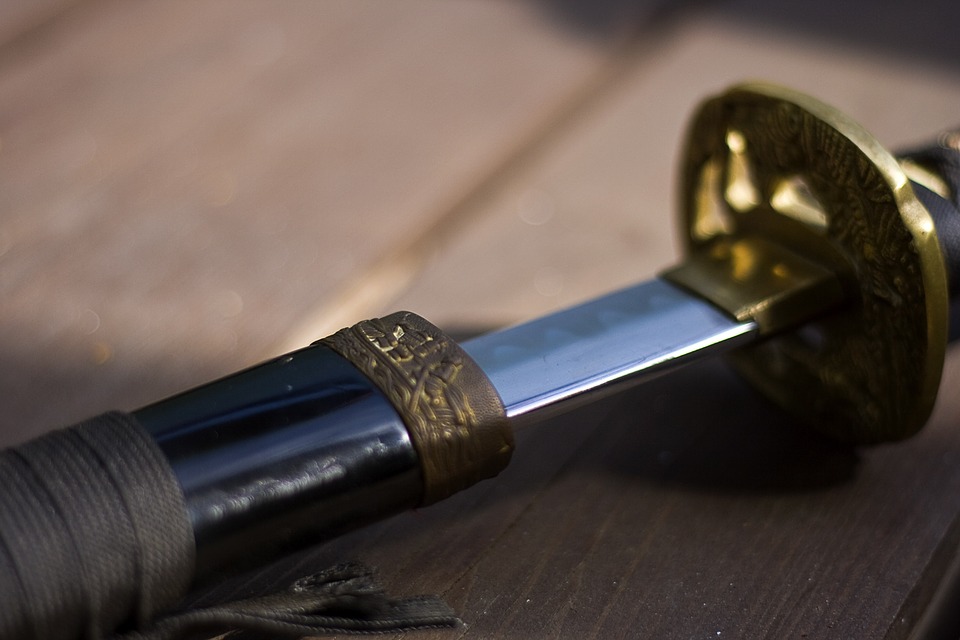 Lake County, Florida – A Florida teenager is accused of a horrific act of cruelty that claimed the life of his family's pet dog. The 17-year-old allegedly tied his family's retriever mix to a tree in a wooded area near his home, then used a katana-style sword to repeatedly slash the dog to death.
The teenager's mother and step-father contacted the Lake County Sheriff's Office on Sunday, November 7, to let them know that the boy had admitted to killing the family dog. According to the parents, the teenager had a "history of violence," and they admitted to fearing for their safety, as well as for the safety of their other kids, and pets.
Responding deputies found a sword in the boy's bedroom, hidden between the mattress and box-spring of his bed. The weapon still had blood and fur on it. The dog's body was found in a wooded area not far from the family's home. The deputy's police report stated that the dog had died  "a very inhumane and cruel death."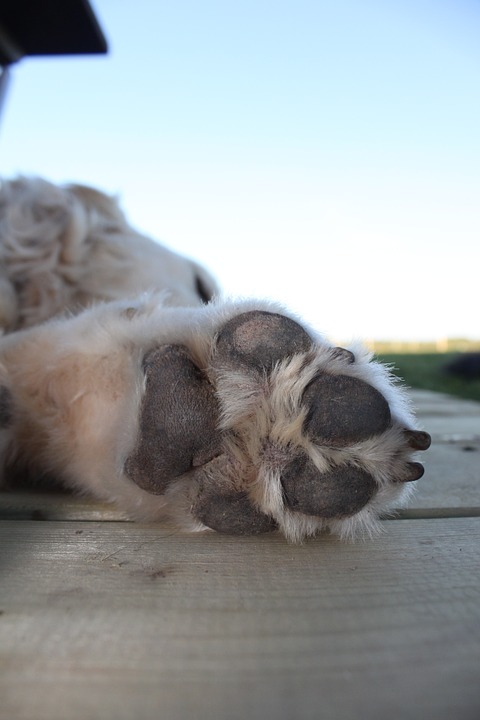 Deputies said that the dog's body had multiple stab and slash wounds, and that part of the canine's face was missing; the wounds were determined to be consistent with the sword that was found in the teenager's bedroom.
The teenager, whose identity has not been publicly released due to his age, was booked into the Lake County Jail on a third-degree felony charge of aggravated animal cruelty. He was then transferred to the Lifestream Behavioral Center for involuntary commitment.
It goes without saying…this was an appalling act of cruelty. Not only does this young man need to pay for what he did, but he also needs mental help to prevent him from hurting anyone else. Please add your name to this petition as we fight for maximum punishment for the aggravated animal cruelty charge. We will also be demanding a full mental evaluation and requesting psychiatric help, in addition to a lifetime ban on pet ownership.
*Individuals are presumed innocent until being found guilty in a court of law.
News
Animal-Protection-Laws-of-Florida-2020-Animal-Legal-Defense-Fund
Update: Animal Victory has sent 20,543 signatures to Sheriff Peyton Grinnell and Sergeant Earl Ray.  
Teen Tied Family's Dog To Tree, Repeatedly Slashed Pet To Death With Sword
20,684
signatures = 103% of goal
20,684
Sherrie Darce
Sep 30, 2023
20,683
Sally Wood
No, not mental health care! what he needs is to locked away forever because someones kid will be next, and whoever turns him loose will also have that childs blood on their hands
Sep 25, 2023
20,682
karen Wible
Sep 20, 2023
20,681
Ruth Tonkin
Please stop these mentally ill monsters that hurt animals!!!
Sep 12, 2023
20,680
Anonymous
Aug 28, 2023
20,679
Linda Deboer
Jul 25, 2023
20,678
Dr Tracey Reed B.V.M.S.
Jul 24, 2023
20,677
Tom Piz
I hope he is put away for a long time, He is a horrific human being.
Jul 18, 2023
20,676
Crissy Jacobson
Jul 17, 2023
20,675
Jason Cuevas
Jul 16, 2023
20,674
Deborah Smith
Jul 14, 2023
20,673
Gina Badami
Jul 08, 2023
20,672
Nancy Stephan
Jun 23, 2023
20,671
Eric Ward
Jun 17, 2023
20,670
Vera Krasnovskaya
Jun 17, 2023
20,669
Quade Prescott
Jun 04, 2023
20,668
Shelley Smith
May 06, 2023
20,667
Krista Sanders
May 01, 2023
20,666
Kathy Hamilton
May 01, 2023
20,665
Amy Kish
Apr 04, 2023
20,664
Duangphorn Van strien
Apr 02, 2023
20,663
Adrienne Venditti
Mar 30, 2023
20,662
ROSSELLO Brigitte
Mar 14, 2023
20,660
Grace VanEss
Mar 09, 2023
20,659
Amalia Kadam
Mar 09, 2023
20,658
Alana Ambrose
Mar 08, 2023
20,657
Nancy Donnelly
Mar 03, 2023
20,656
Marlena Wojciechowska
Mar 03, 2023
20,655
Mary Gibson
Mar 03, 2023
---