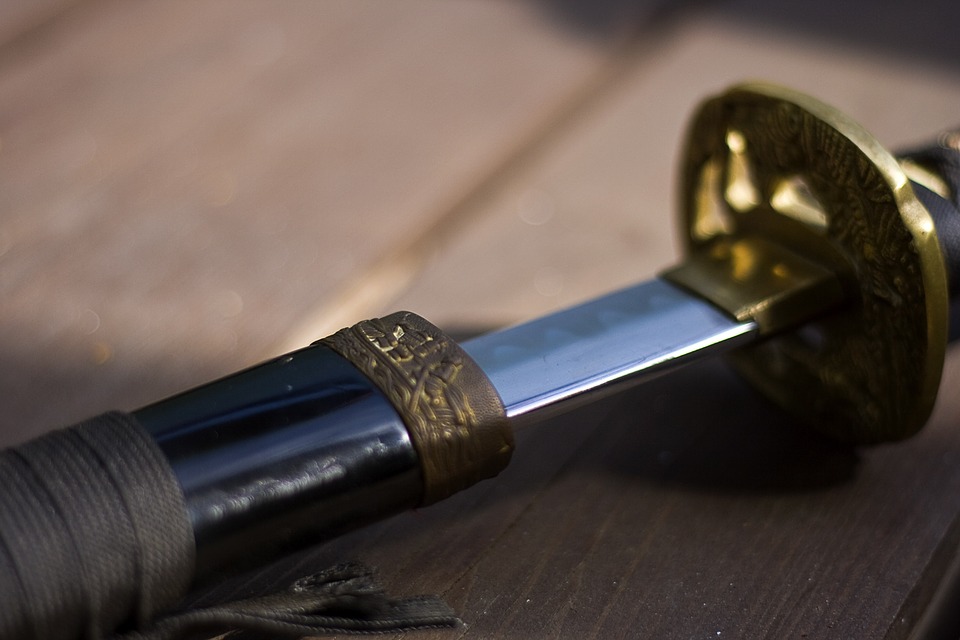 Lake County, Florida – A Florida teenager is accused of a horrific act of cruelty that claimed the life of his family's pet dog. The 17-year-old allegedly tied his family's retriever mix to a tree in a wooded area near his home, then used a katana-style sword to repeatedly slash the dog to death.
The teenager's mother and step-father contacted the Lake County Sheriff's Office on Sunday, November 7, to let them know that the boy had admitted to killing the family dog. According to the parents, the teenager had a "history of violence," and they admitted to fearing for their safety, as well as for the safety of their other kids, and pets.
Responding deputies found a sword in the boy's bedroom, hidden between the mattress and box-spring of his bed. The weapon still had blood and fur on it. The dog's body was found in a wooded area not far from the family's home. The deputy's police report stated that the dog had died  "a very inhumane and cruel death."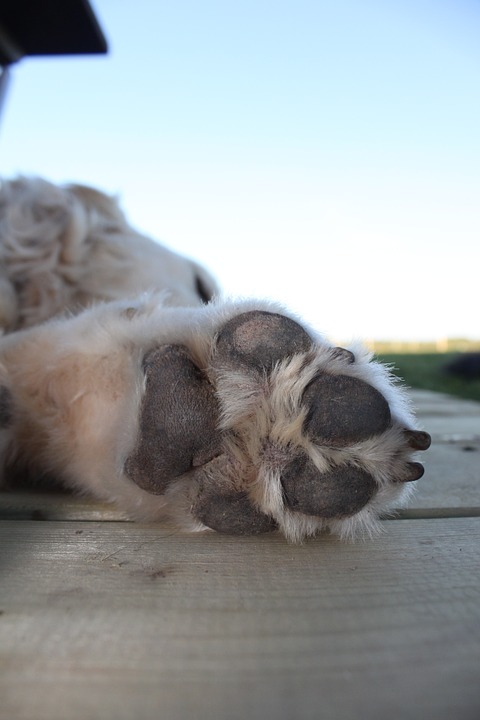 Deputies said that the dog's body had multiple stab and slash wounds, and that part of the canine's face was missing; the wounds were determined to be consistent with the sword that was found in the teenager's bedroom.
The teenager, whose identity has not been publicly released due to his age, was booked into the Lake County Jail on a third-degree felony charge of aggravated animal cruelty. He was then transferred to the Lifestream Behavioral Center for involuntary commitment.
It goes without saying…this was an appalling act of cruelty. Not only does this young man need to pay for what he did, but he also needs mental help to prevent him from hurting anyone else. Please add your name to this petition as we fight for maximum punishment for the aggravated animal cruelty charge. We will also be demanding a full mental evaluation and requesting psychiatric help, in addition to a lifetime ban on pet ownership.
*Individuals are presumed innocent until being found guilty in a court of law.
News
Animal-Protection-Laws-of-Florida-2020-Animal-Legal-Defense-Fund
Update: Animal Victory has sent 20,543 signatures to Sheriff Peyton Grinnell and Sergeant Earl Ray.  
Teen Tied Family's Dog To Tree, Repeatedly Slashed Pet To Death With Sword
20,631
signatures = 103% of goal
20,631
John Robertson
Nov 30, 2022
20,630
Dana Dykes
Nov 19, 2022
20,629
Christina Roop
Nov 16, 2022
20,628
Lisa Kelly
Nov 10, 2022
20,627
Amy Ong
Nov 04, 2022
20,626
Wendy Anderson
Nov 04, 2022
20,625
Risa Valentine
Oct 28, 2022
20,624
Lisa Cairns
Oct 20, 2022
20,623
Shannon Nichols
Oct 07, 2022
20,622
Julie Goss
Oct 05, 2022
20,621
Guisselle Martinez
Sep 17, 2022
20,620
Carmen Verdugo
Sep 11, 2022
20,619
Kelly A Kalish
Sep 10, 2022
20,618
Craig Davis
Sep 10, 2022
20,617
Mike Davis
Sep 10, 2022
20,616
Jammie Davis
Sep 10, 2022
20,615
Michelle Krueger
Sep 09, 2022
20,614
Shanelle Manzanares
Sep 06, 2022
20,613
Tina Woods
Sep 03, 2022
20,612
Nancy Coupe
Sep 03, 2022
20,611
Peter Herrmann
Aug 24, 2022
20,610
Kristen Megan Veronica
DONT EVER LET THIS SICK BASTARD OUT NEXT ARE HUMANS HOPE HE ROTS IN HELL
Aug 24, 2022
20,609
LEO MENDEZ
SICK, DEMENTED FUTURE JEFFREY DAHMER!!! PUT THIS KID IN PRISON FOR LIFE BUT FIRST BEAT THE SHIT OUT OF HIM AND MAKE SURE YOU USE SHARP OBJECTS TOO!!
Aug 21, 2022
20,608
MARIE BOTEILHO
I hope this SICK BASTARD 17 YEAR OLD KID PAYS A HUGE PRICE FOR KILLING THIS INNOCENT DOG!! PUT HIM IN PRISON FOR THIS HORRIFIC CRUELTY!
Aug 21, 2022
20,607
Sandy Beshir
Aug 21, 2022
20,606
Daria Bucklin
Aug 20, 2022
20,605
Panama Morris
Aug 18, 2022
20,604
Karen Sexauer
Aug 15, 2022
20,603
Vickie Barnett
Aug 10, 2022
20,602
Renee Crawford
Serial killer in the making
Aug 10, 2022
---