Teen Stole Horse Recovering From Broken Hip, Rode Him Until He Couldn't Stand, Then Dumped Him In Creek To Drown
Published: January 24, 2022 at 04:50 PM Author:
PENNY EIMS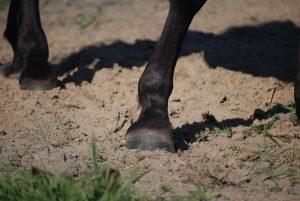 Selma, Alabama – A despicable, and heartwrenching act of cruelty recently took place in Alabama, leaving a former racehorse dead in a tragic and unthinkable manner. The horse's name was Yankey, and his owner, Vicky Stoudenmire, was nursing him back to health after he broke his hip. But before Yankey was healed, a 17-year-old broke through fencing at Stoudenmire's property and whisked the recovering horse away.

Stealing Yankey was terrible, but what the teen did next is horrific. A video that was posted to social media revealed how Yankey was treated after being taken from his home. The horse who was not supposed to have anyone on his back during his recovery was ridden by the teen…and he was forced to run.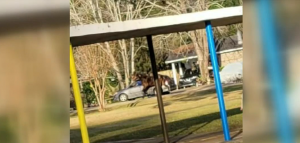 In the footage, a teen can be seen taking Yankey for a "joy ride," and at one point, racing a car to see how fast the horse could run.  After a few days of running, the injured horse was too lame to stand. At this point, the teenager solicited help from 23-year-old Terrius Smith, who helped load Yankey into a trailer.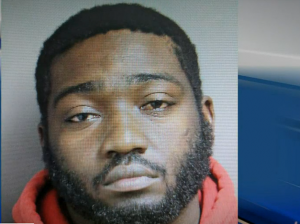 The pair took Yankey to a creek, forced him out of the trailer, and left him in the murky water to drown. Dallas County District Attorney Michael Jackson has stated that Yankey's leg was broken because of the way he was ridden; the horse was found with a compound break above his hock.

The way that Yankey was treated before dying breaks his owner's heart. She said, "I get sick to my stomach thinking about how much pain he was in and how he was just treated so poorly."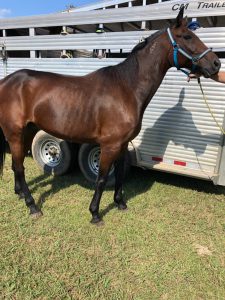 The teenager is facing a second-degree theft of property and aggravated animal cruelty charge and his case will be handled in juvenile court. Smith is also charged with aggravated animal cruelty.
Please add your name to the petition today. Yankey was stolen and tortured before being dumped in a creek to die – this is an appalling crime that must not go unpunished!
We the undersigned demand that the suspects responsible for torturing and killing Yankey receive the maximum punishment allowable by law.
Note: Individuals are presumed innocent until being found guilty in a court of law. Animal Victory relies upon the authorities and the court system to determine guilt or innocence.
News:
Animal-Protection-Laws-of-Alabama-2020-Animal-Legal-Defense-Fund
Update 3/28/2023:  Animal Victory sent cover letter and petition to the judge.
Update 9/26/22: The felony indictment was disposed of on June 28, 2022. However, the trial began in April. The case was moved to circuit court after the indictment. The next court date is not until May 8, 2023. 
Update 8/01/2022: Animal Victory has sent 22,844 signatures to District Attorney Michael Jackson.
Update 7/07/2022: Smith was placed in the Dallas County Jail under a $15,000 bond. We have been told he has since bonded out but will have his day in court in the coming weeks. The teen's case is being handled by the juvenile courts.  The scheduled court date is September 8.
Update: As of January 26, Animal Victory has been told that the primary person accused in this crime is 17, and because of his age, there is no information that can be released. Terrius Smith, the individual who was contacted to help, is charged with aggravated animal cruelty. Animal Victory has sent 19,073 signatures to District Attorney Michael Jackson
Prior Signatures 28,014