Oxford, Mississippi – A teenager has been arrested and charged after a Snapchat video showed him torturing and killing tiny kittens. Carl Travis Jr., 18, took a video of himself brutalizing the kittens and uploaded the video to social media – it was his own recordings that led the authorities to arrest and charge him with felony animal cruelty.
The video footage is heartbreaking and reveals how depraved Travis is. He picks up one of the tiny kittens who are snuggled together in a bin…saying, "one of these has gotta die." The video shows him throwing a kitten into the air and slamming it with a large object.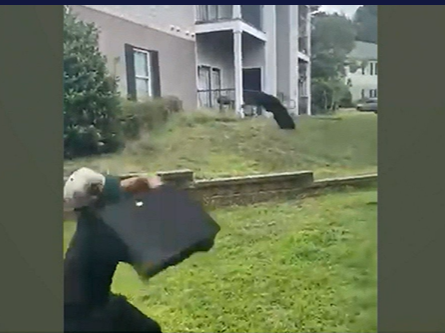 Another kitten is smashed with a heavy object.
Another kitten is fatally stabbed.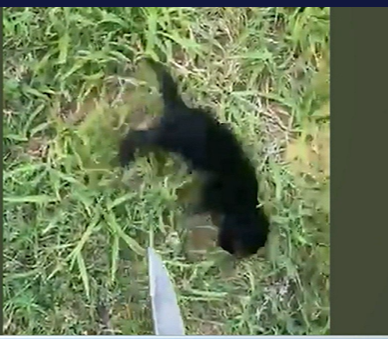 Suffice to say, Travis' behavior was sadistic. He methodically killed four kittens in an apparent attempt to entertain himself. Three other kittens survived and are now safe.
A good Samaritan got the Snapchat video to Doll Stanley, with In Defense of Animals, and she promptly got the footage to the authorities.
The Grenada Police Department and the Oxford Police Department worked together to arrest Travis on one felony count of aggravated animal cruelty; he is being held on a $5,000 bond.
Please add your name to the petition. We want to see Travis held fully accountable for his depraved actions and your support will help make this happen!
We the undersigned demand that Carl Travis Jr. is held responsible for brutally and methodically killing four innocent kittens. We are petitioning for Travis Jr. to receive the maximum punishment allowable by law for the felony charge of aggravated animal cruelty. We also implore the district attorney to ensure that this teen face ADDITIONAL charges for ALL of the kittens who lost their lives at his hands. We also want this young man to receive a full mental evaluation and receive treatment if professionals determine that it is warranted. Finally, we want Carl Travis Jr. to be permanently banned from owning or residing with an animal.
Note: Individuals are presumed innocent until they have been found guilty in a court of law. Animal Victory relies upon the authorities and the court system to determine guilt or innocence.
News:
Teen Arrested After Snapchat Video Shows Him Torturing And Killing Tiny Kittens
14,552
signatures = 73% of goal
14,552
Deb Haydel
This man sadistic and should be locked up
Aug 07, 2022
14,551
Jacqueline McNeiley
Aug 07, 2022
14,550
Martha Tack
Aug 07, 2022
14,549
Sherry Nowak Cascini
If his punishment were to die the same way, I would sign the petition
Aug 07, 2022
14,548
Sharon Cooper
This is a monster! He should be locked up for as long as the law allows: it's too bad his 'parents', who are surely to blame for how he turned out, can't be put there with him.
Aug 07, 2022
14,547
Marcie Mott
Aug 07, 2022
14,546
Sonia Alvarado
He needs to pay for this brutal act!! Stop animal abuse and killing!! Poor baby's kittens!! He it's danger for the society!!
Aug 07, 2022
14,545
Daniela Tamayo
Can we please do the same to his mom? I blame her for giving him birth.
Aug 07, 2022
14,544
David Bewick
Aug 07, 2022
14,543
Connie Nowak
Aug 07, 2022
14,542
Stephanie Rose
OMG!!! THIS SO CALLED "CHILD" SHOULD BE TORCHERED!!!! WHAT A SICK PATHETIC FU*K HEAD!!!
Aug 07, 2022
14,541
Mara Johnson
Sick fuck. Give him the same torture he did to these poor helpless kittens
Aug 07, 2022
14,540
Flip Guven
He should suffer the same fate as his victims. My tax payer money shouldn't be wasted on this psychopath ans sociopath in the flesh. The pope is so clueless they have billion of these characters running around killing people cause everyone knows there is no rehab for that nature.
Aug 07, 2022
14,539
Julie Cowburn
Aug 07, 2022
14,538
Anonymous
Aug 07, 2022
14,537
Crystal Bennett
This lowlife puke doesn't deserve to breath. Give him the harshest consequences possible.
Aug 07, 2022
14,536
James Ramsay
Aug 07, 2022
14,535
Jen Craig
What a pathetic, sick, sad waste of life this young man is. Karma will get him. He will now be known all over the world as a psycho, mentally deranged cat killer and animal abuser. Sad "person".
Aug 07, 2022
14,534
Andrea Bell
Aug 07, 2022
14,533
Dena Mosri
Sick! Sick! Sick! This is not even a human, this is a beast and he deserves every cruel thing that comes his way in life. Mental illness or not, there is absolutely no excuse for this inhumane behavior.
Aug 07, 2022
14,532
Gene Maynard
Aug 07, 2022
14,531
Margot Shaw
Prison for life or better, death penalty!!! Nothing less!!!!
Aug 07, 2022
14,530
Patricia Vergos-Garrity
Aug 07, 2022
14,529
Christina Martinez
Aug 07, 2022
14,528
Mike S.
Aug 07, 2022
14,527
Steve wang
The authorities need to take this very seriously. This is usually the first signs of an emerging serial killer.
Aug 07, 2022
14,526
Jane Bourdillon
Cruel monster!
Aug 07, 2022
14,525
Petronela Petrea
Aug 07, 2022
14,524
Lisa Lendl-Lander
Aug 07, 2022
14,523
Anthea Huntly
What a monster
Aug 07, 2022
---