South Carolina Man Used A Drill To Screw Puppy's Paws Into A Door
Published: March 04, 2022 at 04:29 PM Author:
PENNY EIMS

Union County, SC – A man in Union County, South Carolina, is facing a slew of charges after he used a power drill to screw a puppy's paws into a bathroom doorframe. The man identified by the Union County Sheriff's Office is 22-year-old Tyler Austin Jerdo.

Sheriff Jeff Bailey said that the puppy was barricaded in the bathroom, stating that there were "Barbells, the attic steps were pulled down, a birdbath, several things blocking the actual bathroom door."
And describing the puppy's pitiful condition when the authorities arrived, "He was still alive, but he was weak, wasn't sure how long he'd been there."
Freeing the puppy was no easy task. Deputies were able to unscrew one of the puppy's paws…but the screw on the other paw could not be removed and the paw had to be ripped free. The sheriff described what was holding the puppy to the wood, "Two, four-inch wood screws through his paw." Explaining why the screw could not be taken out, "They couldn't see the screw, so they couldn't remove it. The paw had just come off of it."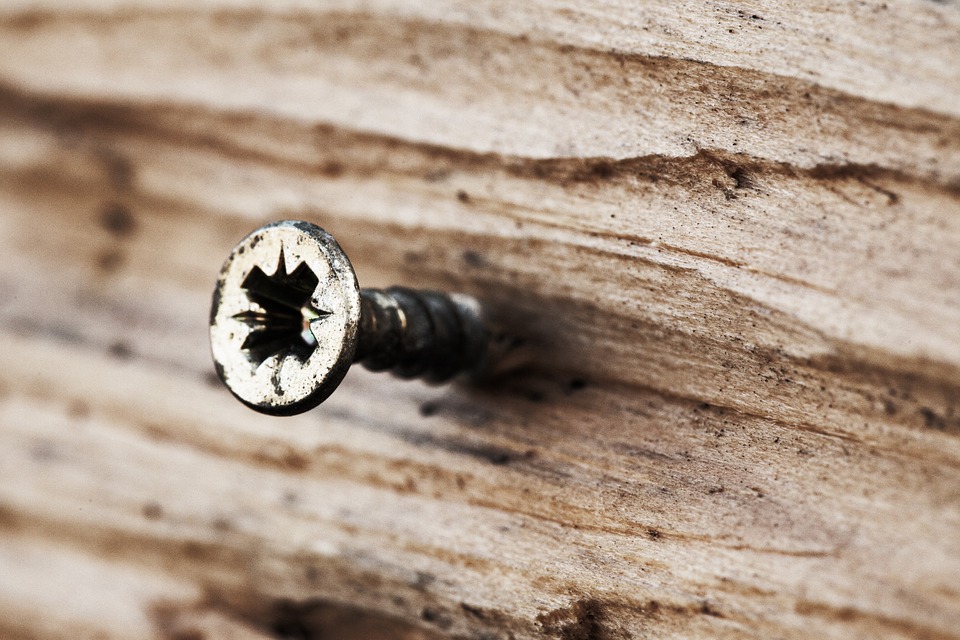 Jerdo resisted arrest – headbutting an officer and escaping at one point from the patrol vehicle. The sheriff said, "He put up a pretty good fight when he got there, but he was under the influence."
 Jerdo was booked into the Union County Jail on multiple charges, including ill-treatment of animals, resisting arrest, and possession of methamphetamine with intent to distribute. His bond was denied. Sheriff Bailey hopes to see Jerdo face repercussions for torturing the puppy, stating:
"An animal is pretty much defenseless. So, they take a stand on that. They'll prosecute him to the fullest I'm sure, he deserves to be."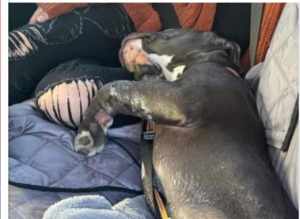 But animal protection laws in South Carolina are not strong and we need your support to show court officials that animals are important, and we CARE about justice! Please add your name to the petition today to help put Jerdo behind bars for the maximum period of time allowed by law – we do not want to see a plea deal that would allow him to walk away from this atrocious act of violence with a mere slap on the wrist.
*The five-month-old puppy, dubbed Asher by the Union County Animal Shelter, is receiving veterinary care at the Triangle Veterinary Clinic. Asher is said to be in "good spirits," and everything possible is being done to save his badly injured leg. Asher will not be made available for adoption until he has recovered.
We the undersigned demand that Tyler Austin Jerdo be held responsible for torturing an innocent puppy and that she receives the maximum punishment allowable by law.
Note: Individuals are presumed innocent until they have been found guilty in a court of law. Animal Victory relies upon the authorities and the court system to determine guilt or innocence.
News:
Animal-Protection-Laws-of-South-Carolina-2020-Animal-Legal-Defense-Fund
Final Update! Animal Victory is pleased to report that Tyler Jerdo has been sentenced to 12 years suspended to 4 years in prison followed by 3 years of probation after pleading guilty to ill-treatment of animals, possession with intent to distribute meth, resisting arrest, and failure to stop for blue lights. Thank you to everyone who helped make this sentence possible!!
Update 4.6.2023: Animal Victory sent cover letter and petition to the judge. 
Update 11/04/2022: Animal Victory spoke with the clerk of the general session, they do not meet again until Nov 20th. She has told us she has not heard anything from this case making it into the Nov. meeting. We will keep you informed as we get more information about the court date.
Update 7/20/2022: Animal Victory spoke with the Solicitor's Office reception and learned that the defendant is still in custody. There has not been another request for bond since the May bond hearing was denied. As of right now, the case is not on the docket for August or will be in the near future.
Update 5/31/2022: Animal Victory learned bond has been denied for Tyler Jerdo and he remains in jail. We have also sent our petition along with 18,331 signatures to Attorney Williams. 
Update 3/29/2022: Animal Victory has learned that the case number is 2022A4410100025 (General Session Court) and there is no court date or prosecutor assigned as of yet.
Prior Signatures 18,760
Prior Signatures 18,760