Union County, SC – A man in Union County, South Carolina, is facing a slew of charges after he used a power drill to screw a puppy's paws into a bathroom doorframe. The man identified by the Union County Sheriff's Office is 22-year-old Tyler Austin Jerdo.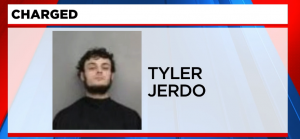 Sheriff Jeff Bailey said that the puppy was barricaded in the bathroom, stating that there were "Barbells, the attic steps were pulled down, a birdbath, several things blocking the actual bathroom door."
And describing the puppy's pitiful condition when the authorities arrived, "He was still alive, but he was weak, wasn't sure how long he'd been there."
Freeing the puppy was no easy task. Deputies were able to unscrew one of the puppy's paws…but the screw on the other paw could not be removed and the paw had to be ripped free. The sheriff described what was holding the puppy to the wood, "Two, four-inch wood screws through his paw." Explaining why the screw could not be taken out, "They couldn't see the screw, so they couldn't remove it. The paw had just come off of it."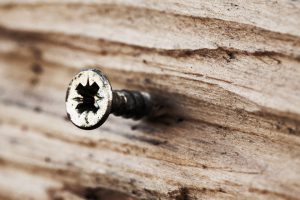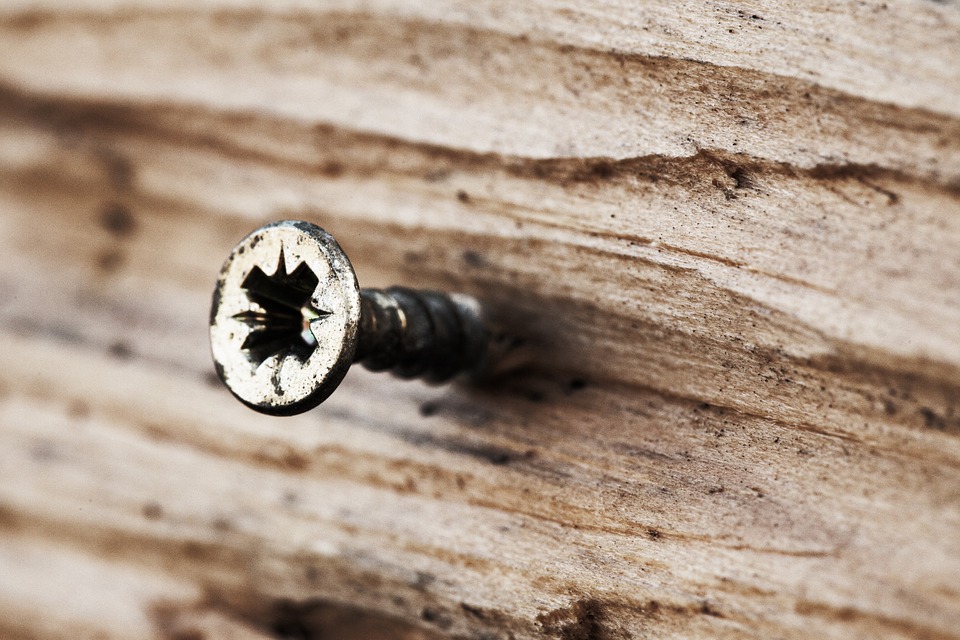 Jerdo resisted arrest – headbutting an officer and escaping at one point from the patrol vehicle. The sheriff said, "He put up a pretty good fight when he got there, but he was under the influence."
Jerdo was booked into the Union County Jail on multiple charges, including ill-treatment of animals, resisting arrest, and possession of methamphetamine with intent to distribute. His bond was denied.
Sheriff Bailey hopes to see Jerdo face repercussions for torturing the puppy, stating:
"An animal is pretty much defenseless. So, they take a stand on that. They'll prosecute him to the fullest I'm sure, he deserves to be."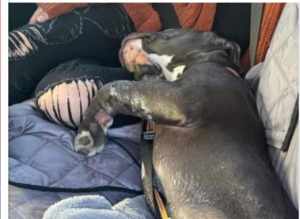 But animal protection laws in South Carolina are not strong and we need your support to show court officials that animals are important, and we CARE about justice! Please add your name to the petition today to help put Jerdo behind bars for the maximum period of time allowed by law – we do not want to see a plea deal that would allow him to walk away from this atrocious act of violence with a mere slap on the wrist.
*The five-month-old puppy, dubbed Asher by the Union County Animal Shelter, is receiving veterinary care at the Triangle Veterinary Clinic. Asher is said to be in "good spirits," and everything possible is being done to save his badly injured leg. Asher will not be made available for adoption until he has recovered.
We the undersigned demand that Tyler Austin Jerdo be held responsible for torturing an innocent puppy and that she receives the maximum punishment allowable by law.
Note: Individuals are presumed innocent until being found guilty in a court of law. Animal Victory relies upon the authorities and the court system to determine guilt or innocence.
News:
Animal-Protection-Laws-of-South-Carolina-2020-Animal-Legal-Defense-Fund (1)
Update 3/29/2022: Animal Victory has learned that the case number is 2022A4410100025 (General Session Court) and there is no court date or prosecutor assigned as of yet.
South Carolina Man Used A Drill To Screw Puppy's Paws Into A Door
18,548
signatures = 93% of goal
18,548
Julie Basaldua
Hope that poor dog gets his Justice.Thats sad
May 24, 2022
18,547
Dana Payton
May 23, 2022
18,546
carol williams
POS do the same to him, then throw him in jail.
May 23, 2022
18,545
Yeniffer Quijano
May 23, 2022
18,544
Edie Shaw
May 22, 2022
18,543
Daniel Avichail
May 22, 2022
18,542
Wayne Hernandez
May 21, 2022
18,541
Michelle Peters
This is so sadistic and disturbing that this human filth should never be in society.
May 21, 2022
18,540
Debra Ryan
May 18, 2022
18,539
Donna Mcilrath
May 18, 2022
18,538
Tina McLellan
May 18, 2022
18,537
Raluca Florea
THIS POS SCUM NEEDS TO BE PUT BEHIND BARS!!
May 18, 2022
18,536
Carmen Garcia
May 18, 2022
18,535
Kelley Rizzo
May 17, 2022
18,534
KONSTANTINOS STAMOS
May 17, 2022
18,533
eugene henry
May 17, 2022
18,532
Melissa Ruppert
May 16, 2022
18,531
Viktorija Venslovaite
May 16, 2022
18,530
Francesca DSacco
May 15, 2022
18,529
Marion Friedl
May 14, 2022
18,528
Phyllis wozniak
May 14, 2022
18,527
Alessia Di Buono
May 14, 2022
18,526
Amanda Cermak
May 14, 2022
18,525
Ulrich Spauschus
May 14, 2022
18,524
Kelly Kalish
May 14, 2022
18,523
Steven Havercamp
Prosecute to the fullest extent of law!
May 14, 2022
18,522
Stacy Myszewski
May 13, 2022
18,521
Carol HARTMAN
this man is dangerous to people and pets! He needs a long sentence for the puppy abuse!
May 13, 2022
18,520
Tirzah Given
May 13, 2022
18,519
Megan Neil
May 13, 2022
---