Florida – An investigation is underway after a manatee was found with the word "Trump" written on its back. According to multiple sources, the manatee was discovered in a Florida river on Sunday and now, the U.S. Fish and Wildlife Service and Florida's Fish and Wildlife Conservation Commission, are investigating.
The manatee was not injured, but it is a crime to harass these gentle "sea cows," and whoever is behind the act needs to be identified and charged!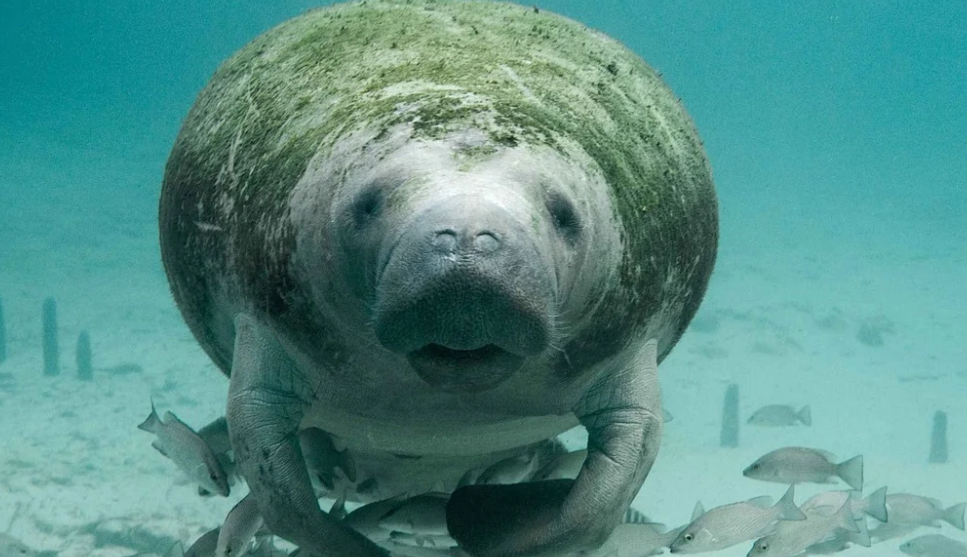 On January 11, the Center for Biological Diversity announced the offering of a $5,000 reward for information leading to the arrest and conviction of the person responsible. The release states:
The Center for Biological Diversity today announced a $5,000 reward for information leading to a conviction in an incident involving a threatened Florida manatee in north Florida's Homosassa River. A statement issued late today by the U.S. Fish and Wildlife Service indicates that someone apparently scratched the word TRUMP into algae on the animal's back.
Jaclyn Lopez, Florida director at the Center, commented on the deranged act, stating:
"Manatees aren't billboards, and people shouldn't be messing with these sensitive and imperiled animals for any reason. However this political graffiti was put on this manatee, it's a crime to interfere with these creatures, which are protected under multiple federal laws."
The purpose of this petition is to raise awareness, and gather signatures to present to officials when/if a person is identified and arrested. These gentle sea creatures must not be harassed! It is disheartening to know that someone targeted a harmless mammal because of a political agenda. Whoever is responsible is facing a federal criminal offense which is punishable by a $50,000 fine and up to one year in prison.
Anyone with information can call the Florida Fish and Wildlife Conservation hotline at (888) 404-3922.
News:
Center for Biological Diversity
* Individuals are presumed innocent until proven guilty in a court of law.