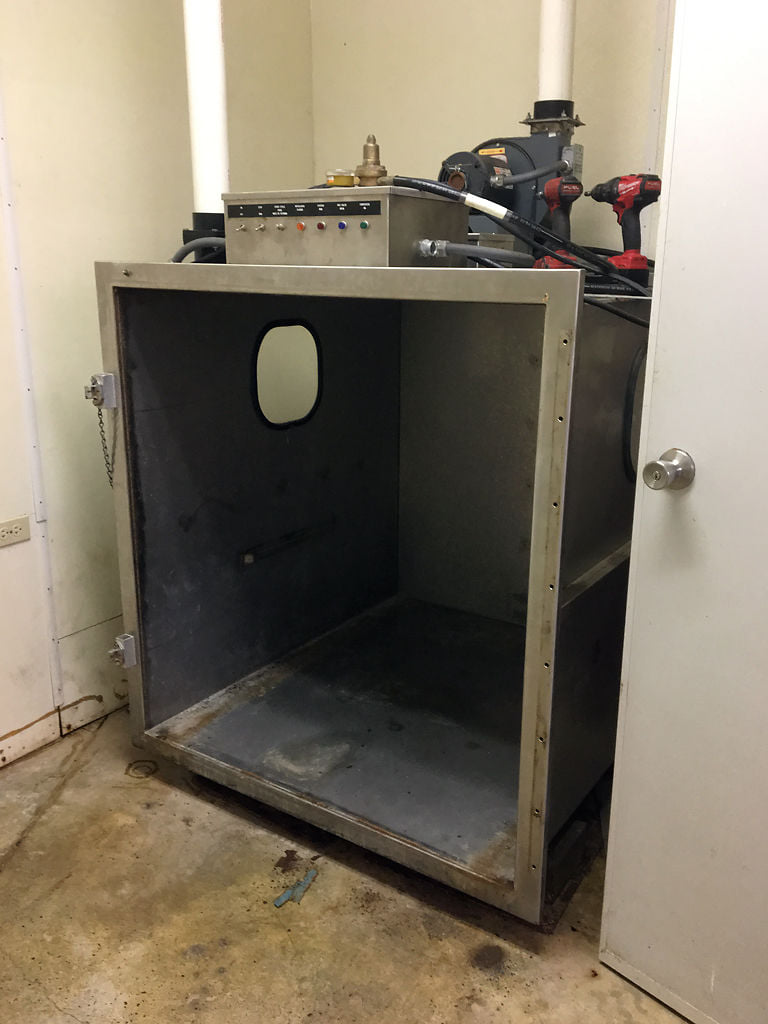 Utah, Wyoming, Ohio, and Missouri – By definition, euthanasia means An easy, tranquil death; death of an easy, painless kind. n. An easy death; a mode of dying to be desired. But this is not what happens to unwanted pets who are crammed into a small chamber to be killed with carbon monoxide. These cats and dogs suffer a slow, agonizing death that can take upwards of 30 minutes.
Please join us as we petition Congress to outlaw gas chamber "euthanasia" in every state. Currently, Utah, Wyoming, Ohio, and Missouri still allow this horrible method of killing to be used. Please sign today to make it illegal in EVERY state!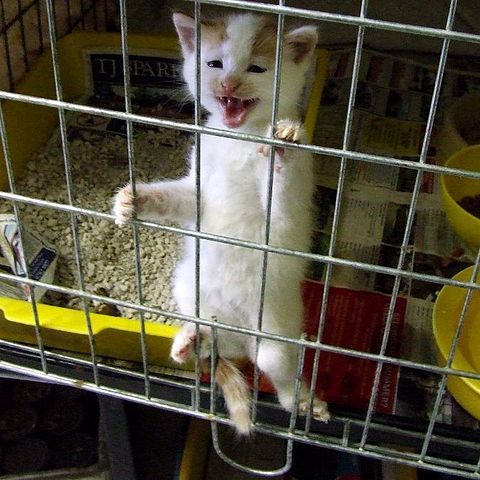 Animal welfare experts agree that gas chambers are inhumane. And these sentient creatures know what lies ahead…an excerpt from a so-called shelter "gas chamber man," reads:
It's now time, to put these animals in the gas chamber. I put my ear plugs in, and when I go to the collect the dogs, the dogs are so excited to see me, that they jump up to kiss me and think they are going to play. I put them in the rolling cage and take them to the gas chamber. They know. They just know. They can smell the death.. They can smell the fear. They start whimpering the second I put them in the box.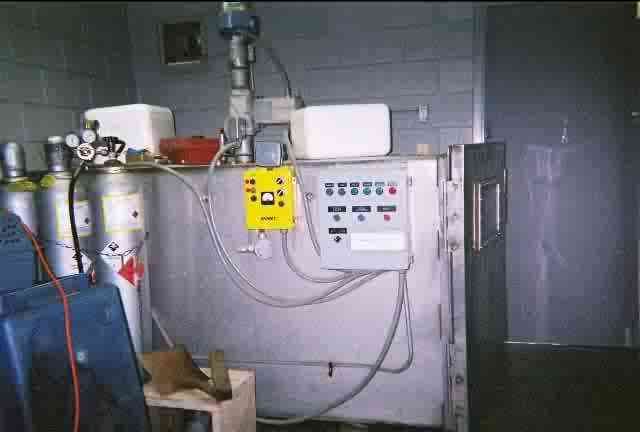 There is no excuse for using these chambers of death and it is high time that every state acknowledges that this method is unnecessary and inhumane. We are petitioning members of Congress to pass a law that will ban this method of "euthanasia" in each and every state of our nation. Unwanted companion animals deserve better than this and we have the power to band together and let our nation's leaders know that this practice must come to an end today.
Please add your name to the petition!
Read the entire letter from the "Gas chamber man" at this link. A word of warning, this is an unbelievably heartbreaking explanation of what happens.
Individuals are presumed innocent until proven guilty in a court of law.
Update February 2022
We are excited to share positive updates with regard to the use of gas chambers for animal "euthanasia" in the United States. Earlier this month, the bill to ban the use of gas chambers in Utah, Senate Bill 69, passed unanimously in the Senate and moved on to the House Committee. The bill has been held up in the House and has not yet passed, but progress is being made.
Erie County Dog Warden in Ohio was the last facility using gas chambers to put down pets; in 2021, the gas chamber was removed.
In Wyoming, the city of Green River decided this month to abolish gas chambers, but there is still one city, Evanston, that has them in use.
We will continue to push for the complete elimination of every gas chamber in the United States. Please add your name to the petition today!
Update 12/21/2021: Animal Victory has sent 21298 signatures along with our petition letters to Wyoming, Utah, and Missouri Members of Congress as well as the governor of each state. Missouri Members of Congress 12.21.21 Wyoming Members of Congress 12.21.21 Utah Members of Congress 12.21.21
PRIOR SIGNATURES : 21289
Animal-Protection-Laws-of-Ohio-2020-Animal-Legal-Defense-Fund (1)
Slow Death Leaves Unwanted Pets Gasping For Air - End Gas Chamber 'Euthanasia' Now!
16,654
signatures = 67% of goal
16,654
Sylvia Laver
Nov 28, 2022
16,653
Uschi Pawlak
Nov 28, 2022
16,652
Peter Herrmann
Verbrecher Selbst darein
Nov 28, 2022
16,651
Tammy Greer
Nov 25, 2022
16,650
Lisel Sipes
What in the name of God is wrong with "people" who would do this shit???
Nov 19, 2022
16,649
Dana Dykes
Nov 19, 2022
16,648
Veronika Andedson
Nov 18, 2022
16,647
Cheri Barry
This makes me sick. Why can't we do more to the people that are bad?
Nov 18, 2022
16,646
Viki Hoover
I find it hard to believe we still use this barbaric way to euthanize animals . Shame on places and the people who use them. You are horrible beings.
Nov 16, 2022
16,645
Ellen Thayer
Nov 16, 2022
16,644
Pamela Kelley
Nov 16, 2022
16,643
Jackie Perrigoue
These are barbaric, cruel and abusive! Would you like to die like this!! Gas chambers were meant to punish murderers! Animals are pure and innocent, they don't deserve death let alone like this!!! BAN THEM EVERYWHERE!!!
Nov 16, 2022
16,642
brigitte deschaintre
Nov 11, 2022
16,641
Denise Carlson
Oct 28, 2022
16,640
Lisa Cairns
Oct 20, 2022
16,639
S. Burgess
Oct 15, 2022
16,638
Shannon Nichols
Oct 07, 2022
16,637
Michele Pierce
Oct 05, 2022
16,636
Symone Bartlett
Sep 29, 2022
16,635
Beatriz Centeno
Sep 29, 2022
16,634
Maria Centeno
Sep 29, 2022
16,633
Shandell Aguila
Sep 21, 2022
16,632
Guisselle Martinez
Sep 17, 2022
16,631
Naomi Chatterley
Sep 15, 2022
16,630
Jennifer Warrow
Sep 12, 2022
16,629
Carmen Verdugo
Sep 11, 2022
16,628
Kelly A Kalish
Sep 10, 2022
16,627
Michelle Krueger
Sep 09, 2022
16,626
Mirlan Bayaman
Sep 07, 2022
16,625
Tina Woods
Sep 03, 2022
PRIOR SIGNATURES : 21289
---