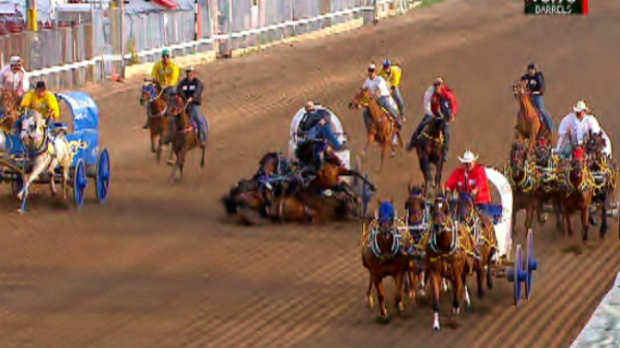 Canada – Six horses died during the 2019 Calgary Stampede chuckwagon races and it is time for these senseless deaths to come to an end. Please sign this petition asking for the Canadian Veterinary Medical Association (CVMA) to condemn this event, and for Calgary Stampede officials to bring this deadly "entertainment" to and end.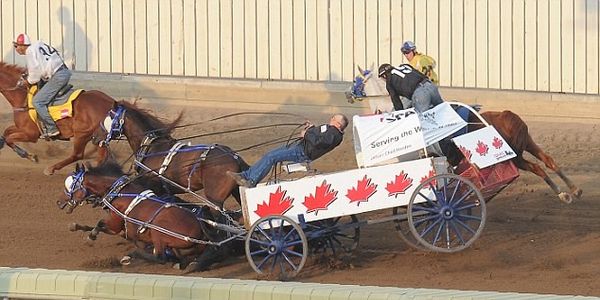 Since 1986, more than 70 horses have died during Calgary Stampede chuckwagon races. In 2019 alone, six horses perished while providing entertainment to stampede festival attendees. On Sunday, three horses had to be euthanized during one race after suffering broken bones and life-ending injuries.
Enough is enough. The deadly track has been dubbed the "a half-mile of hell" by the World Professional Chuckwagon Association. Almost every year, horses die during the chuckwagon racing events. We believe it is time for this sad norm to come to an end.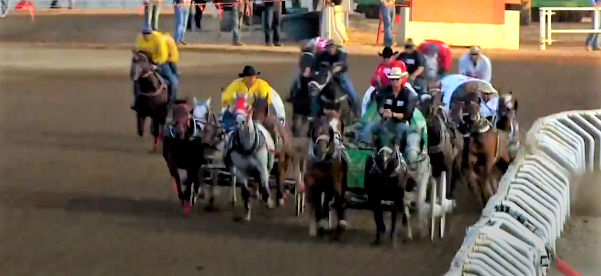 Will you please sign the petition asking for these races to be shut down? The petition will be submitted to officials with the Calgary Stampede, as well as the Canadian Veterinary Medical Association (CVMA).
News coverage of the 2019 chuckwagon race deaths here.
THIS PETITION HAS ENDED 07/30/2019
* Individuals are presumed innocent until proven guilty in a court of law.