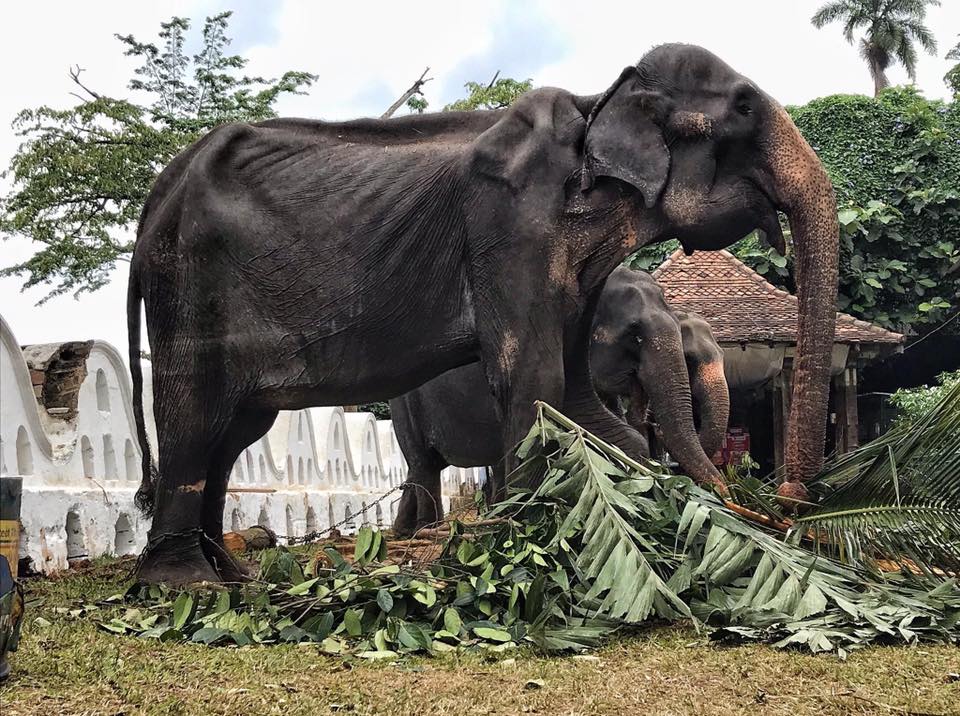 Sri Lanka – Shocking and utterly heartbreaking images of a malnourished, senior elephant were released this week by the Save Elephant Foundation. The images show a 70-year-old female elephant, named Tikiiri, who is forced to work at an annual festival in Sri Lanka. Spectators at the festival are unaware of Tikiiri's pitiful condition because she wears a costume which covers her emaciated body.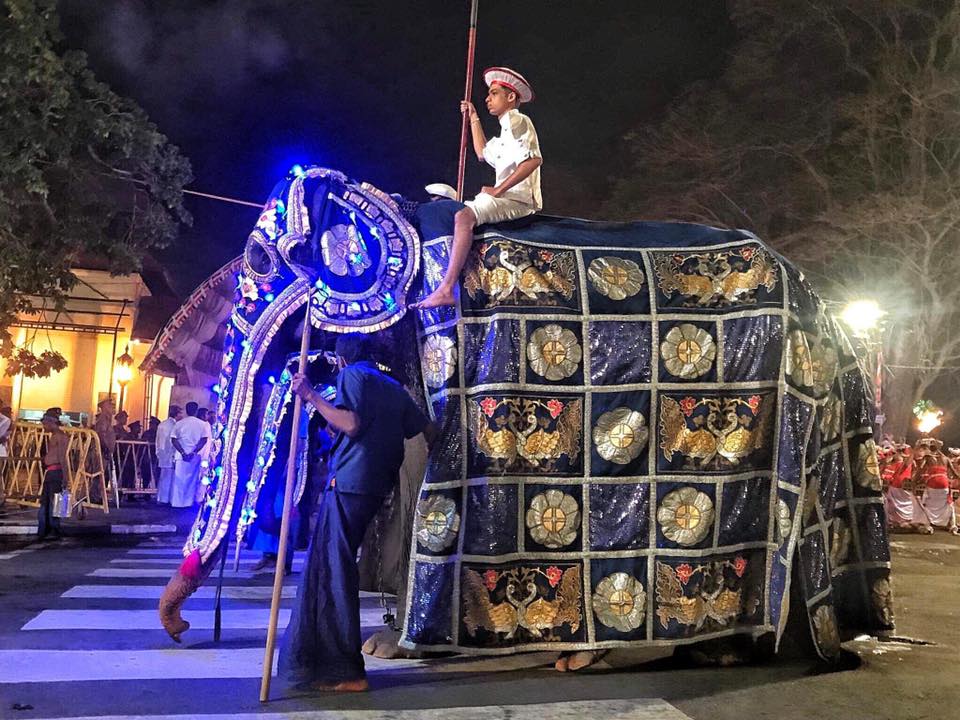 Please join us in asking the Prime Minister of Sri Lanka to stop forcing this underweight and ailing elephant to participate in the Perahera Festival and get her the medical attention that she needs.
THIS PETITION HAS ENDED 09.23.2019
September 24, 2019: A final update – Tikiri's owner has confirmed that she has passed away at the age of 70 years. Rest in peace Tikiri. More at this link to Metro U.K.
Update: 09/23/19
The Millennium Elephant Foundation writes: Tikiri is back home with her owner in Kegalle. Millennium Elephant Foundation (MEF), confirms the owner has been treating Tikiri with Ayurvedic medicines to support for a while since MEF introduced and recommended Ayurvedic doctor to him years back.
Because the elephant is privately owned, nothing can be done without her owner's consent. As reported by The Mirror, Tikiri's owner, Randenige Thilakarathna, assures the public that the elephant is receiving the best care and she is recovering from a stomach issue, telling the news agency, "We have people with her all the time. We would never neglect her. She is being well looked after and loved to make sure her last years are as happy and healthy as can be."
Update: 8/28/19
Your signatures were sent this morning along with the letter outlined below to Prime Minister Ranil Wickremesinghe. A donation has been made by Animal Victory to Save Elephant Org as well. Please continue to share and sign until Tikiiri gets the medical attention she needs.
Update: 09/10/2019
It has been confirmed that Tikiiri has been returned to her owner and she is receiving medical treatment for what is described as an "eating disorder" related to her advanced age. Wildlife conservationist Dr Prithviraj Fernando tells RepublicNext, "The elephant is in the last stage of her life and her condition is critical. Making the animal participate in a pageant under such conditions cannot be justified on any grounds."
Update: 8/16/19:
A new image of Tikiiri appears to show the aging elephant near death. The shocking photos of the 70-year-old elephant have sparked worldwide concern and calls for her to receive urgent medical care. The outcry has reached John Amaratunga, Sri Lanka's Minister of Tourism, who has ordered veterinarians to "immediately" visit Tikiiri, reports The Mirror.
Though Amaratunga seems to be concerned for the elephant's welfare, other government officials claim that the aging elephant is "fine" and that she merely "struggled to get up" after sleeping when the concerning image was taken. Please continue to share this petition and let government officials know that the world is watching!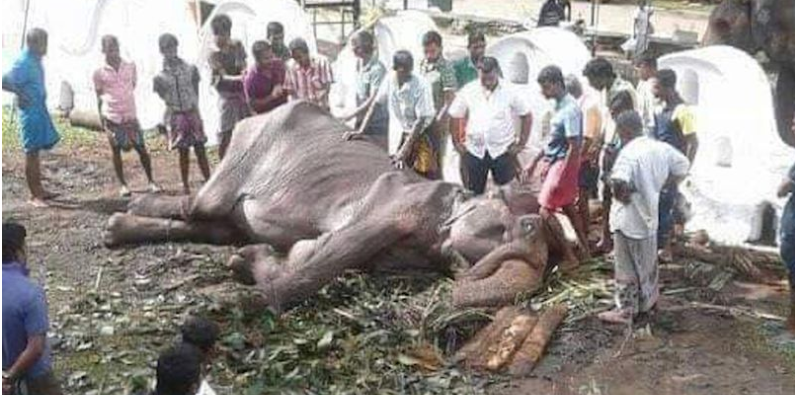 Tikiiri obviously needs medical care – her body is skeletal! The Save Elephant Foundation writes of Tikiiri's suffering:
"She walks many kilometers every night so that people will feel blessed during the ceremony. No one sees her bony body or her weakened condition, because of her costume. No one sees the tears in her eyes, injured by the bright lights that decorate her mask,    no one sees her difficulty to step as her legs are short shackled while she walks."
Not only should Tikiiri be allowed to stop working at the 10-day Perahera Festival, but she should be provided with medical care and a sanctuary to care for her for the remainder of her life. Tikiiri has suffered long enough.
(image via Save Elephant Foundation/Facebook)
Petition will be sent to:
Prime Minister of Sri Lanka (2019)
Ranil Wickremesinghe
Mailing Address
Prime Minister's Office
No: 58, Sir Ernest De Silva Mawatha,
Colombo 07.
Sri Lanka.
Contact Numbers
+94 (112) 575317/18
+94 (112) 370737/38
mail : info@pmoffice.gov.lk
* Individuals are presumed innocent until proven guilty in a court of law.