Weatherford, TX – A former employee of the Weatherford Parker County Animal Shelter is accused of killing an estimated 80 kittens at the facility. The authorities have identified 21-year-old Gabriel Skyler Caswell as the person responsible for the innocent kittens' deaths.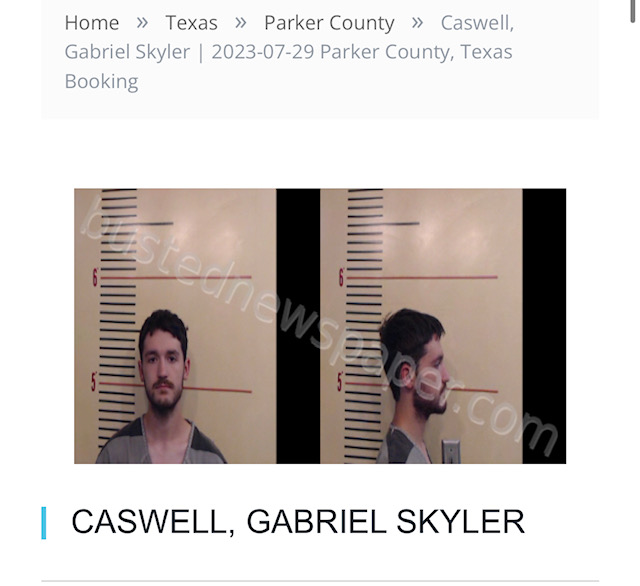 Caswell started working at the shelter facility in February 2023 and he was terminated on July 14. During that span of time, there were 80 "unexplained" kitten deaths.
In June, after noticing an unusual number of kitten deaths, the shelter instigated an internal investigation, including a review of the shelter's surveillance video; the footage was shocking. Weatherford Police Sgt. Tiffany Vanzant commented about what the footage revealed:
"It's something we don't want to have to put out there in detail, but it's just enough for these kittens to have died… so it's graphic in nature. We're all shocked and disgusted by this case."
Caswell was captured on video physically abusing kittens. One instance involved a black kitten who was beaten so severely that the spine was severed.
Footage from a different day captured Caswell beating a different kitten multiple times. A week later he beat the kitten to death – discarding the body in the trash the next day.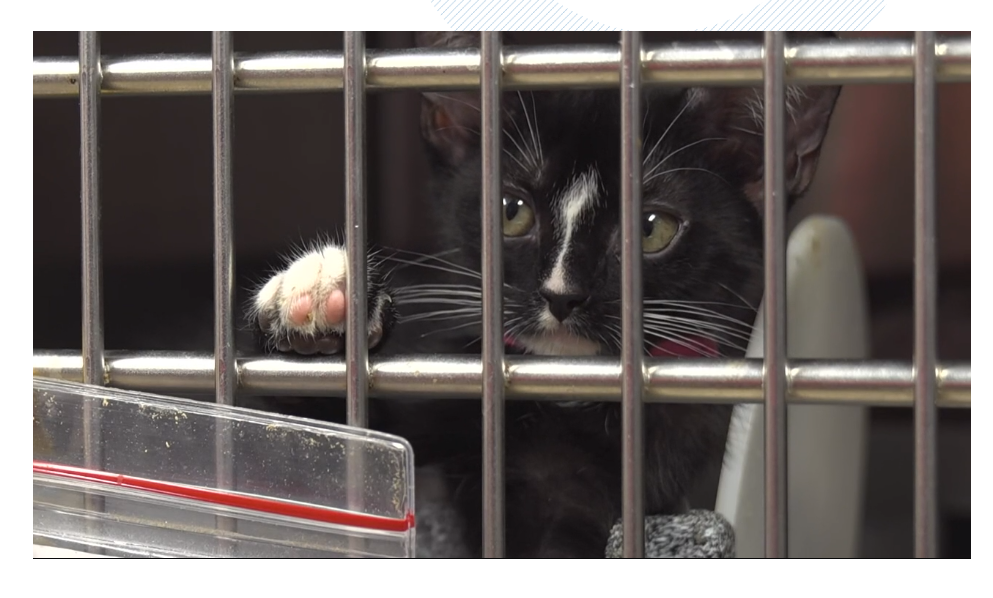 Staff and employees at the shelter are heartsick over the kitten deaths. Dustin Deel, Weatherford Director of Municipal and Community Services, said:
"Our shelter team of staff and volunteers take a lot of pride in the love and care that we provide to the animals that visit our shelter. For something like this to happen is unfathomable."
Gabriel Skyler Caswell was arrested twice in July on animal cruelty warrants. He is currently free on bond. Please add your name to the petition to help us put this man behind bars for as long as possible!
We the undersigned demand that Gabriel Skyler Caswell face the maximum punishment for each and every charge stemming from the kitten deaths at the Weatherford Parker County Animal Shelter between February 2023, and July 2023. It takes a truly sadistic person to intentionally hurt and kill innocent, vulnerable kittens. Caswell must be punished severely enough to prevent him from ever harming another living being and he must never be allowed to work with, or live with, animals in the future.
Individuals are presumed innocent until found guilty in a court of law. Animal Victory relies upon the authorities and the court system to determine guilt or innocence.
News
MEDIA RELEASE – City of Weatherford Animal Shelter_202308102043291677
Update 9/6/2023: Gabriel Carswell posted bond – bond was set at $25,000 on one charge, and $10,000 on the second charge. Investigation Record number: I230001794.
Sadistic Animal Shelter Employee Killed Dozens Of Innocent Kittens At Facility
19,590
signatures = 98% of goal
19,590
Casey Valentine
Oct 03, 2023
19,589
Tammy Downey
Oct 03, 2023
19,588
Maria Zoltek
Oct 03, 2023
19,587
Elizabeth Dorsett
Sign of a future serial killer. Get him off the streets forever. Clearly he has no soul.
Oct 03, 2023
19,586
Stephanie Schultz
Oct 03, 2023
19,585
Christine Rigney
Oct 03, 2023
19,584
Lew Heifner
Oct 03, 2023
19,583
Katherine Grechen
Oct 03, 2023
19,582
Hill Donna
Evil person
Oct 02, 2023
19,581
Don Hughes
If it was up to me, he would cease to exist.
Oct 02, 2023
19,580
Maria Centeno
Oct 02, 2023
19,579
Karen Sadler
No mercy. Give him the same mercy he showed to helpless defenseless kittens …. NONE. He does not deserve ANY LENIENCY.
Oct 01, 2023
19,578
Laura Etter
Oct 01, 2023
19,577
CHRISTINE FEDON
Sep 30, 2023
19,576
Rosa Cabrerizo
Sep 30, 2023
19,575
Adam Debicki
Sep 30, 2023
19,574
Sherrie Darce
Sep 30, 2023
19,573
Carmen Bennington-Williams
Sep 29, 2023
19,572
Diane Hall
Sep 29, 2023
19,571
Brad Stanfield
Sep 29, 2023
19,570
Periel Stanfield
Gabriel Caswell is a sadistic monster. He need to be put away forever from civilized society. Death would be preferable but, unfortunately, that is not how the law works in the US. That is a shame because that is what this monster deserves. No mercy for the merciless.
Sep 29, 2023
19,569
Rina Eichhof
Sep 29, 2023
19,568
Brittney Coleman
We need surveillance cameras in shelters. This is sickening this individual pretended to care about animals just for easy access to torture and murder them. LOCK THIS MONSTER UP FOR LIFE
Sep 29, 2023
19,567
Tupu Seppänen
Sep 29, 2023
19,566
Regena Srackangast
Sep 29, 2023
19,565
Anonymous
Sep 29, 2023
19,564
Tor-Arne Bundesen
Sep 28, 2023
19,563
Mary Banaszak
Sep 28, 2023
19,562
Anonymous
Sep 28, 2023
19,561
Adrienne Driscoll
Sep 28, 2023
---