Sign: Punish Man Who Bludgeoned German Shepherd Pup To Death With A Bat 27,496 PEOPLE SIGNED THIS PETITION
Published: February 19, 2020 at 10:52 AM Author:
PENNY EIMS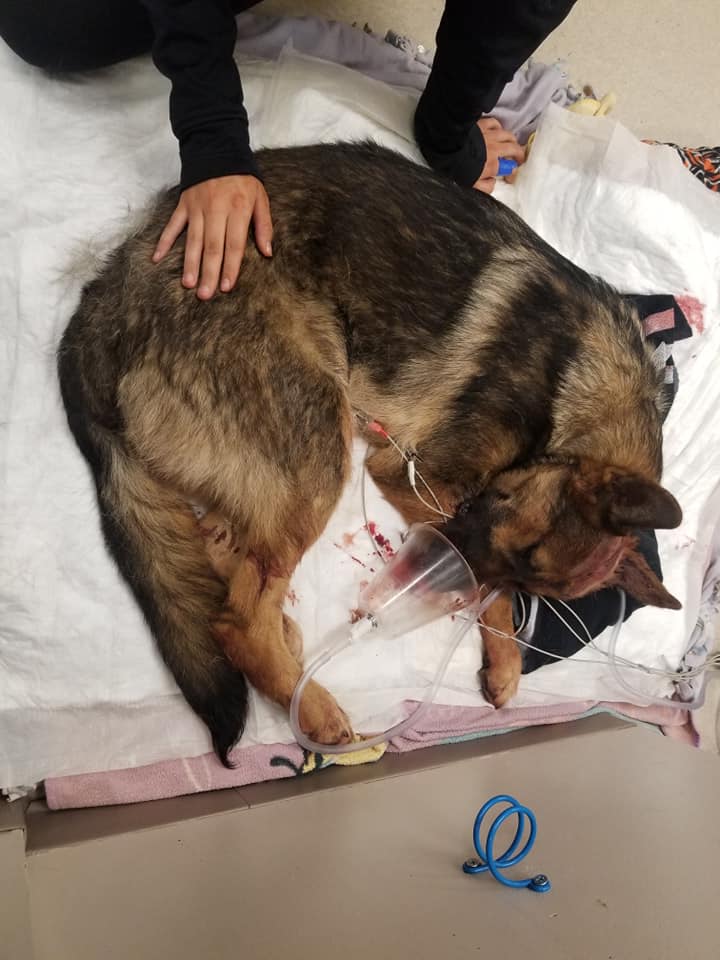 Butler County, Ohio – A man in Butler County, Ohio, has been charged with animal cruelty for bludgeoning a young German shepherd with a baseball bat. The year old shepherd's skull was so badly fractured that he had to be humanely euthanized. While we commend the Butler County Sheriff's Office for charging Charles Miller – we feel that the misdemeanor charge he is facing is not appropriate given the particularly cruel nature of this crime.
THIS PETITION HAS ENDED
We will continue the fight to change the Animal Cruelty laws in Ohio. Additional Petition coming soon.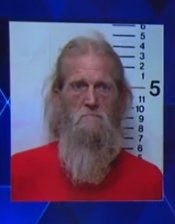 The young shepherd, Ruger, was beaten so viciously that his skull sustained numerous fractures. Butler County Sheriff Jones states, "I don't know how a person could beat a dog with a baseball bat and think it's okay, this is intolerable."
Despite the acknowledgment that this is an "intolerable" crime, Charles Miller faces nothing more than a misdemeanor charge. Please join us in asking Butler County, Ohio Prosecutor Michael T. Gmoser to take this incident seriously and charge Miller with felony animal cruelty.
You can read more about Ruger's death at this link to the Pet Rescue Report.
Update 9/27/19: We are devastated to report that the Grand Jury has decided not to indict Charles Miller for Ruger's death! Miller will not face charges because of the state's existing law which allows individuals to protect their livestock and poultry.
Butler County Prosecutor Mike Gmoser told WHIO News:
"Under the law, that cruel intent or cruel purpose is irrelevant.The degree of force is not something that can be measured to determine whether or not there is criminal conduct. I know for the general population and owners and lovers of dogs this is not a very friendly law for their interest but it is the law."
We are still going to petition the Ohio House of Representatives to change the current animal abuse state law to a felony for first time animal abusers so that judges will not be restricted from giving maximum punishment to first time animal abusers.
Update 9/26/19: 
Regarding Charles Miller from Ohio who bludgeoned the German shepherd puppy to death.Originally, Miller was charged with a misdemeanor, then Butler County Sheriff Richard Jones increased the charge to a fifth-degree felony. As of August 23, his case has been assigned to a grand jury-date to follow.
WE ARE PETITIONING for the maximum prison time for Charles Miller. Felony animal abusers rarely see prison time in Ohio because judges are restricted by the law. Ohio has felony penalties available for animal cruelty however, whether cruelty is punishable as a misdemeanor or felony can depend upon several factors such as the nature of the offense and whether it was the perpetrator's first or subsequent offense. For example, if someone abuses an animal, and they don't have a previous conviction, then by state law, their animal abuse is not considered a violent offense. Therefore, in Ohio, most animal abusers get probation and possibly a light prison term.Two prosecuting attorneys in Butler County and Warren County said harming and killing of animals often leads to violence against humans later in life, so prosecution is a must.
We are also petitioning to change the law and we have presented 26,130 signatures to the Ohio House of Representatives in support of changing the current animal abuse state law to a felony for first time animal abusers so that judges are not restricted to impose the maximum punishment for first time animal abusers.
Update 8/12/19:
Charles Miller was arrested last Wednesday after his charge was upgraded from a misdemeanor to a felony. Miller has pleaded not guilty, and he has since been released from jail after posting $10,000 bond. Miller's preliminary hearing is August 23. Please continue to support this petition as we will continue to send signatures to the prosecutor and request for Miller to be charged to the fullest extent of the law.
Update 8/10/19:
Your voices are being heard! The prosecutor has held an emergency meeting about this cruelty case and the charges against Charles Miller have been upgraded to a 5th-Degree felony! Please continue to sign the petition as we ask for Miller to be sentenced to the fullest extent of the law, and pay restitution to Ruger's family.
* Individuals are presumed innocent until proven guilty in a court of law.
Prior Signatures 27,496