In August, an estimated 90 dogs were found living in squalor on property in Holmes County, Florida. The sheriff's office arrested 55-year-old Ferrell D. Godfrey and 60-year-old Marianne L. Godfrey at 1478 Peak Road – Marianne Godfrey is a repeat offender!
In 2011, Marianne Godfrey was arrested after more than 200 animals were discovered in Gordon, Alabama. The animals were part of Dirty Sally's Pet Pals, which claimed to be a non-profit agency operating to help animals get adopted. Godfrey's 2011 charge was just a misdemeanor – and here she is again in 2019, arrested for animal cruelty after dozens of dogs were found living in squalor.
The Holmes County Sheriff's Office stated that dogs were found chained to trees or crammed into an outside pen without access to food or water. Many of the dogs were malnourished and/or seriously injured and plagued with injuries and untreated wounds. The dogs in the Godfreys' "care" were suffering and this couple must pay for their crime.
Join us in asking Holmes County officials to provide a strong enough sentence that the Godfreys will cease their deplorable behavior.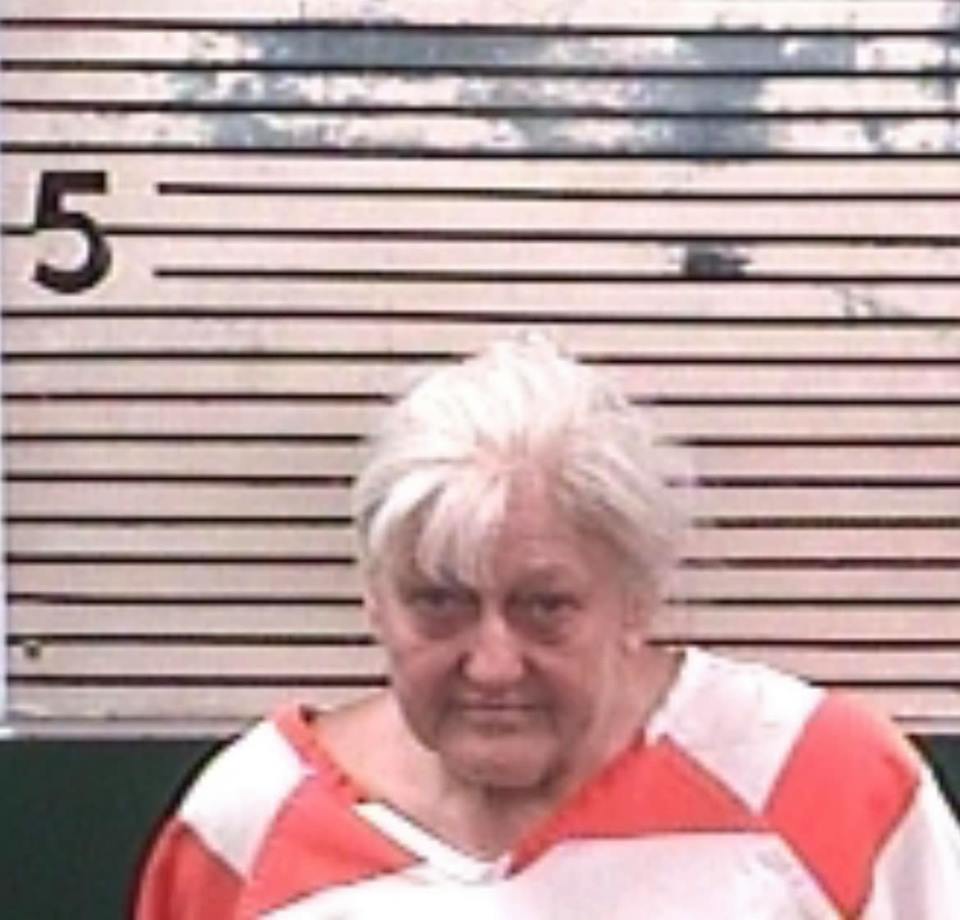 Please sign the petition – let officials know that this behavior is NOT okay.
Update 05/18/2020: Read Our Letter Here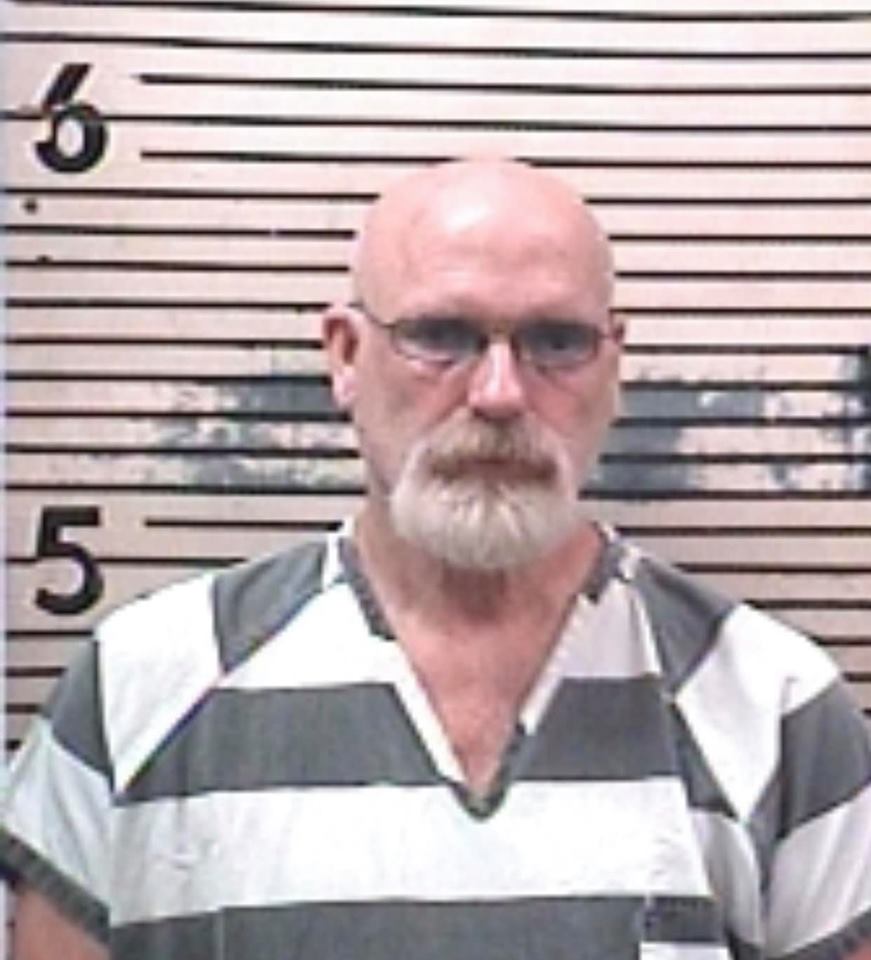 Update 6/28/2021: Animal Victory has learned that the next trial date is scheduled for August 18, 2021.
Update 5/14/2021: Both defendants have been sent a notice to appear and are scheduled for June 16, 2021.
Update 3/5/2021: Animal Victory has been informed that the felony pretrial was moved to April 21, 2021.
Update 1/26/2021: Both defendants, Marianne L and Ferrell D Godfrey, go back to court on Feb. 17, 2021. Main courtroom C, with Judge Timothy Registar;  their Attorney is David Thomas, and the cases will be heard at 1300 &1500 hours. Felony Pretrial
Update 12/4/2020: They now have a defense attorney, and pre-trial is set for Jan. 20 for both Marianne and Ferrell Godfrey.
Update 10/20/2020: Read our letter to Prosecutor Brandon Young here
Update 10/12/2020:  Ferrell D. Godfrey and Marianne L. Godfrey are facing 97 counts each of cruelty to animals/ cause cruel death pain and suffering to animals. Because of Covid-19, court has been continued until October 21, 2020. Please continue to sign and share the petition. We need as many signatures as possible!
Update 05/18/2020: Read Our Letter Here
* Individuals are presumed innocent until proven guilty in a court of law.
PRIOR SIGNATURES : 15790
Sign: Punish Couple Who Neglected Estimated 90 Dogs - Woman Is A Repeat Offender!
46
signatures = 0% of goal
46
Ivan Fuentes
Sep 21, 2021
45
H Lepage
Put those arseholes behind bars
Sep 21, 2021
44
Damiano Giustina
Sep 18, 2021
43
Kit Dugan
Sep 18, 2021
42
Jaqueline Dillman
Sep 18, 2021
41
Teri Paszotta
We need tougher laws, more judges with balls to hand down stiffer sentences & justice to those affected by sick abusers of animals in our communities. It's going on in your city and those that prey on the most vulnerable are WEAK COWARDS & THE LOWEST, POOREST EXCUSE OF BEINGS WALKING THIS EARTH!
Sep 17, 2021
40
sherry mainquist
people who allow this are not innocent by any means!!!
Sep 15, 2021
39
Ann Freeman
Sep 15, 2021
38
astrid suchanek
Sep 13, 2021
37
Richard Scarsbrook
Sep 12, 2021
36
Kennedy Roop
Sep 12, 2021
35
Ulrich Spauschus
Sep 12, 2021
34
Sophie Emlek
Sep 09, 2021
33
Stefanie E.
Sep 09, 2021
32
Dodie Harrison
Sep 08, 2021
31
Sherry Eisenhuth
Sep 08, 2021
30
TAMI BRODY
Sep 08, 2021
29
Lynn Silva
Sep 08, 2021
28
Ilana Karapetyan
Sep 08, 2021
27
Jan Anderson
Sep 08, 2021
26
Melissa Curtis
Sep 07, 2021
25
Damiano Giustina
Sep 07, 2021
24
Kelly Lagace
Sep 03, 2021
23
H Lepage
Leave those two idiots rot behind bars!
Sep 03, 2021
22
Sheri Prillwitz
Sep 02, 2021
20
Allen Winslow
Aug 29, 2021
19
Cecilia Lalinde
Aug 29, 2021
18
Sherria Womboldt
Aug 29, 2021
17
lara balser
Aug 29, 2021
"Please sign the petition - let officials know that this behavior is NOT okay."
PRIOR SIGNATURES : 15790
---