Sign: Police Officer Fatally Shot Young Retriever In Front Of Her Horrified Family
Published: July 10, 2023 at 06:00 PM Author:
PENNY EIMS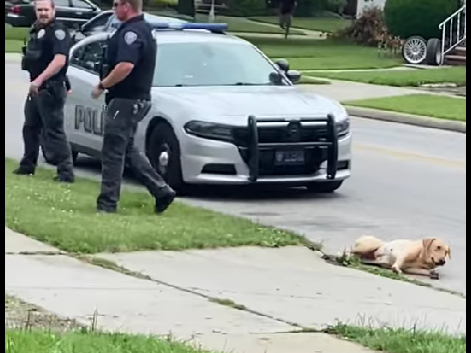 Lorain, OH – On July 2, a young Labrador retriever mix named Dixie was fatally shot by a Lorain Police Officer; the shooting happened in front of her horrified family. According to reports, the Kerns family dogs were running loose after getting spooked by fireworks.
When a police officer showed up, the family assumed that he was there to help them contain their dogs – but that did not happen. Instead, Dixie was repeatedly shot and killed in front of her shocked family, and their neighbors.
The man responsible for Dixie's death is Officer Elliot Palmer; witnesses claim that Palmer called the dog over to him before drawing his weapon and firing multiple times at Dixie.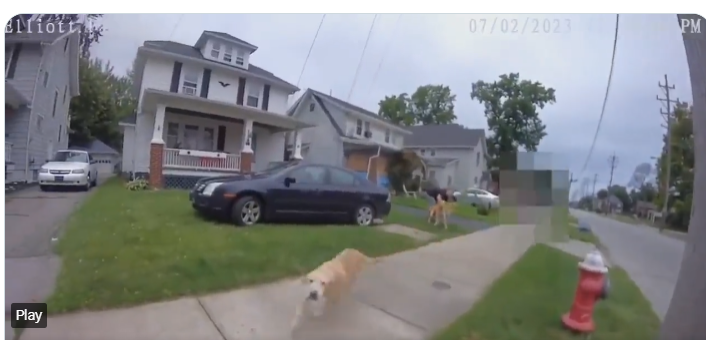 Mellenie Kerns, Dixie's owner, wants to see the officer who took Dixie's life punished, and removed from his position. Kerns told KGET News:
"I want his weapon removed, I want his K9 removed. He is not safe around animals or children."
Body cam video footage shows Dixie running in the officer's direction and captures the shots fired as she runs away.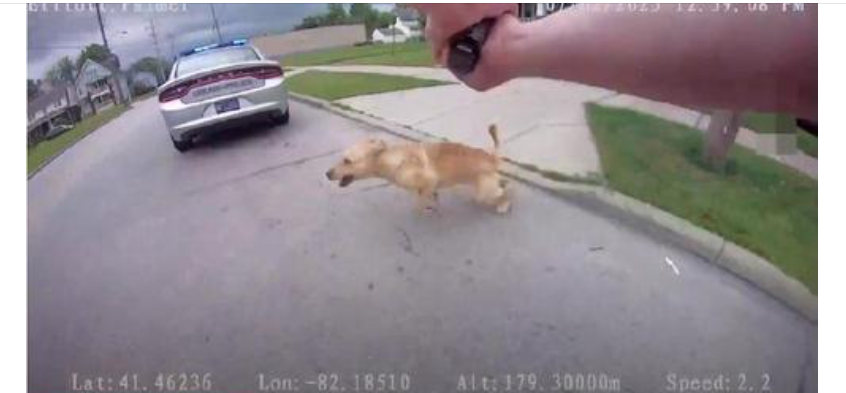 Warning: The Video Is Difficult To Watch
Dixie did not die immediately – she was injured and Officer Palmer fired several more times until she drew her final breath.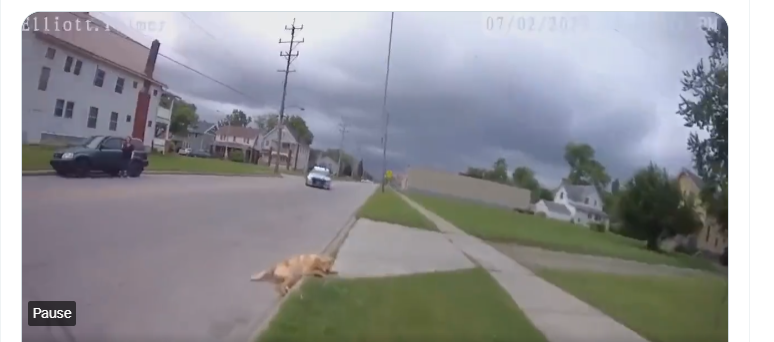 Mellanie's mother, Tammie, said that the officer was told by neighbors that the dogs were harmless. She told KGET, "He should've listened to the neighbors. They said, 'They're harmless, don't shoot."
The police department is investigating the matter and Officer Palmer is on administrative leave. If you are appalled by this seemingly senseless shooting, please add your name to the petition as Animal Victory fights for justice on this dog's behalf.
Video on Facebook at this link.
We the undersigned demand that Officer Palmer is held responsible for repeatedly shooting Dixie. It is reprehensible that this police officer did not attempt to help secure the Kerns' family dogs – choosing instead to kill one. We, and our supporters, want to see this officer removed from the police force and charged for senselessly killing Dixie.
Individuals are presumed innocent until found guilty in a court of law. Animal Victory relies upon the authorities and the court system to determine guilt or innocence.
News
Update 7.19.2023: Animal Victory sent cover letter and petition to city council.
Prior signatures: 17,286
Prior Signatures 17,203