Sign: Pentagon Official Charged In Dogfighting Operation – Jumper Cables Were Used To Kill Losing Dogs
Published: October 06, 2023 at 02:51 AM Author:
PENNY EIMS
Maryland – Frederick Moorefield, Jr., a Deputy Chief Information Officer for Command, Control, and Communications (C3) within the Office of the Secretary of Defense is tied to a dog fighting operation that has been running for years. According to the Department of Justice, Moorefield and his accomplice, Mario Damon Flythe, 49, are facing charges for facilitating a dog fighting ring.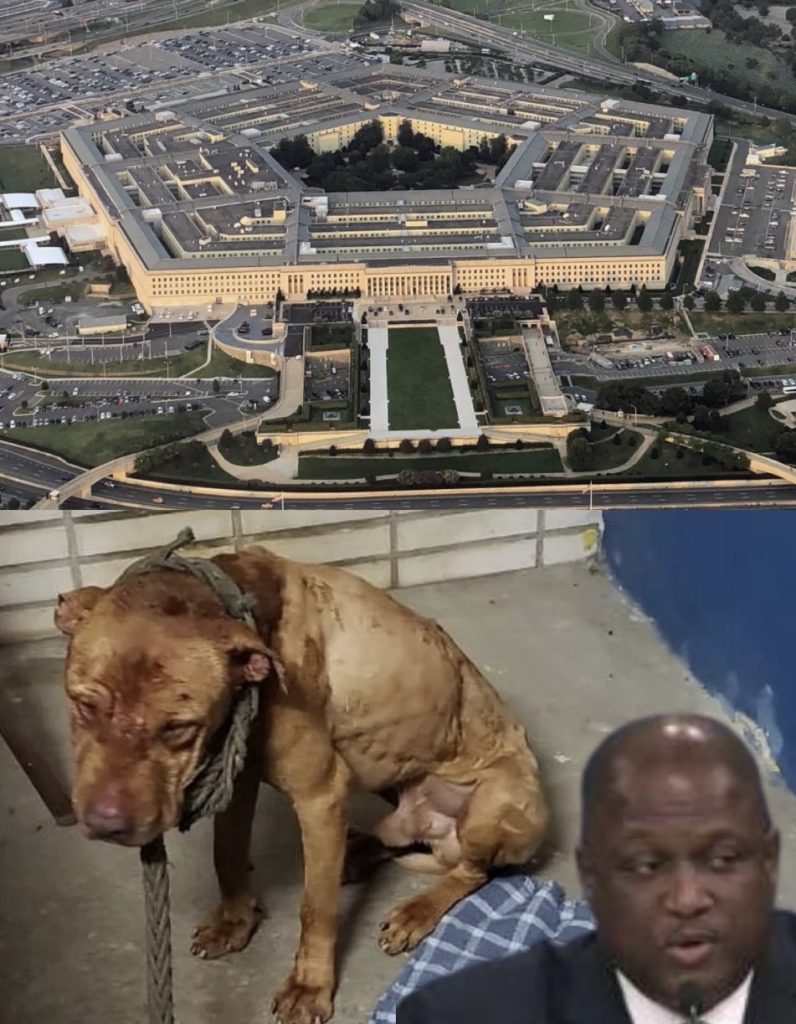 Officials have stated that Moorefield has been involved in illegal dog fighting activities since 2009. The sordid operation is eerily reminiscent of the Michael Vick dog fighting operation…with dogs being trained to kill, thrown into fighting pits to rip each other apart, and paying with their lives for losing.
Officials said:
"Law enforcement also recovered veterinary steroids, training schedules, a carpet that appeared to be stained with blood, and a weighted dog vest with a patch reading "Geehad Kennels." In addition, law enforcement officers seized a device consisting of an electrical plug and jumper cables, which the affidavit alleges is consistent with devices used to execute dogs that lose dogfights."
According to the affidavit filed in support of the complaint, Moorefield and Flythe used an encrypted messaging application to communicate with individuals throughout the United States to discuss dogfighting. Moorefield used the name "Geehad Kennels" and Flythe used the name "Razor Sharp Kennels" to identify their respective dogfighting operations.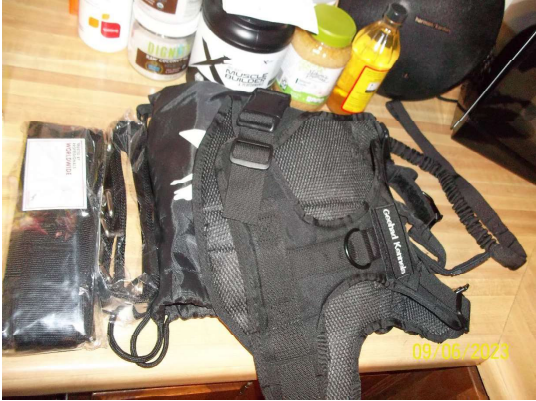 For example, as detailed in the affidavit, Moorefield, Flythe and their associates used the encrypted messaging application to discuss how to train dogs for illegal dogfighting, exchanged videos about dogfighting, and arranged and coordinated dogfights. Moorefield and Flythe also discussed betting on dogfighting, discussed dogs that died as a result of dogfighting, and circulated media reports about dogfighters who had been caught by law enforcement.
Law enforcement officers executed search warrants at Moorefield and Flythe's residences on Sept. 6. The federal government "recovered and seized" twelve dogs and paraphernalia consistent with dog fighting operations.
Dog fighting is abhorrent. If you are appalled by the knowledge of a Pentagon official's involvement in this reprehensible activity, please add your name to the petition today!
We the undersigned demand that Frederick Moorefield and his accomplice, Mario Damon Flythe, be held accountable for their disgraceful participation in illegal dog-fighting activities. This petition acts as our collective endorsement for the maximum penalty allowed by law. 
Individuals are presumed innocent until found guilty in a court of law. Animal Victory relies upon the authorities and the court system to determine guilt or innocence.
News
Update 11/28/2023: A pretrial conference will be held on April 22, 2024, at 4:00 p.m., in Chambers 5D. The trial will be held on April 29, 2024, at 101 West Lombard Street, Baltimore MD, with Judge Richard Bennett presiding.
Update 10.27.2023: Frederick Douglass Moorefield and Mario Damon Flythe were indicted by a Grand Jury on October 3, 2023. They received a 10-count felony indictment. Their next arraignment and initial appearance was on Friday, October 6, 2023, when they pled not guilty to all charges. Neither of the abusers were detained nor were they bonded. All of the dogs were seized and are now with a contractor who works with the Department of Justice in such cases to rehabilitate the dogs.
Case No. 1:23-cr-00354-RDB. Please see the Moorefield-FlytheIndictment (Filed)
Assistant U.S. attorneys Alexander Levin and Darryl Tarver are prosecuting the case.
Prior signatures: 23,193