Sign: Man Strangled And Slashed Throat Of Newly Adopted Dog
Published: November 03, 2023 at 12:53 AM Author:
PENNY EIMS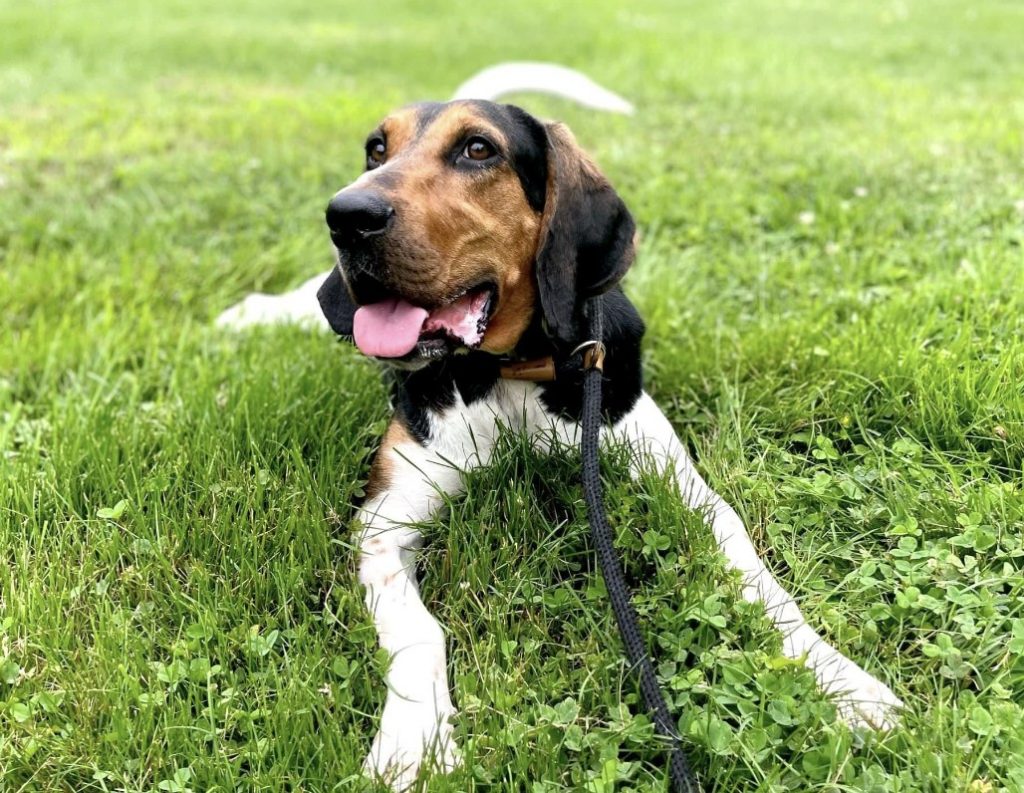 Brookhaven, PA – On August 26, a handsome dog named Denali was adopted from the Providence Animal Center where he was a favorite among staff. But Denali's happily-ever-after did not happen because his new owner brutally killed him in October.
Denali's owner, 62-year-old David A. Saxton was charged with cruelty to animals and aggravated cruelty to animals involving torture on October 20. The man admitted to hitting his dog over the head, using a leash to strangle him, and then slashing his neck before bagging up his body in a trash bag and burying him in the yard.

Backstory
The Providence Animal Center's Officer, Jason Bell, is leading the investigation. According to Bell's criminal complaint, Denali's new family encountered "behavior problems" in early October and reached out to the shelter because they wanted to return him. The family alleged that there was "aggressive behavior," and "a bite." They originally wanted to surrender him to the shelter on October 20, but moved the date up to October 10.
The shelter contacted the family on October 9 to gather information and learned that they were attempting to have Denali euthanized at a veterinary hospital, but two different veterinarians had already declined to do it.
Shelter officials went to the family's home to conduct a welfare check, but nobody answered. The next day, when Denali was supposed to be surrendered, the shelter received a text stating that they would not be bringing him in.
The shelter received information from "concerned" people who stated that David's daughter had texted friends that her dad "took matters into his own hands and took care of it." Once again, humane officers went to the residence – this time, they noticed a shovel "that appeared to be recently used to dig soil."
A notice of investigation was left at the residence and days later, Saxton went to the Brookhaven Police Department to turn himself in. The following excerpt is his account of how Denali was killed:
He was sitting on the living room couch taking his work boots off when Denali started barking and lunged at him. Saxton pushed the dog backwards and Denali came back and started to nip at Saxton's ear area but did not bite.
Saxton then stood up and grabbed a dog leash that was on the end table near the couch and wrapped it around Denali's neck in an attempt to strangle Denali with the intent to kill him.
Denali fell to the floor after the struggle and Saxton thought he was dead, however Denali was gasping for air and Saxton saw his chest rising and falling.
Saxton then went into the kitchen and retrieved a large knife and returned to Denali, who was still on the floor.
Saxton used the knife to lacerate the dog's throat.
Saxton also said that he smashed a candle holder over Denali's head hard enough to break it.
Brookhaven Police Chief Michael Vice calls the case horrific, stating:
"I don't know that the criminal complaint does it justice to describe how bad it actually was."
On the day that Saxton was charged, the animal shelter released a public statement about the beloved dog.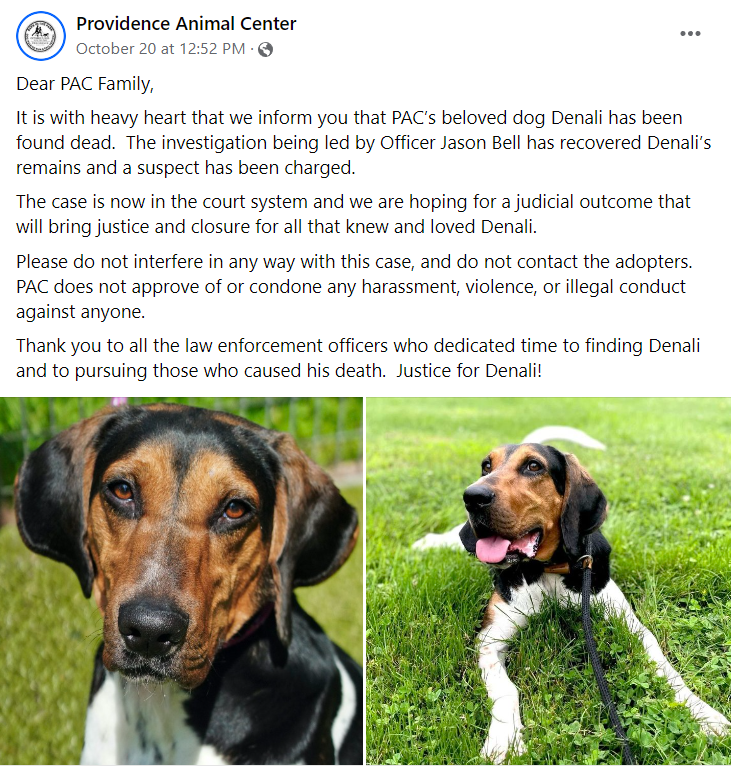 David Saxton is scheduled for a Nov. 9 preliminary hearing.
Of note
The family claimed that Denali bit their daughter, but they did not seek medical treatment.
Justice for Denali
Please add your name to the petition to help us get justice for Denali. He did not deserve this brutal death and David Saxton must be held accountable.
We the undersigned demand that David Saxton be held accountable for Denali's death. This dog was cruelly and brutally killed! We want this man to receive the maximum punishment allowable by law for the charges stemming from this deadly incident. If people who commit animal cruelty crimes are not punished, they are likely to re-offend.  This petition acts as our collective endorsement for the maximum penalty allowed by law. 
Individuals are presumed innocent until found guilty in a court of law. Animal Victory relies upon the authorities and the court system to determine guilt or innocence.
News
Update 11/20/2023: Animal Victory left a voicemail with the Pennsylvania Department of Agriculture for Officer Jason Bell who is allegedly investigating this case, and asked for a call back on case status. Officer Bell is reported to be employed with the Delaware County ASPCA as a Humane Officer.