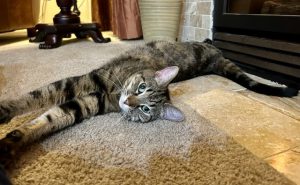 Representative image only.
Asbury Park, NJ – A New Jersey teen is accused of something so abhorrent that it is difficult to comprehend. According to Monmouth County Prosecutor Raymond S. Santiago, 18-year-old Bani J. Mezquititla "performed sexual acts" on his cat, torturing the innocent feline to death.
The prosecutor has said that Mezquititla, "restrained and tortured the cat, resulting in its death."
The sickening crime was discovered after a concerned citizen took the cat's body to the Asbury Park Police Department; the investigation led the authorities to Mezquititla.
While we do not have the specific details of this despicable crime, we know that the authorities had enough evidence to arrest and charge Mezquititla; he was booked into the Monmouth County Correctional Institution (MCCI) pending a detention hearing.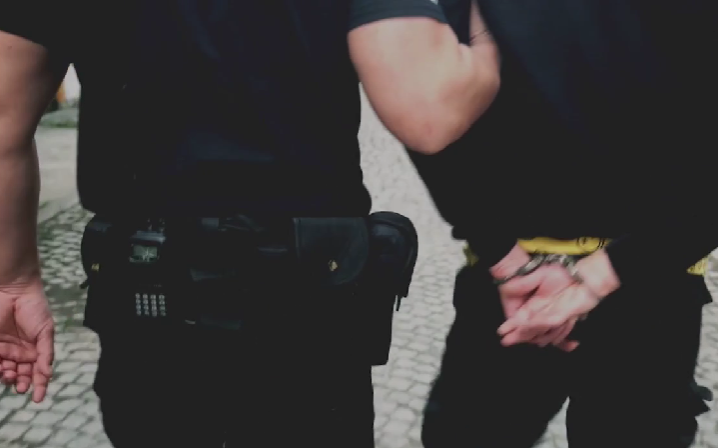 He is charged with animal cruelty by tormenting, torturing, or unnecessarily or cruelly abusing a living animal resulting in its death, and animal cruelty by using or causing or procuring the use of an animal or creature in any kind of sexual manner. If convicted, Mezquititla faces up to five years in state prison.
If you are appalled by this twisted crime, please add your name to the petition and help us ensure that this young man is put away for the maximum amount of time allowed by law.
bestiality (noun)
bes·​ti·​al·​i·​ty ˌbes-chē-ˈa-lə-tē ˌbesh-, ˌbēs-, ˌbēsh-
plural bestialities
sexual relations between a human being and a lower animal
According to the Journal of the American Academy of Psychiatry and the Law, "bestiality has been linked to animal cruelty, interpersonal violence, and sexual homicide."
We the undersigned demand that Bani J. Mezquititla is held responsible for sexually assaulting a cat, causing injuries so severe that his pet died. We are petitioning for Mezquititla to receive the maximum punishment allowable by law for the charges stemming from his deviant behavior. At sentencing, we also hope to see Mezquititla prohibited from owning or residing with animals in the future. 
Individuals are presumed innocent until found guilty in a court of law. Animal Victory relies upon the authorities and the court system to determine guilt or innocence.
News
24,694
Deborah A Cooper
Mar 26, 2023
24,693
Desiree Medellin
This person is an animal that needs to be kept away from animals and children. There are no words or actions that can justify this behavior. He needs to be punished to the fullest extent of the law.
Mar 26, 2023
24,692
Carole Hiering
Mar 26, 2023
24,691
Lily May
Mar 26, 2023
24,690
Ilona Id
Mar 26, 2023
24,689
Suzanne Grafious
Mar 26, 2023
24,688
Donna Rice
This "kid" should NEVER see the light of day AGAIN! He's sick & will do it again. Let him go to jail to find out how it feels to be raped!
Mar 26, 2023
24,687
S Middleton
Mar 26, 2023
24,686
Jennifer Gago
Mar 26, 2023
24,685
Bat Vss
Kill that walking Demon
Mar 26, 2023
24,684
Ingrid Farina
Mar 26, 2023
24,683
Tamara Cloninger
Sociopath
Mar 26, 2023
24,682
Debra Fehnel
Mar 26, 2023
24,681
peter macqueen
commit to psycho hospital or jail or both!!!
Mar 26, 2023
24,680
Randi Ryder
If he gets less than 70 years that is criminal. That animal suffered horribly and nothing and no one deserves to be raped bye an evil perverse monster. He will be out in two years and doing it to every animal and kid they can find and the courts won't care. Anyone who rapes humans or animals or not can never be fixed and deserves the death penalty.
Mar 26, 2023
24,679
Tracey Salgado
Mar 26, 2023
24,678
Karen Anderson
Mar 26, 2023
24,677
Maxine Grears
Mar 26, 2023
24,676
Norma C Azcuy
Those bastards deserve more than 5 years in prison and they will be raped in jail, that's the least i wish them
Mar 26, 2023
24,675
Jack Palm
Mar 26, 2023
24,674
Jacqueline and David Calhoun
Mar 26, 2023
24,673
Karen Laffey
Torture of an innocent creature is unacceptable in civilized society and punishable by law.
Mar 26, 2023
24,672
Donna G
Perverted and sick. 5 years would not be enough. Needs to be in mental institution
Mar 26, 2023
24,671
Pat McDonald
Mar 26, 2023
24,670
Siv-Britt Figrell
Mar 26, 2023
24,669
Miho Matsushita
Mar 26, 2023
24,668
MA Wittig
Mar 26, 2023
24,667
TL Smith
Mar 26, 2023
24,666
JA Moratti
Mar 26, 2023
24,665
CM Dunn
Mar 26, 2023
---