SIGN NOW: Man Accused Of Zip-Tying Dog's Mouth Shut, Starving Another Dog, And Neglecting 10 Puppies
Published: March 29, 2022 at 08:05 PM Author:
PENNY EIMS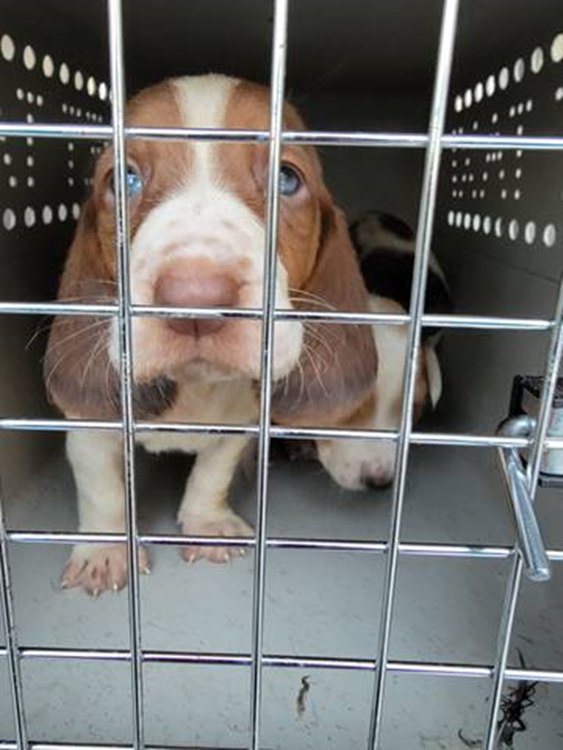 Surprise, Arizona – An Arizona man is facing a charge of felony animal cruelty after police discovered a dog with a zip-tie around its muzzle last week. The Surprise Police Department identifies 41-year-old Levi Lewis as the man who mistreated a total of two adult dogs and 10 puppies.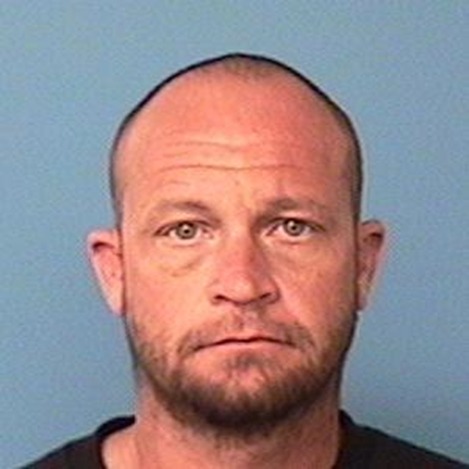 According to a release from the authorities, a witness called the police on March 24 to report that a dog had a zip-tie around its muzzle at an apartment complex near Bell Road and El Mirage Road. Investigators learned that the dog had its mouth zip-tied closed multiple times over the prior two weeks.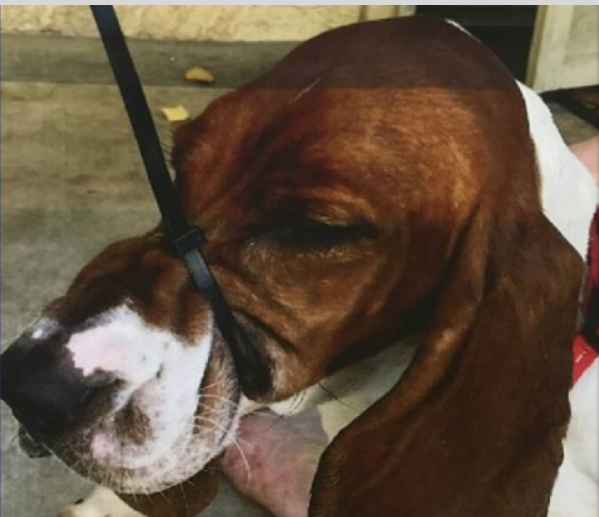 The authorities secured a search warrant and were able to enter Lewis' apartment. Inside, they found 10 puppies who were suffering from "various states of dehydration." The officers observed that the puppies had no access to water. Another dog was found in an "emaciated state," and had to be transported to a local animal hospital for emergency evaluation and treatment.
Lewis was arrested and booked into the Maricopa County ITR jail facility on one count of felony animal cruelty and 10 counts of misdemeanor animal cruelty. The dogs were taken to an area animal shelter for care.
Please add your name to the petition. What these dogs and puppies were forced to endure is unconscionable and must be taken seriously by court officials. Animal abuse cannot, and should not, be condoned in any way, shape, or form.
We the undersigned demand that Levi Lewis be held responsible for zip-tying a dog's muzzle, starving another dog, and neglecting 10 puppies. We are petitioning for him to receive the maximum punishment allowable by law and to be prohibited from owning pets in the future.
Note: Individuals are presumed innocent until being found guilty in a court of law. Animal Victory relies upon the authorities and the court system to determine guilt or innocence.
Final Update: Animal Victory is disappointed to report that this case was dismissed on March 24. Thank you for helping us try to get justice.
Update May 4, 2023: Animal Victory sent the cover letter and petition to the judge. 
Update January 10, 2023: The case file states this matter is suspended from prosecution for TWO years; ordered on 12/09/2022, and filed on 1/10/2023.
Animal Victory spoke with the court clerk's office, she explained that this means the defendant has entered into Maricopa County Animal Abuse Program for 2 years. If at any time they feel he is not using it, failing, no show, etc. they will petition the judge and pull him back to court.
Update 9/13/2022: The next court date is September 14, 2022, at 8:30 a.m. Animal Victory has sent 25,558 signatures to ADA Samantha Caplinger.
Update 8/28/2022: We are still waiting for a new court date and the assigned prosecuting attorney. See the Case doc below for Levi Lewis. Lewis_ Levi
Update 8/6/2022: There is still no new information. 
Update 5/20/2022: Animal Victory has contacted the prosecutor, superior court, and city court, but there is still no information about this case in the system.
Update 4/13/2022: As of April 1, there was no online case access because the charges have not been formally made; once the charges have been formally made and the case is entered into the system the case can be accessed. As of right now, there is no case number, prosecutor, court date, or even what the exact charges are. Arizona Humane has confirmed to Animal Victory that the dogs from this case are in the shelter's care; no further information is available about the dogs.
News:
Prior Signatures 22,643