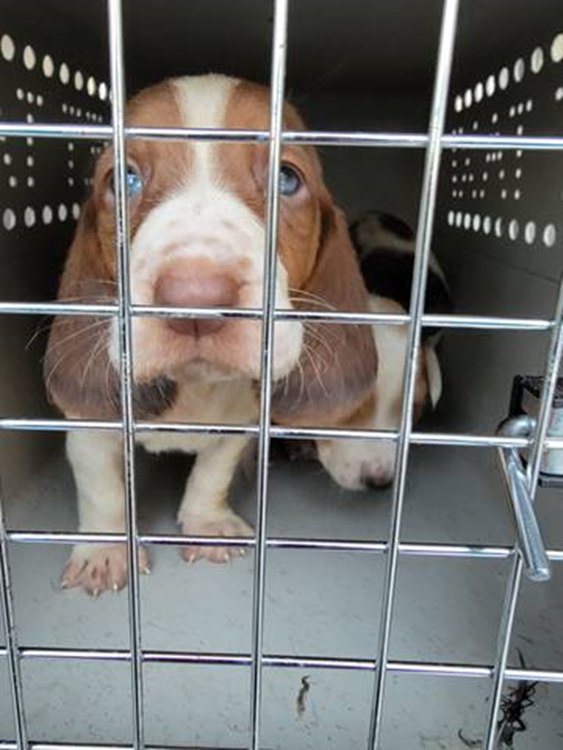 Surprise, Arizona – An Arizona man is facing a charge of felony animal cruelty after police discovered a dog with a zip-tie around its muzzle last week. The Surprise Police Department identifies 41-year-old Levi Lewis as the man who mistreated a total of two adult dogs and 10 puppies.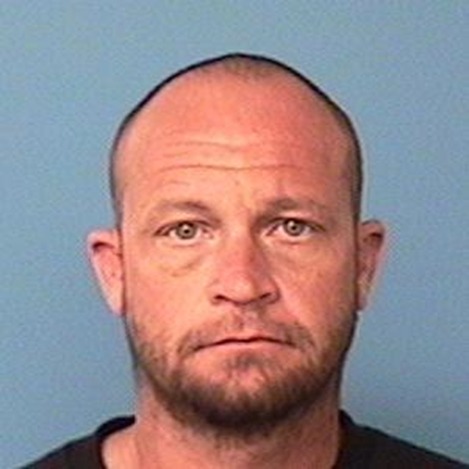 According to a release from the authorities, a witness called the police on March 24 to report that a dog had a zip-tie around its muzzle at an apartment complex near Bell Road and El Mirage Road. Investigators learned that the dog had its mouth zip-tied closed multiple times over the prior two weeks.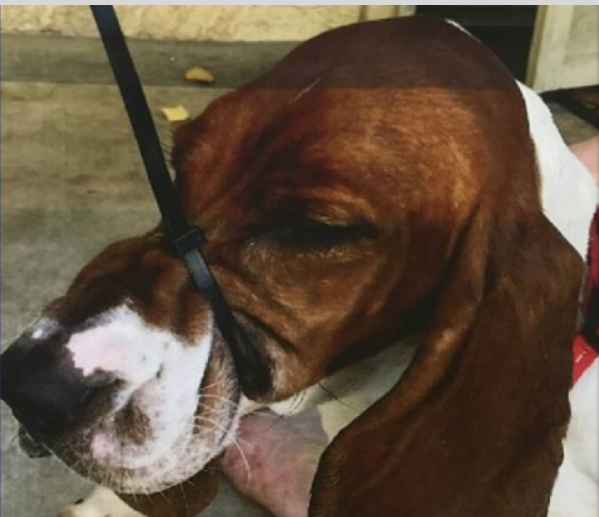 The authorities secured a search warrant and were able to enter Lewis' apartment. Inside, they found 10 puppies who were suffering from "various states of dehydration." The officers observed that the puppies had no access to water. Another dog was found in an "emaciated state," and had to be transported to a local animal hospital for emergency evaluation and treatment.
Lewis was arrested and booked into the Maricopa County ITR jail facility on one count of felony animal cruelty and 10 counts of misdemeanor animal cruelty. The dogs were taken to an area animal shelter for care.
Please add your name to the petition. What these dogs and puppies were forced to endure is unconscionable and must be taken seriously by court officials. Animal abuse cannot, and should not, be condoned in any way, shape, or form.
We the undersigned demand that Levi Lewis is held responsible for zip-tying a dog's muzzle, starving another dog, and neglecting 10 puppies. We are petitioning for him to receive the maximum punishment allowable by law and to be prohibited from owning pets in the future.
Note: Individuals are presumed innocent until being found guilty in a court of law. Animal Victory relies upon the authorities and the court system to determine guilt or innocence.
Update 5/20/2022: Animal Victory has contacted the prosecutor, superior court, and city court, but there is still no information about this case in the system.
Update 4/13/2022: As of April 1, there was no online case access because the charges have not been formally made; once the charges have been formally made and the case is entered into the system the case can be accessed. As of right now, there is no case number, prosecutor, court date, or even what the exact charges are. Arizona Humane has confirmed to Animal Victory that the dogs from this case are in the shelter's care; no further information is available about the dogs.
News:
Sign: Man Accused Of Zip-Tying Dog's Mouth Shut, Starving Another Dog, And Neglecting 10 Puppies
22,427
signatures = 112% of goal
22,427
Lucy Didomenico
May 23, 2022
22,426
Heather Dees
May 23, 2022
22,425
CAROL Williams
POS do the same to him then throw him in jail.
May 23, 2022
22,424
Yeniffer Quijano
May 23, 2022
22,423
Anonymous
May 22, 2022
22,422
Edie Shaw
May 22, 2022
22,421
Katie McGaughey
May 22, 2022
22,420
Sonya S
May 22, 2022
22,419
Daniel Avichail
May 22, 2022
22,418
Lisa Velez
May 22, 2022
22,417
Michelle Peters
Put this piece of human filth in a small cage, tape his mouth shut and throw him in a garbage dump with the rest of the trash.
May 21, 2022
22,416
Dawn Hardwicke
Send this piece of human garbage down!!!
May 21, 2022
22,415
Melissa Lynch
May 21, 2022
22,414
Anna Nelson
May 21, 2022
22,413
Gerri Reynolds
May 20, 2022
22,412
Anonymous
This man should be hung.
May 20, 2022
22,411
Susan Fong
This monster deserves maximum prison time and must pay maximum fines.
May 20, 2022
22,410
Lynn Hanusa
May 19, 2022
22,409
Marcella Russo
May 18, 2022
22,408
donna benjamin
May 18, 2022
22,407
Debra Ryan
May 18, 2022
22,406
Sarah Shah
May 18, 2022
22,405
WANDA ENMAN
FRY THIS FUCKER
May 18, 2022
22,404
Raluca Florea
May 18, 2022
22,403
Anita Papassarandi
May 18, 2022
22,402
Anonymous
May 17, 2022
22,401
Mariam Andalibi
May 16, 2022
22,400
Melissa Ruppert
May 16, 2022
22,399
Agnes Pawlusinski
May 16, 2022
22,398
Lelah Faber
May 15, 2022
---