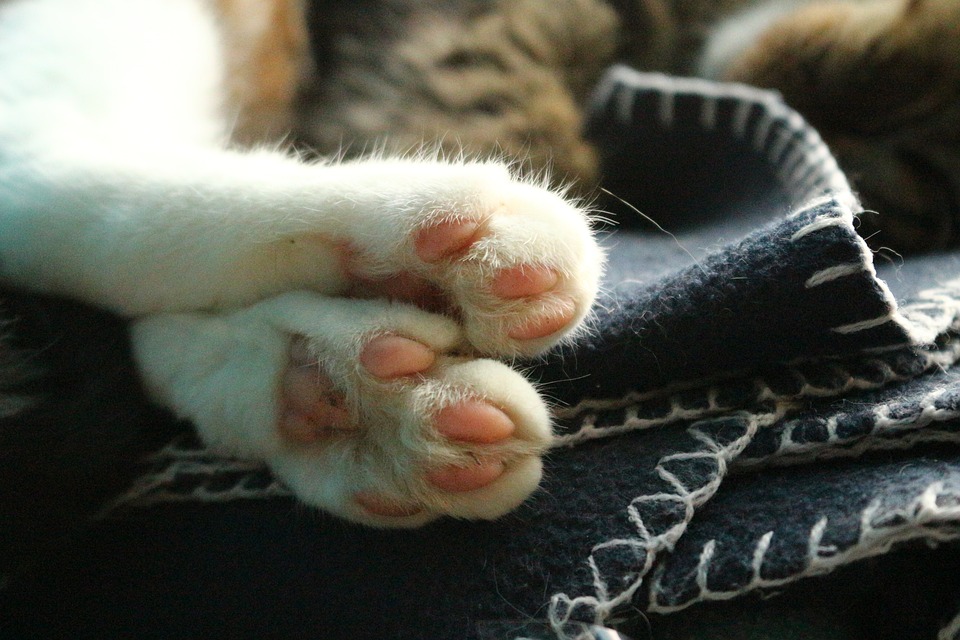 Lawrence, Mass. An adorable kitten named 𝐒𝐞𝐫𝐚𝐩𝐡𝐢𝐧𝐚 is lucky to be alive after being tortured by her owner, 52-year-old Eloy Nunez. According to the authorities, witnesses heard him striking the two-month-old kitten with a pole or stick and heard her crying in pain.
Police began to investigate the abuse allegations after Nunez's neighbors went to the rooming house manager to report their concerns. A review of surveillance footage from February 10 showed Nunez carrying the kitten by the scruff of her neck; she appeared to be "lifeless or unconscious." The video also showed him "violently and deliberately shaking" the kitten.
After reviewing the footage, a Lawrence police officer contacted Nunez by phone and he agreed to meet with the police on February 15. But on February 15, Animal Control Officer Bistany responded to Haffner's Gas Station because someone reported that a kitten had been abandoned in a cardboard box.
The cat matched the description of the cat in the video surveillance footage. A police report outlines the condition of the abandoned kitten:
The cat could not use its hind legs and was struggling to lay upright. It was visibly trembling from the cold — it was 34 degrees at the time.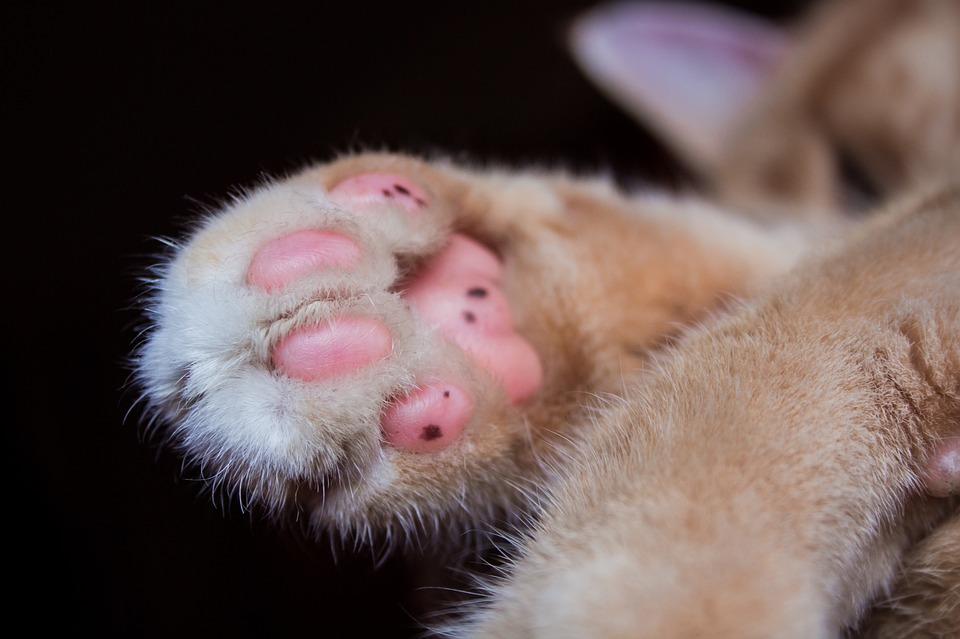 The abandoned kitten was taken to a veterinary hospital where an exam revealed, "neurological damage caused by blunt force trauma or oxygen loss." According to the report, "the cat was also unable to use its hind legs and due to its injuries, could have potentially needed to be euthanized."
The rooming house manager "adamantly confirmed" that the injured and abandoned kitten was the same kitten that Nunez had been observed abusing. Police were able to review additional video footage from February 15 and it showed Nunez "leaving his room with the same brown box" that the abandoned kitten was found in.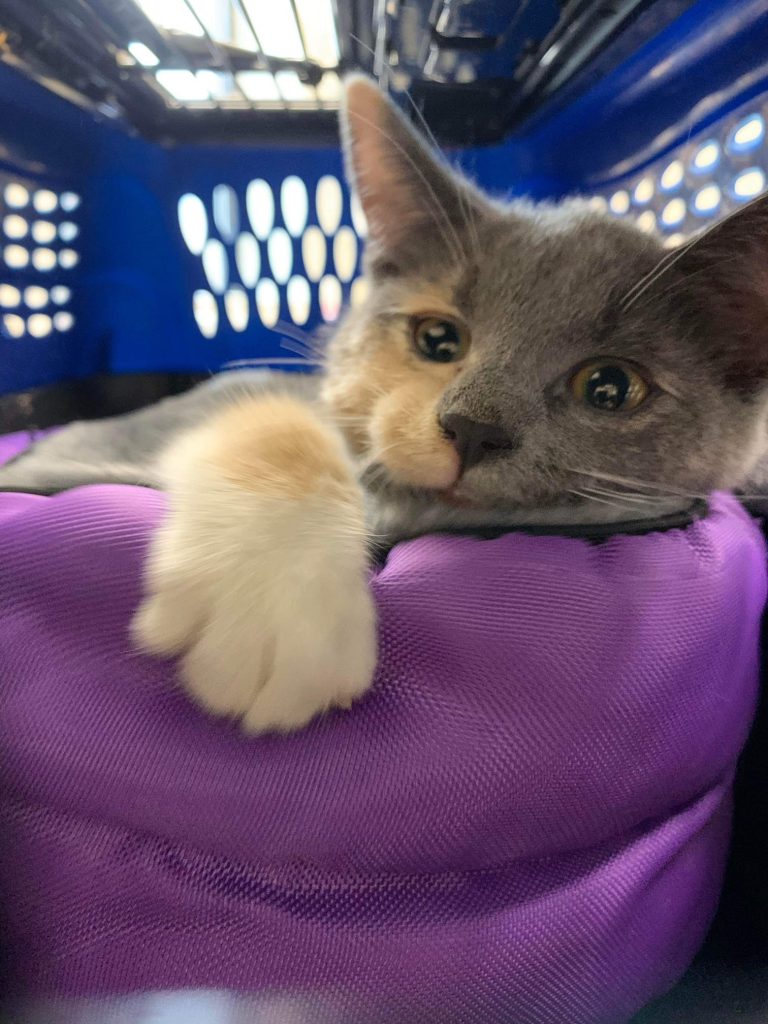 Police were able to question Nunez after finding the kitten and the man admitted that he had hit the kitten in the head and abandoned her outside of the gas station.
Nunez is facing charges of animal cruelty and tampering with evidence. If you are disgusted by this abuse, please add your name to the petition and help us fight for this man to be held fully accountable for his abhorrent treatment of this fragile, gentle kitten! Animal Victory does NOT want him to receive a paltry plea deal.
We the undersigned demand that Eloy Nunez is held responsible for repeatedly abusing a two-month-old kitten. We are petitioning for Nunez to receive the maximum punishment allowable by law for his charges of animal cruelty and tampering with evidence. At sentencing, we also hope to see Nunez prohibited from owning or residing with animals in the future. 
Note: The kitten suffered a broken jaw, but she survived! Sweet Paws Rescue has taken her in and she is recuperating in a foster home. The rescue agency is disgusted by the cruelty she suffered at Nunez's hands, and they want to see her abuser punished for his appalling behavior. We need your help to show the judge that we care about animal welfare. We care about this kitten and we want to see her abuser behind bars!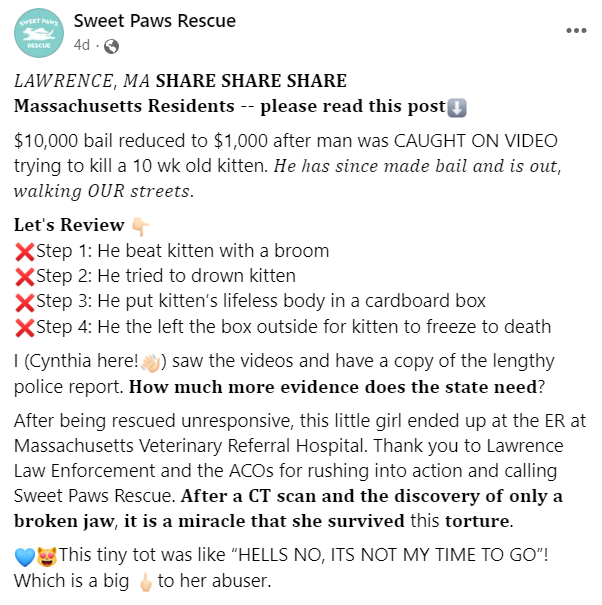 Individuals are presumed innocent until found guilty in a court of law. Animal Victory relies upon the authorities and the court system to determine guilt or innocence.
News
Sign: Man Accused Of Beating Innocent Kitten And Abandoning Her In The Cold
23,132
signatures = 116% of goal
23,132
Deborah A Cooper
Mar 26, 2023
23,131
Desiree Medellin
Mar 26, 2023
23,130
S Middleton
Mar 26, 2023
23,129
Laurelle Gasic
Feed him to the sharks.
Mar 26, 2023
23,128
Cody Lopes
Mar 26, 2023
23,127
dj powers
Mental health help and keep him away frm living creatures. And small children.
Mar 26, 2023
23,126
Debra Fehnel
Mar 26, 2023
23,125
Karen Anderson
Mar 26, 2023
23,124
Marcette Magro
Poor little kitty. Put this scumbag in jail for life, where I hope he gets beaten on a daily basis. He deserves the worst karma.
Mar 26, 2023
23,123
Siv-Britt Figrell
Mar 26, 2023
23,122
Kimberly Mihelich
Mar 26, 2023
23,121
Dominique Simonet
Mar 26, 2023
23,120
Haydée Pisa
Mar 26, 2023
23,119
Cheryls Lefort
Mar 26, 2023
23,118
SUZANNE ZAFARI
Mar 25, 2023
23,117
Patty Downs
Punish this monster to the MAX! Never allow To own another animal again!
Mar 25, 2023
23,116
Sharen Wenrick
Please I ask for the maximum punishment allowed for the horrible situation with the kitten! And the he can't ever own or reside with any animals! Please! Thank you!
Mar 25, 2023
23,115
Shelli Potter
Mar 25, 2023
23,114
Fran Allen
Put the monster in jail
Mar 25, 2023
23,113
Brenda Gonzalez
Mar 25, 2023
23,112
Rebecca Holzer
Mar 25, 2023
23,111
Barbara Watts
Mar 25, 2023
23,110
Sue Stickland
Mar 25, 2023
23,109
Janet Fuls
Give him the maximum punishment.
Mar 25, 2023
23,108
Janet Smith
Mar 25, 2023
23,107
Robbin McKnight
the punishment should be the same as the crime...
Mar 25, 2023
23,106
Betty Edelman
Mar 24, 2023
23,105
M. Eichhof
Mar 24, 2023
23,104
Jeff Nadler
Mar 24, 2023
23,103
Nikkie Sheffield
Mar 24, 2023
---