Charleston, SC – Police in Charleston are hoping to identify the person(s) responsible for drowning two caged bunnies. In a press release, the Charleston Police Department stated that the rabbits, found on April 28, appear to have been abandoned at the Pierpont Boat Landing (94 Cedar St).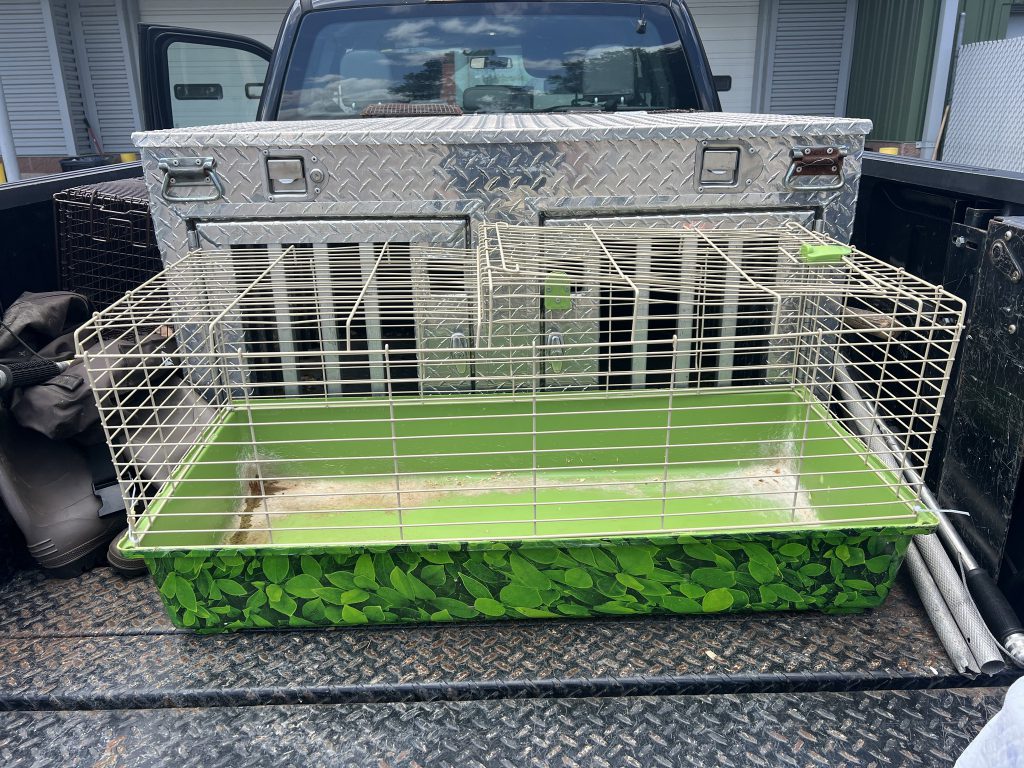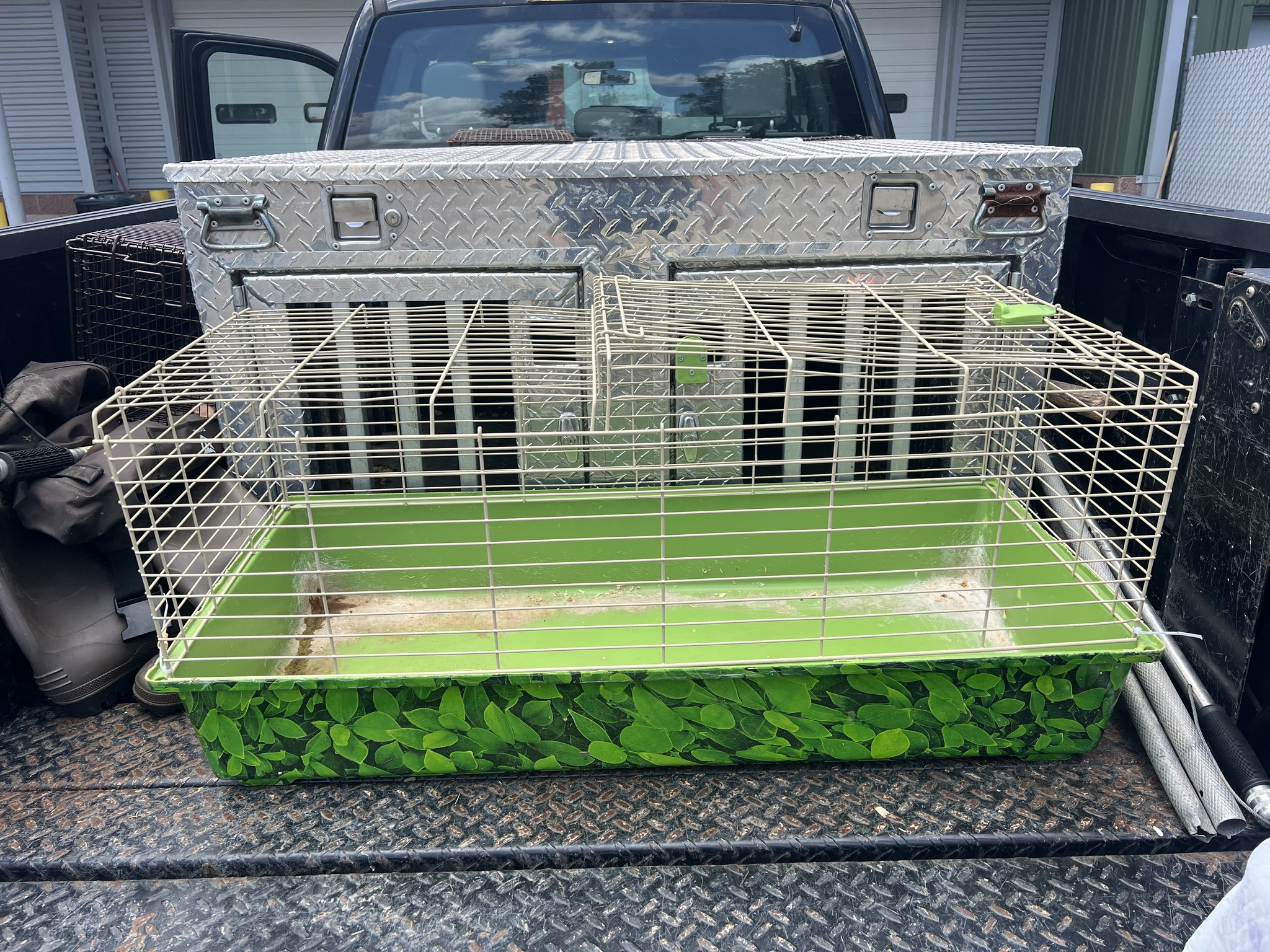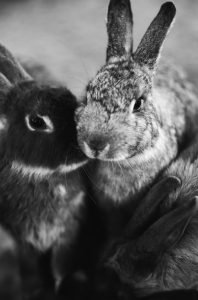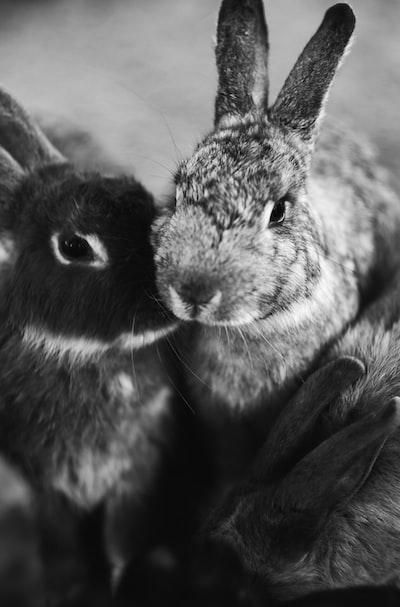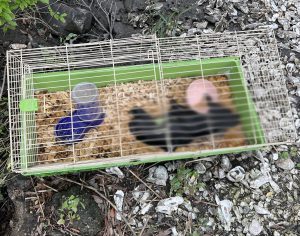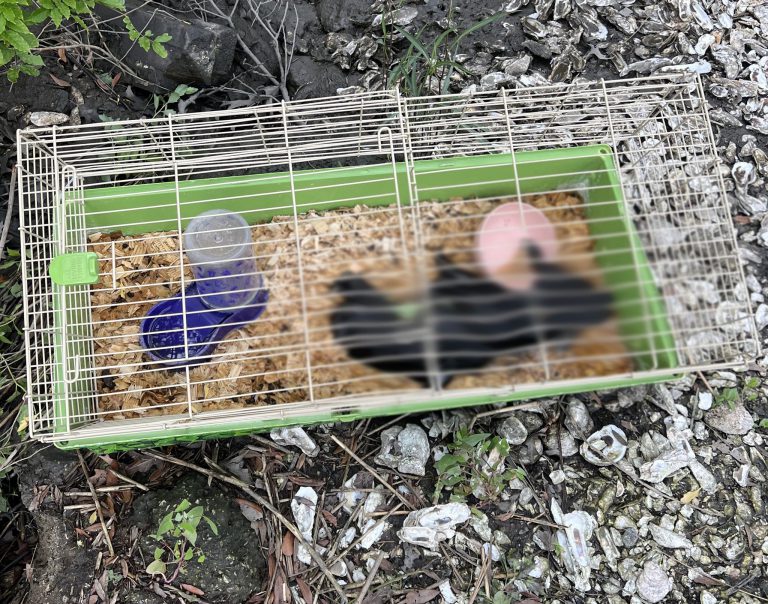 The authorities said that they "were found soaking wet and deceased in a small animal cage."
The Charleston Animal Society is working hand-in-hand with the authorities to find whoever is behind this cruel act. Charleston Animal Society Vice President of Operations and Strategy Aldwin Roman, CAWA, said:
"We are deeply disturbed by the discovery of these deceased rabbits,"
Adding:
"If the police department's investigation determines that these pet rabbits died as a result of a cruel act, it qualifies as an animal cruelty felony under South Carolina law, and we will work tirelessly to find the individuals responsible for this crime."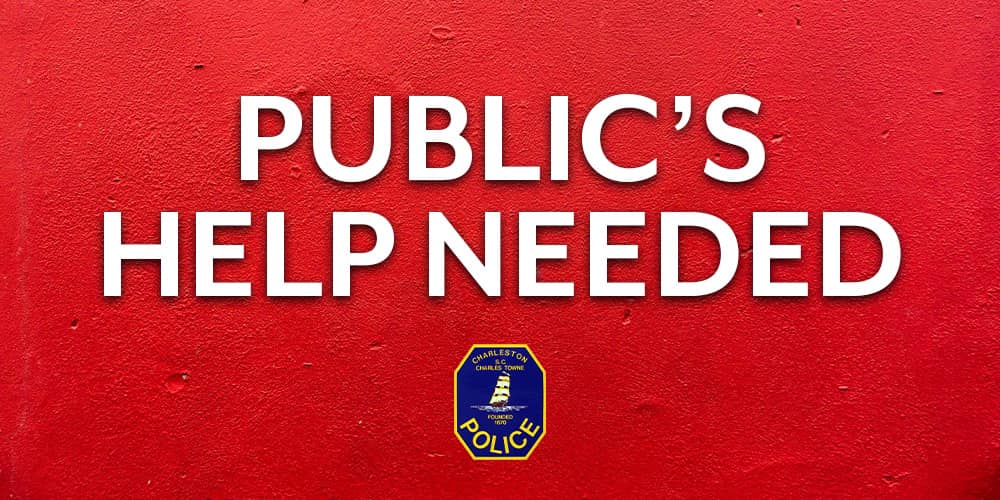 The City of Charleston Police Department urges anyone with information regarding this incident to come forward as soon as possible. Anyone with information is asked to call (843) 720-2422 and ask for Animal Control Supervisor C. Bayles or the on-duty Animal Control Officer. Anyone with information who wishes to remain anonymous is asked to call Lowcountry Crime Stoppers at (843)554-1111. The case number for reference is 23-06827.
The plight of these innocent animals has resulted in immeasurable agony, and it is imperative that justice is served. Please add your name to the petition today! When and if the person responsible for this crime is found, we will be fighting to put them behind bars for as long as possible.
Note: If this incident is determined to be an act of animal cruelty, Charleston Animal Society will offer a $5,000 reward for information leading to the arrest and felony conviction of the person or persons responsible for this heinous act.
News:
City of Charleston Police Department
Sign: Justice For Bunnies Drowned In Cage And Abandoned At Boat Launch
14,903
signatures = 75% of goal
14,903
russell goodwin
May 28, 2023
14,902
Morgan Star
May 28, 2023
14,901
Andrea Branco
May 28, 2023
14,900
Lori Anderson
May 28, 2023
14,899
dave stewart
May 28, 2023
14,898
Irene Murray
If this monster can do this to two helpless animals. Then he is capable of being a danger to society!!
May 28, 2023
14,897
Gospodi Ostanovi
May 28, 2023
14,896
Mihail Sila
May 28, 2023
14,895
Lena Mamleeva
May 28, 2023
14,894
Ken Baker
May 28, 2023
14,893
Sergio Padilla
May 28, 2023
14,892
Mel Green
May 28, 2023
14,891
Kim Fredrickson
May 28, 2023
14,890
Deborah Godio
May 28, 2023
14,889
diana azrikam buruian
May 28, 2023
14,888
Katherine Sampson
May 28, 2023
14,887
Mary Metters
May 28, 2023
14,886
Pamela Miller
May 28, 2023
14,885
Shelly Jones
May 28, 2023
14,884
Rosa Cabrerizo
May 28, 2023
14,883
Mel Novis
This is just repulsive May these rabbits have their Justice and who inflicted this pain receive their karma
May 27, 2023
14,882
Heidi Peterson
I'd like to see whomever did this get waterboarded and left by a big body of water too by order of a judge.
May 27, 2023
14,881
Helen Sciberras
May 27, 2023
14,880
Richard Dickers
May 27, 2023
14,879
Bob Perkins
May 27, 2023
14,878
Erica First
May 27, 2023
14,877
Stephanie Poulin
May 27, 2023
14,876
Steve A Gural
May 27, 2023
14,875
Martine Guerinet
May 27, 2023
14,874
Stephanie Duany
May 27, 2023
---