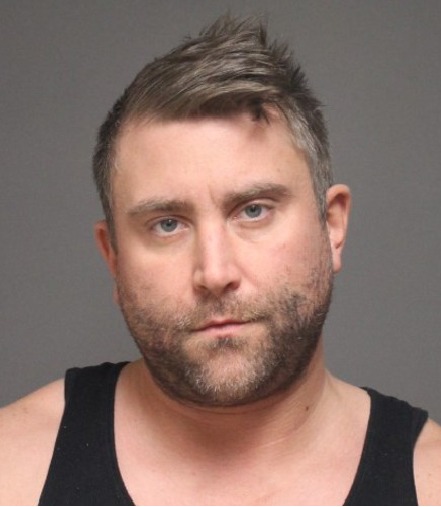 Fairfield, CT – A 39-year-old Connecticut man, formerly a Fairfield town representative who also attempted to run for a state office, has a long history of abusing animals and he was just arrested AGAIN for threatening a police officer.
On March 6, the Fairfield Police Department announced that Raymond Neuberger was arrested at his parent's home. Before the most recent arrest, Neuberger was the subject of "extensive investigations involving the infliction of torturous harm to animals" and he is facing charges related to those investigations.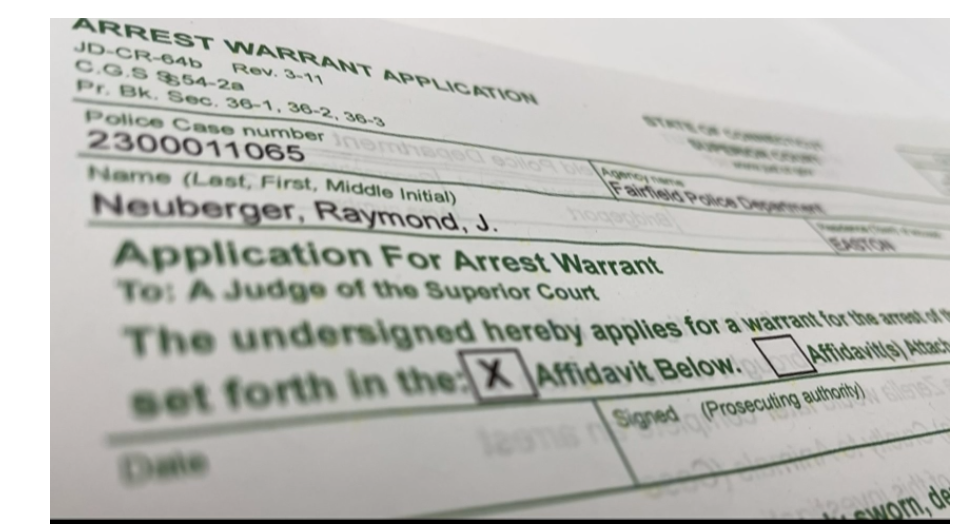 Neuberger's Animal Cruelty Convictions and Allegations
In 2018, Neuberger was convicted for abusing his fiancé's two King Charles Cavalier Spaniels (Thor and Charlie), burning one dog with boiling water and fracturing the ribs of the other. In that case, lawyer Kenneth Bernhard fought for Neuberger to receive jail time because he feared that Neuberger would offend again. In this case, he received just 30 days in jail in exchange for "accelerated rehabilitation."
In February 2022: Neuberger was arrested after his then-girlfriend's cat, Pearl, was "severely injured" on her abdomen, legs, and tail. Dr. Fleming, the veterinarian who treated Pearl, described the injuries, "Treatment included corrective surgeries to the cat's abdomen because the burns were 'down to the muscle.' The cat's tail was also amputated."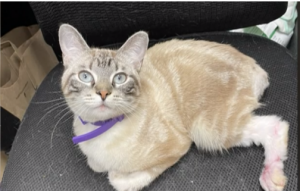 In August 2022: Neuberger is arrested and charged again with dousing a different cat (Gem), his then-girlfriend's cat, in bleach and beating her to death.

Gem

 died from blunt force trauma. That investigation led to charges of third-degree assault, animal cruelty, and disorderly conduct.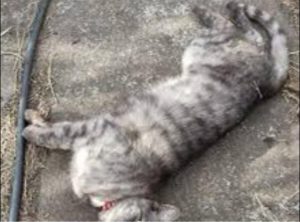 Neuberger cannot even get through his court cases without committing MORE crimes. The most recent arrest resulted in charges for Threatening 2nd Degree and Harassment 2nd Degree (He was released after posting a $5000.00 bond and is scheduled to appear in Bridgeport Superior Court on a future date). Animal Cruelty charges from the 2022 cat incidents are still pending.
If you are disgusted by Raymond Neuberger's repeated attacks on innocent animals, and his overall violent behavior, please add your name to the petition now. Enough is enough – this man needs to be PUT AWAY for as long as possible!
We the undersigned demand that Raymond Neuberger is held responsible for torturing and killing animals and we are petitioning for him to receive the maximum punishment allowable by law for the charges stemming from his repeated, cruel acts of violence. At sentencing, we also hope to see Neuberger prohibited from owning or residing with animals in the future. 
Individuals are presumed innocent until found guilty in a court of law. Animal Victory relies upon the authorities and the court system to determine guilt or innocence.
News
Update: 4/3/2022: Animal Victory sent cover letter and petition to the court.
Sign: Former City Official Burned Cat, Poured Boiling Water On Dog, And Bludgeoned A Cat To Death
19,460
signatures = 97% of goal
19,460
valentina van dijk
Raymond Neuberger is a cruel evil sadist and he deserves the death penalty!!! And his brainless girl friend also belongs in jail, how on earth can she live with that evil monster??
May 27, 2023
19,459
lina van dijk
Raymond Neuberger must die!! Make that evil sadist bleed!!!
May 27, 2023
19,458
val van dijk
These poor animals deserve justice!! Hang that sick bastard Raymond Neuberger by his balls and make him burn!!!!!
May 27, 2023
19,457
kira van dijk
Raymond Neuberger is a monster and he belongs in hell ASAP!!!!
May 27, 2023
19,456
Adriaan Foppen
May 27, 2023
19,455
alexandra van dijk
Please hang that evil psychopath by his balls and make him burn!!!!
May 27, 2023
19,454
Peter Petrosky
May 27, 2023
19,453
Audi Girl
May 27, 2023
19,452
Kim Young
May 27, 2023
19,451
minnow low
...
May 27, 2023
19,450
Patricia Miscavage
May 26, 2023
19,449
Judith Recek
No trial just shoot
May 26, 2023
19,448
Reed Johnson
May 26, 2023
19,447
Cynthia McCann
May 26, 2023
19,446
Denise Washburn
May 25, 2023
19,445
Diane Carty
May 25, 2023
19,444
Justin Elliott
May 25, 2023
19,443
Alessandro Serra
May 25, 2023
19,442
Karen Kutis
May 25, 2023
19,441
Sal Mcghee
May 25, 2023
19,440
Karen Mcghee
May 25, 2023
19,439
Kristjanna Johnson
May 25, 2023
19,438
Kathy Smith
Needs incarceration & allowed no ownership or handling of animals! Also no government or city jobs.
May 25, 2023
19,437
Sarah Rescorl
May 23, 2023
19,436
Michelle Patrick
May 22, 2023
19,435
Cindy Tramaglino
This MFr Shouldnt be Allowed to breathe!! An eye for an eye! Cut off his junk no painkillers let him suffer fing Lowlife!!!. EXTREME PUNISHMENT!!!!
May 22, 2023
19,434
Athena B
May 22, 2023
19,433
Jessica Gullbrand
May 22, 2023
19,432
Karla Leithoff
May 22, 2023
19,431
Marilyn Turney
May 22, 2023
---