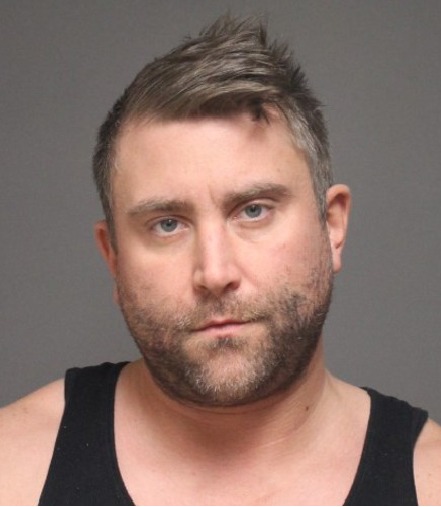 Fairfield, CT – A 39-year-old Connecticut man, formerly a Fairfield town representative who also attempted to run for a state office, has a long history of abusing animals and he was just arrested AGAIN for threatening a police officer.
On March 6, the Fairfield Police Department announced that Raymond Neuberger was arrested at his parent's home. Before the most recent arrest, Neuberger was the subject of "extensive investigations involving the infliction of torturous harm to animals" and he is facing charges related to those investigations.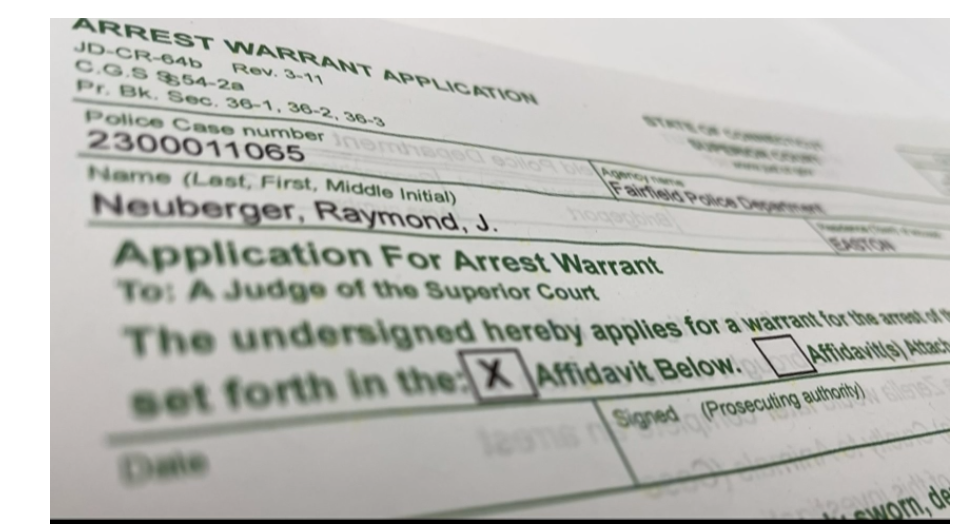 Neuberger's Animal Cruelty Convictions and Allegations
In 2018, Neuberger was convicted for abusing his fiancé's two King Charles Cavalier Spaniels (Thor and Charlie), burning one dog with boiling water and fracturing the ribs of the other. In that case, lawyer Kenneth Bernhard fought for Neuberger to receive jail time because he feared that Neuberger would offend again. In this case, he received just 30 days in jail in exchange for "accelerated rehabilitation."
In February 2022: Neuberger was arrested after his then-girlfriend's cat, Pearl, was "severely injured" on her abdomen, legs, and tail. Dr. Fleming, the veterinarian who treated Pearl, described the injuries, "Treatment included corrective surgeries to the cat's abdomen because the burns were 'down to the muscle.' The cat's tail was also amputated."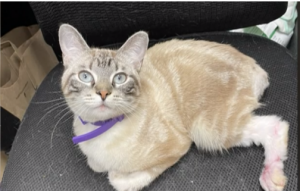 In August 2022: Neuberger is arrested and charged again with dousing a different cat (Gem), his then-girlfriend's cat, in bleach and beating her to death.

Gem

 died from blunt force trauma. That investigation led to charges of third-degree assault, animal cruelty, and disorderly conduct.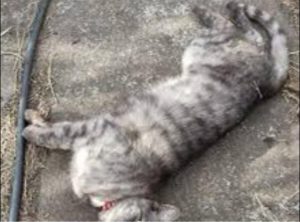 Neuberger cannot even get through his court cases without committing MORE crimes. The most recent arrest resulted in charges for Threatening 2nd Degree and Harassment 2nd Degree (He was released after posting a $5000.00 bond and is scheduled to appear in Bridgeport Superior Court on a future date). Animal Cruelty charges from the 2022 cat incidents are still pending.
If you are disgusted by Raymond Neuberger's repeated attacks on innocent animals, and his overall violent behavior, please add your name to the petition now. Enough is enough – this man needs to be PUT AWAY for as long as possible!
We the undersigned demand that Raymond Neuberger is held responsible for torturing and killing animals and we are petitioning for him to receive the maximum punishment allowable by law for the charges stemming from his repeated, cruel acts of violence. At sentencing, we also hope to see Neuberger prohibited from owning or residing with animals in the future. 
Individuals are presumed innocent until found guilty in a court of law. Animal Victory relies upon the authorities and the court system to determine guilt or innocence.
News
Update 8/29/2023: Animal Victory has learned that the case is in pre-trial. The next court date is scheduled on 09/20/2023 at 10:00 a.m. 
Update 7/17/2023: Animal Victory has learned that Neuberger's next court date is on 8/10 at 10 am for the plea.
Update 7/4/2023: Animal Victory sent cover letter and petition to the DA. 
Update 6/27/2023: Animal Victory has learned that the court is awaiting a plea on 6/29 at 10 am. Neuberger has 4 charges with 4 different case numbers. Each case has a $250,000 bond. He has remained in custody. (Fairfield, CT)
Update 4/3/2023: Animal Victory sent a cover letter and petition to the court.
Sign: Former City Official Burned Cat, Poured Boiling Water On Dog, And Bludgeoned A Cat To Death
22,721
signatures = 114% of goal
22,721
Sherrie Darce
Sep 30, 2023
22,720
linda packard
Sep 28, 2023
22,719
jordyn Brandenburger
Sep 28, 2023
22,718
Laurence Berger
Sep 28, 2023
22,717
Lea Derence
DO NOT SUPPORT ANY FORM OF ANIMAL CRUELTY. GO VEGAN!
Sep 27, 2023
22,716
Rob Lee
Sep 27, 2023
22,715
Michael Murphy
Sep 26, 2023
22,714
Deborah Fleming
Sep 26, 2023
22,713
Elizabeth Barreras
Sep 26, 2023
22,712
jeannie lee
Sep 24, 2023
22,711
natalie holtzclaw
Sep 24, 2023
22,710
bethany schilder
Sep 24, 2023
22,709
Neil Birkby
Sep 24, 2023
22,708
Katie Birkby
Sep 24, 2023
22,707
Arlene Kaplan
Sep 24, 2023
22,706
Douglas Birkby
Sep 24, 2023
22,705
Stacey Birkby
Sep 24, 2023
22,704
MARIANO CRAPANZANO
Sep 24, 2023
22,703
Anonymous
Sep 24, 2023
22,702
Linda Werner
How did this sicko ever get elected for anything. He needs to imprisoned for at least 30 years after he is tied to a pole and the owners of the abused animals take their revenge. I could do it thinking every minute of the pain my pet suffered.
Sep 23, 2023
22,701
Jerry Yarborough
Sep 23, 2023
22,700
Sally Wood
I really wish every painful torment known in human existence to be brought down upon this piece of scum. Loathsome parasite
Sep 22, 2023
22,699
Anonymous
DROWN BITCH
Sep 22, 2023
22,698
vero costa
Sep 21, 2023
22,697
Anita Maiden
Sep 21, 2023
22,696
stephanie santarsiero
Stick HIM in boiling water...lock him up and throw away the key. PSYCOPATH
Sep 20, 2023
22,695
catherine migliano
If memory serves, this isnt his first run in. They just slap him on the wrist. Look him up; Raymond Neuberger
Sep 20, 2023
22,694
Anonymous
Not okay!!! This man was a city official?!?!
Sep 19, 2023
22,693
Berit kjørbekk Sundkvist
Denne mannen må ikke gå løs på gata.Sperr han i fengsel i mange år.Han er syk .
Sep 19, 2023
22,692
Vanessa Anderson
Sep 19, 2023
---