Shut Down Santa Anita Park Race Track – Horses Continue To Die!
Published: February 06, 2020 at 08:59 AM Author:
PENNY EIMS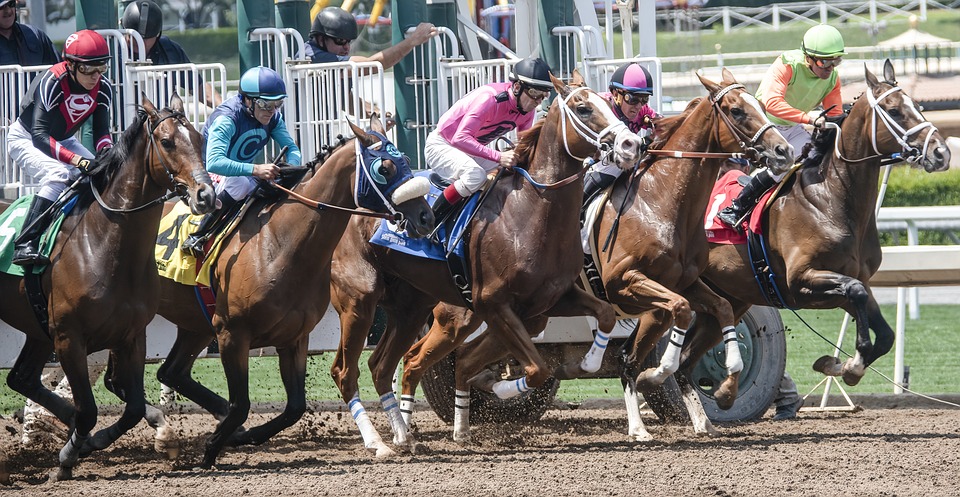 Arcadia, California – Dozens of horses have died this season at the Santa Anita Park race track and it has to stop! On Saturday, Formal Dude was euthanized after fracturing his pelvis in a race. On Sunday, Truffalino died from a heart attack during a race, and days earlier, River Derby had to be euthanized after suffering a catastrophic injury to the shoulder. With the death of Truffalino, the death toll has reached a staggering 29 horses.
Haven't enough horses died? Please sign the petition asking for this track to be shut down before another life is lost.
News:
https://www.usatoday.com/story/sports/horseracing/2019/11/02/breeders-cup-mongolian-groom-euthanized-leg-injury-classic/4146533002/?fbclid=IwAR2Oljdj2r-TCD1J-SUvrESzrmTX68sIMDJsknqFoHEkvbRK1lIZ1DMzr1I
UPDATE: 02/26/2020-Please read the note and click here to read about safety measures being implemented by California Horse Racing Board.
Update 1/24/2020: The City Manager for the City of Arcadia has sent our petition to the City Council. 
They are fully aware of our concerns, which have been echoed by scores of others over the past year since this issue has been in the news. He has mentioned that the owners of Santa Anita Park have been instituting significant and much-needed reforms in their training and racing practices in order to better protect the safety of the animals and their riders. He also mentioned Santa Anita has become a leader in reforming the entire horseracing industry precisely because of the comments they have received from concerned citizens, animal rights groups, legislators, and even industry insiders. You can learn more about those reforms by going here: https://www.santaanita.com/horse-racing/horse-care/. The City of Arcadia does not have the authority to shut down the track; horseracing is under the purview of the State of California. Specifically, the CA Horse Racing Board. 
Update 1/20/2020: The death toll has climbed to 42 after three more horses were euthanized following catastrophic leg injuries, and an "undisclosed injury," at the Santa Anita race track. On January 17,  a six-year-old gelding named Harliss was euthanized after breaking his ankle during a race. A day later, a five-year-old gelding named Uncontainable was euthanized after fracturing his front ankle. On Sunday, yet another horse, four-year-old Tikkun Olam, had to be put down after colliding with another horse and suffering "undisclosed injuries." Please continue to sign this petition – enough is enough!
Update 1/3/2020: Since the relaunch of this petition, another horse has died. The latest horse racing victim is a three-year-old gelding named Truest Reward, who was euthanized after getting injured while training on the Santa Anita Park track. Truest Reward is the 38th horse to die on the track since December 2018. PLEASE SIGN AND SHARE! We have a long way to go.
Update 12/28/2020: Another horse is dead! On Sunday (December 27) a two-year-old colt named Ebeko broke his leg in the Eddie Logan Stakes and he was put down. Ebeko's death marks the 16th death of 2020 and the first death of the new season, which began on December 26, 2020.
Ms. Babington
Please let me begin by apologizing for taking more than three weeks to respond on behalf of Mr. Baedeker.
You asked what is being done to address equine fatalities. I have attached a list of safety measures that have either been fully implemented in California or are in the process of implementation. Furthermore, we soon will be issuing a report on the fatalities at Santa Anita last winter that will include numerous new recommendations for protecting horses.
Please feel free to contact me directly with any additional questions.
With appreciation,
Mike Marten
Public Information Officer
California Horse Racing Board
READ OUR LETTER TO THE CA HORSE RACING EXECUTIVE DIRECTOR HERE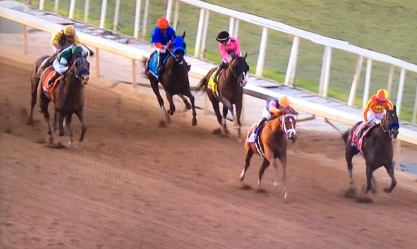 Update 11/4/2019: In June 2019, we ended this petition – hoping against hope that the horse racing deaths at Santa Anita Park would come to an end. Tragically, with the start of a new season, the senseless deaths have resumed. The most recent death was a four-year-old gelding named Mongolian Groom, who had to be euthanized after breaking his hind leg during the final race of the Breeder's Cup at Santa Anita Park. With Mongolian Groom's recent death, the number of dead racehorses at this track now stands at 37.
We are relaunching this petition to collect more signatures to present to officials with a request to shut down this plagued race track. Enough is enough.
Update! Before this petition was published, the death of the 29th horse was announced! A three-year-old filly named Truffalino collapsed and died from a heart attack during a race on Sunday. This madness must end!
The 28th horse has died at California's Santa Anita Park race track in Arcadia – enough is enough! On Saturday night, Formal Dude had to be euthanized after getting injured during the 10th race of the day. Formal Dude's death comes hot on the heels of River Derby, who had to be euthanized on Thursday after suffering a "catastrophic" shoulder injury during training. Haven't enough horses died?
READ OUR LETTER TO THE CITY HERE
* Individuals are presumed innocent until proven guilty in a court of law.
Prior Signatures 4,538