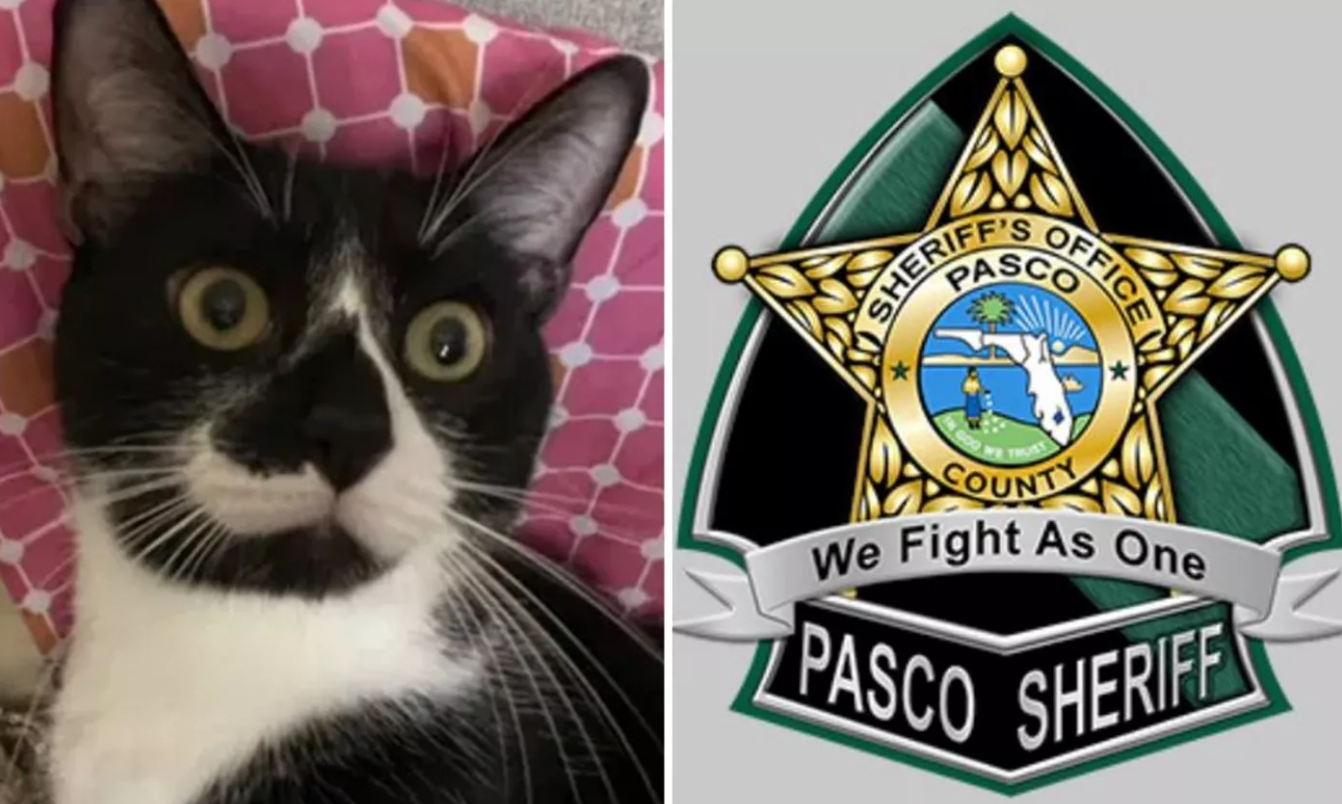 Tampa, Florida – A Florida sheriff's deputy is facing a felony animal cruelty charge for killing his girlfriend's cat, Axel. The Tampa Police Department identifies Eric Harris as the man who stomped his former girlfriend's three-year-old cat to death in late August.
According to the authorities, Harris attacked the cat on August 21, after getting into an argument with his then-girlfriend of six months. The woman left the apartment and returned the next day, finding her two cats cowering in crates. After the heated argument, Harris's girlfriend left the apartment but when she returned at around 7 pm the next night, she found both cats hiding in their crate. When she tried to take out her 3-year-old cat Axel, she found him with broken and bleeding toenails. A report by the police claimed Axel was acting weird and unable to walk.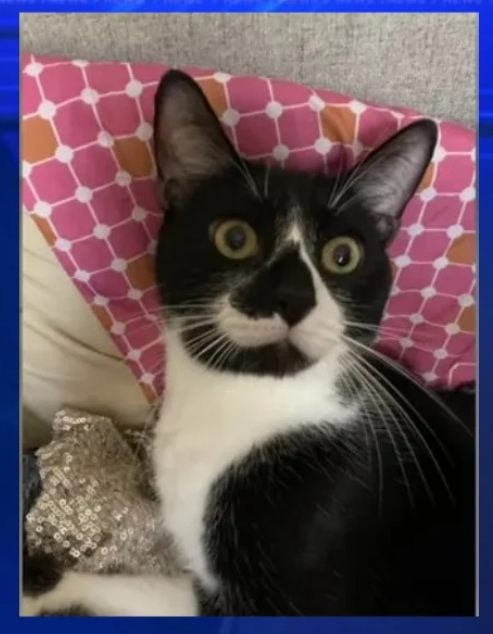 Axel was rushed to a Sarasota veterinarian after his owner discovered broken, bloodied toenails and witnessed his inability to stand. At the veterinarian, the gravity of Axel's injuries was apparent and the veterinarian recommended that he be transferred to an emergency animal hospital. But there was nothing that could save the cat, and he died the same day. Because of the severity of Axel's injuries, the veterinarian contacted the authorities to report suspected abuse.
Detectives questioned Harris, but he denied any wrongdoing; claiming that Axel was "fine" when he was with him.
A necropsy performed on August 26 by the Florida Department of Law Enforcement (FDLE) revealed how much damage had been inflicted on Axel's small body. The Tampa PD detailed the grim findings:
"Axel suffered severe hemorrhaging and bruising to internal organs, facial injuries, including a missing tooth, and markings were found on his body indicating that he had been stomped. His cause of death was ruled as blunt force trauma."
Please add your name to the petition today. Eric Harris' excuse for his brutal attack on Axel was anger because the cats got on the furniture and counters; that anger was taken out on Axel in the worst way possible. A grown man viciously stomped a small, fragile cat to death.
We the undersigned demand that Eric Harris is held responsible for fatally attacking a cat named Axel. We are petitioning for Harris to receive the maximum punishment allowable by law for his felony charge of Aggravated Cruelty to Animals. At sentencing, we hope to see Harris prohibited from owning or residing with animals in the future. 
*The Pasco Sheriff's Office has confirmed that Harris has been terminated; he was promptly released from jail after posting bond.
Note: Individuals are presumed innocent until they have been found guilty in a court of law. Animal Victory relies upon the authorities and the court system to determine guilt or innocence.
News:
Update 9/19/2022: Arraignment scheduled for 10/04/2022 at 1:30 pm in courtroom 14. Animal Victory has sent 14,020 signatures along with our petition to State Attorney Lindsey Hodges.
Sheriff's Deputy Faces Felony Animal Cruelty For Fatally Stomping Girlfriend's Cat
14,182
signatures = 71% of goal
14,182
Irene Casey
Sep 25, 2022
14,181
Chantal KOLLAR
Sep 25, 2022
14,180
STEPHANIE GROULX
Sep 25, 2022
14,179
Cindy Witherell
Sep 24, 2022
14,178
Monique Barela
Sick! Not only that but he should lose his job! Hes supposed to protect and he did the opposite!!!
Sep 24, 2022
14,177
Melanie Barr
Sep 24, 2022
14,176
Cindy McCrory
Sep 24, 2022
14,175
Kimberly Perry
Sep 24, 2022
14,174
Kristina A.
PUNISH HIM!!!
Sep 24, 2022
14,173
Terry Looney
Sep 24, 2022
14,172
Madeleine Fields
Sep 24, 2022
14,171
Josefiina Seppälä
Sep 24, 2022
14,170
karin schmitz
Sep 24, 2022
14,169
Marianne Roberts
Sep 24, 2022
14,168
Heather Duczeminski
This is so sickening. Very scary to know a man of the law did this to a tiny defenseless animal. What will he do to humans? Please make sure he receives full punishment for his actions which needs to include jail time.
Sep 24, 2022
14,167
Shannon Nichols
Sep 24, 2022
14,166
Cassie Pheonix
Sep 24, 2022
14,165
Lona Bjelland
Fire him and throw him in jail
Sep 24, 2022
14,164
Daniel Perkins
"An Eye For An Eye!" Is the only true justice! I certainly hope he no longer has a girlfriend, nor a badge, nor a gun. Society doesn't, nor want this type of unhinged psychopath in law enforcement!
Sep 24, 2022
14,163
Maureen Dale
Sep 24, 2022
14,162
Kathleen Morrison
Sep 24, 2022
14,161
Grendel Tirado
Sep 24, 2022
14,160
Sandra Poll
Humans make me sick!!!!! Poor defenseless animals
Sep 23, 2022
14,159
Mary Kelly
Sep 23, 2022
14,158
Leah Kirgis
Sep 23, 2022
14,157
Gisela Gama
Sep 23, 2022
14,156
Lisa Baker
Sep 23, 2022
14,155
Jean Nowak
Sep 23, 2022
14,154
benedicta wegeng
Sep 23, 2022
14,153
Lee Prouty
Girlfriend should immediately leave or kick the asshole out of the apartment. The jerk should have to pay for all the medical expenses for the cat and serve jail time for the abuse & cause of death of helpless cat.
Sep 23, 2022
---