Rescue Dog Slapped With Dangerous Dog Designation After Another Dog Attacked Him
Published: July 23, 2020 at 07:14 AM Author:
PENNY EIMS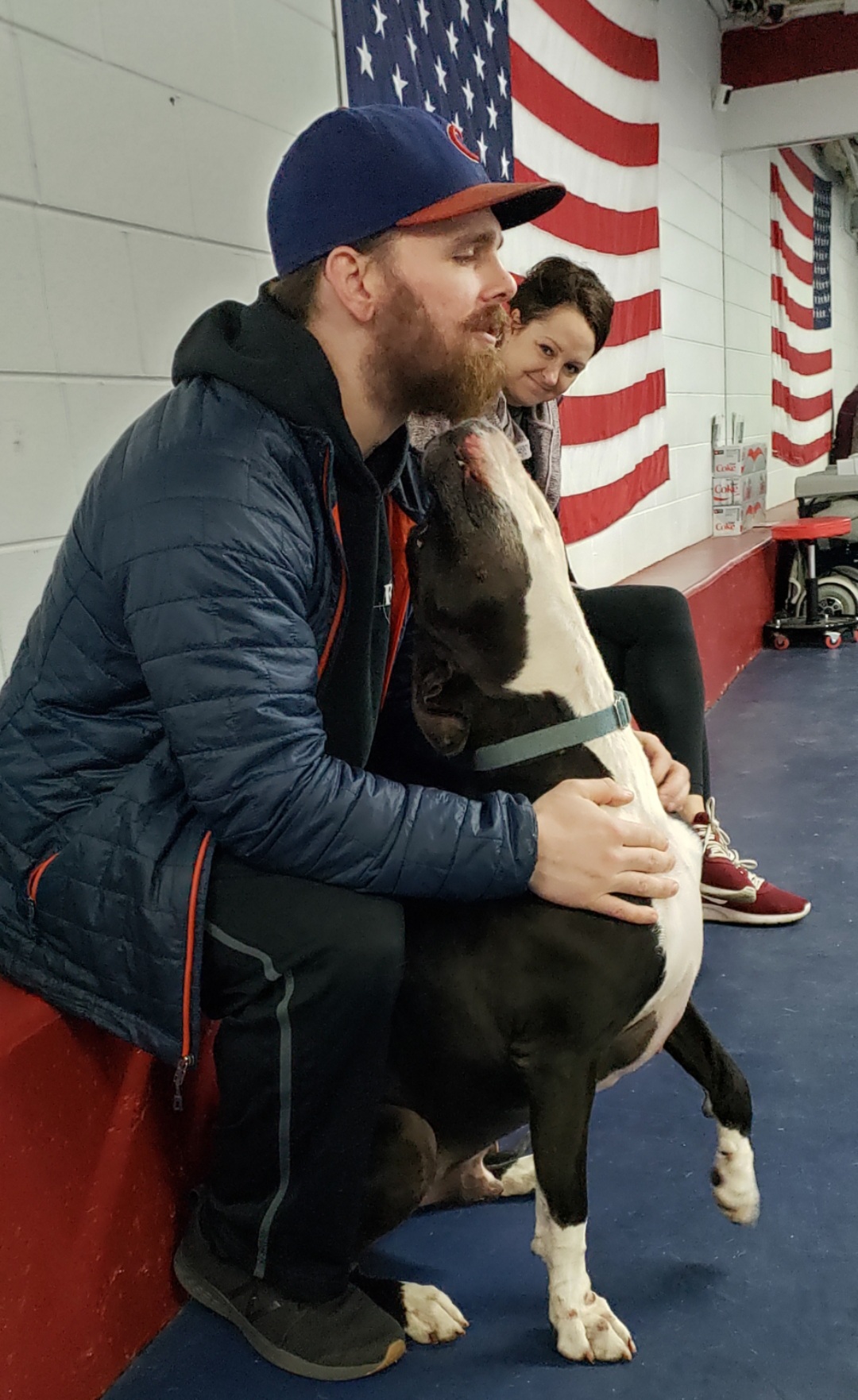 Illinois – A non-profit charity, which trains emotional support and service dogs for disabled veterans, is fighting to remove a dangerous dog designation from a rescue dog named Jordan. In November 2018, Jordan was attacked, while on leash, by a dog outside of an Illinois PetSmart store. According to Peter Cangelosi, with Pets and Vets USA, Jordan grabbed hold of and held onto, the smaller dog after it went after him – the smaller dog was not seriously injured, but Jordan is suffering from the consequences of that fateful day because he was the larger dog and he looks like a pit bull "type."
Cangelosi tells Animal Victory that DuPage County Animal Control conducted a "one-sided investigation" and did not bother interviewing the people who witnessed the incident. Jordan was labeled "dangerous" and now he has to wear a muzzle every time he leaves the Pets and Vets USA property.
Pets and Vets USA is fighting to have Jordan's dangerous dog designation removed in court in August. When and if that happens, Jordan will be trained as a PTSD service dog for a three-tour, U.S. Marine Purple Heart recipient named Joe who has fallen in love with the maligned dog.
Please sign the petition on Jordan's behalf. According to the attorneys working on this case, a dangerous dog designation has never been overturned in DuPage County, but there is a first time for everything and Jordan needs and deserves our collective support!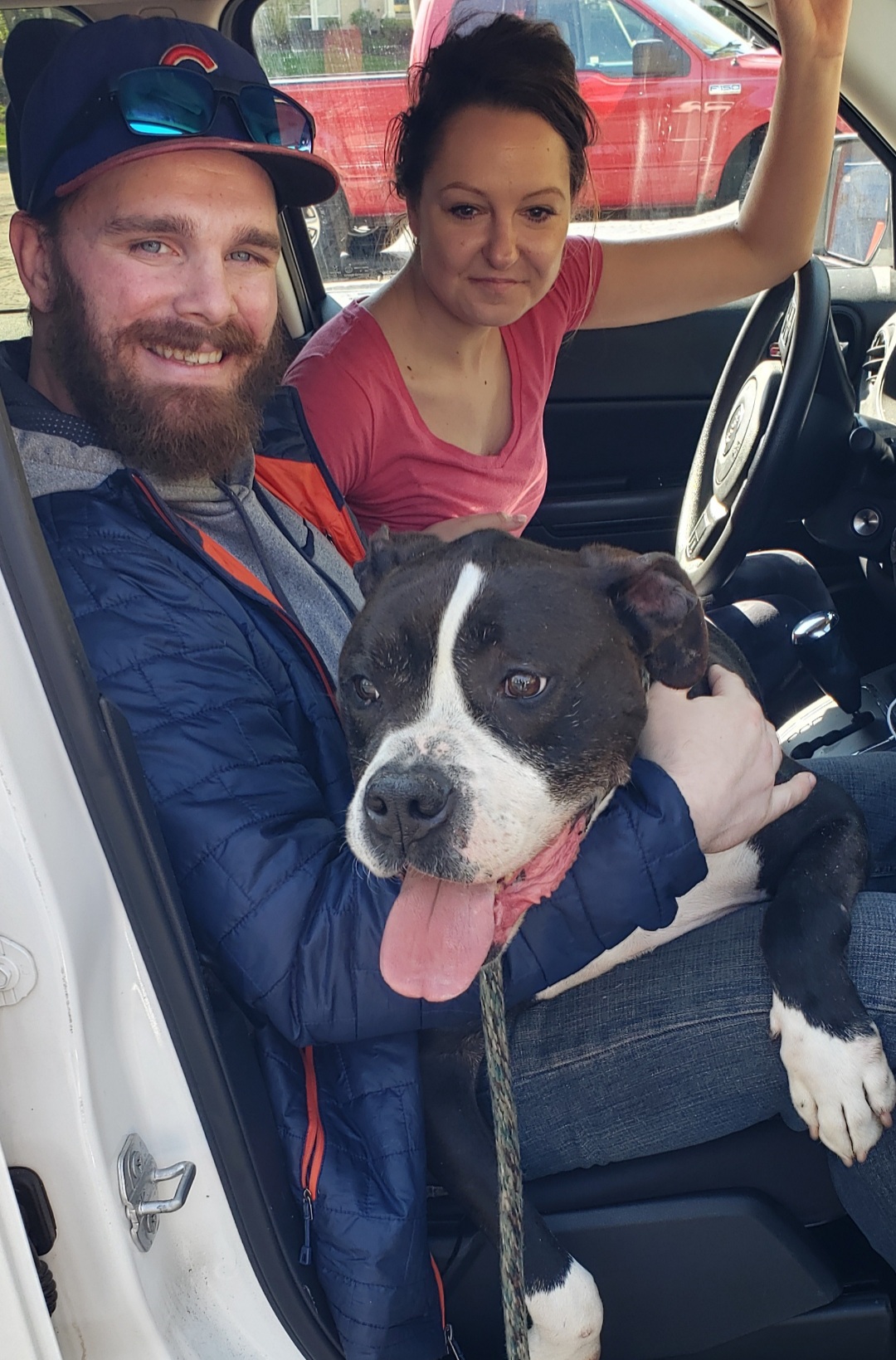 Jordan, a dog described as an "affectionate goof ball," has a team of attorneys who are working on his behalf, but it may not be enough for him to enjoy the freedom that he deserves. When Joe, the Marine veteran, first met Jordan there was an instant connection. And when Peter Cangelosi had to tell Joe about the muzzle requirement for Jordan, as well as the dangerous dog designation, Joe did not turn away from the discouraging news. In fact, when Cangelosi asked Joe, "Are you up for the greatest fight of your life, the freedom of your PTSD service dog?" he responded, "HELL YEA!"
Jordan has Joe, his attorneys, and Pets and Vets USA, fighting for his freedom – and now he needs your help as well. Please sign the petition to let the judge know that Jordan deserves to have the dangerous dog designation removed. The case was not fully investigated and Jordan is being discriminated against because he "looks like a pit bull."
Jordan's case will be heard on August 13 and 14 – we want the judge to know that people care about this case, and that the dangerous dog designation is unfair, especially with the lack of investigation put forth by animal control! Please show your support by signing the petition (and please leave your comments as well).
Final Update 10/24/2021: Pets and Vets has informed Animal Victory that they won their case and Jordan will not be designated as a dangerous dog! Peter Cangelosi tells Animal Victory that our petition "definitely" helped them win the case! Thanks to everyone who added their name, and support, to this important case! Without your support, this would not have happened.
Update 11/30/2020: Animal Victory sent 23,896 signatures to Joe's attorneys today. Please read our letter here.
Update 11/17/2020: The court date was to be held on November 16. The court has been postponed until January 20, 2021.  Please continue to Sign and Share. He Fought for us-Now Fight for him!
Update 9/2/2020: Today we sent 12,884 signatures and comments to Pets for Vets.  There is still time to sign and share this petition.
Update 8/26/2020: The case has been continued to November 5 and 6. There is still time to sign and share this important petition.
Update: 8/7/2020: Read our letter to the Attorney's here
* Individuals are presumed innocent until proven guilty in a court of law.
Prior Signatures 24,039