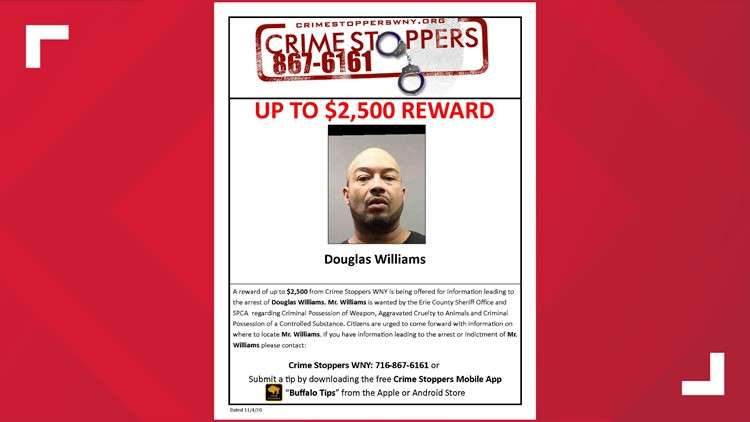 New York – A career criminal was recently arrested and charged for dealing drugs and dog-fighting. New York's Erie County Sheriff's Office has identified 43-year-old Douglas Williams of Buffalo as the accused drug-dealing dogfighter.
In a release, the authorities outlined what was discovered when a search warrant was executed at his residence:
ECSO SWAT Team executed a search warrant at his dwelling where five additional dogs were rescued. The dogs showed signs of severe abuse. Also recovered in the raid was a loaded 9mm handgun, cocaine, fentanyl, as well as drug paraphernalia.
DJ Granville, Chief of Narcotics and and Intelligence for the Erie County Sheriff's Office, said:
"You know exactly what you're looking at. You know there were a boatload of dog fights going on here. These poor animals are being pitted against each other. For people to take advantage of that, to bet money on that, to play their own egos on that… it's disgusting."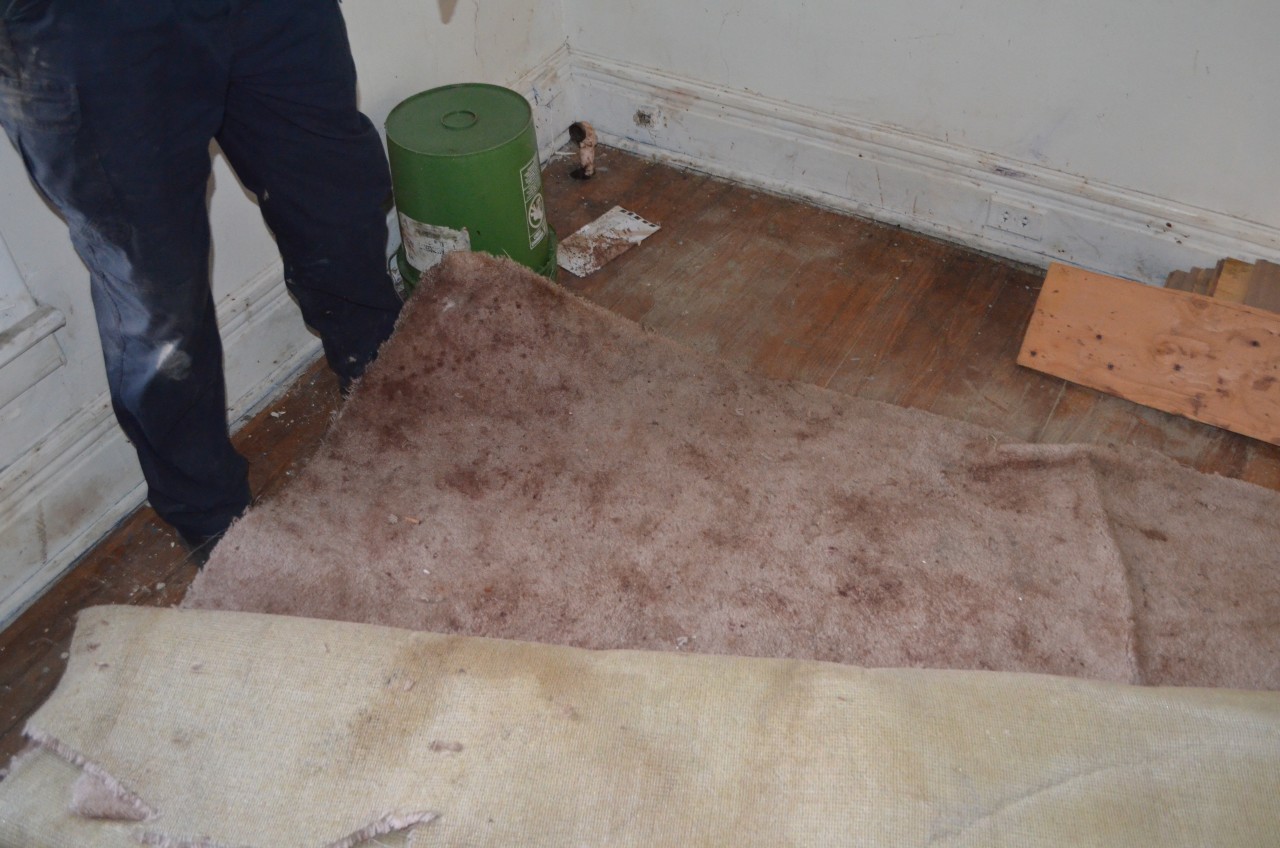 Williams was arrested and he is now missing after being released on bond. There is currently a $2,500 reward for information that leads to his arrest.
Please sign this petition to put this man away! Williams must be found and punished.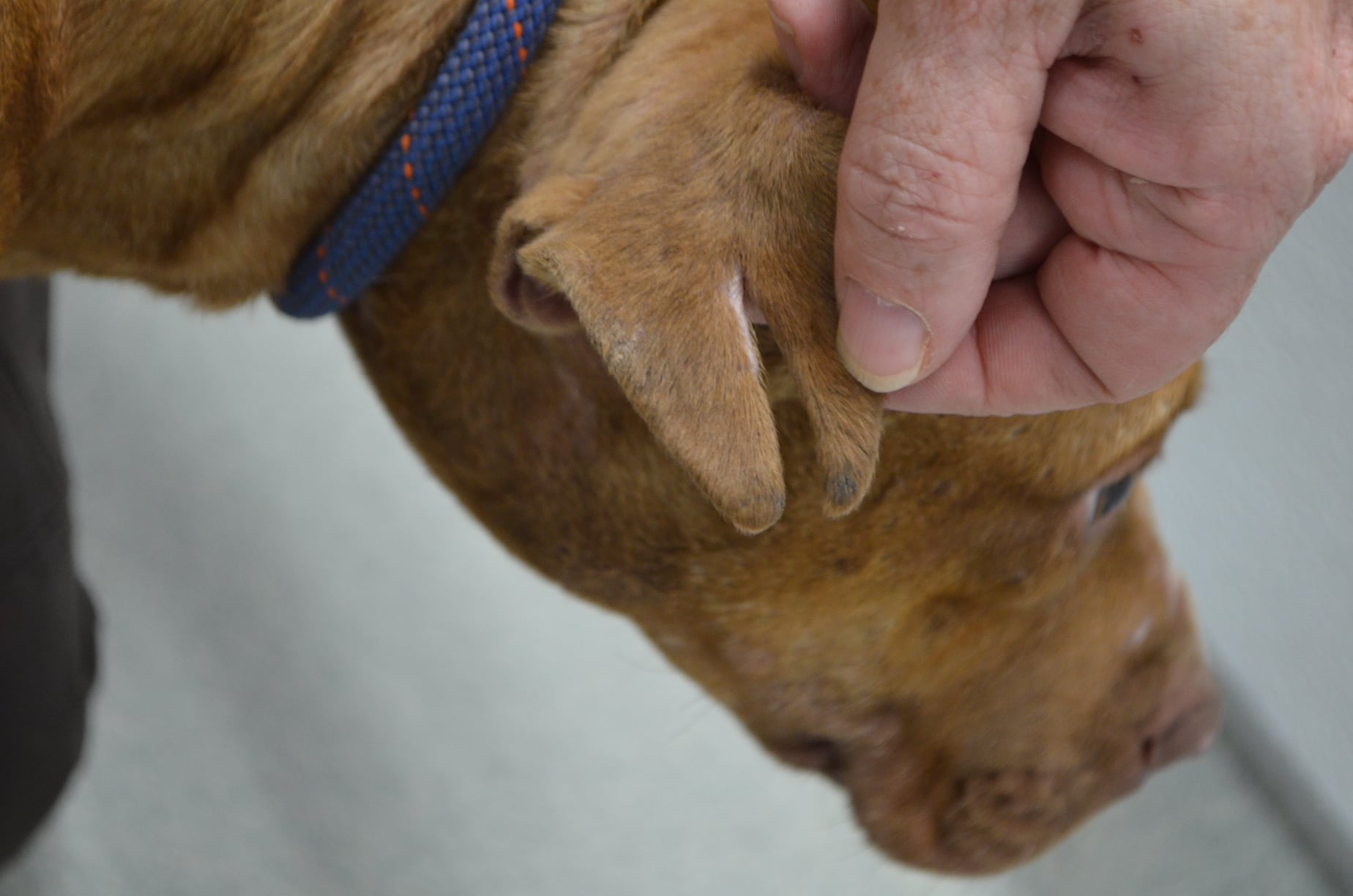 The Erie County Sheriff's Office outlines what was discovered at Douglas Williams' residence during the raid – in addition to dogs who showed signs of "severe abuse," were the following items: A loaded 9mm handgun, cocaine, fentanyl, as well as drug paraphernalia and dog fighting/training equipment.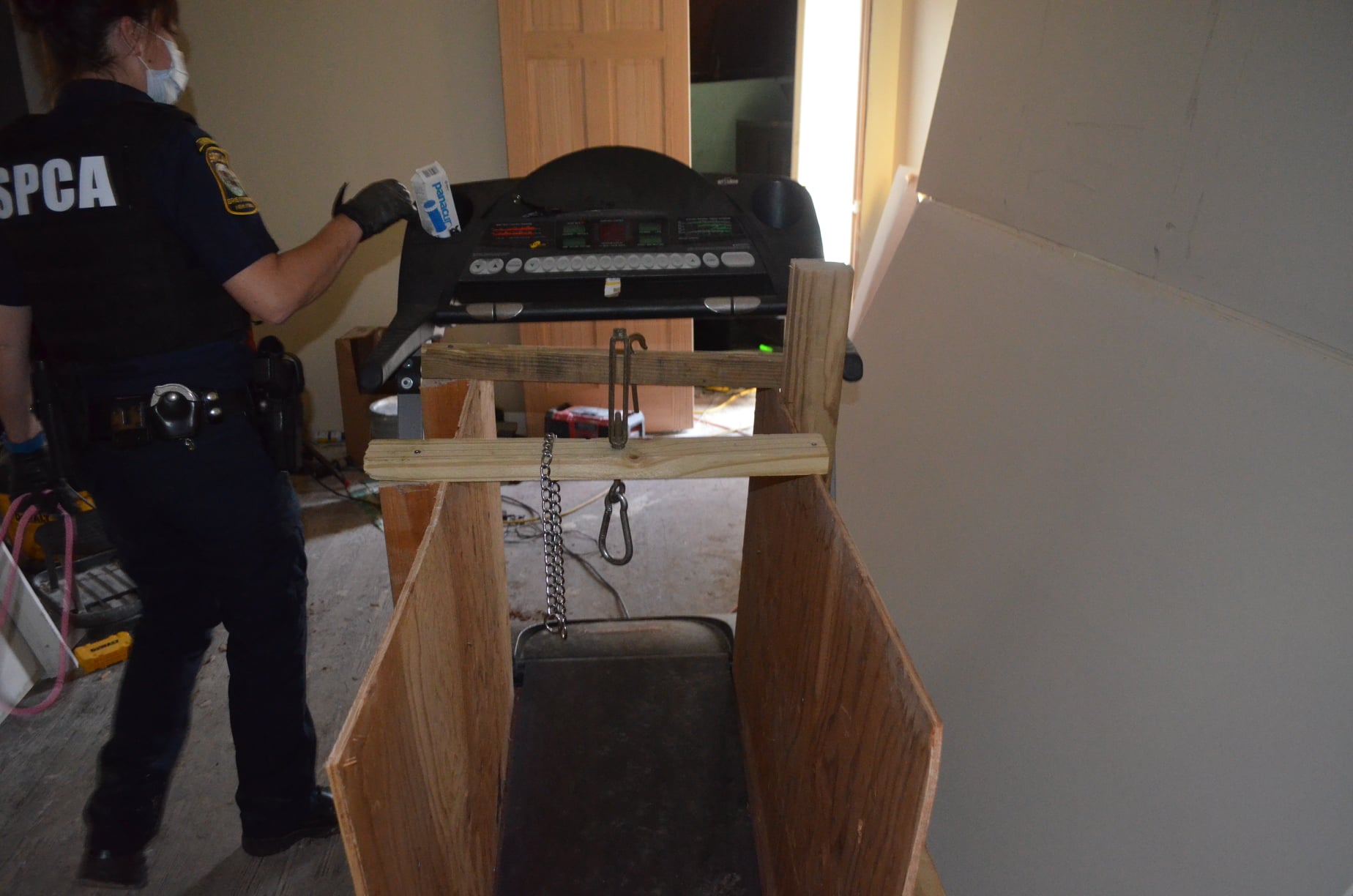 Williams was arrested and charged with felony counts of:
• Criminal possession of a narcotic with intent to sell;
• Criminal possession of a controlled substance; and
• Criminal possession of a loaded firearm.
He was also charged with felony counts of:
• Aggravated cruelty to animals; and
• Permitting animal fighting on one's premises.
In addition to the felony counts, he is charged with a misdemeanor count of criminal use of drug paraphernalia.
The Sheriff's Office stated, "Williams is currently on parole for his involvement in a violent home invasion. He has a previous conviction for aggravated cruelty to animals and two separate federal convictions for firearm possession."
Douglas Williams must be apprehended and punished for his laundry list of crimes! We need your signature to help convince court officials that Williams does not deserve any plea deals, and that he must receive the maximum punishment for the charges he faces. Please sign (and share!!) this petition. Anyone with information about his whereabouts is asked to contact Crime Stoppers Western New York at (716) 867-6161.
Note: The dogs are being cared for by the SPCA serving Erie County.
Individuals are presumed innocent until proven guilty in a court of law.
News:
Update 9/13/2022: The next court date is scheduled for September 15, 2022 at 9:30 a.m.
Update 8/17/2022: The next court date is set for August 31, 2022 in the Erie County Courthouse ES13. 
Update 6/14/2022: Animal Victory has learned that the next court date is scheduled to take place on July 14, 2022, at 11:30 a.m.
Update May 2021: Animal Victory learned that Douglas Williams still has an active warrant out. He posted bail but never showed up for his court date.
Update 12/21/2020: Today we sent 11,700 signatures to the Erie County Sherrif. Read our letter here.
Animal-Protection-Laws-of-New-York-2020-Animal-Legal-Defense-Fund
PRIOR SIGNATURES : 11822
Repeat Offender, With Lengthy Criminal History, Busted For Dog-Fighting
179
signatures = 1% of goal
179
John Robertson
Nov 30, 2022
178
Dana Dykes
Nov 19, 2022
177
brigitte deschaintre
Nov 11, 2022
176
Lisa Cairns
Oct 20, 2022
175
Carolina Pino
Oct 15, 2022
174
Shannon Nichols
Oct 07, 2022
173
Michele Pierce
Oct 05, 2022
172
Marga Gili
Sep 22, 2022
171
Shambhavi Ojha
Sep 18, 2022
170
Guisselle Martinez
Sep 17, 2022
169
Carmen Verdugo
Sep 11, 2022
168
Michelle Krueger
Sep 09, 2022
167
Tina Woods
Sep 03, 2022
166
Jeffrey Clouatre
Sep 03, 2022
165
Nancy Coupe
Sep 03, 2022
164
Farah Khumbatta
Aug 20, 2022
163
Patricia Henson
Aug 19, 2022
162
Anu Dutt
Aug 18, 2022
161
Susan Cerniglia
Aug 11, 2022
160
Vickie Barnett
Aug 10, 2022
159
Renee Crawford
Aug 10, 2022
158
Carolyn Chamberland
Wouldnt if happened again taken care of first time
Aug 02, 2022
157
kingsley clary
Jul 15, 2022
156
Anonymous
Jul 14, 2022
155
Lacee Mikkelsen
Jul 13, 2022
154
Lisa Stoneham
You deserve a life sentence!
Jul 05, 2022
153
Cornelia Herschel
Jun 23, 2022
152
Olga Espinoza
Jun 23, 2022
151
Angela Steinberg
Jun 18, 2022
150
Debbie Mccollum
Jun 12, 2022
PRIOR SIGNATURES : 11822
---