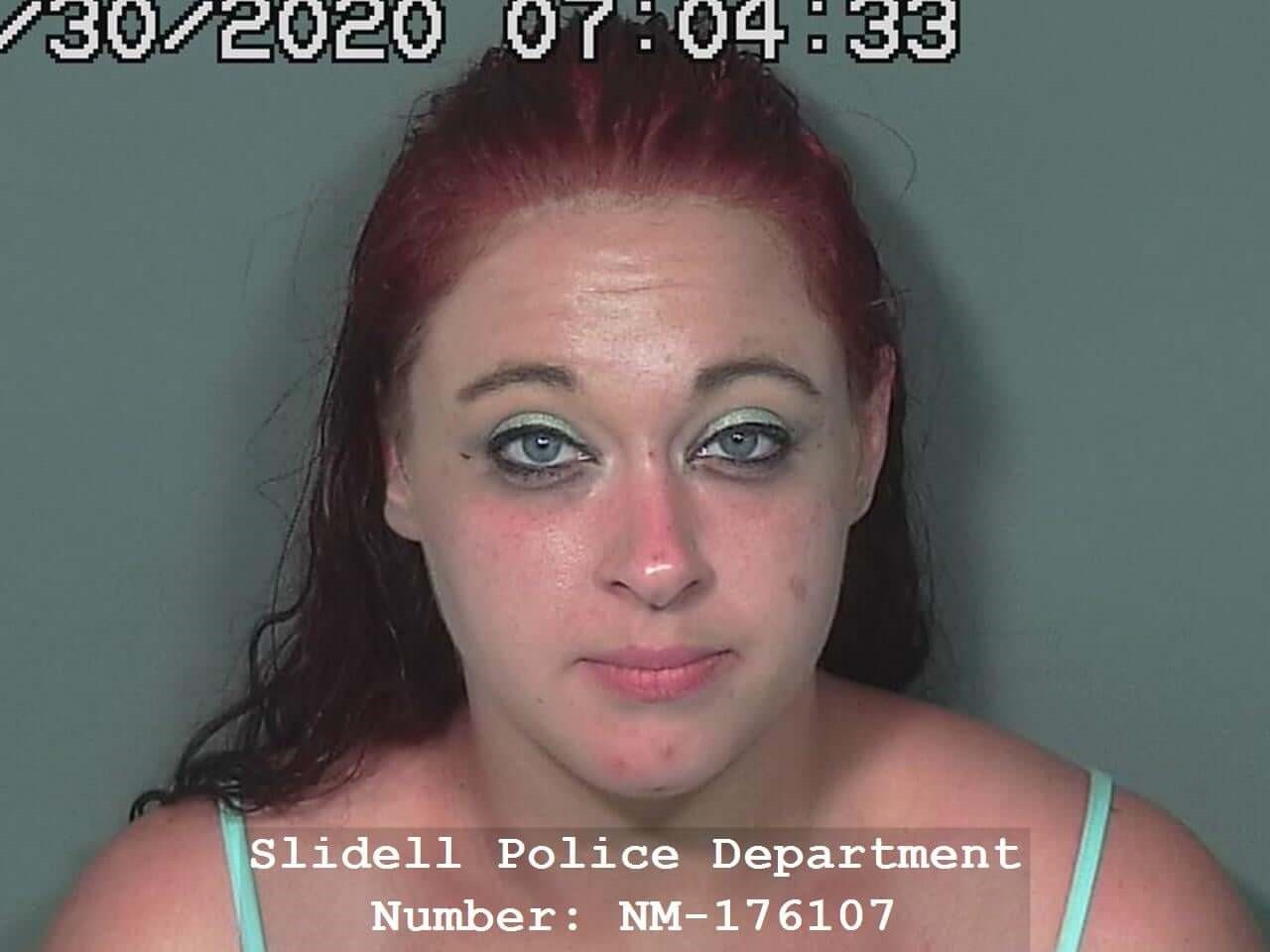 Slidell, Louisiana – A woman went shopping inside of a Slidell, Louisiana, Walmart for over an hour while her puppy suffered inside of a parked car. The six-month-old puppy, named BoeBoe, was spitting up blood and crying when witnesses broke into the vehicle to pull him out. But the damage to BoeBoe's little body was done – by the time the pup was examined at a veterinary clinic, his temperature was 109-degrees and he was declared brain dead.
The woman responsible for BoeBoe's untimely and tragic demise is 27-year-old, Brittney Robertson. Please sign the petition, which will be presented to officials with our letter demanding maximum fines and punishment for BoeBoe's killer!

Brittney Robertson must be punished for her moronic decision to leave an innocent puppy locked in a parked car on a hot summer day for over an hour. While Robertson enjoyed shopping in an air-conditioned store, her puppy literally cooked alive. Imagine BoeBoe's suffering inside of the car. Imagine his despair and pain as the car's interior temperature climbed, but nobody came to his rescue.
Robertson's actions are unconscionable and she must be punished!
According to the Slidell Police Department, if convicted, Robertson will be fined not less than five thousand dollars nor more than twenty-five thousand dollars or imprisoned, with or without hard labor, for not less than one year nor more than ten years, or both. This woman caused extreme suffering and death to her own puppy and now she must be punished!
* Individuals are presumed innocent until proven guilty in a court of law.
Update 2/23/2022: Animal Victory has learned that the next court date is scheduled for 5/23/2022.
Update 1/22/2022: Animal Victory talked with personnel from the division G felony courts of St. Tammy's Parish. Robertson is set to appear on 2/02/2022 and 2/14/2022 in court.
Update 11/22/2021: Animal Victory left a voicemail message with the court in an effort to get the outcome from the court date in October. No return call has been received.
Update 9/29/2021: Court is scheduled for October 13, 2021
Update 1/12/2021: The District Attorney's office has informed Animal Victory that Brittney Robertson failed to appear for her scheduled court date. A warrant for her arrest is expected. The case will be put on hold until Brittney Robertson has been apprehended.
Update 9.16.2020: Read our Letter to the District Attorney Here
Animal-Protection-Laws-of-Louisiana-2020-Animal-Legal-Defense-Fund
PRIOR SIGNATURES : 12849
Puppy Brain Dead After Owner Left Him Inside Of Sweltering Car For Over An Hour
816
signatures = 5% of goal
816
DeAnn Hill
Jun 30, 2022
815
Olga Espinoza
Jun 23, 2022
814
Cornelia Herschel
Jun 22, 2022
813
Rochelle Massey
Jun 21, 2022
812
Michele Bestor
Stick this bit** in a hot car and forget about her. Let's see how she like it when she starts overheating and spitting up blood. Horrible horrible person.
Jun 04, 2022
811
Grace Vendemio
Jun 02, 2022
810
Sara Sampkin
May 29, 2022
809
Janice VanMarter
May 29, 2022
808
Marion Friedl
May 22, 2022
807
Alessia Di Buono
May 14, 2022
806
Christine Chudzicki
May 10, 2022
804
moe sully
May 07, 2022
803
JULIE WIEGL
May 07, 2022
802
peter vanner
May 07, 2022
801
el crotser
Think of the horrific suffering of BoeBoe -- heartbreaking -- ENSURE idiot NEVER AGAIN adopts!
May 07, 2022
800
mari smetan
ENSURE idiot NEVER AGAIN adopts!
May 07, 2022
799
Angela Dennis
May 05, 2022
798
Mitra Pejman
Apr 29, 2022
797
mark gillono
Apr 26, 2022
796
Alison Brennan
Apr 26, 2022
795
Jeff Dickson
Apr 26, 2022
794
Frank Schultz
Apr 24, 2022
793
Roslyn Pollinger
Apr 20, 2022
792
Dottye Benton
This dirt bag should never be allowed to ever own an animal again. And, she should be made to stay in a hot car for an hour. I pray that this little innocent baby was euthanized so he can once and for all be free from the pain I know that he suffered. He's with Jesus now.
Apr 12, 2022
791
Sydney Allrud
Apr 10, 2022
790
Michael Casella
Apr 08, 2022
789
Juliana Jordan-Huber
Apr 05, 2022
788
ernest glover
Apr 01, 2022
787
Jocelyn Warburton
Apr 01, 2022
PRIOR SIGNATURES : 12849
---