Punish Owner Of Petting Zoo Where Dead And Malnourished Pigs Were Found
Published: February 22, 2020 at 05:27 AM Author:
PENNY EIMS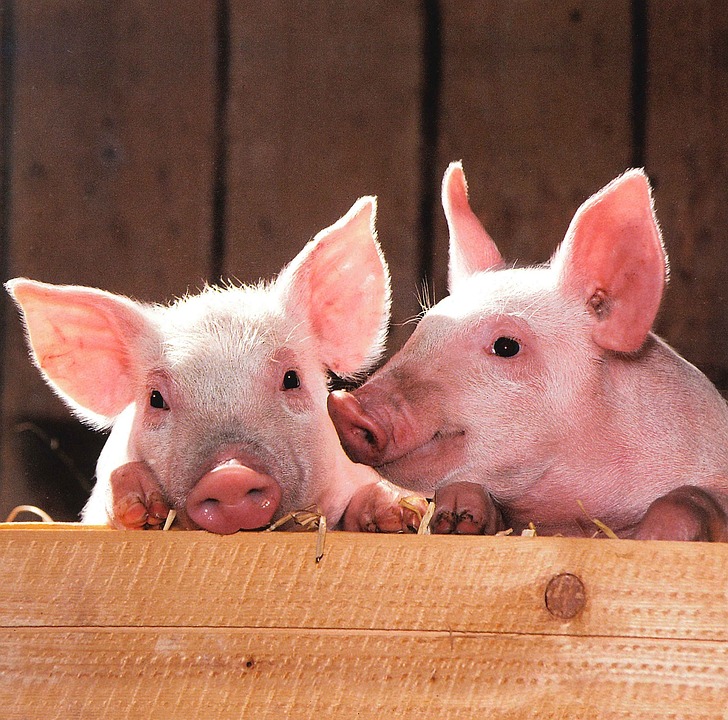 Sussex, New Jersey – A New Jersey petting zoo owner is facing multiple animal cruelty charges after dead and malnourished pigs were discovered last August at a property he was leasing in Sussex County.
Dennis Sugar, 47, was recently indicted on multiple charges for the more than 30 pigs who were found dead at the Sugar Sweet Farms petting zoo. In addition to the dead pigs, malnourished piglets and injured and ailing goats were discovered.
Sugar could face up to 13 years in prison if he is found guilty of the charges – please sign the petition to help make this possible! Your signatures will be sent to the prosecutor to let it be known that we care about animal abuse cases and want to see abusers punished for their actions!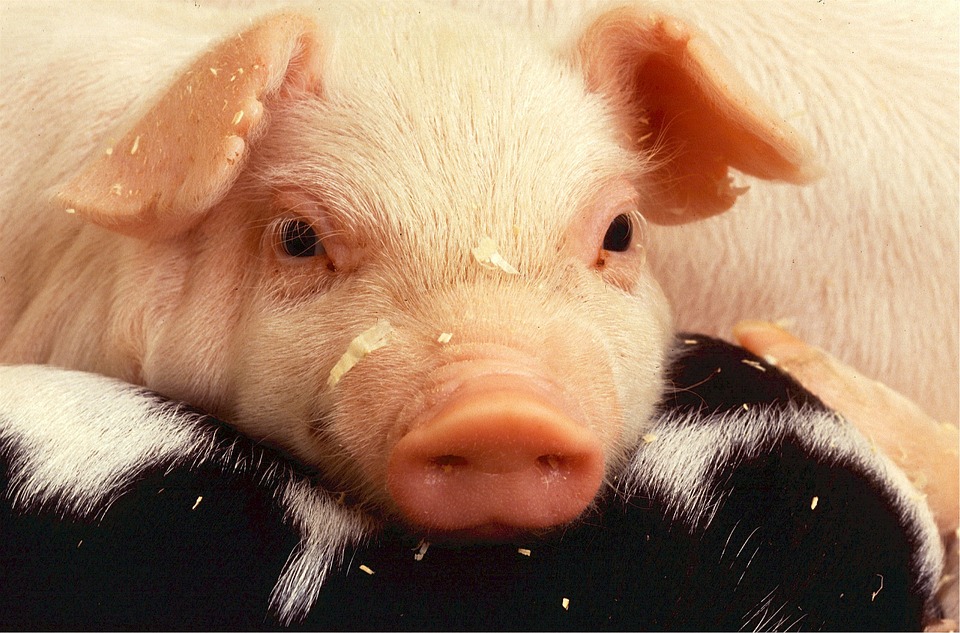 Grim details about the petting zoo situation were released in the police report: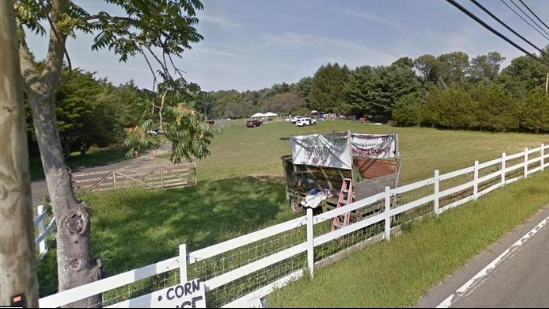 Upon arrival, detectives observed around 30 dead pigs and an additional 14 live pigs that were malnourished on Sugar's farm property. Detectives were able to secure the 14 pigs and called to get them medical attention, with a veterinarian later describing them as emaciated.
The animals at the petting zoo relied upon Sugar for care, but they were failed. Over 30 of the pigs died, and the surviving pigs were malnourished and denied clean water and adequate food. One goat was discovered dead in a hay pile and surviving goats were suffering from parasites and injuries.
Each and every case of animal cruelty must be taken seriously and abusers must be punished. Your signatures will be presented to the Sussex County Prosecutor's Office to let officials know that we want this man to be put away.
* Individuals are presumed innocent until proven guilty in a court of law.
Final Update: https://www.njherald.com/story/news/courts/2022/11/03/sugar-sweet-farms-zoo-owner-sussex-county-nj-animal-cruelty/69613979007/
After pleading guilty and apologizing to the court, Dennis Sugar was sentenced to one year of probation as part of a "heavily negotiated plea" deal. Initial third- and fourth-degree charges, along with the possibility of jail time, were dismissed as part of the plea deal. Sugar must serve 10 days of community service, pay just over $1,000 in fines and provide $3,000 in restitution to Tamberline Sanctuary, which helped rescue and care for the surviving animals from Sugar's farm. Dennis Sugar now has a goat yoga business under the name, Lazy Day Farm.
Attached is a video from a news station that helped his new platform just last month:  https://www.mysuncoast.com/video/2023/03/22/lazy-day-farm-hosting-goat-yoga-cause/
Update 12/21/2020: Animal Victory has been informed that the next court date has been pushed to 1/12/21.
Update 10/20/2020: We have sent a total of 4778 signatures and comments to the prosecutor's office today. It is our understanding that Dennis Sugar will be in court on October 28th.
Update 3/6/2020: READ OUR LETTER HERE
UPDATE 03/06/20: We received the following information indicating Sugar Sweet Farms has decided to let another organization take over his farm.  We have also learned his court date is March 16th.  We will keep you posted.
March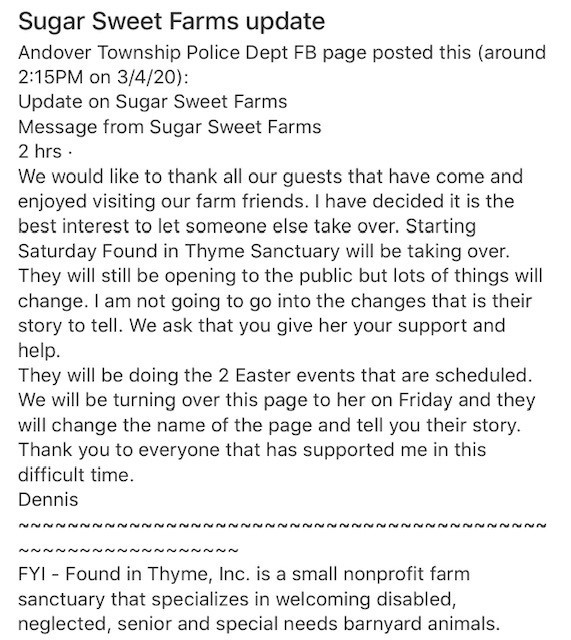 Animal-Protection-Laws-of-New-Jersey-2020-Animal-Legal-Defense-Fund
Prior Signatures 5,406