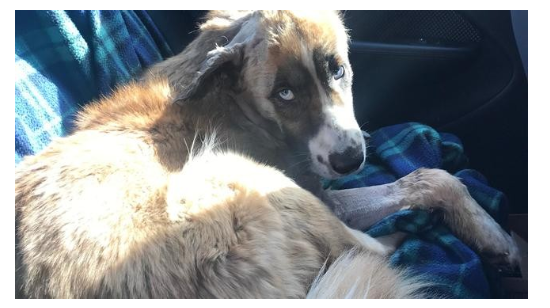 Cleveland, Tennessee – A 21-year-old Cleveland, Tennessee, man videotaped a horrific dog fight that resulted in the death of his neighbor's dog. The man who not only videotaped the horrific fight but also celebrated his dog's "good efforts," is identified as Matthew Bryan Garman.
In a press release, the Bradley County Sheriff's Office recounted the dreadful details:
At approximately 4:24 p.m. on March 6 of 2020, a video was posted on Garman's Facebook account showing two dogs fighting. In the video, one dog was on top of the other, pinning it down and biting it on the neck area. The caption posted with the video read "He did good", in reference to the dog on top, which was later determined to belong to the family at the residence where the dog fight occurred.
A dog named Manny died from the injuries sustained in the dog fight. Please join us in asking for Garman to be punished to the fullest extent of the law for this heinous crime. A plea deal and slap on the wrist is NOT good enough!
Manny did not deserve the cruel, painful death that Garman caused. It is appalling that this violent fight was recorded and celebrated. It is disgraceful that no attempts to end the blood bath were made.
The Sheriff's Office reviewed the case with the District Attorney's office, charging Garman with one count of Fighting or Baiting of Animals. Garman was arrested and now he must face a significant sentence for his despicable act of cruelty! Please add your name to the petition – your signatures and comments will be given to the prosecutor along with a request for this man to face severe punishment.
Update 7/2020: VICTORY! Matthew pled guilty and received one year in jail for the animal cruelty charge and $650 in court costs and fines. He was also sentenced to six years in jail for violating probation and for previous charges.  Case # 2020CR146  Thank you to everyone who took the time to sign this petition. 14,788 signatures.
Update 3/24/2020:
"On Thursday, March 19 of 2020, Matthew Garman appeared before Judge Sheridan Randolph in General Sessions Court. Through his attorney, Garman waved his right to a preliminary hearing and was bound over to the Bradley County Grand Jury. District Attorney General Steve Crump and Sheriff Steve Lawson were present in the courtroom when Garman waived his right to the preliminary hearing. Garman will be facing charges of Fighting or Baiting of Animals when his case is heard by the Grand Jury."
Updates will follow when they become available.
Source:  Bradley County Sheriff's Office TN: https://www.facebook.com/BradleyCoSheriff/
* Individuals are presumed innocent until proven guilty in a court of law.
05/12/2020: Read Our Letter Here
Two Teens Charged For Brutal Beating That Left Dog Dead In Tennessee
16,178
signatures = 81% of goal
16,178
M.H. Lynch
Remember, people, especially young people, who abuse animals have been proven to move on to abuse people!! These horrible kids are terrible danger to others. STOP THEM!!
Jul 01, 2022
16,177
Tanya Miner
Jul 01, 2022
16,176
Sulema Hammett
Jul 01, 2022
16,175
Wendy Ruhland
Jul 01, 2022
16,174
Shirley Wiechert
Jun 30, 2022
16,173
Holly Mansfield
Jun 30, 2022
16,172
Janis Keller
Jun 30, 2022
16,171
Graziella Caruana
Jun 29, 2022
16,170
Catherine Thomas
Get justice please!!!
Jun 29, 2022
16,169
rose moore
Jun 29, 2022
16,168
Julie Wild
Jun 29, 2022
16,167
Tina Castaneda
I won't watch the video.... I hope these pieces of trash get what they deserve....psychotic assholes
Jun 28, 2022
16,166
Jacqueline Peipert
Jun 28, 2022
16,165
Sheri Lane
Jun 28, 2022
16,164
Ruth Stevenson
I couldn't bring myself to watch the video of an animal being beaten to death. Please, please help to make sure these two sub-humans are punished to the fullest extent of the law for what they did.
Jun 28, 2022
16,163
Kathy Mesch
Jun 28, 2022
16,162
Tonya Austhof
Jun 28, 2022
16,161
Maria Salazar
Jun 27, 2022
16,160
Lori Borchert
This is beyond inexcusable.
Jun 27, 2022
16,159
E Froederberg
Jun 27, 2022
16,158
E Froederberg
Jun 27, 2022
16,157
Nancy Wakili
So cruel and inhumane
Jun 26, 2022
16,156
Joyce Bertram
Jun 26, 2022
16,155
Nalini Cherian
Jun 26, 2022
16,154
Karen Isaacs
Jun 26, 2022
16,153
karen johnston
Jun 26, 2022
16,152
Gun-Britt Barkman
Jun 26, 2022
16,151
Guillermo Quintero
Jun 26, 2022
16,150
cindy martin
Jun 25, 2022
16,149
Elaine Rounds
Jun 25, 2022
PRIOR SIGNATURES : 10280
---