Punish Man Who Repeatedly Beat Cow And Dragged Animal Behind ATV
Published: April 07, 2020 at 05:51 AM Author:
PENNY EIMS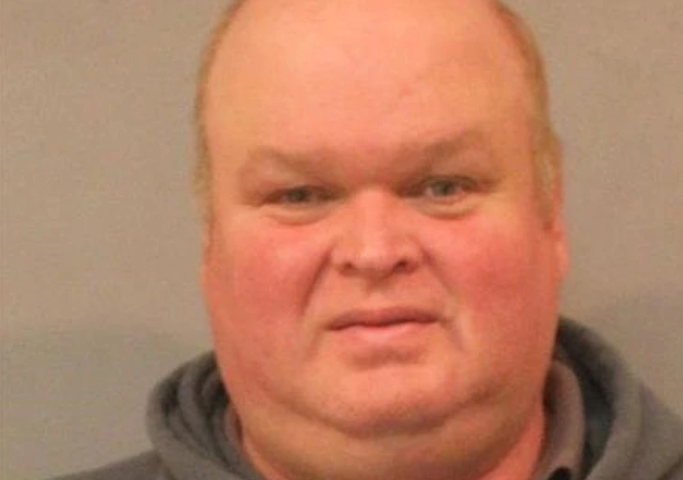 Crown Point, Indiana –  An Indiana man is accused of horrific abuse of a cow. The man identified as the abuser is 52-year-old Paul R. Marshall, of Crown Point. Court records indicate that a video of Marshall's abuse shows that he was observed "dragging a black cow behind an ATV down a driveway," at times getting off the vehicle "punching and kicking the cow he was dragging."
Marshall continued to try and drag the cow, who kept falling – but the abuse did not end there, the affidavit states:
"Marshall got off the ATV, went up to the cow, kicked it several times in its head and torso and beat it with his fists."
Marshall has previously been charged with domestic battery – in 2006, he allegedly battered his wife. Court records reveal that the abuse caused, "redness on the left side of her face and bruising, which resembled hand prints, on both of the victim's forearms." He is accused of beating her again in 2007. Court records show that he hit the same woman on the right side of her face and neck while she was picking up her children.
Enough is enough! This cruel man must be put behind bars for a long time! Please add your signature to the petition, which will be presented to the prosecutor.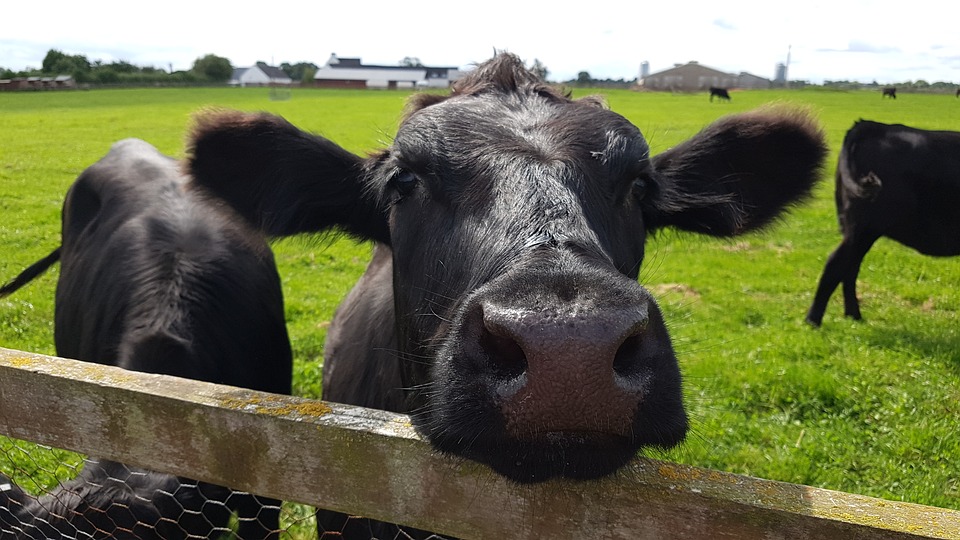 Paul Marshall has shown a pattern of abusive behavior. The abuse towards the cow was caught on video – how many others may have suffered a similar fate, but nobody saw it? The innocent must be protected from this cruel man and your signatures are needed to help make that happen!
Marshall is charged with knowingly or intentionally abusing a vertebrate animal, a Class A Misdemeanor, and recklessly, knowingly or intentionally neglecting a vertebrate animal that is in a person's custody, also a Class A misdemeanor.
The abuse must stop and this man needs to go to jail and be prevented from owning any animals in the future. Please join us in making this possible!
According to the Humane Society of the United States,
"The animals whose abuse is most often reported are dogs, cats, horses and livestock. Undercover investigations have revealed that animal abuse abounds in the factory farm industry. But because of the weak protections afforded to livestock under state cruelty laws, only the most shocking cases are reported, and few are ever prosecuted."
News:
Chicago Tribune coverage here.
NWI.com coverage here.
Update 12/15/2022: Animal Victory is sorry to report that this case was dismissed. We thank everyone who took the time to sign the petition and help us fight for justice. 
Update 8/28/2022: The omnibus hearing on the 17th was commenced, and concluded. The next court date for pre-trial is scheduled for October 31, 2022 at 9 a.m. The jury trial will begin November 17, 2022 at 8 a.m. 
Update June 1, 2022: Animal Victory has sent 35,128 signatures to Attorney Bernard Carter
Update May 2022: Animal Victory was told that a discovery conference was scheduled to take place on 5/11/2022. The next court date is July 13, 2022. 
Update 3/14/2022: The February 28 conference was canceled; the court docket does not specify why. It has been rescheduled to April 25 at 9:00 a.m.
Update 2/3/2022: Animal Victory has learned that the Discovery Conference has been rescheduled for 2/28/2022 at 9 a.m.
Update 9/27/2021: Animal Victory has learned that a discovery conference is scheduled for 12/01/2021 at 9:00 a.m.
Update 6/11/2021: Animal Victory has learned that a Discovery Conference is scheduled for August 2 at 9 a.m. (Judicial Officer Sheila Moss)
Update 5/25/2021: AV has sent 20,150 signatures to prosecutor Carter along with our letter of intent.
Update 4/16/2021: Animal Victory has been informed that the discovery conference is on June 7, 2021.
Update 3/5/2021: Animal Victory has been informed that the Judge granted a motion for a continuance from 2/9/2021 to 4/5/2021.
Update 12/27/2020: Animal Victory has spoken with the district attorney's office. The defendant, Paul Marshall, is taking advantage of the courts during the pandemic along with changing defense attorneys with every appearance prolonging court. The new discovery dates are 1/13/21 & 2/8/21.  The case number is 45D08-2003-CM-001713.
Update 10/08/2020: Marshall appeared in court on October 5, for another discovery date, to see what evidence the prosecution has against him. Animal Victory will continue to fight for maximum punishment.
Update 9/22/2020: Animal Victory has spoken with the district attorney's office. Prosecutor Doug Shaw assures Animal Victory that he is NOT offering any plea deals.  Marshall's attorney has been informed that the charges must be accepted or this case will go to trial. The district attorney's office does not want Marshall to get away with another violent act.
Update 4/22/2020: READ OUR LETTER HERE
Animal-Protection-Laws-of-Indiana-2020-Animal-Legal-Defense-Fund
* Individuals are presumed innocent until proven guilty in a court of law.
Prior Signatures 20,221