Punish Animal Sanctuary Founder For Death Of Hundreds Of Animals
Published: January 09, 2020 at 11:00 AM Author:
PENNY EIMS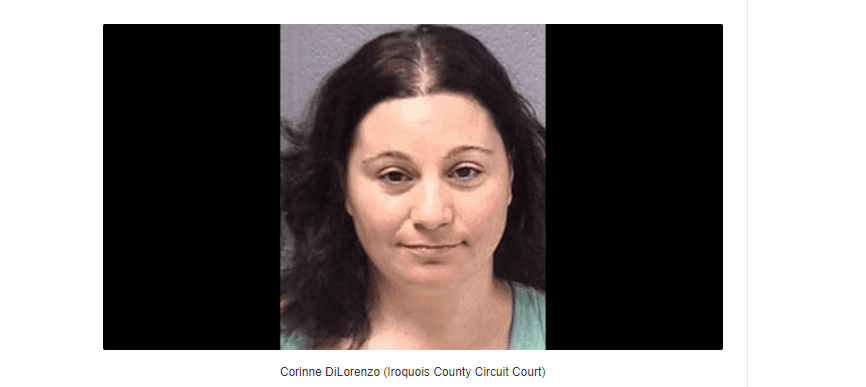 Thawville, Illinois – Corinne DiLorenzo, founder of (the now defunct) Earth Advocates, aka Earth Animal Sanctuary in Thawville, Illinois, was arrested on December 24, 2019. DiLorenzo is believed to be responsible for the deaths of hundreds of animals who were entrusted to her care. The number of animal corpses found in shallow graves on the property is staggering – in fact, more than 600 deceased animals were found in mass graves.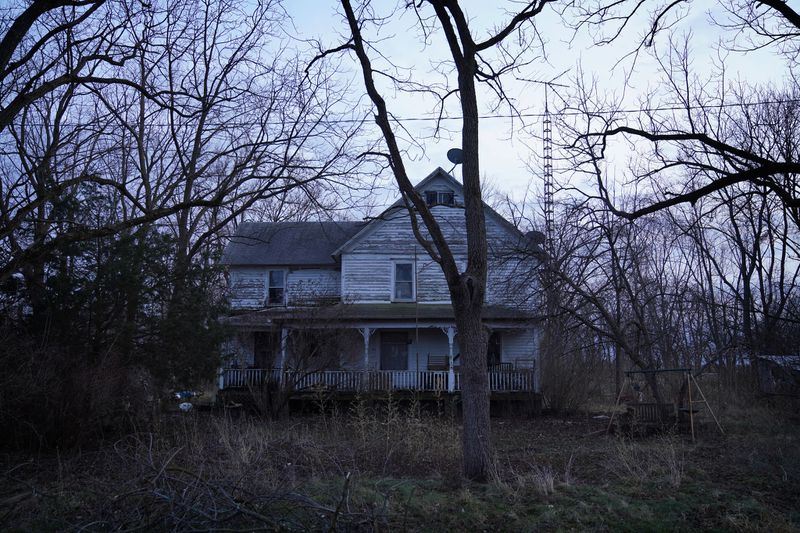 DiLorenzo, aka Cori Dee, is facing a class 4 felony charge of aggravated animal cruelty. An Iroquois County grand jury has turned a one-count indictment against DiLorenzo, alleging that she "intentionally caused the death of multiple companion animals, including dogs, cats, pigs, rabbits, birds, goats, raccoons and turtles."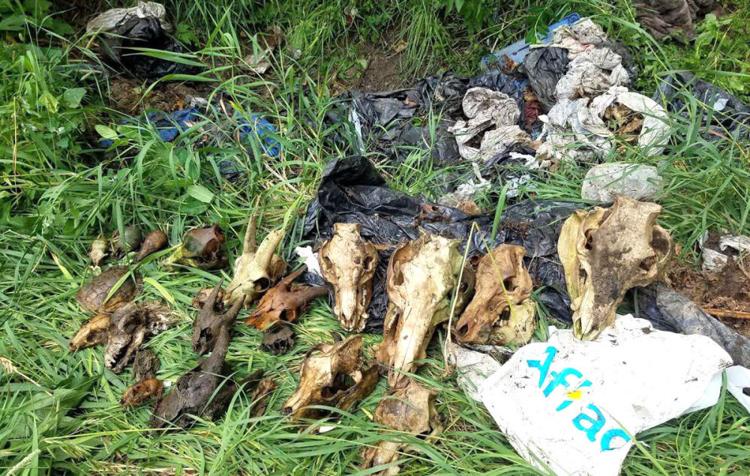 People familiar with the situation have described it as something "out of a horror story." Please join us in asking James Devine, Iroquois County State's Attorney, to put DiLorenzo behind bars for the maximum allowable time for her charge. Additionally, we ask that she be forbidden from owning or caring for any animal for the remainder of her life.
More about this horrible situation as well as Corinne DiLorenzo's suspicious past life rescuing animals which involved a mysterious fire at the EARTH Advocates / EARTH Animal Sanctuary Outline of Important Information  (established to keep people up-to-date about what is happening with this criminal case).
News:
Final Update: DiLorenzo accepted a misdemeanor plea deal for 18 months of probation. Conditions of probation include: (1) defendant not to violate any law anywhere while on probation,
(2) defendant to report to the probation department and comply with their
rules,
(3) defendant not to own or possess a firearm or deadly weapon while on
probation,
(4) that the defendant not leave the State of Illinois without prior
permission of the Court or the probation (5) that the defendant permit the
probation department to visit his home or elsewhere while on probation. (6)
Defendant to submit to drug testing and not to test positive. In addition,
defendant to pay a fine of $50 Assessment of $439, 30 hours of public
service work.
Defendant not to own or possess any pets or animals while on Probation.
Animal Victory hoped for a stronger sentence, but we are pleased that DiLorenzo is prohibited from owning or possessing animals during probation. We are thankful to everyone who helped fight for justice in this terrible animal cruelty case. 
Update 12/09/2022: The sentencing decision is set for 12/20/2022 at 2:00 p.m.
Update 9/7/2022: After DiLorenzo entered an Alford Plea on August 31, the judge scheduled a sentencing hearing for 1:30 p.m. Monday, Oct. 24, at the courthouse in Watseka. An Alford plea is a guilty plea whereby a defendant does not admit guilt but admits that the evidence would likely persuade a judge or jury to find them guilty beyond a reasonable doubt. Because of the Alford plea, to the lesser charge of cruel treatment of animals, a Class A misdemeanor, DiLorenzo now faces up to a year in jail rather than three years in prison.
Update 8/25/2022: This week, DiLorenzo waived her right to a jury trial. A 1:30 p.m. bench trial is scheduled for Wednesday, Aug. 31, at the Iroquois County Courthouse.
Update 4/06/2022: Animal Victory has learned that court is rescheduled to 5/13/2022.
Update 2/22/2022: Animal Victory has learned that the next court date is scheduled for 3/15/2022.
Update 11/03/2021: Animal Victory has learned that the next court date is scheduled for 11/18/2021.
Update 3/30/2021: Animal Victory has sent 20,381 signatures to Attorney James Devine. Read our letter here.
Update 2/17/2021: Animal Victory has learned that the next court action is a scheduling conference on April 2, 2021, with Judge Sabol presiding. The case number is 2019CF166 in the Iroquois County Circuit Court.
Update: 11/03/2020: Animal Victory spoke with Mr. Devine. The outcome of the October court was to move it to December 4 for a second pre-trial. The defense claims it's putting together evidence. He said there is a new judge who likes to keep things moving, into the trial, so it should move much more quickly. The previous judge retired. Mr. Devine expects this to be settled by early next year, January-February. He seemed quite optimistic about the new judge.
Update: 11/02/2020: 10,157 signatures, comments, and our letter was sent to James Devine, States Attorney.
Read our letter to State Attorney here 
Update 4/21/20: Corrinne DiLorenzo appeared at a status hearing in March. The next status hearing will be at 1:30 p.m. on May 28.
Update 3/18/2020: We just learned Corrinne DiLorenzo's court date was changed to March 5th.  No further information is available at this time.
Please continue to sign and share.
Update 02/06/2020: Read our letter to the judge here
Update 02/06/2020: Read our letter to State Attorney here
Update 1/20/2020: Corinne DiLorenzo has pleaded not guilty to a Class 4 felony charge of aggravated animal cruelty. She has requested a jury trial which is scheduled to take place on March 9 in front of Judge James Kinzer. Please continue to sign the petition, which will be presented to the judge for sentencing.
* Individuals are presumed innocent until proven guilty in a court of law.
Animal-Protection-Laws-of-Illinois-2020-Animal-Legal-Defense-Fund
Prior Signatures 21,335