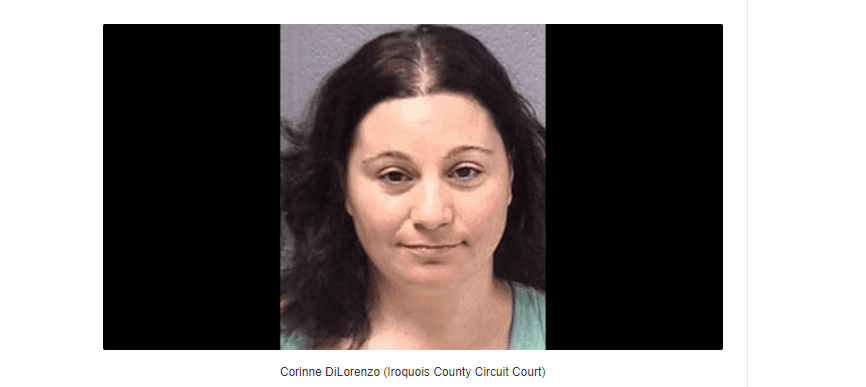 Thawville, Illinois – Corinne DiLorenzo, founder of (the now defunct) Earth Advocates, aka Earth Animal Sanctuary in Thawville, Illinois, was arrested on December 24, 2019. DiLorenzo is believed to be responsible for the deaths of hundreds of animals who were entrusted to her care. The number of animal corpses found in shallow graves on the property is staggering – in fact, more than 600 deceased animals were found in mass graves.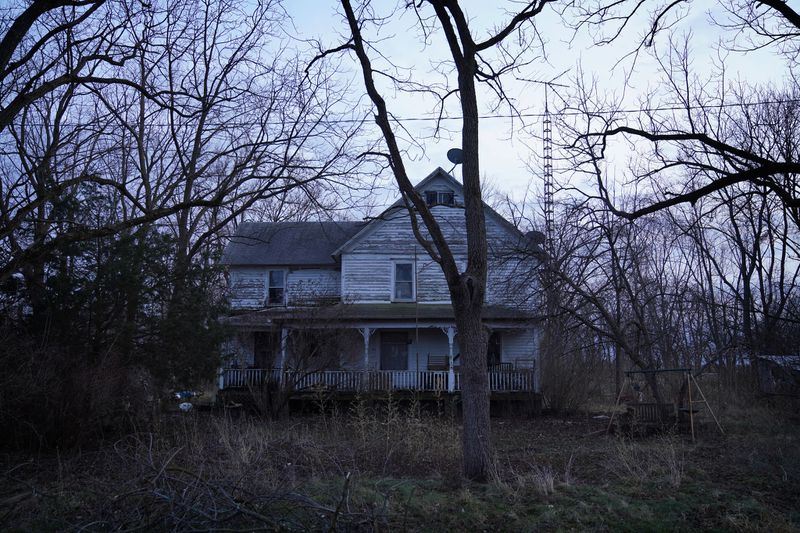 DiLorenzo, aka Cori Dee, is facing a class 4 felony charge of aggravated animal cruelty. An Iroquois County grand jury has turned a one-count indictment against DiLorenzo, alleging that she "intentionally caused the death of multiple companion animals, including dogs, cats, pigs, rabbits, birds, goats, raccoons and turtles."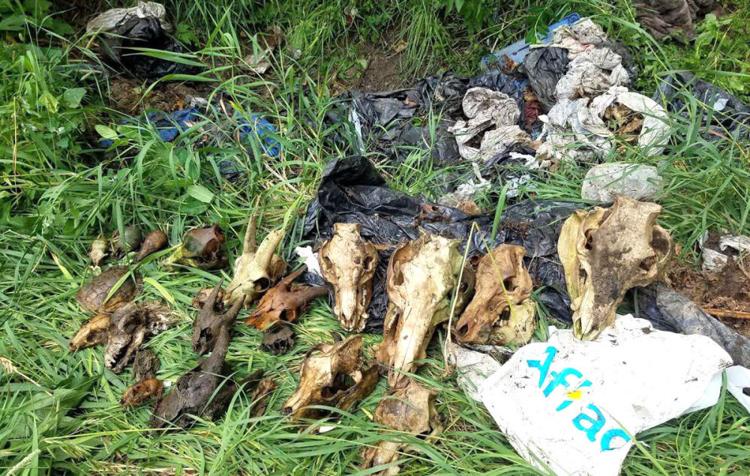 People familiar with the situation have described it as something "out of a horror story." Please join us in asking James Devine, Iroquois County State's Attorney, to put DiLorenzo behind bars for the maximum allowable time for her charge. Additionally, we ask that she be forbidden from owning or caring for any animal for the remainder of her life.
More about this horrible situation as well as Corinne DiLorenzo's suspicious past life rescuing animals which involved a mysterious fire at the EARTH Advocates / EARTH Animal Sanctuary Outline of Important Information  (established to keep people up-to-date about what is happening with this criminal case).
News:
Update 4/06/2022: Animal Victory has learned that court is rescheduled to 5/13/2022.
Update 2/22/2022: Animal Victory has learned that the next court date is scheduled for 3/15/2022.
Update 11/03/2021: Animal Victory has learned that the next court date is scheduled for 11/18/2021.
Update 3/30/2021: Animal Victory has sent 20,381 signatures to Attorney James Devine. Read our letter here.
Update 2/17/2021: Animal Victory has learned that the next court action is a scheduling conference on April 2, 2021, with Judge Sabol presiding. The case number is 2019CF166 in the Iroquois County Circuit Court.
Update: 11/03/2020: Animal Victory spoke with Mr. Devine. The outcome of the October court was to move it to December 4 for a second pre-trial. The defense claims it's putting together evidence. He said there is a new judge who likes to keep things moving, into the trial, so it should move much more quickly. The previous judge retired. Mr. Devine expects this to be settled by early next year, January-February. He seemed quite optimistic about the new judge.
Update: 11/02/2020: 10,157 signatures, comments, and our letter was sent to James Devine, States Attorney.
Read our letter to State Attorney here 
Update 4/21/20: Corrinne DiLorenzo appeared at a status hearing in March. The next status hearing will be at 1:30 p.m. on May 28.
Update 3/18/2020: We just learned Corrinne DiLorenzo's court date was changed to March 5th.  No further information is available at this time.
Please continue to sign and share.
Update 02/06/2020: Read our letter to the judge here
Update 02/06/2020: Read our letter to State Attorney here
Update 1/20/2020: Corinne DiLorenzo has pleaded not guilty to a Class 4 felony charge of aggravated animal cruelty. She has requested a jury trial which is scheduled to take place on March 9 in front of Judge James Kinzer. Please continue to sign the petition, which will be presented to the judge for sentencing.
* Individuals are presumed innocent until proven guilty in a court of law.
PRIOR SIGNATURES : 21335
Animal-Protection-Laws-of-Illinois-2020-Animal-Legal-Defense-Fund
Punish Animal Sanctuary Founder For Death Of Hundreds Of Animals
156
signatures = 1% of goal
156
DeAnn Hill
Jun 30, 2022
155
Olga Espinoza
Jun 23, 2022
154
Cornelia Herschel
WHAT A HORRIBLE, PAINFUL TRAGEDY, WHAT A CRUEL DISASTER THAT ALL THESE INNOCENT ANIMALS HAD TO SUFFER AND DIE AND NO ONE WAS THERE TO PREVENT THIS HORROR!!!!!!
Jun 22, 2022
153
Rochelle Massey
Jun 21, 2022
152
Angela Steinberg
Jun 18, 2022
151
Carie Matriciano
Jun 02, 2022
150
Grace Vendemio
Jun 02, 2022
149
Sara Sampkin
May 29, 2022
148
Janice VanMarter
May 29, 2022
147
Marion Friedl
May 22, 2022
146
Alessia Di Buono
May 14, 2022
143
Adrienne Kaiser
May 05, 2022
142
Angela Dennis
May 05, 2022
141
Janice Pemberton
Evil, evil, evil...maximum penalty and may she NEVER be allowed ANY animal in her "care" for the rest of her sorry life - otherwise she will be executed.
Apr 30, 2022
140
Cheryl Harlow
Apr 29, 2022
139
Mitra Pejman
Apr 29, 2022
138
Eric Doren
She is dangerous sociopath and narcissist. Her crimes against those innocent individuals must not go unpunished! If she receives anything but a severe sentence, it will be a travesty. Someone with this personality, will only continue to seek a need for excessive admiration, and potentially destroy anyone that gets in their way.
Apr 26, 2022
137
Jill Gillono
This person is cruel & allowed animals that she vowed to protect to suffer and die. Covid gave her time without punishment, but she needs to pay her dues. The sentence is too lenient since she is a serial killer.
Apr 26, 2022
136
Jeff Dickson
It's not even a consolation that she will burn in hell
Apr 26, 2022
135
Frank Schultz
Apr 24, 2022
134
Ashley Swinney
Apr 22, 2022
133
Linda Topper
Apr 21, 2022
132
Roslyn Pollinger
Apr 20, 2022
131
Sydney Allrud
Apr 10, 2022
130
Michael Casella
Apr 08, 2022
129
Juliana Jordan-Huber
Apr 05, 2022
128
Jocelyn Warburton
Apr 01, 2022
127
kliontia-kalia konstantinou
Mar 25, 2022
PRIOR SIGNATURES : 21335
---