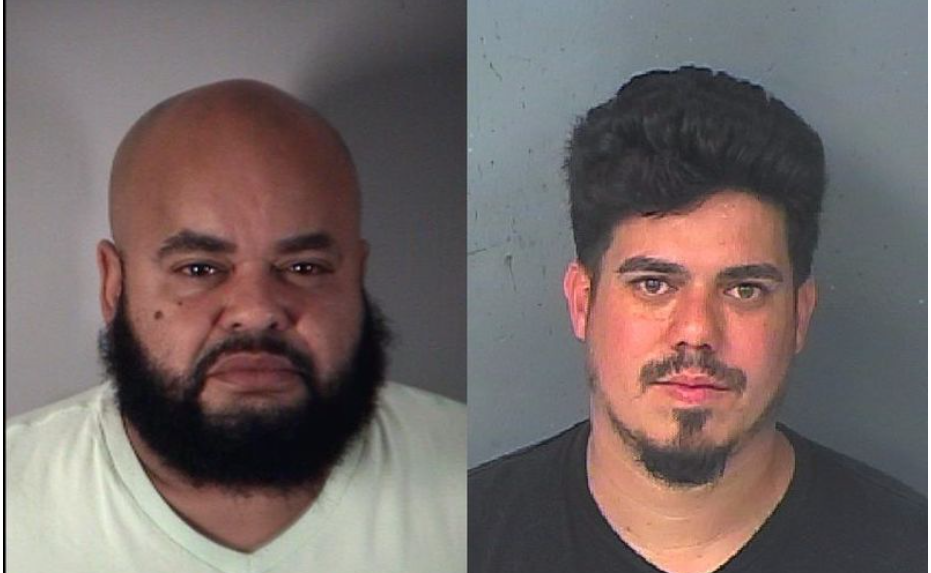 Lake County, Florida – A French bulldog named Lyla suffered unimaginable pain, and ultimately death because a fake veterinarian performed a C-Section on her inside of a Lake County, Florida, home. The surgery took place in front of a minor, who videotaped the procedure and posted it to TikTok.
The disturbing footage shows Lyla thrashing on the table because she was not properly sedated when she was cut open by Frankie Huertas-Rivera. Police arrested the dog's owner, Larry Colon, and the "surgeon," Frankie Huertas-Rivera.
Huertas-Rivera is charged with animal cruelty and practicing without a license, and Lyla's owner is charged with animal cruelty. This is a sickening act of cruelty which cannot go unpunished! Please sign today to let court officials know that Lyla deserves justice!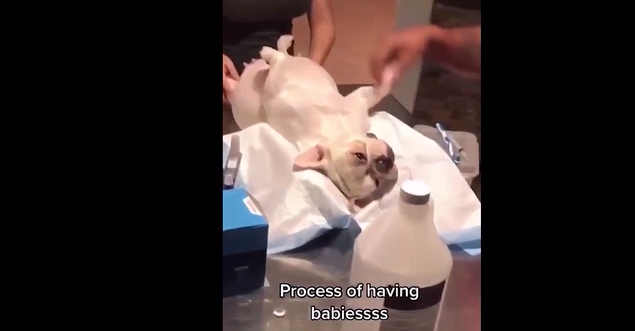 Larry Colon chose to have Frankie Huertas-Rivera cut Lyla open to deliver her puppies because he wanted to save money. Lyla was put onto a table, held down, and cut open without proper sedation, without proper sterilization, and without a real veterinarian to do the surgery.
Documents state that Lyla's body "shakes and contracts while she squirms in pain with her head thrashing back and forth which give the appearance that she is not completely sedated." Lyla's owner eventually took her to an actual, licensed veterinarian, but it was too late – she was dead. The veterinarian provided her cause of death, stating that it was "due to non-sterile surgery performed by unlicensed individual with medical care and diagnostics that do not meet minimum requirements to be safe for the patient."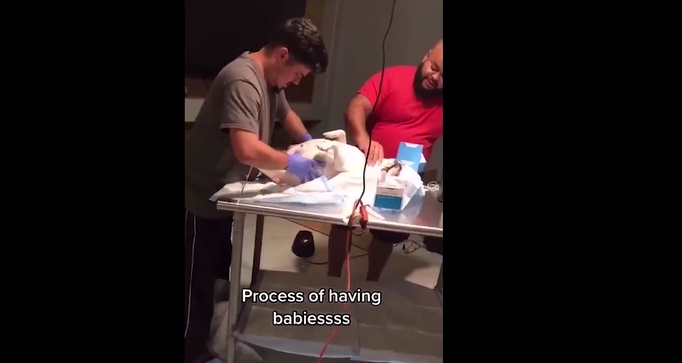 Two of Lyla's puppies were never removed from her body – the suffering this dog endured is appalling! We want to see these men receive the maximum punishment for their charges, and we need your support to make it happen. Please sign today – Lyla, and her puppies, deserve justice!
Read more about the Florida animal cruelty laws here.
News:
Animal-Protection-Laws-of-Florida-2020-Animal-Legal-Defense-Fund
Individuals are presumed innocent until proven guilty in a court of law.
Update 6/15/2022: Animal Victory has learned that a Plea Negotiation Conference is scheduled to take place on 6/28/2022. Felony sentencing is scheduled to take place on 7/05/2022.
Update 4/13/2022: Animal Victory has learned that plea negotiations and sentencing were continued once again and marked private. 
5/3/2022 1:30 PLEA NEGOTIATION CONFERENCE (PRIVATE)

05/09/2022 1:30 FELONY SENTENCING PRIV 
Update 1/12/2022: Animal Victory has learned that sentencing was moved to Jan. 18th, 2022, for both defendants.
Update 11/03/2021: Animal Victory has learned that the plea negotiations have been continued to 11/16/2021 and sentencing is set for 11/22/2021. 25,363 signatures have been sent to attorney Jamie McManus along with our petition letter.
Update 7/5/2021: According to court records, the defendant was not present on 6/30/2021. There is a mandatory appearance scheduled for 8/2/2021.
From Court Records:
06/30/2021 DEFENSE MOTION – Granted – TO WITHDRAW AS COUNSEL
06/30/2021 DEFT NOT PRESENT DEFT NOT PRESENT
06/30/2021 MANDATORY APPEARANCE FOR 8/2/2021
6/14/2021: Animal Victory has learned that the sentencing hearing is scheduled for July 6, pending the outcome of the private plea negotiation conference on June 29. AV has sent 18,085 signatures and comments today to Attorney McManus along with our letter of intent.
Update 5/24/2021: Animal Victory has learned that neither defendant was present on May 10, and the arraignment has been rescheduled for June 7 at 8:30 a.m. 
Update 4/14/2021: Both defendants are scheduled to be arraigned on May 10. Animal Victory will keep you informed.
Update 3/1/2021: Court has been postponed to 4/12/2021
Update 3/12/2021: Animal Victory has sent 17,607 signatures and comments to Prosecuting attorney Jamie McManus. The next court is scheduled for March 15. Animal Victory will have a representative inside the courtroom and will update as soon as possible. Read our letter here.
Update 2/25/21: Animal Victory has been informed that the arraignment is scheduled for March 8.
PRIOR SIGNATURES : 18191
Pregnant Dog Died After Fake Vet Performed C-Section And She Wasn't Properly Sedated!
7,645
signatures = 51% of goal
7,645
Rochelle Massey
Jun 21, 2022
7,644
Debbie Mccollum
Jun 12, 2022
7,643
Sara Sampkin
May 29, 2022
7,642
Janice VanMarter
May 29, 2022
7,641
Marion Friedl
May 15, 2022
7,640
Patti Molero
May 14, 2022
7,639
Alessia Di Buono
May 14, 2022
7,638
Ava Fox
May 06, 2022
7,637
karin schmitz
Apr 25, 2022
7,636
Frank Schultz
Apr 24, 2022
7,635
Anonymous
Apr 21, 2022
7,634
SANDRA LOFARO
HUMANS ARE THE CRUELEST ANIMAL ON EARTH!
Apr 21, 2022
7,633
Raymond Moore
Apr 20, 2022
7,632
Roslyn Pollinger
Apr 20, 2022
7,631
Kim Misso
Apr 13, 2022
7,630
Sydney Allrud
Apr 10, 2022
7,629
Michael Casella
Apr 08, 2022
7,628
Alice Bergmann
Apr 07, 2022
7,627
kliontia-kalia konstantinou
Mar 25, 2022
7,626
Chris Sanford
Mar 21, 2022
7,625
Nicole Cervino
PEINE DE MORT...!!!!!
Mar 19, 2022
7,624
Jane Deanwood
Mar 15, 2022
7,623
sari larue
Mar 08, 2022
7,622
Xiomy Velez
Mar 08, 2022
7,621
miriam taylor-east
Mar 05, 2022
7,620
Heather Turbush
Feb 28, 2022
7,619
Chloe-Nicole Bignoux
Feb 27, 2022
7,618
Laura Cronick
Put them away it's illegal as hell
Feb 26, 2022
7,617
Diana Prentice-Campo
Feb 25, 2022
7,616
KA Sandholm
Feb 19, 2022
PRIOR SIGNATURES : 18191
---