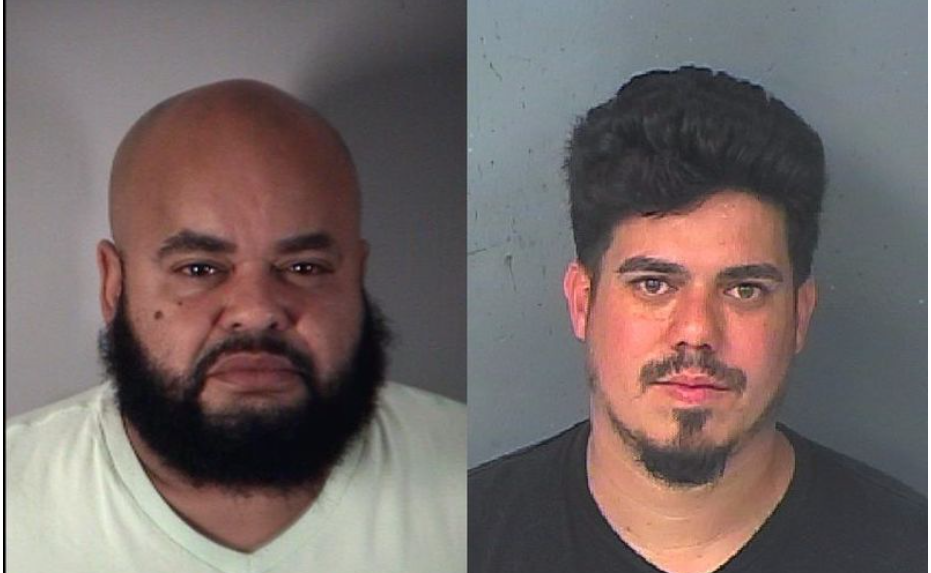 A French bulldog named Lyla suffered unimaginable pain, and ultimately death because a fake veterinarian performed a C-Section on her inside of a Lake County, Florida, home. The surgery took place in front of a minor, who videotaped the procedure and posted it to TikTok.
The disturbing footage shows Lyla thrashing on the table because she was not properly sedated when she was cut open by Frankie Huertas-Rivera. Police arrested the dog's owner, Larry Colon, and the "surgeon," Frankie Huertas-Rivera.
Huertas-Rivera is charged with animal cruelty and practicing without a license, and Lyla's owner is charged with animal cruelty. This is a sickening act of cruelty which cannot go unpunished! Please sign today to let court officials know that Lyla deserves justice!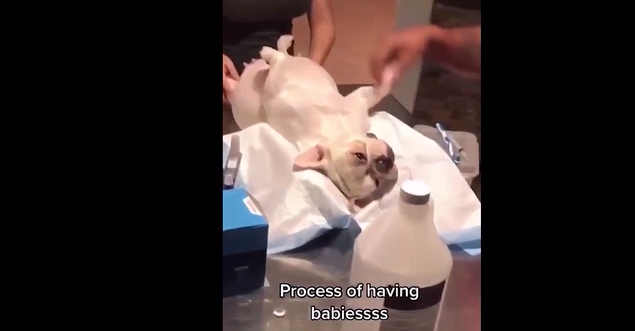 Larry Colon chose to have Frankie Huertas-Rivera cut Lyla open to deliver her puppies because he wanted to save money. Lyla was put onto a table, held down, and cut open without proper sedation, without proper sterilization, and without a real veterinarian to do the surgery.
Documents state that Lyla's body "shakes and contracts while she squirms in pain with her head thrashing back and forth which give the appearance that she is not completely sedated." Lyla's owner eventually took her to an actual, licensed veterinarian, but it was too late – she was dead. The veterinarian provided her cause of death, stating that it was "due to non-sterile surgery performed by unlicensed individual with medical care and diagnostics that do not meet minimum requirements to be safe for the patient."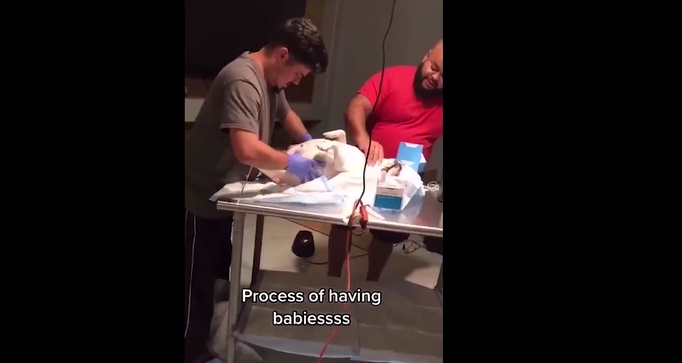 Two of Lyla's puppies were never removed from her body – the suffering this dog endured is appalling! We want to see these men receive the maximum punishment for their charges, and we need your support to make it happen. Please sign today – Lyla, and her puppies, deserve justice!
Read more about the Florida animal cruelty laws here.
News:
Individuals are presumed innocent until proven guilty in a court of law.
Update 3/1/2021: Court has been postponed to 4/12/2021
Update 3/12/2021: Animal Victory has sent 17,607 signatures and comments to Prosecuting attorney Jamie McManus. The next court is scheduled for March 15. Animal Victory will have a representative inside the courtroom and will update as soon as possible. Read our letter here.
Update 2/25/21: Animal Victory has been informed that the arraignment is scheduled for March 8.
PRIOR SIGNATURES : 18191
Pregnant Dog Died After Fake Vet Performed C-Section And She Wasn't Properly Sedated!
43
signatures = 0% of goal
43
Damiano Giustina
Sep 18, 2021
42
Sabine Fontaine
Sep 18, 2021
41
Teri Paszotta
We need tougher laws, more judges with balls to hand down stiffer sentences & justice to those affected by sick abusers of animals in our communities. It's going on in your city and those that prey on the most vulnerable are WEAK COWARDS & THE LOWEST, POOREST EXCUSE OF BEINGS WALKING THIS EARTH!
Sep 17, 2021
40
Ann Freeman
Sep 15, 2021
39
sherry mainquist
How horrible and unnessary ! That poor dog how she must of suffered. Lock these 2 up
Sep 14, 2021
38
KONSTANTINOS STAMOS
Sep 14, 2021
37
Debbie Westerkamm
Sep 14, 2021
36
astrid suchanek
Sep 13, 2021
35
Kennedy Roop
Sep 12, 2021
34
Sophie Emlek
Sep 09, 2021
33
Dodie Harrison
Sep 08, 2021
32
Sherry Eisenhuth
Sep 08, 2021
31
Ilana Karapetyan
Sep 08, 2021
30
Jan Anderson
Sep 08, 2021
29
Damiano Giustina
Sep 07, 2021
28
Melissa Curtis
Sep 07, 2021
27
H Lepage
Put those two idiots, murderers behind bars!
Sep 03, 2021
26
Kelly Lagace
Sep 03, 2021
25
Brenda Hammond
Sep 03, 2021
23
Jacky Tampalini
Sep 02, 2021
22
Sheri Prillwitz
Sep 02, 2021
21
Mary Jo Johnson
Sep 01, 2021
20
Cecilia Lalinde
Aug 29, 2021
19
lara balser
Aug 29, 2021
18
Paula McCarthy
Aug 29, 2021
17
Daniel Pawlowski
Aug 28, 2021
16
John Santos
Aug 27, 2021
15
Corinne Brown
Aug 27, 2021
14
Veronica Miazga
Aug 26, 2021
PRIOR SIGNATURES : 18191
---