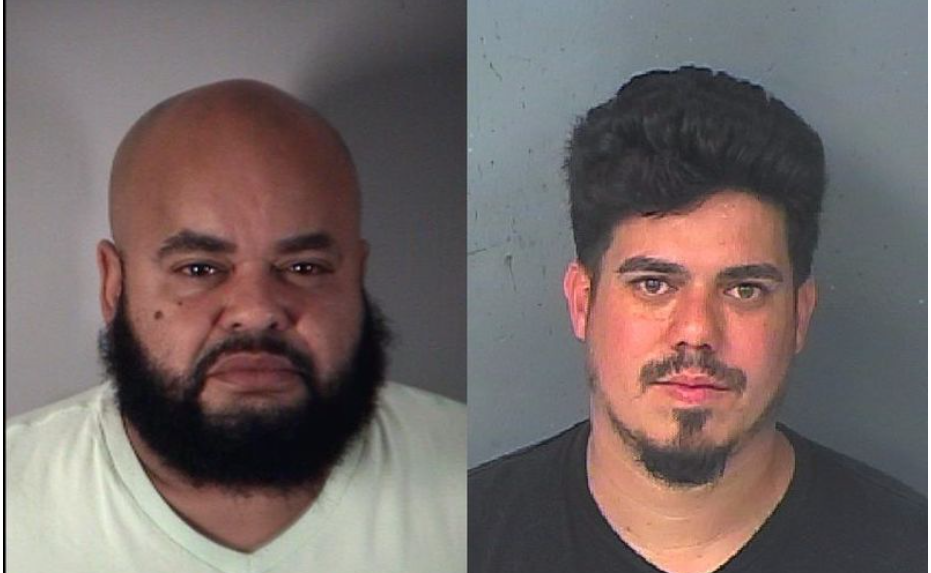 Lake County, Florida – A French bulldog named Lyla suffered unimaginable pain, and ultimately death because a fake veterinarian performed a C-Section on her inside of a Lake County, Florida, home. The surgery took place in front of a minor, who videotaped the procedure and posted it to TikTok.
The disturbing footage shows Lyla thrashing on the table because she was not properly sedated when she was cut open by Frankie Huertas-Rivera. Police arrested the dog's owner, Larry Colon, and the "surgeon," Frankie Huertas-Rivera.
Huertas-Rivera is charged with animal cruelty and practicing without a license, and Lyla's owner is charged with animal cruelty. This is a sickening act of cruelty which cannot go unpunished! Please sign today to let court officials know that Lyla deserves justice!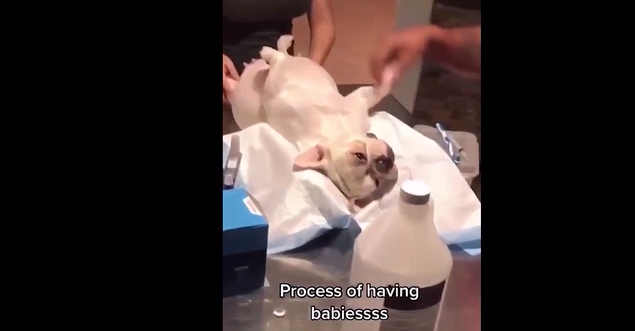 Larry Colon chose to have Frankie Huertas-Rivera cut Lyla open to deliver her puppies because he wanted to save money. Lyla was put onto a table, held down, and cut open without proper sedation, without proper sterilization, and without a real veterinarian to do the surgery.
Documents state that Lyla's body "shakes and contracts while she squirms in pain with her head thrashing back and forth which give the appearance that she is not completely sedated." Lyla's owner eventually took her to an actual, licensed veterinarian, but it was too late – she was dead. The veterinarian provided her cause of death, stating that it was "due to non-sterile surgery performed by unlicensed individual with medical care and diagnostics that do not meet minimum requirements to be safe for the patient."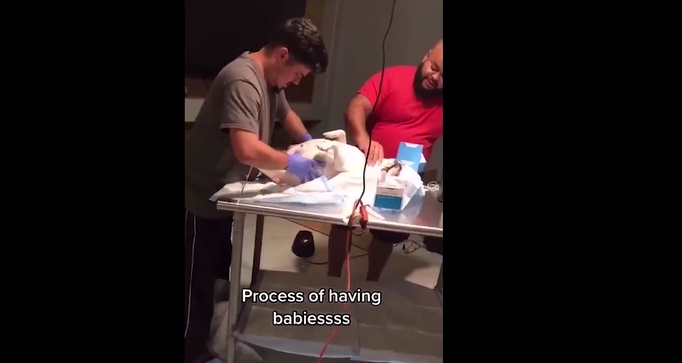 Two of Lyla's puppies were never removed from her body – the suffering this dog endured is appalling! We want to see these men receive the maximum punishment for their charges, and we need your support to make it happen. Please sign today – Lyla, and her puppies, deserve justice!
Read more about the Florida animal cruelty laws here.
News:
Animal-Protection-Laws-of-Florida-2020-Animal-Legal-Defense-Fund
Individuals are presumed innocent until proven guilty in a court of law.
Update 11/18/2022: Animal Victory has learned that court has been rescheduled to 11/21/2022 at 1:30 p.m.
Update 10/03/2022: Sentencing was moved to 10/18/2022 at 1:30 pm private plea negotiations and 10/24/2022 at 1:30 pm felony sentencing
Update 9/13/2022: Defendant Frankie Rivera was not present on the last court date, which was August 29, 2022. A private plea negotiation conference has been scheduled for September 20, 2022. Continued sentencing is set for September 27, 2022. 
Update 8/8/2022: Sentencing has been moved to August 29, 2022 at 1:30 pm for Frankie and 9:00 am for Larry.
Update 7/11/2022: The next court date for both defendants is on August 1st for sentencing. 
Update 6/15/2022: Animal Victory has learned that a Plea Negotiation Conference is scheduled to take place on 6/28/2022. Felony sentencing is scheduled to take place on 7/05/2022.
Update 4/13/2022: Animal Victory has learned that plea negotiations and sentencing were continued once again and marked private. 
5/3/2022 1:30 PLEA NEGOTIATION CONFERENCE (PRIVATE)

05/09/2022 1:30 FELONY SENTENCING PRIV 
Update 1/12/2022: Animal Victory has learned that sentencing was moved to Jan. 18th, 2022, for both defendants.
Update 11/03/2021: Animal Victory has learned that the plea negotiations have been continued to 11/16/2021 and sentencing is set for 11/22/2021. 25,363 signatures have been sent to attorney Jamie McManus along with our petition letter.
Update 7/5/2021: According to court records, the defendant was not present on 6/30/2021. There is a mandatory appearance scheduled for 8/2/2021.
From Court Records:
06/30/2021 DEFENSE MOTION – Granted – TO WITHDRAW AS COUNSEL
06/30/2021 DEFT NOT PRESENT DEFT NOT PRESENT
06/30/2021 MANDATORY APPEARANCE FOR 8/2/2021
6/14/2021: Animal Victory has learned that the sentencing hearing is scheduled for July 6, pending the outcome of the private plea negotiation conference on June 29. AV has sent 18,085 signatures and comments today to Attorney McManus along with our letter of intent.
Update 5/24/2021: Animal Victory has learned that neither defendant was present on May 10, and the arraignment has been rescheduled for June 7 at 8:30 a.m. 
Update 4/14/2021: Both defendants are scheduled to be arraigned on May 10. Animal Victory will keep you informed.
Update 3/1/2021: Court has been postponed to 4/12/2021
Update 3/12/2021: Animal Victory has sent 17,607 signatures and comments to Prosecuting attorney Jamie McManus. The next court is scheduled for March 15. Animal Victory will have a representative inside the courtroom and will update as soon as possible. Read our letter here.
Update 2/25/21: Animal Victory has been informed that the arraignment is scheduled for March 8.
PRIOR SIGNATURES : 18191
Pregnant Dog Died After Fake Vet Performed C-Section And She Wasn't Properly Sedated!
7,924
signatures = 53% of goal
7,924
John Robertson
Nov 30, 2022
7,923
Lisel Sipes
Where does this human offal come from? One look and I would run with my animals!
Nov 19, 2022
7,922
Dana Dykes
Nov 19, 2022
7,921
brigitte deschaintre
Nov 11, 2022
7,920
Lisa Cairns
Oct 20, 2022
7,919
Jaclyn Nelson
Unless acts like this are made an example of, there will never be fair changes made regarding animal cruelty. This is disgusting and one would have to be quite sick to do this to a poor, defenseless dog.
Oct 18, 2022
7,918
Shannon Nichols
Oct 07, 2022
7,917
Marga Gili
Sep 22, 2022
7,916
Vickie Weddle
Sep 20, 2022
7,915
Guisselle Martinez
Sep 17, 2022
7,914
Carmen Verdugo
Sep 11, 2022
7,913
Drucilla McAbee
Sep 10, 2022
7,912
Michelle Krueger
Sep 09, 2022
7,911
susie adkins
Why aren't these men in jail...?
Sep 07, 2022
7,910
Emilie E Goforth
Sep 05, 2022
7,909
Kristin Randazzo
So a year after this poor dogs death they run around free. Its a joke and send a poor message to the test of the perps that there is no punishment for their cruel selfish disgusting behavior. Doo better Lake county get off your ass and prosecute. The dig had no voice the owner was ignorant and had no concern for the welfare of his own pet and you continue to say its ok what you did!!!!
Sep 05, 2022
7,908
Jeffrey Clouatre
Sep 04, 2022
7,907
Nancy Coupe
Sep 03, 2022
7,906
Carol Raesz
Cut them open with no sedation! Just someone holding them down! And let them squirm and bleed! They don't deserve anything better! Life in prison or death!
Sep 01, 2022
7,905
Lois Blood
Sep 01, 2022
7,904
Terry Carter
Aug 31, 2022
7,903
Lisa Rossi
Aug 31, 2022
7,902
Jennifer Johnson
Aug 29, 2022
7,901
Rebecca Oglesby
At times like this I think these people shoud be sentenced for a similar operation, without anesthetic! Can you just imagine the horror and agony this poor dog went through?
Aug 29, 2022
7,900
Kira Thompson
Aug 28, 2022
7,899
Debra Ayala
Aug 28, 2022
7,898
Tamara Hines
Aug 28, 2022
7,897
Carol Clempson
Aug 28, 2022
7,896
Joan Detrick
Aug 28, 2022
7,895
Leslie Ramírez
Aug 28, 2022
PRIOR SIGNATURES : 18191
---