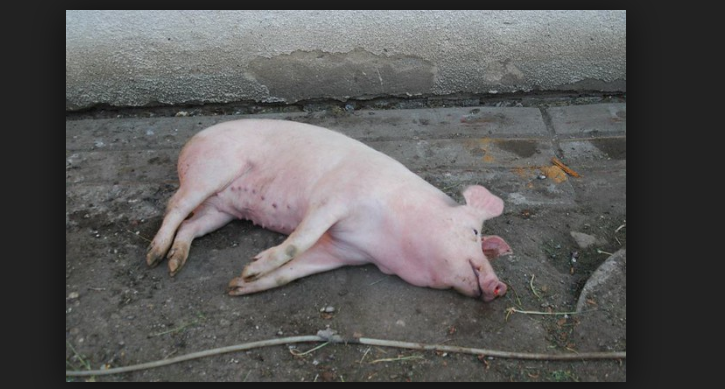 Pigs are one of the most intelligent animals in the world – smarter even than dogs. They are sentient beings who experience emotion and feel pain, but they are being subjected to horrific cruelty for the sake of food. Right now, plans are in the works to implement a high-speed slaughter program which will allow slaughterhouses to kill over 1,300 pigs per hour. The high-speed slaughter is reckless and results in terrible suffering and inhumane deaths. Please help us squelch the plans for this disastrous proposition!
2387 PEOPLE HAVE SIGNED THIS PETITION IN ADDITION TO THE RUNNING TOTAL
Update September 22, 2019: It is a world where profits trump compassion and it is that incessant need for money that has pushed the high speed slaughter of pigs to fruition. This week, the South China Morning Post announced the United States' plan to remove speed limits on pig slaughter in order to amp up production for the Chinese market, which has been hit with a pork shortage because of African Swine Fever.
The situation has been addressed by Compassion over Killing. The organization's General Counsel, Irina Anta, states: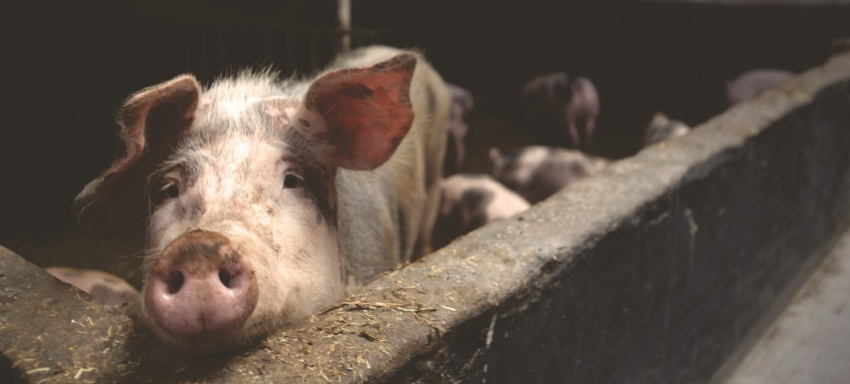 "This rule proves that the USDA is willing to benefit the industry at the expense of animals, workers, and consumers. Compassion Over Killing's investigation at a high-speed plant exposed horrible animal abuse, but the agency has chosen not only to look the other way but to completely revoke maximum line speeds nationwide."
Members of congress have expressed concern over this high speed slaughter program, as have members of the general public. But once again, profits have outweighed reason. We will still be sending your signatures to the United States Department of Agriculture, letting them know that this high speed slaughter program is violent, brutal, cruel, and unsafe.
Update September 11, 2019 5490 Signatures were sent to the United States Department of Agriculture today.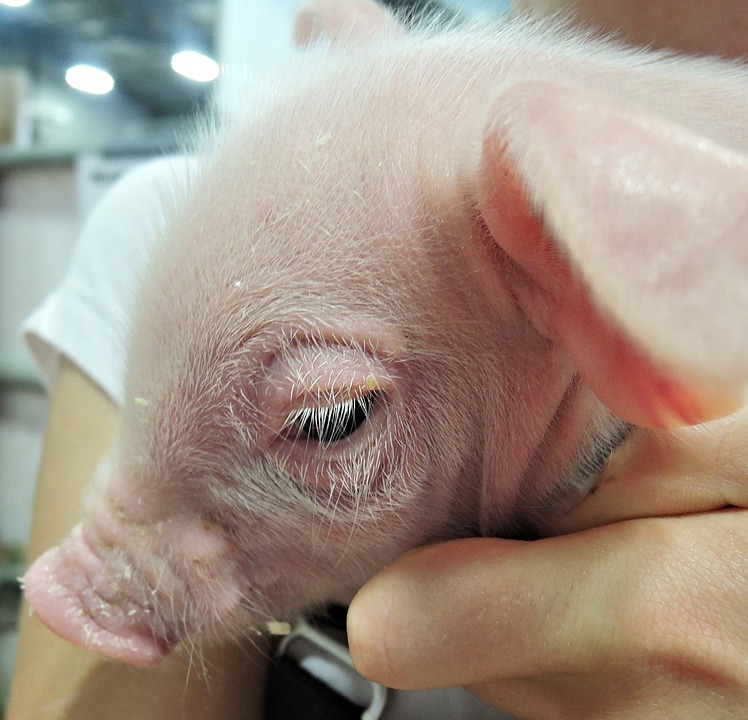 We are not ending this petition. Please keep signing and sharing. 
Update August 2019: Congresswoman Rosa DeLauro (CT-03) and Senator Jeff Merkley (D-OR) have written to the Office of the Inspector General asking for the high speed slaughter program to be reviewed further. The members of Congress expressed concern, saying that they:
"are deeply concerned that USDA failed to adequately assess and consider the impacts of the proposed rule on animal welfare" and that the agency "cannot credibly argue that decreasing inspector oversight of the sorting of pigs while increasing the volume of animals slaughtered will not undermine animal welfare."
An undercover video by Compassion over Killing revealed the true horror of pig slaughterhouses. In the video, pigs can be seen getting their throats slashed when they were improperly stunned, or not stunned at all. These sentient beings are made to endure pain and terror in the moments before they are killed – and the faster the slaughtering process is made, the worse things will be.
Compassion over killing stated, "Within just a few weeks, the USDA is planning to give slaughterhouses across the country the green light to recklessly speed up slaughter lines–endangering animals, workers, and consumers alike." Slaughterhouse pigs are already subjected to unbelievable cruelty – enduring being kicked, shocked and dragged before being killed. At times during the high speed killings, the shocked animals do not die and are subjected to a horribly painful death. Read more about these slaughterhouses at this link.
Please join us in telling the United States Department of Agriculture that the high-speed slaughter program must not be approved!
In addition to signing (and sharing) this petition, please do something right now! Call the USDA at 202-720-9113 and urge them to stop the high-speed slaughter program!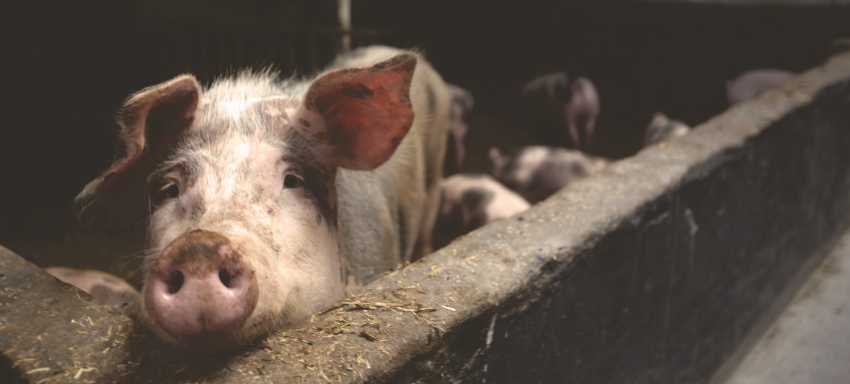 * Individuals are presumed innocent until proven guilty in a court of law.
PRIOR SIGNATURES : 15034
Pigs beaten, shocked and dragged - sign to stop high speed slaughter program!
38
signatures = 0% of goal
38
Ivan Fuentes
Sep 21, 2021
37
Kit Dugan
Sep 18, 2021
36
Teri Paszotta
We need tougher laws, more judges with balls to hand down stiffer sentences & justice to those affected by sick abusers of animals in our communities. It's going on in your city and those that prey on the most vulnerable are WEAK COWARDS & THE LOWEST, POOREST EXCUSE OF BEINGS WALKING THIS EARTH!
Sep 17, 2021
35
PILAR THOMS
Sep 17, 2021
34
sherry mainquist
They don't deserve this cruelty!!!STOP
Sep 15, 2021
33
Ann Freeman
Sep 15, 2021
32
astrid suchanek
Sep 13, 2021
31
Kennedy Roop
Sep 12, 2021
30
Sophie Emlek
Sep 09, 2021
29
Dodie Harrison
Sep 08, 2021
28
TAMI BRODY
Sep 08, 2021
27
Ilana Karapetyan
Sep 08, 2021
26
Jan Anderson
Sep 08, 2021
25
Melissa Curtis
Sep 07, 2021
24
Damiano Giustina
Sep 07, 2021
23
Kelly Lagace
Sep 03, 2021
22
Cecilia Lalinde
Aug 29, 2021
21
lara balser
Aug 29, 2021
20
Daniel Pawlowski
Aug 28, 2021
19
Sofia Milionis
Aug 28, 2021
18
Corinne Brown
Aug 27, 2021
17
Marina Ris
Aug 27, 2021
16
Lesley Campbell
Absolutely repulsive
Aug 25, 2021
15
Anna Negrotti
Aug 24, 2021
14
Karen Davis
Aug 24, 2021
13
Kirsti Juutilainen
Aug 24, 2021
12
Chinanan K.
Aug 24, 2021
11
laura raforth
Aug 23, 2021
9
Laurie Millette
Aug 22, 2021
PRIOR SIGNATURES : 15034
---