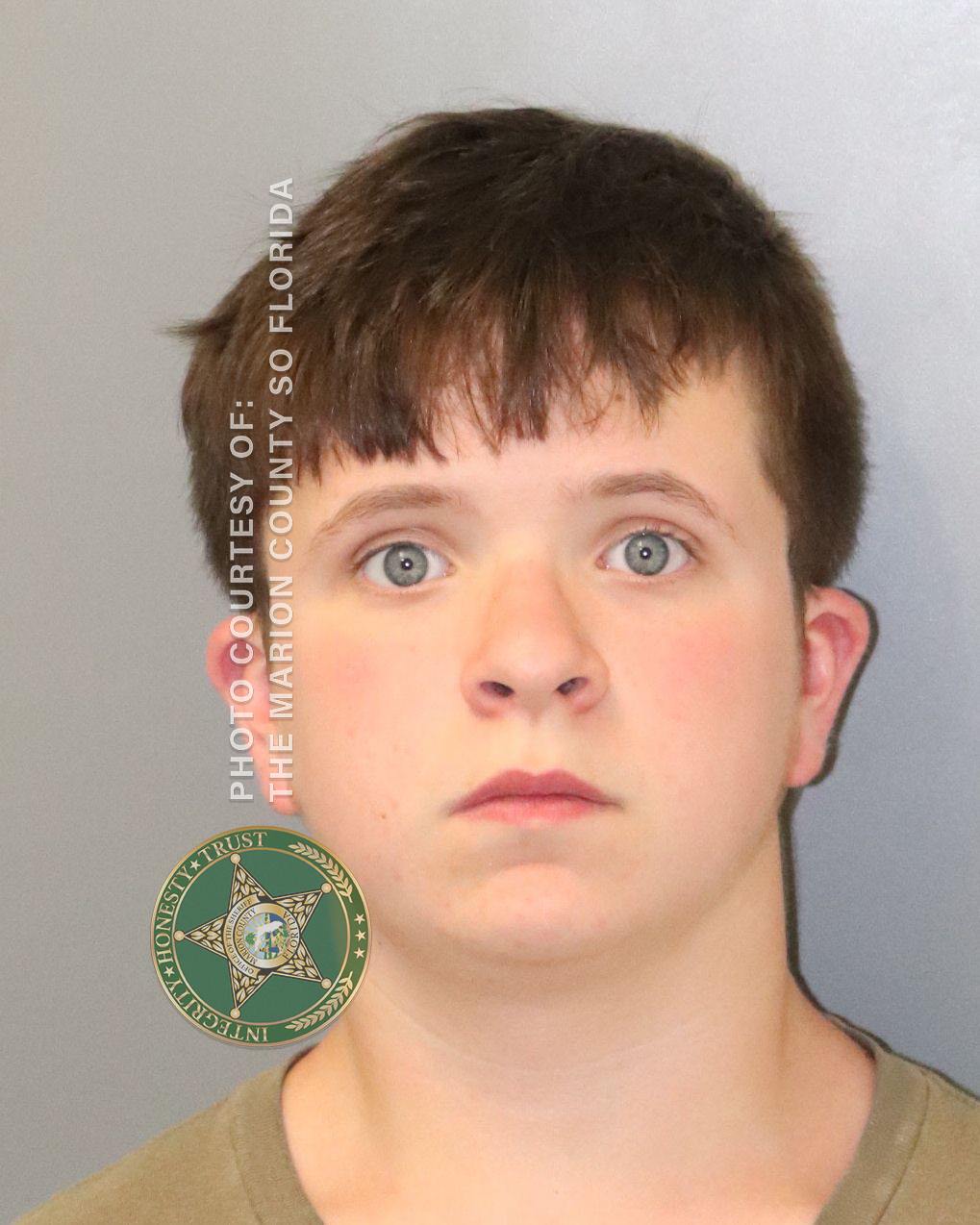 Marion County, Florida – In July, a pet cat in Marion County, Florida, was tortured to death by a sadistic 13-year-old boy. The Marion County Sheriff's Office identifies James William Basener as the teen responsible for the death of his neighbor's cat.
The authorities detailed the horrible abuse this cat endured before finally dying. Because of the cruel nature of the crime, Basener was charged with Aggravated Animal Cruelty, which is a felony offense, and Petit Theft. Please sign the petition to ensure that Basener is punished for his reprehensible behavior!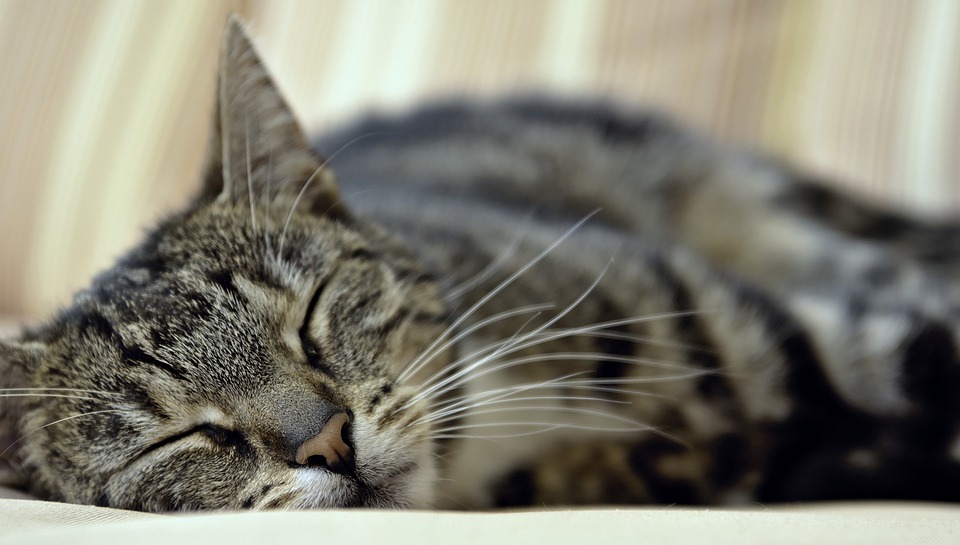 The details of what James William Basener did to his neighbor's cat reveal his depravity. The Marion County Sheriff's Office released the torture the cat endured before dying, as detailed by Basener himself. In an interview, Basener recounted to the authorities what he did to the cat that he captured:
He saw a cat in the neighborhood and brought it back to his home. Basener placed the cat in a trashcan and kept it trapped there for several days. A few days later, he used a pole to strike the cat inside the can and left it trapped. On July 13, Basener attempted to stab the animal and it bit him. At this point, he stuffed the cat in a garbage bag and started slamming it against the pavement.
The cat was able to escape from the bag, but Basener recaptured it by the tail, slammed it on the pavement and blood began to flow from its mouth. After the cat was deceased, Basener then proceeded to throw the animal into the yard of a nearby home, where he believed dogs would further mangle the body.
Deputy Gomez examined the deceased animal and its injuries were consistent with Basener's account of events. The teen was arrested and transported to the Department of Juvenile Justice, and then released to his parents after he was processed.
There is a well-known link between violence towards animals and violence towards humans. From Psychology Today:
Since the 1970s, research has consistently reported childhood cruelty to animals as the first warning sign of later delinquency, violence, and criminal behavior. In fact, nearly all violent crime perpetrators have a history of animal cruelty in their profiles.
And the National Link Coalition states:
It is well known that abuse is often cyclical and that the only way to stop the cycle is intervention; the earlier the intervention the higher rate of success.
If Basener does not get a full mental evaluation, and treatment, he will reoffend. We are petitioning the court to ensure that this teen does not slip through the cracks with nothing more than a slap on the hand. We want Basener to be sent to juvenile detention for the maximum allowable time under law. He needs to be stopped now, and we need YOUR help to make it happen. Please sign today!
News:
Marion County Sheriff's Office Press Release (on Facebook)
Individuals are presumed innocent until proven guilty in a court of law.
Update 8/26/2021: A member of the Animal Victory team has spoken to the owner of the cat, whose name was Tonka. We are told that the cat was a truly loved member of the family. Tonka's owner has not seen the teen since he was released to his parents. Tonka's owner tells Animal Victory that she does not believe this is the first time that he has hurt an animal.
Update 8/5/2021: Animal Victory has learned that the family was ordered to relinquish custody of all other pets in the home. It is unclear if this is a permanent order or temporary.
PRIOR SIGNATURES : 19322
Pet Cat Tortured To Death By Sadistic 13-Year-Old Boy
3,926
signatures = 26% of goal
3,926
Elizabeth Strachan
Nov 21, 2021
3,925
Barbara Magliocca
Nov 21, 2021
3,924
Nicole Ortiz
Nov 21, 2021
3,923
Johnny Pflugrad
Nov 21, 2021
3,922
shirley stone
Nov 21, 2021
3,921
Marie Pelfrey
Nov 21, 2021
3,920
Lynn Duncan
This monster boy will become a serial killer of people as he ages.
Nov 21, 2021
3,919
Valerie Brown
Nov 21, 2021
3,918
Vivian Vigil
THAT BOY NEEDS TO BE PLACED IN A PIT FULL OF HUNGRY LIONS!
Nov 21, 2021
3,917
corine renquet
Nov 21, 2021
3,916
Dorothy Murray
Nov 20, 2021
3,915
Yvette Anderson
Nov 18, 2021
3,913
Corinna Cortes
Nov 18, 2021
3,912
Wendy Potterton
Nov 18, 2021
3,911
john pallotta
Nov 17, 2021
3,910
Angela Danzik
Nov 17, 2021
3,909
Diane Peterson
Nov 17, 2021
3,908
Stephanie Rodriguez
Nov 17, 2021
3,907
Oxana Cajan
Nov 17, 2021
3,906
Nancy Anderson-Persels
Nov 17, 2021
3,905
Vera Annelies Clydesdale-Dové Eberle
Nov 17, 2021
3,904
Rhonda Owen
Nov 17, 2021
3,903
Anonymous
Nov 17, 2021
3,902
Donna Schneider
Justice
Nov 17, 2021
3,901
Sylvia Head-Gallegos
Let the PUNISHMENTS fit the CRIMES!!!
Nov 17, 2021
3,900
Irena Broermann
"Das Tier hat ein fühlendes Herz wie du, das Tier hat Freude und Schmerz wie du, das Tier hat einen Hang zum Streben wie du, das Tier hat ein Recht zu leben wie du." Peter Rosegger (1843-1918, österr. Schriftsteller)
Nov 17, 2021
3,899
Michelle Ettelson
Teach him what is wrong. He is old enough to know better. He could have sought help. A future school shooter?
Nov 17, 2021
3,898
Katherine Sullivan
Nov 17, 2021
3,897
Patricia Whitley
Nov 16, 2021
PRIOR SIGNATURES : 19322
---