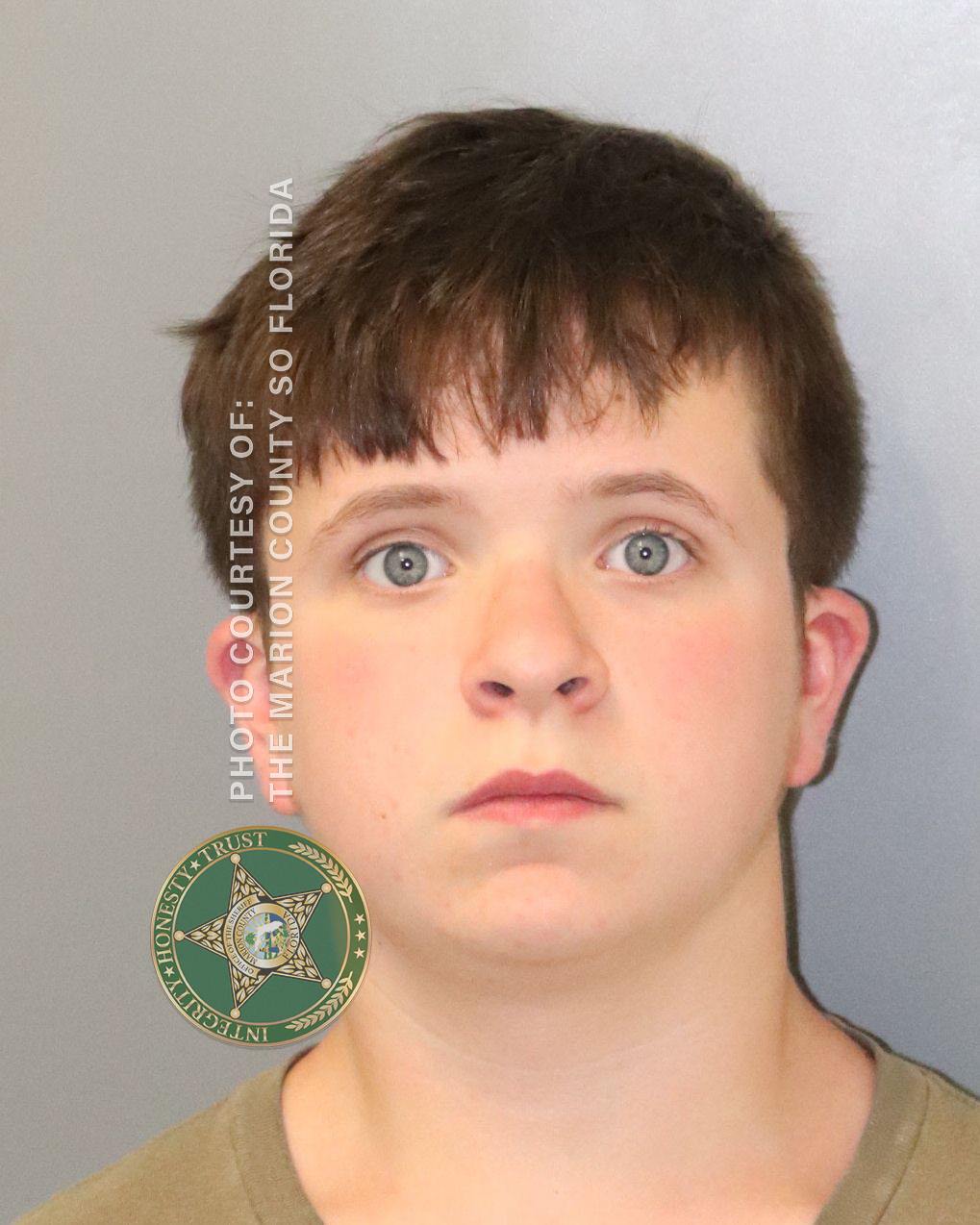 Marion County, Florida – In July, a pet cat in Marion County, Florida, was tortured to death by a sadistic 13-year-old boy. The Marion County Sheriff's Office identifies James William Basener as the teen responsible for the death of his neighbor's cat.
The authorities detailed the horrible abuse this cat endured before finally dying. Because of the cruel nature of the crime, Basener was charged with Aggravated Animal Cruelty, which is a felony offense, and Petit Theft. Please sign the petition to ensure that Basener is punished for his reprehensible behavior!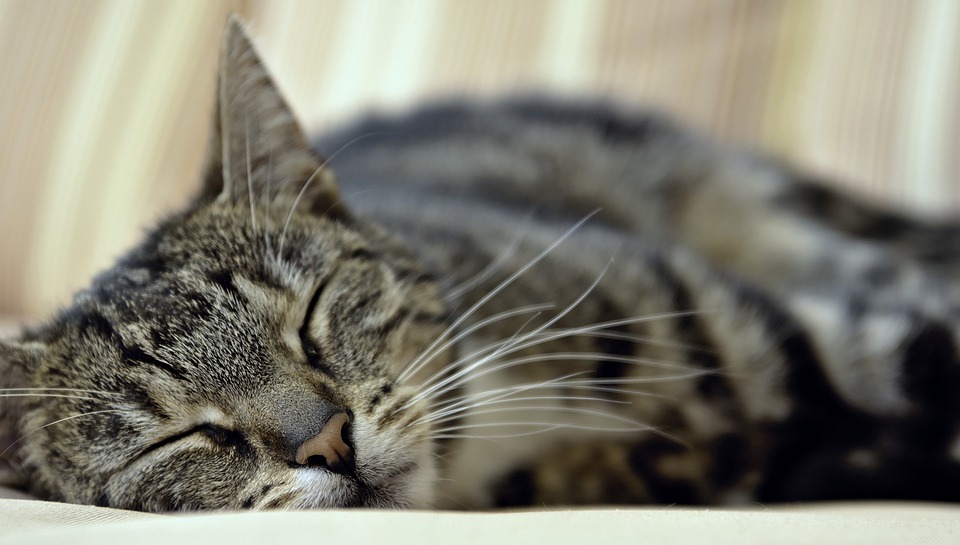 The details of what James William Basener did to his neighbor's cat reveal his depravity. The Marion County Sheriff's Office released the torture the cat endured before dying, as detailed by Basener himself. In an interview, Basener recounted to the authorities what he did to the cat that he captured:
He saw a cat in the neighborhood and brought it back to his home. Basener placed the cat in a trashcan and kept it trapped there for several days. A few days later, he used a pole to strike the cat inside the can and left it trapped. On July 13, Basener attempted to stab the animal and it bit him. At this point, he stuffed the cat in a garbage bag and started slamming it against the pavement.
The cat was able to escape from the bag, but Basener recaptured it by the tail, slammed it on the pavement and blood began to flow from its mouth. After the cat was deceased, Basener then proceeded to throw the animal into the yard of a nearby home, where he believed dogs would further mangle the body.
Deputy Gomez examined the deceased animal and its injuries were consistent with Basener's account of events. The teen was arrested and transported to the Department of Juvenile Justice, and then released to his parents after he was processed.
There is a well-known link between violence towards animals and violence towards humans. From Psychology Today:
Since the 1970s, research has consistently reported childhood cruelty to animals as the first warning sign of later delinquency, violence, and criminal behavior. In fact, nearly all violent crime perpetrators have a history of animal cruelty in their profiles.
And the National Link Coalition states:
It is well known that abuse is often cyclical and that the only way to stop the cycle is intervention; the earlier the intervention the higher rate of success.
If Basener does not get a full mental evaluation, and treatment, he will reoffend. We are petitioning the court to ensure that this teen does not slip through the cracks with nothing more than a slap on the hand. We want Basener to be sent to juvenile detention for the maximum allowable time under law. He needs to be stopped now, and we need YOUR help to make it happen. Please sign today!
News:
Marion County Sheriff's Office Press Release (on Facebook)
Animal-Protection-Laws-of-Florida-2020-Animal-Legal-Defense-Fund
Individuals are presumed innocent until proven guilty in a court of law.
Update 8/26/2021: A member of the Animal Victory team has spoken to the owner of the cat, whose name was Tonka. We are told that the cat was a truly loved member of the family. Tonka's owner has not seen the teen since he was released to his parents. Tonka's owner tells Animal Victory that she does not believe this is the first time that he has hurt an animal.
Update 8/5/2021: Animal Victory has learned that the family was ordered to relinquish custody of all other pets in the home. It is unclear if this is a permanent order or temporary.
PRIOR SIGNATURES : 19322
Pet Cat Tortured To Death By Sadistic 13-Year-Old Boy
4,048
signatures = 27% of goal
4,048
Anonymous
Jul 01, 2022
4,047
Karin Heusel
Jun 02, 2022
4,046
Anonymous
Jun 02, 2022
4,045
MASUDUR RASHID
Jun 02, 2022
4,044
Sara Sampkin
May 29, 2022
4,043
Janice VanMarter
May 29, 2022
4,042
Rita Jesswein
This little monster is a danger at 13! And if he doesn't get some sort of punishment now he'll only grow up to be worse and he has a lot of years to be abusive! Stop him now!
May 29, 2022
4,041
Irene Murray
This monster is a menace to The community and two Society on a hall! If he is not punished severely and made an example of he will continue to do this!
May 29, 2022
4,040
Frank Winfield
May 27, 2022
4,039
Cindy Tramaglino
May 20, 2022
4,038
Marion Friedl
May 15, 2022
4,036
Lora Hall
May 03, 2022
4,035
Janice Pemberton
This little monster should NEVER be allowed back in the public again...he is a sadistic killer and needs to be locked up for the rest of his life and his parent(s) punished as well for "raising" such a killer.
Apr 30, 2022
4,034
Mitra Pejman
Apr 29, 2022
4,033
Frank Schultz
Apr 24, 2022
4,032
Mary Channell
Apr 22, 2022
4,031
Caroline Van Haeften
James William Basener MUST be punished for his reprehensible behavior! Being 13 is no excuse, his arrogance, callousness & disregard for pain, suffering & torture proves that he is evil. Period.
Apr 21, 2022
4,030
Roslyn Pollinger
This is how it starts then they start killing people!
Apr 20, 2022
4,029
Raymond Moore
Apr 20, 2022
4,028
Debra Phillips
Apr 18, 2022
4,027
Donna Jennings
PLEASE LOCK THIS SADISTIC CREATURE UP FOR AS LONG AS POSSIBLE!
Apr 12, 2022
4,026
Danielle Agresta
Apr 12, 2022
4,025
Angela Dennis
Apr 10, 2022
4,024
Sydney Allrud
Apr 10, 2022
4,023
Michele Murphy
Apr 09, 2022
4,022
Michael Casella
Apr 08, 2022
4,021
Juliana Jordan-Huber
Apr 05, 2022
4,020
ernest glover
Apr 01, 2022
4,019
Jocelyn Warburton
Apr 01, 2022
PRIOR SIGNATURES : 19322
---