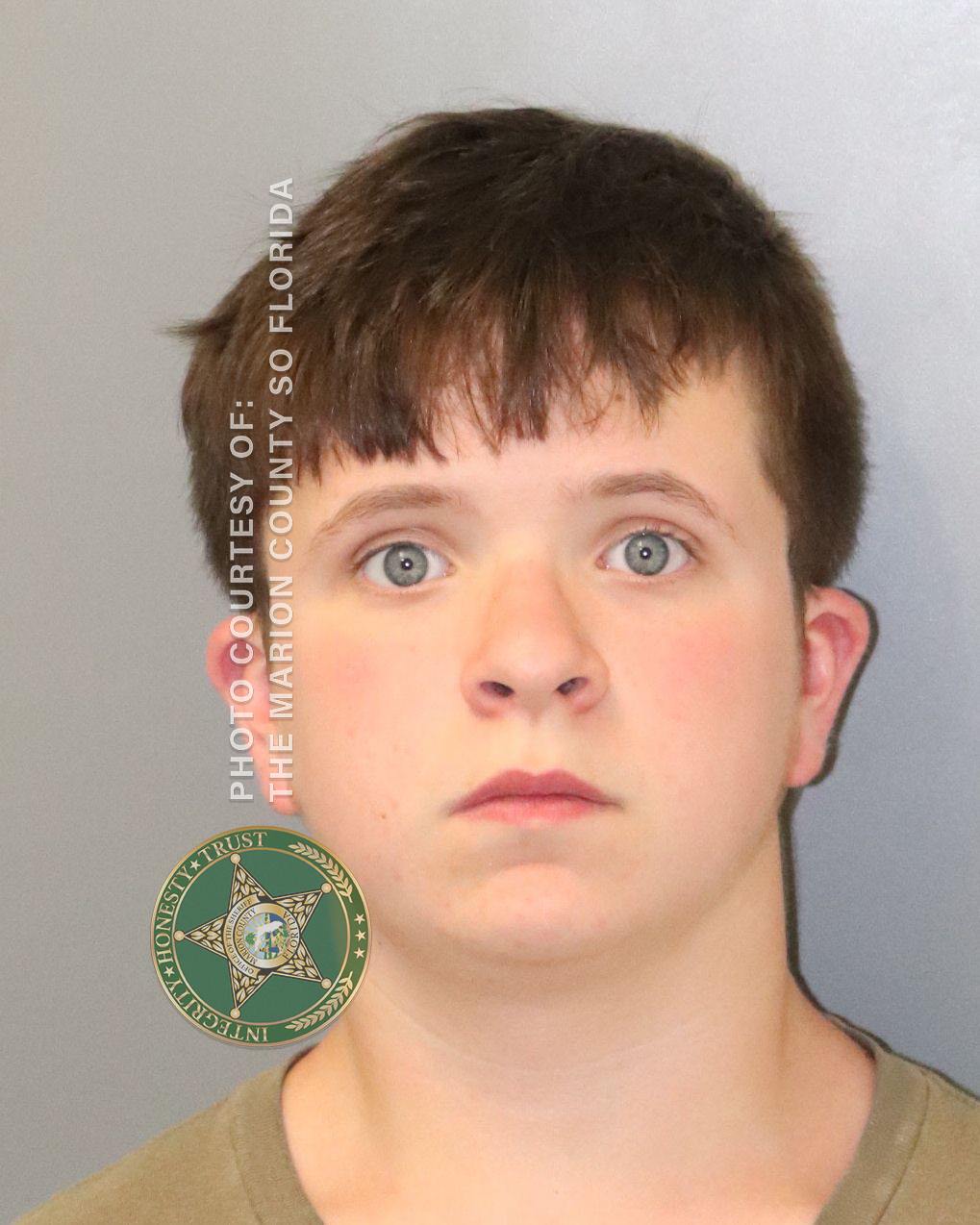 Marion County, Florida – In July, a pet cat in Marion County, Florida, was tortured to death by a sadistic 13-year-old boy. The Marion County Sheriff's Office identifies James William Basener as the teen responsible for the death of his neighbor's cat.
The authorities detailed the horrible abuse this cat endured before finally dying. Because of the cruel nature of the crime, Basener was charged with Aggravated Animal Cruelty, which is a felony offense, and Petit Theft. Please sign the petition to ensure that Basener is punished for his reprehensible behavior!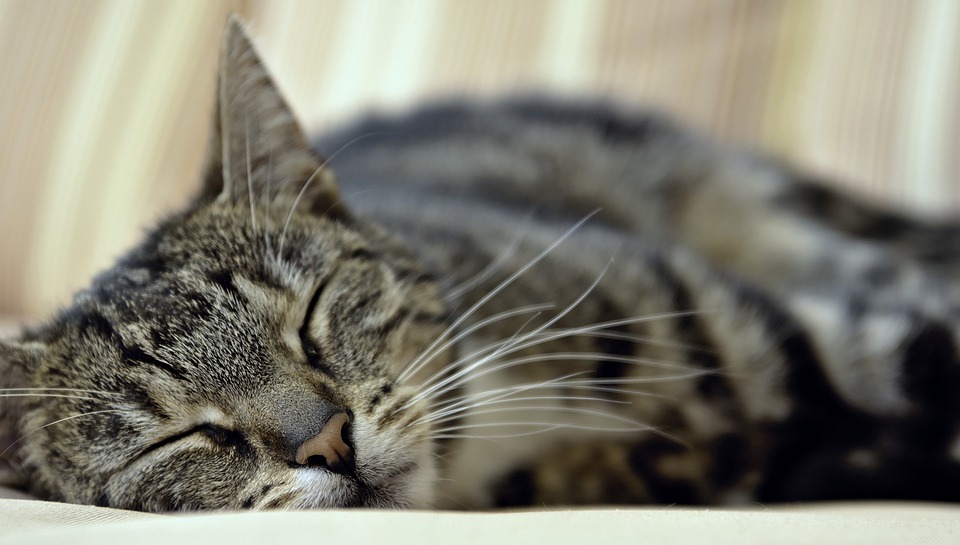 The details of what James William Basener did to his neighbor's cat reveal his depravity. The Marion County Sheriff's Office released the torture the cat endured before dying, as detailed by Basener himself. In an interview, Basener recounted to the authorities what he did to the cat that he captured:
He saw a cat in the neighborhood and brought it back to his home. Basener placed the cat in a trashcan and kept it trapped there for several days. A few days later, he used a pole to strike the cat inside the can and left it trapped. On July 13, Basener attempted to stab the animal and it bit him. At this point, he stuffed the cat in a garbage bag and started slamming it against the pavement.
The cat was able to escape from the bag, but Basener recaptured it by the tail, slammed it on the pavement and blood began to flow from its mouth. After the cat was deceased, Basener then proceeded to throw the animal into the yard of a nearby home, where he believed dogs would further mangle the body.
Deputy Gomez examined the deceased animal and its injuries were consistent with Basener's account of events. The teen was arrested and transported to the Department of Juvenile Justice, and then released to his parents after he was processed.
There is a well-known link between violence towards animals and violence towards humans. From Psychology Today:
Since the 1970s, research has consistently reported childhood cruelty to animals as the first warning sign of later delinquency, violence, and criminal behavior. In fact, nearly all violent crime perpetrators have a history of animal cruelty in their profiles.
And the National Link Coalition states:
It is well known that abuse is often cyclical and that the only way to stop the cycle is intervention; the earlier the intervention the higher rate of success.
If Basener does not get a full mental evaluation, and treatment, he will reoffend. We are petitioning the court to ensure that this teen does not slip through the cracks with nothing more than a slap on the hand. We want Basener to be sent to juvenile detention for the maximum allowable time under law. He needs to be stopped now, and we need YOUR help to make it happen. Please sign today!
News:
Marion County Sheriff's Office Press Release (on Facebook)
Animal-Protection-Laws-of-Florida-2020-Animal-Legal-Defense-Fund
Individuals are presumed innocent until proven guilty in a court of law.
Update 8/26/2021: A member of the Animal Victory team has spoken to the owner of the cat, whose name was Tonka. We are told that the cat was a truly loved member of the family. Tonka's owner has not seen the teen since he was released to his parents. Tonka's owner tells Animal Victory that she does not believe this is the first time that he has hurt an animal.
Update 8/5/2021: Animal Victory has learned that the family was ordered to relinquish custody of all other pets in the home. It is unclear if this is a permanent order or temporary.
PRIOR SIGNATURES : 19322
4,091
Lisel Sipes
Nasty little sociopath should be euthanized!
Nov 19, 2022
4,090
Dana Dykes
Nov 19, 2022
4,089
brigitte deschaintre
Nov 11, 2022
4,088
Gwendolyn Hayward
Nov 11, 2022
4,087
Elizabeth Mickalson
Nov 04, 2022
4,086
Lisa Cairns
Oct 20, 2022
4,085
JENNIFER BRIDGE
We need to lock this sicko up before he becomes a serial killer.
Oct 15, 2022
4,084
Carolina Pino
Oct 15, 2022
4,083
Shannon Nichols
Oct 07, 2022
4,082
Michele Pierce
Oct 05, 2022
4,081
Julie Goss
Oct 05, 2022
4,080
Maureen Dale
Sep 24, 2022
4,079
Marga Gili
Sep 22, 2022
4,078
Guisselle Martinez
Sep 17, 2022
4,077
Carmen Verdugo
Sep 11, 2022
4,076
Kelly A Kalish
Sep 10, 2022
4,075
Michelle Krueger
Sep 09, 2022
4,074
Julie Goff
Omg ,,,I can't ,I just can't
Sep 07, 2022
4,073
Tammy Welch
Sep 07, 2022
4,072
Tracey Mare
What wrong with people.
Sep 07, 2022
4,071
Victoria Edwards
It's important that this boy pays for his serious crime to the fullest extent of the law! His sadistic and violent nature makes him a danger to other animals and humans!
Sep 06, 2022
4,070
Julie Sanchez
Take action now!
Sep 06, 2022
4,069
Carol Beaulieu
Sep 06, 2022
4,068
Tina Woods
Sep 03, 2022
4,067
Nancy Coupe
Sep 03, 2022
4,066
Christine Trapasso
Aug 25, 2022
4,065
Kristen T
Don't ever let this sicko out next its humans rip sweet Tonka
Aug 24, 2022
4,064
Daria Bucklin
Aug 20, 2022
4,063
Ethel Riegel
Aug 19, 2022
4,062
Deborah Grottola
Aug 18, 2022
PRIOR SIGNATURES : 19322
---