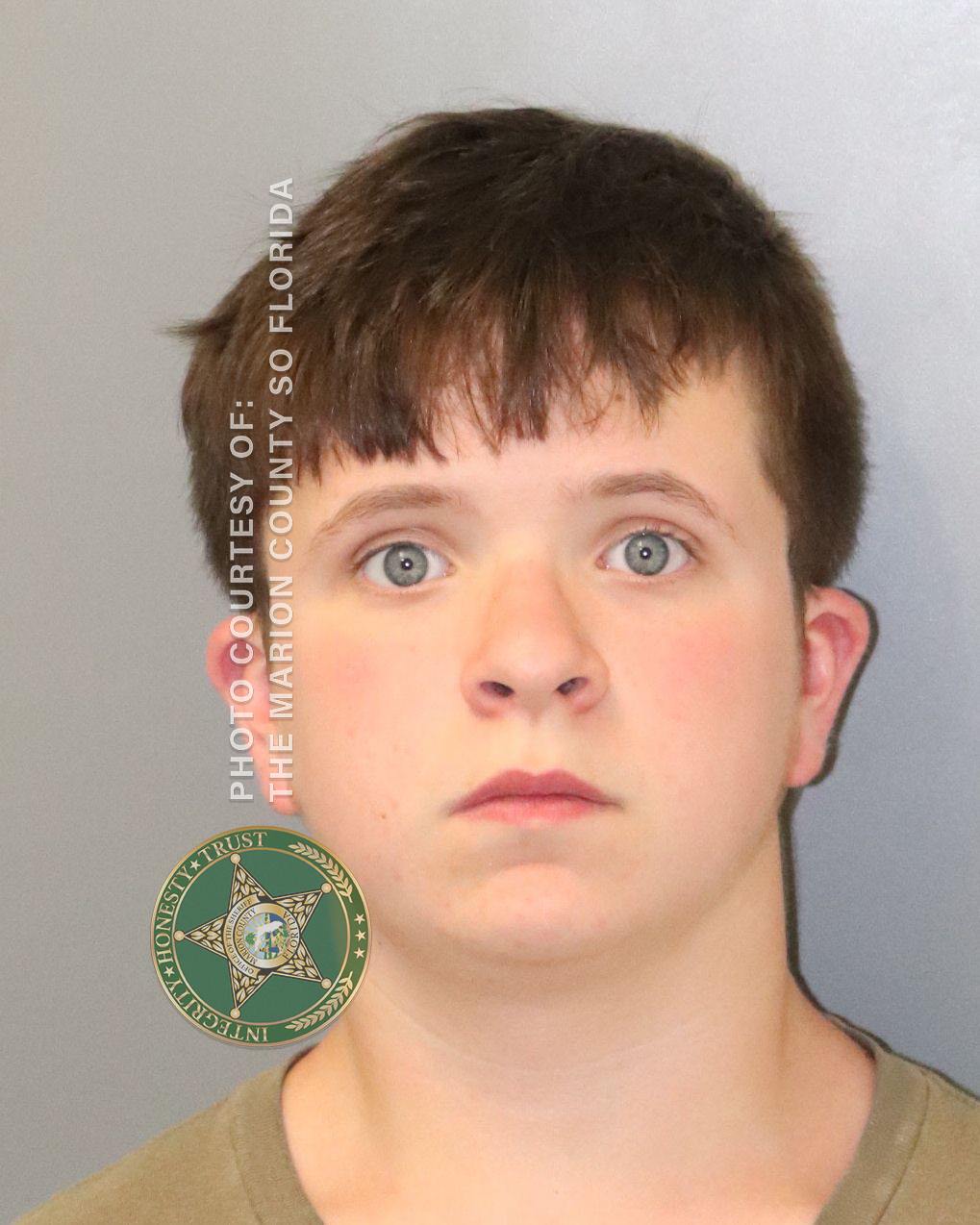 In July, a pet cat in Marion County, Florida, was tortured to death by a sadistic 13-year-old boy. The Marion County Sheriff's Office identifies James William Basener as the teen responsible for the death of his neighbor's cat.
The authorities detailed the horrible abuse this cat endured before finally dying. Because of the cruel nature of the crime, Basener was charged with Aggravated Animal Cruelty, which is a felony offense, and Petit Theft. Please sign the petition to ensure that Basener is punished for his reprehensible behavior!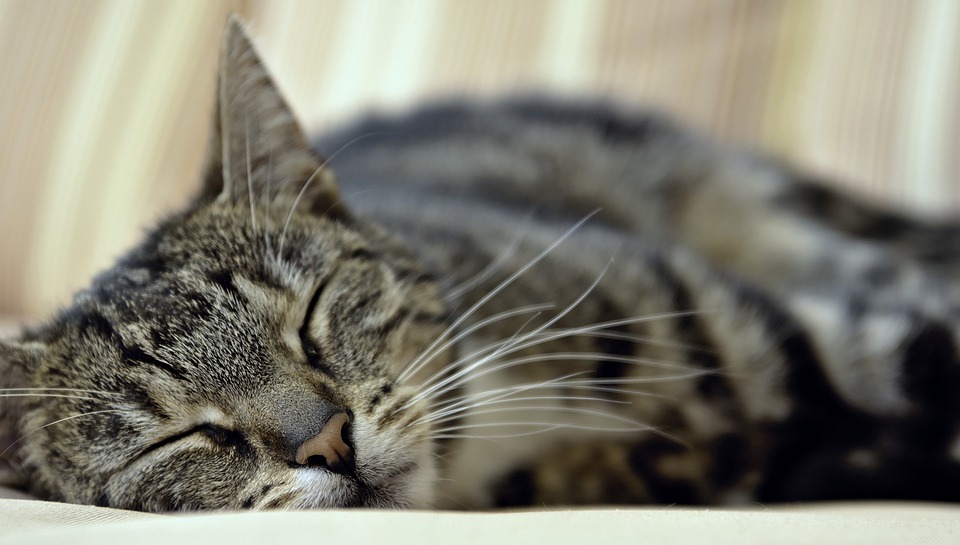 The details of what James William Basener did to his neighbor's cat reveal his depravity. The Marion County Sheriff's Office released the torture the cat endured before dying, as detailed by Basener himself. In an interview, Basener recounted to the authorities what he did to the cat that he captured:
He saw a cat in the neighborhood and brought it back to his home. Basener placed the cat in a trashcan and kept it trapped there for several days. A few days later, he used a pole to strike the cat inside the can and left it trapped. On July 13, Basener attempted to stab the animal and it bit him. At this point, he stuffed the cat in a garbage bag and started slamming it against the pavement.
The cat was able to escape from the bag, but Basener recaptured it by the tail, slammed it on the pavement and blood began to flow from its mouth. After the cat was deceased, Basener then proceeded to throw the animal into the yard of a nearby home, where he believed dogs would further mangle the body.
Deputy Gomez examined the deceased animal and its injuries were consistent with Basener's account of events. The teen was arrested and transported to the Department of Juvenile Justice, and then released to his parents after he was processed.
There is a well-known link between violence towards animals and violence towards humans. From Psychology Today:
Since the 1970s, research has consistently reported childhood cruelty to animals as the first warning sign of later delinquency, violence, and criminal behavior. In fact, nearly all violent crime perpetrators have a history of animal cruelty in their profiles.
And the National Link Coalition states:
It is well known that abuse is often cyclical and that the only way to stop the cycle is intervention; the earlier the intervention the higher rate of success.
If Basener does not get a full mental evaluation, and treatment, he will reoffend. We are petitioning the court to ensure that this teen does not slip through the cracks with nothing more than a slap on the hand. We want Basener to be sent to juvenile detention for the maximum allowable time under law. He needs to be stopped now, and we need YOUR help to make it happen. Please sign today!
News:
Marion County Sheriff's Office Press Release (on Facebook)
Individuals are presumed innocent until proven guilty in a court of law.
Update 8/26/2021: A member of the Animal Victory team has spoken to the owner of the cat, whose name was Tonka. We are told that the cat was a truly loved member of the family. Tonka's owner has not seen the teen since he was released to his parents. Tonka's owner tells Animal Victory that she does not believe this is the first time that he has hurt an animal.
Update 8/5/2021: Animal Victory has learned that the family was ordered to relinquish custody of all other pets in the home. It is unclear if this is a permanent order or temporary.
PRIOR SIGNATURES : 19322
Pet Cat Tortured To Death By Sadistic 13-Year-Old Boy
3,626
signatures = 24% of goal
3,626
Paul Rizzo
Sep 20, 2021
3,625
Elena Paris
Sep 20, 2021
3,624
lucrezia zaniboni
Sep 20, 2021
3,623
Cheryle Lefort
Sep 20, 2021
3,622
isabelle dazy
Sep 20, 2021
3,621
Suzanne Grafious
Sep 19, 2021
3,620
Joseph Harvey
Sep 19, 2021
3,619
Gloria Donn
Sep 19, 2021
3,618
Anonymous
Sep 19, 2021
3,617
RODOLFO GALLARDO
Sep 19, 2021
3,616
MIA BERGMAN
Sep 19, 2021
3,615
Alexandra Roddis
Sep 19, 2021
3,614
Andrea Hennig
I love animals!
Sep 19, 2021
3,613
Marie Dopico
That POS kid is a future serial killer. Hang him and be done with it.
Sep 19, 2021
3,612
SANDRA GOMEZ
Sep 19, 2021
3,611
Donna Oliver
Sep 18, 2021
3,610
Karleaha Symonds
Sep 18, 2021
3,609
Margaret Touw
Sep 18, 2021
3,608
Anonymous
Sep 18, 2021
3,607
Sabine Fontaine
Sep 18, 2021
3,606
Jaqueline Dillman
Sep 18, 2021
3,605
Jeanny Pontin
Sep 17, 2021
3,604
Sara Graziosa
Sep 17, 2021
3,603
Julie Moss
He will kill again
Sep 17, 2021
3,602
MaryEllen McCusker
I'm sorry but I don't care how old you are... This deserves the most severe punishment possible it is proven statistically that young adults teens or children that do such heinous things to animals go on to do worse
Sep 17, 2021
3,601
ANDREW SANCHEZ
Sep 17, 2021
3,600
Teri Paszotta
We need tougher laws, more judges with balls to hand down stiffer sentences & justice to those affected by sick abusers of animals in our communities. It's going on in your city and those that prey on the most vulnerable are WEAK COWARDS & THE LOWEST, POOREST EXCUSE OF BEINGS WALKING THIS EARTH!
Sep 17, 2021
3,599
Penny Skaff
This sick person needs to be put away for life in a facility for the criminally insane so he won't do more harm. My heart breaks for the cat that was tortured to death, and however many more he killed the same way.
Sep 17, 2021
3,598
Keith Michelen
Sep 17, 2021
3,597
Joanne Amos
Sep 17, 2021
PRIOR SIGNATURES : 19322
---