Missing Dog Was Burned Alive – Find And Punish Monster Who Killed Family's Pet
Published: July 23, 2020 at 05:53 AM Author:
PENNY EIMS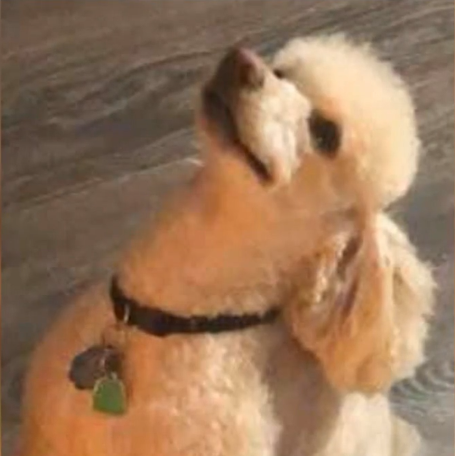 Henderson, Kentucky – A poodle named Duke suffered an unimaginable death in Henderson, Kentucky. The dog disappeared from his family's home on Saturday, and his burned body was discovered in a bathroom at the Henderson County Fairgrounds on Sunday. Duke's rabies tags confirmed that the burned dog was the missing pet, and investigators have determined that the dog had been burned alive.
Please see the update as of June 23, 2020 – an arrest has been made!!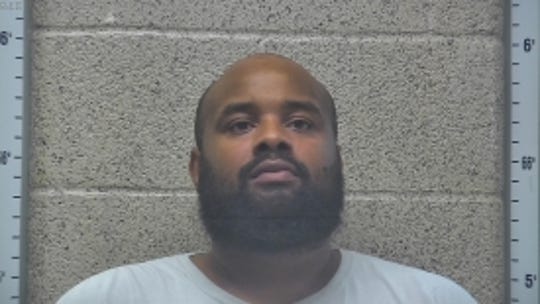 Original petition:
Whoever is behind this vile act of cruelty must be found and punished! This person is a danger to society. The Henderson County Animal Control is asking for help finding the person(s) responsible:
"We are frightened and saddened to know someone capable of such a horrific and inhumane act of torture could potentially strike again. If you have any information, specifically pertaining to any vehicles seen in the Airline Road/Sam Ball Way intersection during the hours of 1-3 a.m. on June 7, please contact the HPD."
Animal cruelty crimes must be taken seriously. Please help us as we seek justice for Duke!
A sizable reward, well over $10,000, is being offered for information leading to the identification, arrest, and conviction of the person(s) responsible. Tips can be made to the authorities at 270-831-1295.
News:
https://www.courier-journal.com/story/news/crime/2020/06/12/body-burned-dog-found-restroom-henderson-county-fairgrounds/3174063001/
Update 6/30/2021: VICTORY! Animal Victory has been told by Commonwealth Attorney Bill Markwell that Matthews was sentenced this month in Henderson Circuit Court to five years for torture of a dog/cat resulting in serious physical injury or death and five years for third-degree arson; the sentences are to be served consecutively. If anything changes with regards to the amount of time that Matthews will serve in jail, we will let everyone know. We thank each and every one of you for your support of this petition that helped to make this sentence possible!
Update 6/11/2021: Animal Victory has sent 21,750 signatures from supporters to Attorney Steve Gold.
Update 6/30/2020: Read our letter to Commonwealth Attorney here
Update 6.30.2020: We have sent our petition and letter of intent along with over 13,000 signatures and comments to County Attorney Steve Gold and Commonwealth Attorney Bill Markwell. Steve Gold has told us that their office has been involved in this case from early on and he is very familiar with the investigation.  They work very closely with Animal Control and the local police in all animal cruelty cases.
He was proud to let us know that his office has a strong track record of aggressive prosecution of animal cruelty cases. Their work with Animal Control and local law enforcement has resulted in shutting down some of the largest animal cruelty incidents in the history of our state. He asked us to rest assured that they will seek justice in this case, just like in those others.
He told us they strongly believe that their mission is to protect all residents of Henderson County, even those with four legs!
He also mentioned that Kentucky has a two-tiered prosecution system for felonies. His office is involved in felony cases such as this only through the preliminary hearing phase. The preliminary hearing, in this case, was July 1, 2020.  Moving forward, the Commonwealth's Attorney Bill Markwell will take over the case and present it to the Grand Jury and prosecute the case in Circuit Court.
Please continue to Sign and Share the petition.
Update 10/14/2020: According to Commonwealth Attorney Bill Markwell, the pre-trial is set for the morning of Nov 16th.
Update 6/29/2020: Read our letter to County Attorney here
Update 6/23/2020: The police have identified 32-year-old Bryan Matthews as the man responsible for Duke's death. The accused has admitted to the authorities that he stole the dog, but claims that he released Duke on the street. Matthews has pleaded not guilty to Torture of dog/cat with serious physical injury and Arson 3rd Degree. Please sign the petition to help us persuade officials in Henderson to hold Matthews accountable for this atrocious act of cruelty!
A preliminary hearing date and bond have been set for Bryan Matthews after he was arrested for the death of a burned dog in Henderson. Matthews' bond is currently set for $10,500, $10,000 of which is for the two Class D felonies involving the arson and death of the dog. The remaining $500 bond is for a previous charge of failure to appear. Matthews' preliminary hearing is set for July 1st at 11:30 A.M.
Prior Signatures 21,794