Man Shot And Killed Dog In Front Of Child After She Tripped And Dropped Her Pet's Leash
Published: January 18, 2022 at 08:26 PM Author:
PENNY EIMS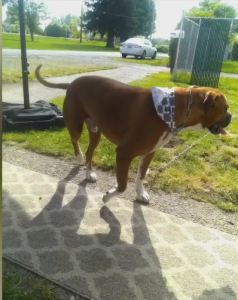 Des Moines, Washington – An 11-year-old girl is mourning the loss of her four-legged best friend, who was shot and killed last week after she tripped and lost her grip on his leash. The five-year-old boxer, whose name was Tyson, was on a walk with Serenity, who goes by Tiny, last Wednesday.
Tyson got away from Tiny when the child tripped and let go of his leash. When Tyson was free, he ran towards 64-year-old Curtis Madden's Labrador retriever. The dogs never fought, but Madden decided to shoot Tyson as he was walking back to his owner, who had called to him after he got loose.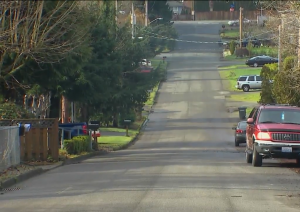 The first shot injured Tyson. According to prosecutors, the injured dog was limping and circling the little girl when Madden shot him again – ending the young dog's life just feet in front of the little girl, who has stated that she feared for her own life.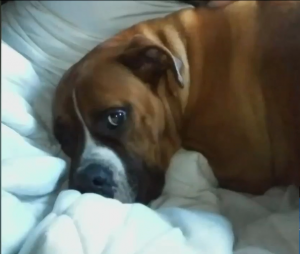 Responding police officers determined that Madden's dog had not been attacked and witnesses to the incident also stated that Tyson was never close to Madden's dog. According to court documents, Madden never expressed remorse for killing Tiny's dog and in fact, boasted about it.
Prosecutors have called Madden "dangerous and cruel," and the man is facing a charge of felony first-degree animal cruelty, which is the most severe animal cruelty charge that can be filed in Washington state. Madden was booked into the King County Jail and could spend up to five years behind bars if he is convicted.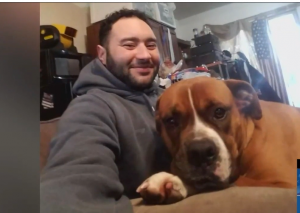 Tyson is dead and a child is left traumatized by a horrific act of cruelty that should never have happened. Please add your name to this petition to help put Madden away for the maximum amount of time allowable by law!
We the undersigned demand Madden gets put away in jail for the maximum amount of time allowable by law!
Note: Individuals are presumed innocent until being found guilty in a court of law. Animal Victory relies upon the authorities and the court system to determine guilt or innocence.
News:
Animal-Protection-Laws-of-Washington-2020-Animal-Legal-Defense-Fund
Update 8/17/2022: There are two scheduled trial dates. The first one is set for 8/29/2022 and second is for 10/13/2022 at 8:30 am. 
Update 3/29/2022: Animal Victory has learned that the trial begins on 5/26/2022.
Update 1/26/2022: Animal Victory has learned that Madden is due in court for arraignment tomorrow, 1/27/2022, at 9 a.m. for reckless endangerment and animal cruelty in the first degree.
Update 1/26/2022: Animal Victory has sent 17,949 signatures to King County Prosecutor Dan Satterberg.
Three Juvenile Males Stomped On Cat Inside Of A Bag, Causing Her Severe Injuries
18
signatures = 0% of goal
18
Stephanie Kline M.
Nov 30, 2023
17
Jacqueline M.
Nov 25, 2023
15
Jacquelyn K.
Nov 14, 2023
14
Dr. Susan Rogers B.
Nov 10, 2023
12
GERALDINE S.
Nov 09, 2023
11
Pamela W.
This man was totally out of control. He needs to be punished.
Nov 07, 2023
10
Sally W.
Utter scum. I would die of shame if they were my sons. Id feel id birthed demons
Nov 05, 2023
9
Valérie P.
Nov 04, 2023
6
Cindy R.
Disgusting...
Oct 27, 2023
2
Timothy G.
Oct 14, 2023
1
Sharifah Farah Debah S.
Oct 12, 2023
Prior Signatures 19,114