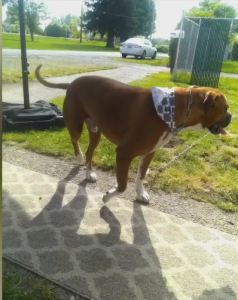 Des Moines, Washington – An 11-year-old girl is mourning the loss of her four-legged best friend, who was shot and killed last week after she tripped and lost her grip on his leash. The five-year-old boxer, whose name was Tyson, was on a walk with Serenity, who goes by Tiny, last Wednesday.
Tyson got away from Tiny when the child tripped and let go of his leash. When Tyson was free, he ran towards 64-year-old Curtis Madden's Labrador retriever. The dogs never fought, but Madden decided to shoot Tyson as he was walking back to his owner, who had called to him after he got loose.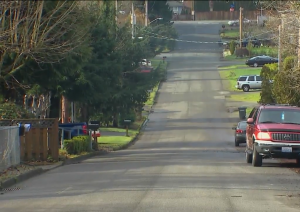 The first shot injured Tyson. According to prosecutors, the injured dog was limping and circling the little girl when Madden shot him again – ending the young dog's life just feet in front of the little girl, who has stated that she feared for her own life.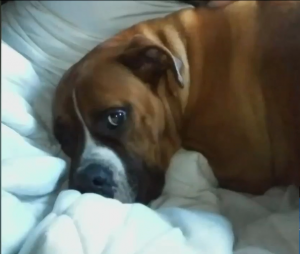 Responding police officers determined that Madden's dog had not been attacked and witnesses to the incident also stated that Tyson was never close to Madden's dog. According to court documents, Madden never expressed remorse for killing Tiny's dog and in fact, boasted about it.
Prosecutors have called Madden "dangerous and cruel," and the man is facing a charge of felony first-degree animal cruelty, which is the most severe animal cruelty charge that can be filed in Washington state. Madden was booked into the King County Jail and could spend up to five years behind bars if he is convicted.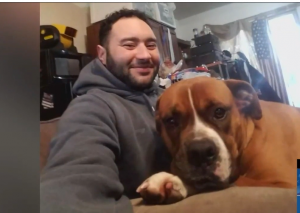 Tyson is dead and a child is left traumatized by a horrific act of cruelty that should never have happened. Please add your name to this petition to help put Madden away for the maximum amount of time allowable by law!
We the undersigned demand Madden gets put away in jail for the maximum amount of time allowable by law!
Note: Individuals are presumed innocent until being found guilty in a court of law. Animal Victory relies upon the authorities and the court system to determine guilt or innocence.
News:
Animal-Protection-Laws-of-Washington-2020-Animal-Legal-Defense-Fund
Update 3/29/2022: Animal Victory has learned that the trial begins on 5/26/2022.
Update 1/26/2022: Animal Victory has learned that Madden is due in court for arraignment tomorrow, 1/27/2022, at 9 a.m. for reckless endangerment and animal cruelty in the first degree.
Update 1/26/2022: Animal Victory has sent 17,949 signatures to King County Prosecutor Dan Satterberg.
Man Shot And Killed Dog In Front Of Child After She Tripped And Dropped Her Pet's Leash
18,976
signatures = 95% of goal
18,976
Dana Payton
May 23, 2022
18,975
Daniel Avichail
May 22, 2022
18,974
Michelle Peters
Lock him up for all 5 years and not one day less. Ensure he is never around animals or children! He traumatized that child! He should also be forced to pay for the girls trauma therapy!
May 21, 2022
18,973
Anonymous
Awful
May 20, 2022
18,972
Steven Havercamp
Jail. For a very long time.
May 20, 2022
18,971
donna benjamin
May 18, 2022
18,970
Melissa Ruppert
May 16, 2022
18,969
Marion Friedl
May 14, 2022
18,968
Patti Molero
May 14, 2022
18,967
Cindy Rancourt
May 14, 2022
18,966
Alessia Di Buono
May 14, 2022
18,965
Ulrich Spauschus
May 14, 2022
18,964
Anne Caillat
May 14, 2022
18,963
Kelly A Kalish
May 14, 2022
18,962
Tirzah Given
May 13, 2022
18,961
Georgia Dees
May 12, 2022
18,960
Francisco Cázares
No more animal cruelty
May 11, 2022
18,959
Keleen McBride
May 11, 2022
18,958
Ron Davis
May 10, 2022
18,957
Mark Renz
May 10, 2022
18,956
Geana Davis
May 10, 2022
18,955
diana Azrikam
May 10, 2022
18,954
becky moroney
May 08, 2022
18,953
Ana Castro
May 06, 2022
18,952
Debra Wantland
May 06, 2022
18,951
Ava Fox
May 06, 2022
18,950
Mercedes Frank
May 05, 2022
18,949
Suzanne Grafious
May 04, 2022
18,948
Melanie Kowalski
May 04, 2022
18,947
Andrea Stone
May 04, 2022
---