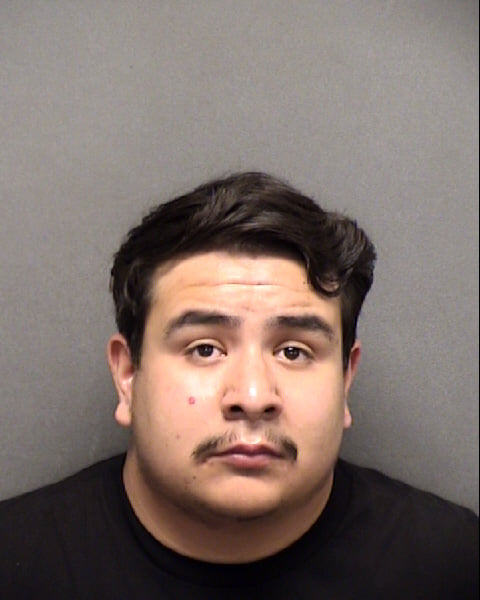 Bexar County, Texas – A Texas man is facing a felony animal cruelty charge for the fatal beating of a family member's puppy. The Bexar County Sheriff's Office identifies Michael Ruperto Uriegas as the man who killed a puppy named Ruger.
According to the authorities, Uriegas was "angry that the small dog had urinated on him and he threw the puppy into the kennel."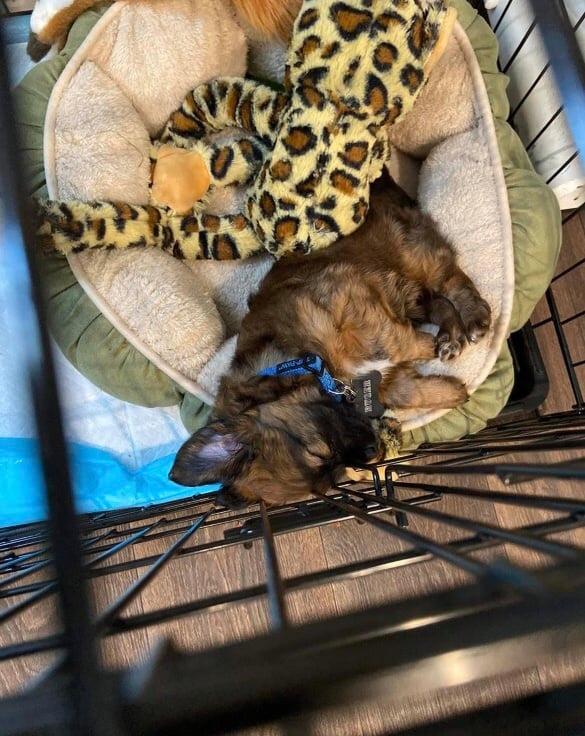 But Ruger did not die because of a simple throw into the kennel – a necropsy on his little body revealed the brutal truth. He has been viciously beaten. The authorities describe the extensive trauma to the puppy's body, writing "it was found that the dog had multiple injuries all over his body. The cause of death determined by the necropsy reported that there was blunt force trauma to 5 different areas of Ruger's body."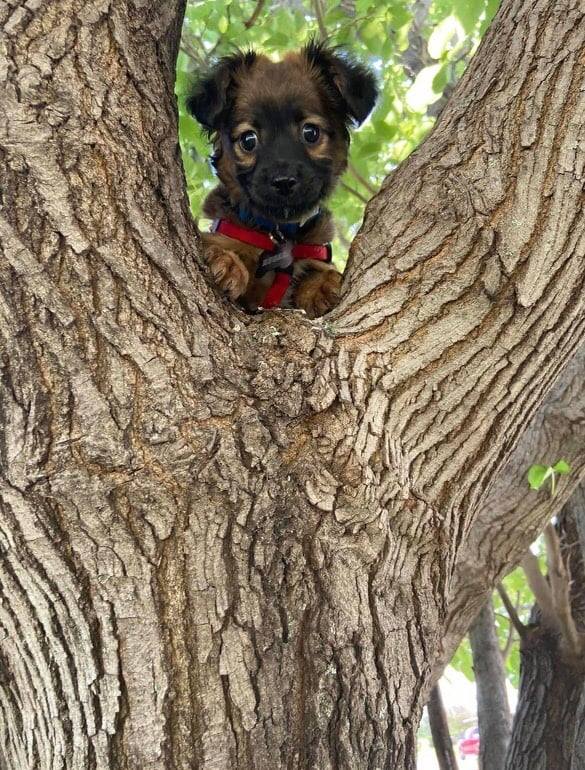 BCSO deputies issued a warrant for Michael Uriegas' arrest on April 11, 2022, and Uriegas was subsequently arrested shortly after for Cruelty to Non-livestock Torture/Kill, a 3rd-degree felony.
What type of man can brutally beat a small puppy? What else is this man capable of? People who are aware of this deadly incident are heartbroken and outraged, and they want justice.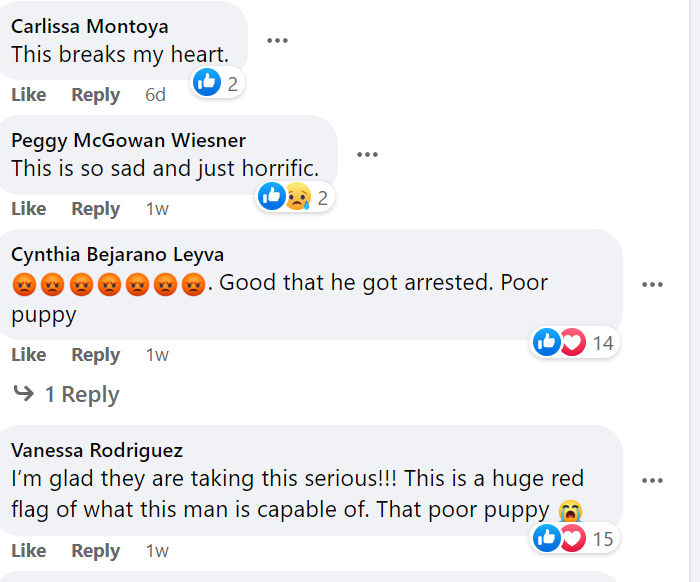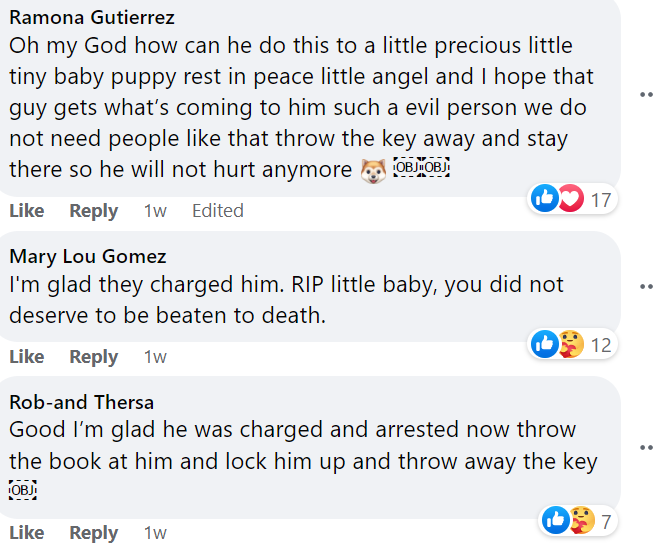 We need your support to put Michael Ruperto Uriegas away for the maximum amount of time. What he did should not receive a slap on the wrist plea deal; we want to ensure that the court knows that we care about this case! Please add your name to the petition today.
We the undersigned demand that Michael Ruperto Uriegas is held responsible for this brutal and deadly attack on an innocent puppy. We are petitioning for Uriegas to receive the maximum punishment allowable by law and to be prohibited from owning or residing with animals in the future.
Note: Individuals are presumed innocent until being found guilty in a court of law. Animal Victory relies upon the authorities and the court system to determine guilt or innocence.
News:
Bexar County Sheriff's Office news release via Facebook
Update 5/20/2022: Animal Victory has learned that the case is in the process of being assigned to one of four attorneys in the 'Criminal Trial Division' in the 3999 court district. We have been informed that the case has not been assigned a date, and because the defendant is out on bond, it will most likely be a while before a date is set or a prosecutor is assigned.
Update 5/9/2022: As of today, the prosecutor has not assigned this case to anyone. The pre-hearing is scheduled to take place on 5/10/2022. Animal Victory has sent 16,947 signatures to the prosecuting attorney.
Man Fatally Beat Family Member's Puppy, Claims He Was 'Angry'
17,054
signatures = 85% of goal
17,054
Rosemary Theroux
May 23, 2022
17,053
Dana Payton
May 23, 2022
17,052
Lea Derence
Don't support any form of animal cruelty. GO VEGAN! Visit Happycow.net to find vegan and vegan friendly restaurants in any city.
May 23, 2022
17,051
Nancy Rittenhouse
May 23, 2022
17,050
Erin Sleeth
May 23, 2022
17,048
Yeniffer Quijano
May 22, 2022
17,047
tracey Watson
May 22, 2022
17,046
Edie Shaw
May 22, 2022
17,045
Katie McGaughey
May 22, 2022
17,044
Samantha Neri
May 22, 2022
17,043
Sonya S
May 22, 2022
17,042
Erin Burkey
May 22, 2022
17,041
Daniel Avichail
May 22, 2022
17,040
Colleen Murray
May 21, 2022
17,039
Wayne Hernandez
May 21, 2022
17,038
Julie Johnson
May 21, 2022
17,037
Jackie Kerton
May 21, 2022
17,036
Michelle Patrick
May 21, 2022
17,035
Jackie Kerton
May 21, 2022
17,034
Tina Kelty
May 21, 2022
17,033
Tiffany Lozano
May 20, 2022
17,032
Gerri Reynolds
May 20, 2022
17,031
Christina Glauber
Prosecute!!
May 20, 2022
17,030
Chris Van Enkenvoort
May 20, 2022
17,029
Rebecca King
He is a psychopath
May 20, 2022
17,028
Kasey Adamkiewicz
May 20, 2022
17,027
Anonymous
May 20, 2022
17,026
Jasminka Brayton
May 20, 2022
17,025
Pauline Seymour
May 20, 2022
---