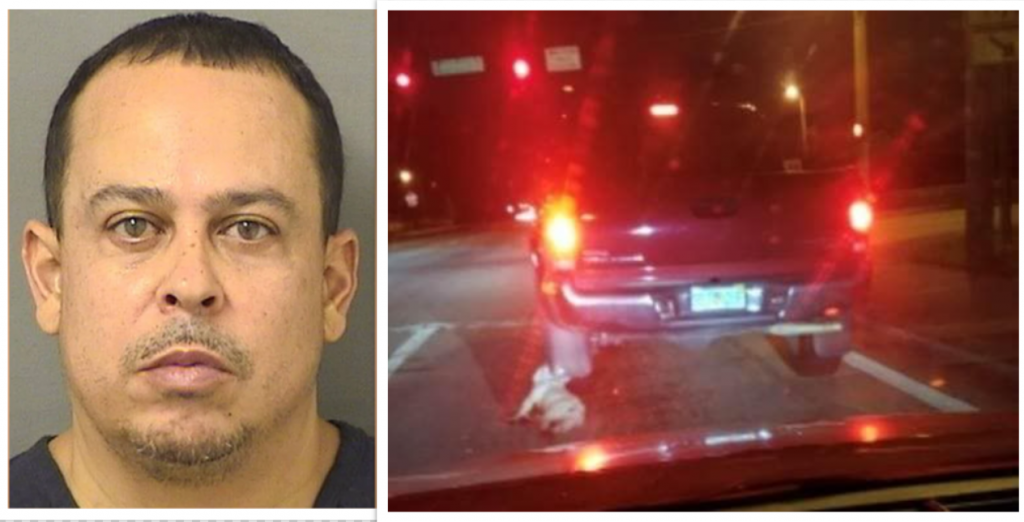 Palm Beach County, Florida – On October 9, a witness observed a horrifying situation; a red truck traveling eastbound on Lantana Road was dragging a white bulldog mix who was tethered to the pickup. The helpless dog was spinning on the asphalt, leaving chunks of her flesh on the road.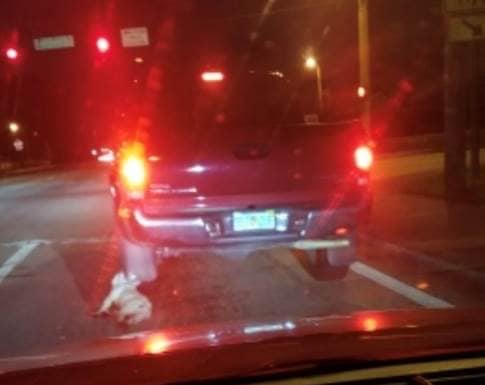 The good Samaritan was able to catch the attention of the driver, who has been identified as 45-year-old Lisandro Arellano. When the man stopped his truck the witness confronted him, hopeful that the horrifying situation was some type of tragic mistake.
But Arellano's actions after stopping are nothing short of heartwrenching, and utterly appalling; the man was not shocked, distraught, or apologetic. According to the Palm Beach County Sheriff's Office, he "picked the dog up off the ground and threw her in the bed of his truck then drove off."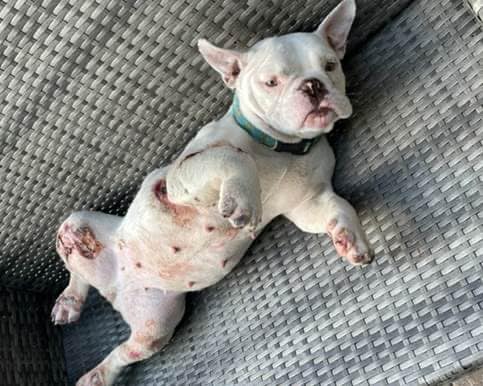 Thanks to the quick-thinking witness, who got a photo of the truck's license plate, the police were able to track Arellano down and arrest him for aggravated animal cruelty to animals. The dog, named Blanco, was turned over to animal control for care, and Arellano was taken to jail, currently facing two animal cruelty charges. Jail records show that he was released on a $3,000 bond on Monday.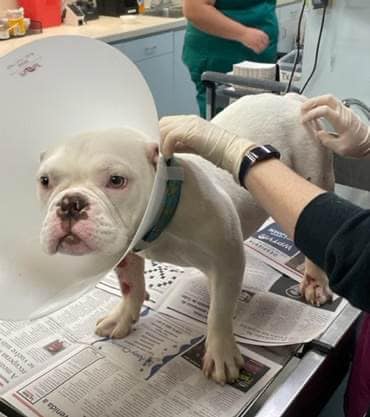 *Blanco does not belong to Arellano. According to the authorities, she belongs to a family member that entrusted him with watching her. She suffered severe lacerations but IS expected to recover.
If you are as appalled by Lisandro Arellano's actions as we are, please add your name to the petition!
We the undersigned demand that Lisandro Arellano be held accountable for dragging this innocent dog behind a moving truck. We are petitioning for Arellano to face the maximum sentence for Aggravated Animal Cruelty and Cruelty towards animals, in addition to a lifelong ban from animal ownership. It is our firm belief that animal abusers must be held accountable for their actions.
Note: Individuals are presumed innocent until they have been found guilty in a court of law. Animal Victory relies upon the authorities and the court system to determine guilt or innocence.
News:
Update 2/8/2023: Animal Victory has sent the petition and 21,202 signatures to the State Attorney and to Judge Sarah Willis.
Update 12/23/2022: A status check has been scheduled for 03/13/2023 at 8.30 am via zoom. A Status court date (also known as a Progress Call) is when the case is called in open court and the attorneys are required to advise the court as to the progress of the case thus far. ARELLANO
Man Dragged Dog Behind Truck And Then Threw Her Into The Bed Of The Truck When Confronted
21,441
signatures = 107% of goal
21,441
Mary Avakian
Mar 26, 2023
21,440
Sharon Ryan
Mar 23, 2023
21,439
Nita Tomaszewski
This is a very evil thing
Mar 21, 2023
21,438
Tom Lucier
We don't need people like that in society I am sure his next victim will be a person! Lock him up now before he gets the chance!
Mar 19, 2023
21,437
Cynthia Wennemark
Mar 18, 2023
21,436
Carolyn Schaerer
Mar 18, 2023
21,435
Lisa Acuna
Animals Deserve JUSTICE please PUNISH this man please
Mar 17, 2023
21,434
Carmen Verdugo
Mar 17, 2023
21,433
Audrey Stanley
Mar 17, 2023
21,432
Anna Nelson
Mar 17, 2023
21,431
Rosa Lucisano
Mar 14, 2023
21,430
Maggie Fukuda
Mar 13, 2023
21,429
Al Paris
Let his punishment truly justify his crime!
Mar 13, 2023
21,428
Laurie Lane
Severe punishment is in order
Mar 13, 2023
21,427
Dottie Fleischmann
PLEASE SEVERELY PUNISH THIS MONSTER
Mar 13, 2023
21,426
Danielle Agresta
THIS FILTH MUST BE PUNISHED, SND TOO BAD HE CAN'T RECEIVE THE SAME PAIN THIS POOR ANIMAL SUFFERED.. WORSE PAIN IS EVEN TOO GOOD FOR THIS LOSER!!!!
Mar 13, 2023
21,424
Regina Boots
Mar 12, 2023
21,423
Tonya Austhof
Mar 12, 2023
21,422
NANCY WRIGHT
Mar 12, 2023
21,421
Anita Carmine
Thank God this poor dog survived and only hope that this creep suffers to the maximum!
Mar 11, 2023
21,420
Carin Sappelli
Mar 11, 2023
21,419
Tina Billman Kelty
Mar 11, 2023
21,418
Natasha Stafford
He should never be able to have a pet,and jailed hard labor
Mar 11, 2023
21,417
Betty Belcher
Mar 11, 2023
21,416
vero costa
Mar 11, 2023
21,415
Joanne Amos
Bastard
Mar 11, 2023
21,414
Carol Williams
Cruelty at its finest I hope you rot in jail, after you get the same treatment, you being dragged behind a truck.
Mar 11, 2023
21,413
Hanneke Bekhof
Mar 11, 2023
21,412
Marie-France Fuster
Ma
Mar 10, 2023
---