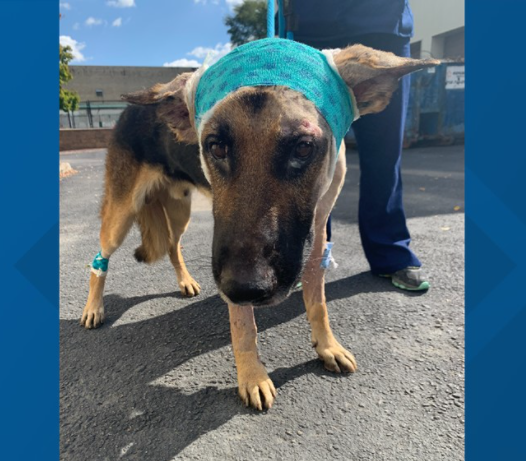 Lebanon, Pennsylvania – Steven M. Alston, 38, is accused of using scissors to cut the ears off of puppies (without anesthesia!), and neglecting dogs so badly that they had maggot-infested wounds. According to the Pennsylvania SPCA, Alston is also responsible for the neglect of two horses and two calves who were found living in squalor, without fresh food or water.
Alston is facing 18 counts of animal cruelty which includes 14 felony counts, two misdemeanors, and two summary counts and we need your support to ensure that he receives the maximum punishment! Please add your name today.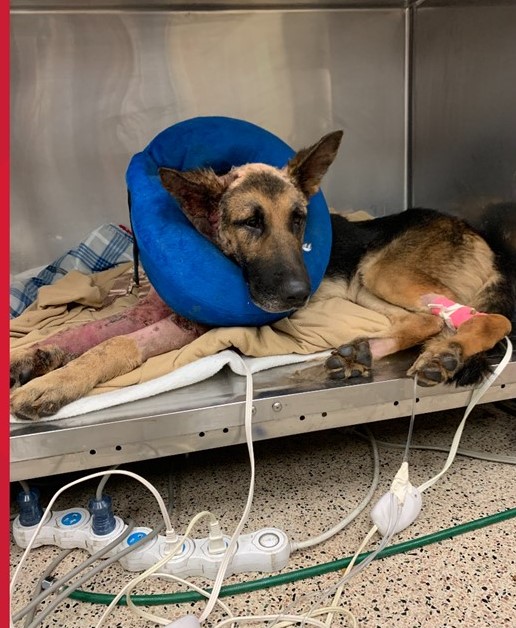 In a news release, Nicole Wilson, Director of Humane Law Enforcement at the PSPCA, said:
"This case of animal cruelty was particularly jarring. To find a dog at death's door and subsequently brought back to life shows the dedication of our staff. We are grateful to take this step in bringing the abuser to justice in an effort to ensure no other animals ever meet the same fate. The next step is through the courts to ensure that he is never allowed to own another animal."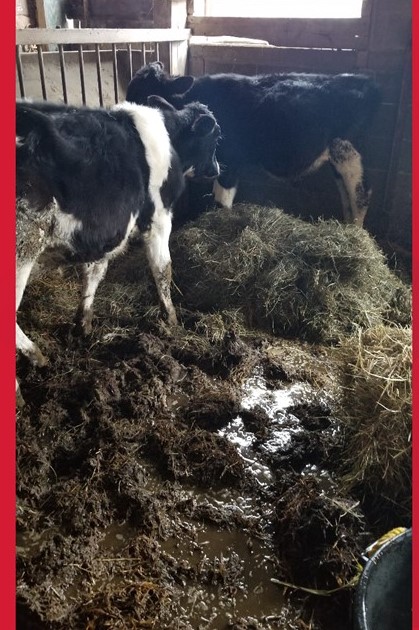 Humane investigators not only found animals living in squalor, including injured dogs with terrible, untreated wounds, they also discovered the remains of three dogs, two of which died from severe bite wounds that were left untreated.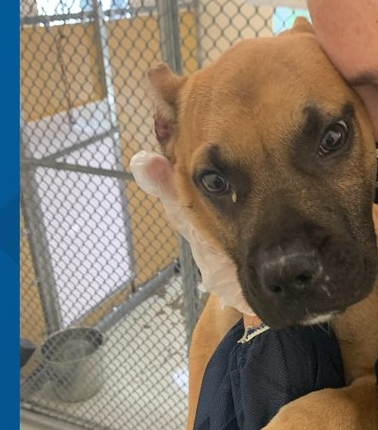 Steven M. Alston must pay for what he put these animals through. Your support is needed to ensure that court officials know that we care about this cruelty case and that we want the maximum punishment and an order prohibiting Alston from ever owning animals again! Please add your name (and comments) today!
News:
Individuals are presumed innocent until proven guilty in a court of law.
Final update 2/24/2022: Victory! Animal Victory is extremely pleased to report that this case was not dismissed. Alston was sentenced to between 6 and 23 months in jail after pleading guilty to multiple charges. Thank you to everyone who signed this petition! CpCourtSummary
Update 11/15/2021: Animal Victory has sent 28,973 signatures to the Lebanon District Attorney.
Update 11/5/2021: Animal Victory has learned that sentencing is scheduled for 11/17/2021.
Update 3/5/2021: Animal Victory has been informed that court has been moved to April 5.
Update 11/30/2020: Today we sent our letter along with 15,561 signatures and comments to the Lebanon District Attorney. Read our letter here.
Click to read charges here CpDocketSheet
Animal-Protection-Laws-of-Pennsylvania-2020-Animal-Legal-Defense-Fund
PRIOR SIGNATURES : 15793
Man Cut Off Puppies' Ears With Scissors And Horribly Neglected Other Animals
13,878
signatures = 93% of goal
13,878
Sydney Allrud
Apr 10, 2022
13,877
Alice Bergmann
Apr 07, 2022
13,876
kliontia-kalia konstantinou
Mar 25, 2022
13,875
Joyce Scarborough
Mar 25, 2022
13,874
Nicole Cervino
PEINE DE MORT...!!!!!
Mar 19, 2022
13,873
Vicky Tisdial
I want this horrible, evil, and sadistic bastard to be given the same treatment as he did to the dogs, let him be tied down and have someone cut off his ears, and vany other appendage deemed necessary s he will feel the pain he inflicted on these poor, innocent dogs.
Mar 09, 2022
13,872
Xiomy Velez
Punishment and JUSTICE
Mar 08, 2022
13,871
James McVey
Mar 07, 2022
13,870
miriam taylor-east
Mar 05, 2022
13,869
Julie Houle
Feb 27, 2022
13,868
Chloe-Nicole Bignoux
Feb 27, 2022
13,867
Laura Cronick
Feb 26, 2022
13,866
Katrina Campo
Feb 25, 2022
13,865
KA Sandholm
Feb 19, 2022
13,864
Marc Cabanag
Feb 19, 2022
13,863
Isidora Lioumis
Feb 17, 2022
13,862
Jane Gold
Feb 17, 2022
13,861
Linda DeBoer
Feb 16, 2022
13,860
Wendy Butler
Feb 16, 2022
13,859
Anonymous
Feb 16, 2022
13,858
Laurel Watson
Prison,
Feb 15, 2022
13,857
linda sommerfeld
Feb 14, 2022
13,856
Kim Rutherford
Feb 12, 2022
13,855
Cindy Frank
Feb 12, 2022
13,854
Anonymous
Feb 12, 2022
13,853
Patricia Henson
Feb 09, 2022
13,852
Anonymous
Feb 09, 2022
13,851
Anonymous
Feb 09, 2022
13,850
Anonymous
Feb 09, 2022
13,849
John Brain
We are their voice
Feb 07, 2022
PRIOR SIGNATURES : 15793
---