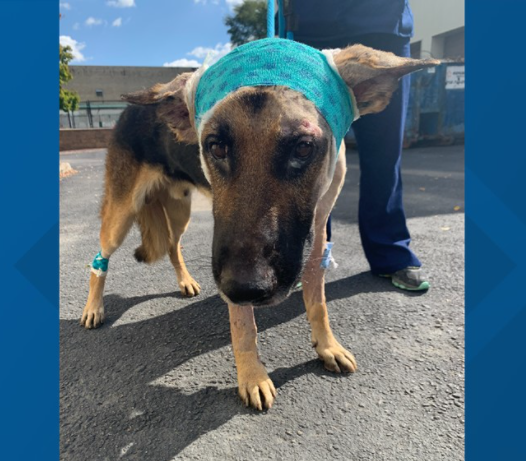 Steven M. Alston, 38, is accused of using scissors to cut the ears off of puppies (without anesthesia!), and neglecting dogs so badly that they had maggot-infested wounds. According to the Pennsylvania SPCA, Alston is also responsible for the neglect of two horses and two calves who were found living in squalor, without fresh food or water.
Alston is facing 18 counts of animal cruelty which includes 14 felony counts, two misdemeanors, and two summary counts and we need your support to ensure that he receives the maximum punishment! Please add your name today.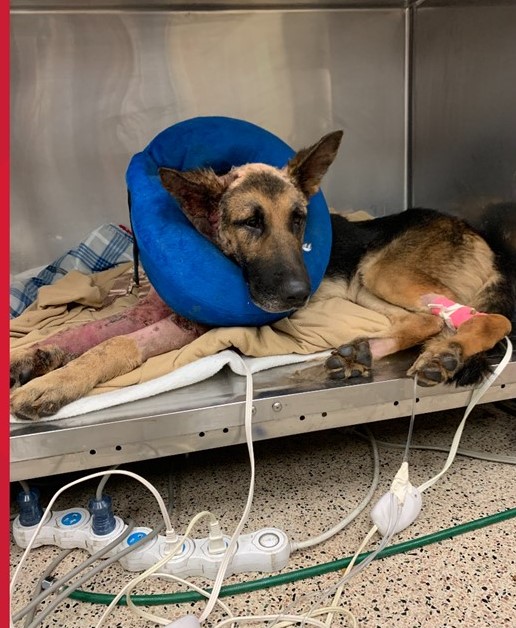 In a news release, Nicole Wilson, Director of Humane Law Enforcement at the PSPCA, said:
"This case of animal cruelty was particularly jarring. To find a dog at death's door and subsequently brought back to life shows the dedication of our staff. We are grateful to take this step in bringing the abuser to justice in an effort to ensure no other animals ever meet the same fate. The next step is through the courts to ensure that he is never allowed to own another animal."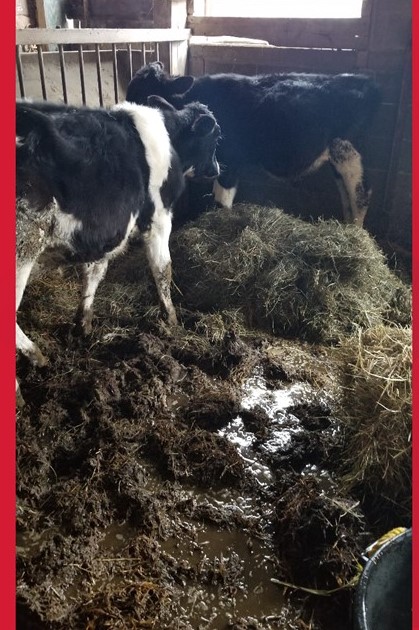 Humane investigators not only found animals living in squalor, including injured dogs with terrible, untreated wounds, they also discovered the remains of three dogs, two of which died from severe bite wounds that were left untreated.
Steven M. Alston must pay for what he put these animals through. Your support is needed to ensure that court officials know that we care about this cruelty case and that we want the maximum punishment and an order prohibiting Alston from ever owning animals again! Please add your name (and comments) today!
News:
Individuals are presumed innocent until proven guilty in a court of law.
Update 3/5/2021: Animal Victory has been informed that court has been moved to April 5.
Update 11/30/2020: Today we sent our letter along with 15,561 signatures and comments to the Lebanon District Attorney. Read our letter here.
PRIOR SIGNATURES : 15793
Man Cut Off Puppies' Ears With Scissors And Horribly Neglected Other Animals
48
signatures = 0% of goal
48
Damiano Giustina
Sep 18, 2021
47
Kit Dugan
Sep 18, 2021
46
Sabine Fontaine
Sep 18, 2021
45
Teri Paszotta
We need tougher laws, more judges with balls to hand down stiffer sentences & justice to those affected by sick abusers of animals in our communities. It's going on in your city and those that prey on the most vulnerable are WEAK COWARDS & THE LOWEST, POOREST EXCUSE OF BEINGS WALKING THIS EARTH!
Sep 17, 2021
44
sherry mainquist
Cut his ears off and feed him crap!!!
Sep 15, 2021
43
Ann Freeman
Sep 15, 2021
42
KONSTANTINOS STAMOS
Sep 14, 2021
41
Debbie Westerkamm
Sep 14, 2021
40
Anonymous
omg :((
Sep 13, 2021
39
astrid suchanek
Sep 13, 2021
38
Rebecca Chappell
Sep 13, 2021
37
Kennedy Roop
Sep 12, 2021
36
Julie Casey
This man needs to be treated the same way I pray he never has another animal in his life time
Sep 10, 2021
35
Christine Rigney
Sep 10, 2021
34
Sophie Emlek
Sep 09, 2021
33
Stefanie E.
Sep 09, 2021
32
Dodie Harrison
Sep 08, 2021
31
TAMI BRODY
Sep 08, 2021
30
Ilana Karapetyan
Sep 08, 2021
29
Marcia Tucker
Sep 08, 2021
28
Jan Anderson
Sep 08, 2021
27
Melissa Curtis
Sep 07, 2021
26
Damiano Giustina
Sep 07, 2021
25
Kelly Lagace
Sep 03, 2021
24
H Lepage
Put that arsehole behind bars!
Sep 03, 2021
22
Colette Winslow
Aug 29, 2021
21
Cecilia Lalinde
Aug 29, 2021
20
lara balser
Aug 29, 2021
19
Ellen Atherholt
Breaks my heart to hear of this horrid act of animal cruelty! Please serve justice and stop letting these monsters go free of these acts of cruelty towards animals. Animals are a living breathing beautiful companion and our laws need to change to protect them and keep this horrific act of violence to STOP!
Aug 29, 2021
PRIOR SIGNATURES : 15793
---