A Boynton Beach, Florida, man was caught on video repeatedly punching his dog. The video was posted to social media on Sunday and it was widely circulated with calls for the dog to be removed, and the man identified and punished.
The Boynton Beach Police are aware of the situation and are investigating to see if charges are warranted. The video is damning and this man SHOULD face an animal cruelty charge for his abusive behavior. Please add your name to the petition today!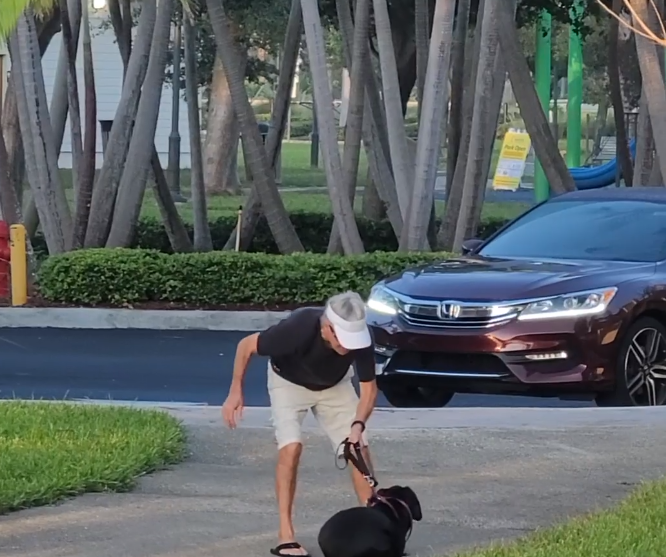 According to WPTV News, the man (who has not been publicly identified) has surrendered custody of his two-year-old dog, Addison. The man has acknowledged that what he did was wrong, and he has expressed regret for his actions, but is it enough?
The video shows him repeatedly punching his dog, who is cowering in fear. The man has stated that he was angry because the dog got out of his house and wouldn't "listen to commands." A woman captured the man's angry response on video and the footage speaks for itself.
Another video, allegedly of the same man and dog, shows a similar attack. You can view the footage at this link to Nest. 
On September 28, an update to the case was released by the Boynton Beach Police Department:
On Sunday, we were made aware of a deeply concerning video circulating on social media of a man punching a dog in Intracoastal Park in the City of Boynton Beach. An officer immediately responded to the park to gather the initial facts, and turned the case over to our animal cruelty investigator.
This morning, Inv. Liz Roehrich interviewed the man in the video and took custody of his dog for an examination by a veterinarian at Palm Beach County Animal Care and Control.
Roehrich, an animal cruelty investigator for 28 years, said:
"I will do my absolute best to pursue justice for this innocent animal. We will always investigate acts of animal abuse and neglect in the city."
If you believe that this man's behavior warrants charges, please sign the petition! We will be presenting this petition, along with signatures and comments, to the authorities, along with a letter requesting an animal cruelty charge. Please show officials that you CARE about animal abuse cases!
Video can be viewed on Facebook at this link.
News:
Update 10/2/2020: Addison, the young dog who was punched by her former owner, has a new family. Addison was reunited with the man who had fostered her before she was adopted from the Palm Beach County Animal Control. The animal welfare agency wrote: "This morning, we released her into the care of her previous foster dad (and now permanent dad) from years ago," posted the PBACC on social media. "It was a very exciting and emotional reunion for all involved! Addison will now be living a wonderful life surrounded by love. She will even be reunited with two of her puppies (now adults)."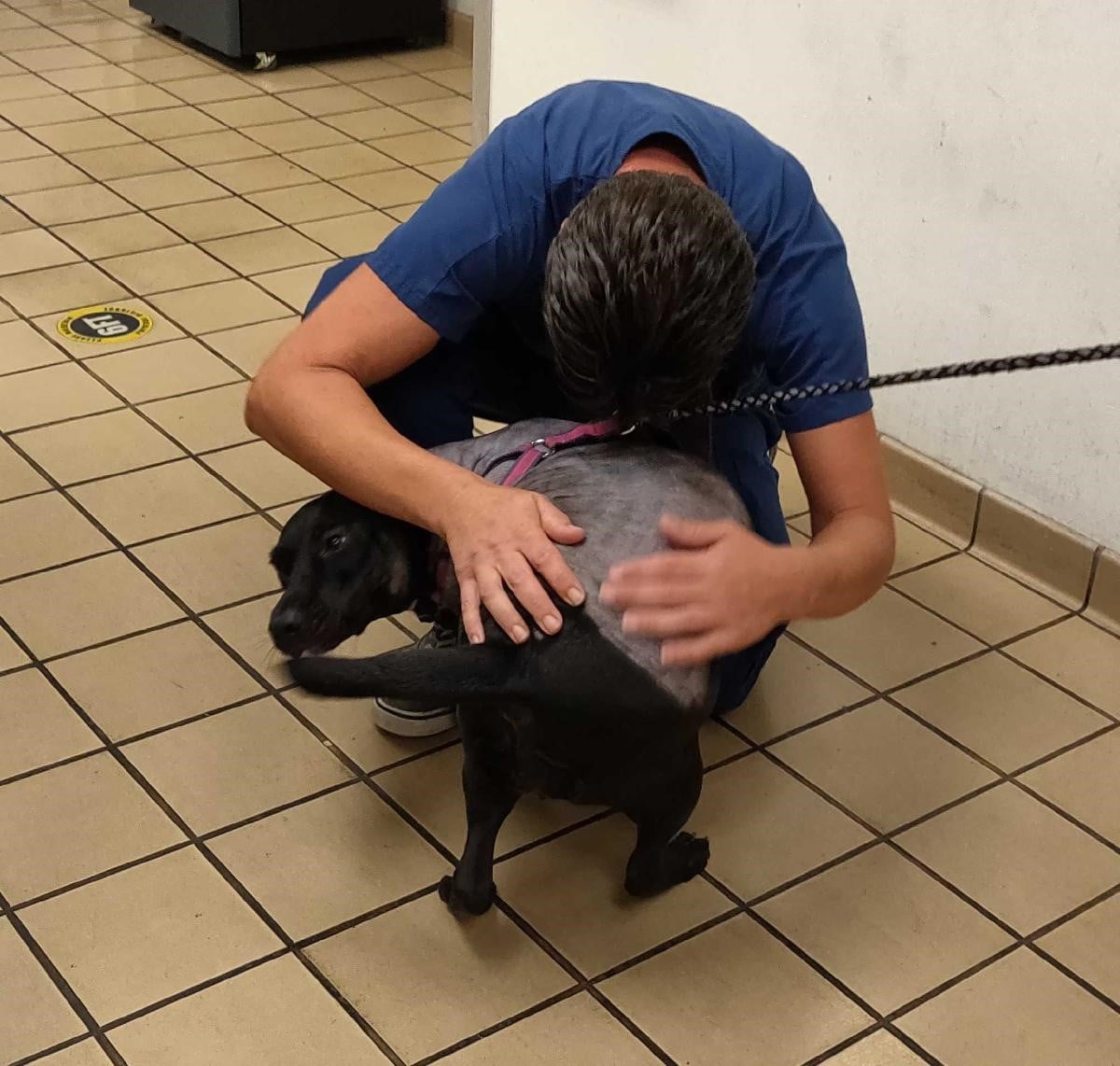 * Individuals are presumed innocent until proven guilty in a court of law.
Animal Victory will continue to follow this situation and provide updates when possible.
(Note: Addison was shaved to check for bruising)
Update 10.6.2020: Read our letter to the Florida State Attorney's Office here
PRIOR SIGNATURES : 10010
Man Caught On Video Repeatedly Punching Dog
37
signatures = 0% of goal
37
Damiano Giustina
Sep 18, 2021
36
Sabine Fontaine
Sep 18, 2021
35
Teri Paszotta
We need tougher laws, more judges with balls to hand down stiffer sentences & justice to those affected by sick abusers of animals in our communities. It's going on in your city and those that prey on the most vulnerable are WEAK COWARDS & THE LOWEST, POOREST EXCUSE OF BEINGS WALKING THIS EARTH!
Sep 17, 2021
34
sherry mainquist
Sep 15, 2021
33
Ann Freeman
Sep 15, 2021
32
astrid suchanek
Sep 13, 2021
31
Kennedy Roop
Sep 12, 2021
30
Sophie Emlek
Sep 09, 2021
29
Dodie Harrison
Sep 08, 2021
28
Sherry Eisenhuth
Sep 08, 2021
27
Ilana Karapetyan
Sep 08, 2021
26
Jan Anderson
Sep 08, 2021
25
Melissa Curtis
Sep 07, 2021
24
Damiano Giustina
Sep 07, 2021
23
H Lepage
Put this arsehole behind bars!
Sep 03, 2021
22
Kelly Lagace
Sep 03, 2021
21
Sheri Prillwitz
Sep 02, 2021
20
Cynthia Westberry
Dogs are living beings
Aug 31, 2021
19
Cecilia Lalinde
Aug 29, 2021
18
Cindy witherell
Aug 29, 2021
17
lara balser
Aug 29, 2021
16
Paula McCarthy
Aug 29, 2021
15
Daniel Pawlowski
Aug 28, 2021
14
Corinne Brown
Aug 27, 2021
13
Marina Ris
Aug 27, 2021
12
Veronica Miazga
Aug 26, 2021
11
Teresa Corner
Aug 24, 2021
10
Chinanan K.
Aug 24, 2021
9
laura raforth
Aug 23, 2021
PRIOR SIGNATURES : 10010
---