Man Caught On Video Repeatedly Punching Dog
Published: September 30, 2020 at 07:37 AM Author:
PENNY EIMS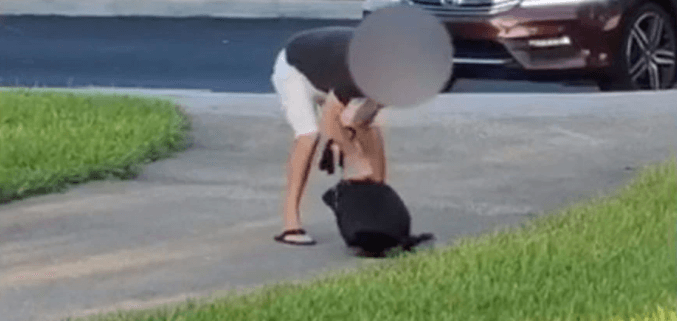 Boynton Beach, Florida – A Boynton Beach, Florida, man was caught on video repeatedly punching his dog. The video was posted to social media on Sunday and it was widely circulated with calls for the dog to be removed, and the man identified and punished.
The Boynton Beach Police are aware of the situation and are investigating to see if charges are warranted. The video is damning and this man SHOULD face an animal cruelty charge for his abusive behavior. Please add your name to the petition today!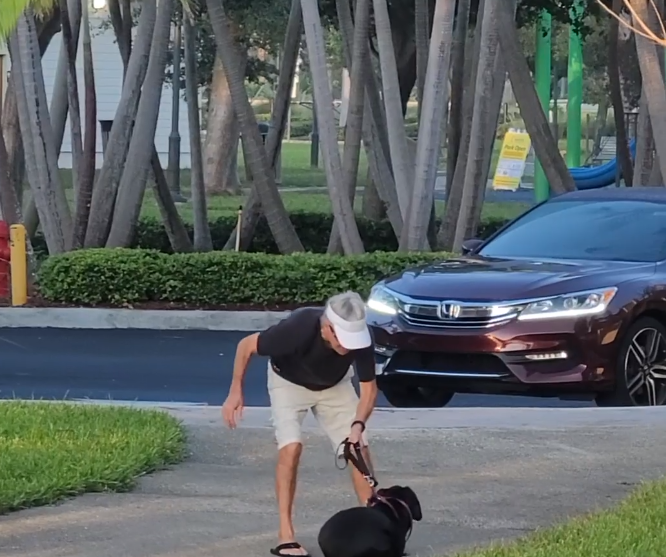 According to WPTV News, the man (who has not been publicly identified) has surrendered custody of his two-year-old dog, Addison. The man has acknowledged that what he did was wrong, and he has expressed regret for his actions, but is it enough?
The video shows him repeatedly punching his dog, who is cowering in fear. The man has stated that he was angry because the dog got out of his house and wouldn't "listen to commands." A woman captured the man's angry response on video and the footage speaks for itself.
Another video, allegedly of the same man and dog, shows a similar attack. You can view the footage at this link to Nest. 
On September 28, an update to the case was released by the Boynton Beach Police Department:
On Sunday, we were made aware of a deeply concerning video circulating on social media of a man punching a dog in Intracoastal Park in the City of Boynton Beach. An officer immediately responded to the park to gather the initial facts, and turned the case over to our animal cruelty investigator.
This morning, Inv. Liz Roehrich interviewed the man in the video and took custody of his dog for an examination by a veterinarian at Palm Beach County Animal Care and Control.
Roehrich, an animal cruelty investigator for 28 years, said:
"I will do my absolute best to pursue justice for this innocent animal. We will always investigate acts of animal abuse and neglect in the city."
If you believe that this man's behavior warrants charges, please sign the petition! We will be presenting this petition, along with signatures and comments, to the authorities, along with a letter requesting an animal cruelty charge. Please show officials that you CARE about animal abuse cases!
Video can be viewed on Facebook at this link.
News:
Update: 11/01/2020: Animal Victory learned that the Florida State Attorneys' office decided to NOT press charges against this man. To say that we are disappointed would be an understatement. Thank you to everyone who signed this petition. We will keep fighting. 
Target: Florida State Attorneys Office
Email: StateAttorney@sa15.org
We are Janelle Babington and Penny Eims, animal welfare petitioners with AnimalVictory.org. We recently created a petition asking for the man who was caught on video repeatedly punching his dog to be charged and punished for his cruel behavior. Over 9,000 people signed our petition and expressed anger over this man's appalling behavior (please see petition linked below).
On Friday, we learned that the Florida State Attorneys' office decided to NOT press charges against this man. To say that we are disappointed would be an understatement. By not charging this man, Florida state officials are essentially condoning this abhorrent behavior. While we are happy that the dog, Addison, did not sustain a physical injury in the incident which was captured on video, we wonder what damage she sustained emotionally, and how many other times did she suffer through an unprovoked attack? We know of at least one other instance where her owner was caught on a Ring video punching her – how many times did this happen when cameras were not recording? 
Though we understand that nothing will be done at this point, we are submitted our petition (with comments from outraged animal lovers) to your office. We are extremely disappointed that someone can treat their dog in this manner and not worry about facing charges.
We would appreciate the courtesy of a response from your office with an explanation of why this man's behavior did not rise to the level where charges would be warranted. Thank you.
Update 10/2/2020: Addison, the young dog who was punched by her former owner, has a new family. Addison was reunited with the man who had fostered her before she was adopted from the Palm Beach County Animal Control. The animal welfare agency wrote: "This morning, we released her into the care of her previous foster dad (and now permanent dad) from years ago," posted the PBACC on social media. "It was a very exciting and emotional reunion for all involved! Addison will now be living a wonderful life surrounded by love. She will even be reunited with two of her puppies (now adults)."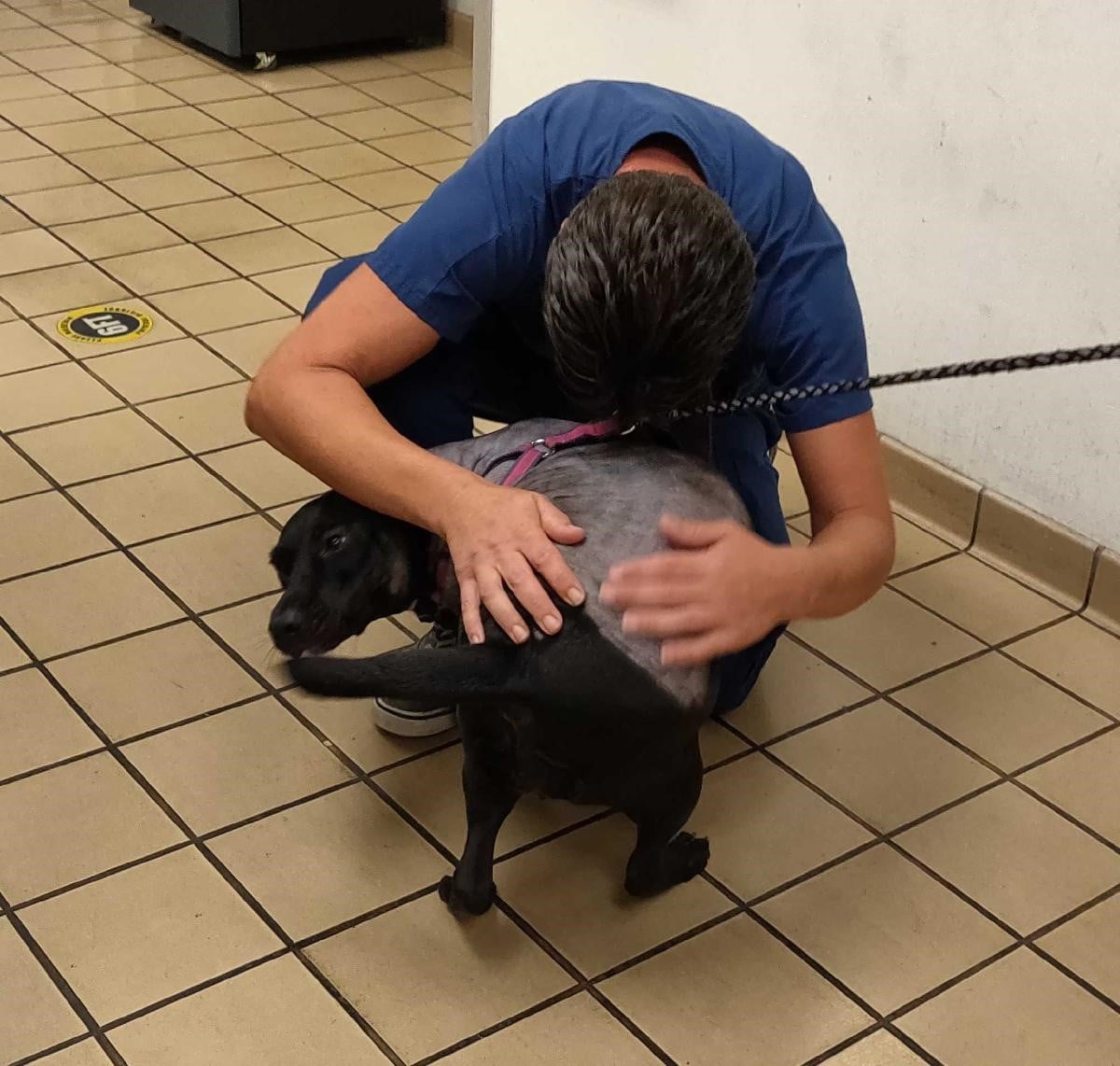 * Individuals are presumed innocent until proven guilty in a court of law.
Animal Victory will continue to follow this situation and provide updates when possible.
(Note: Addison was shaved to check for bruising)
Update 10.6.2020: Read our letter to the Florida State Attorney's Office here
Animal-Protection-Laws-of-Florida-2020-Animal-Legal-Defense-Fund
Prior Signatures 10,010