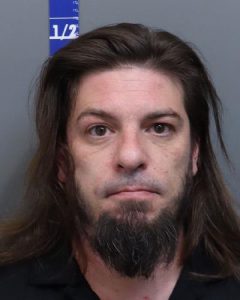 Chattanooga, TN – A Tennessee man is accused of killing his own dog in a ghastly manner. The police charged 41-year-old Michael Justin Wall, of 9404 Seasons Dr., with aggravated animal cruelty after he gave his dog Tylenol PM, attempted to suffocate his pet with a plastic bag, and finally, bludgeoned the dog to death with a sledgehammer earlier this month.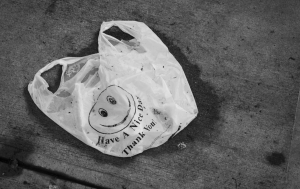 In the early morning hours of January 4, neighbors contacted the Hamilton County Sheriff's Office after hearing what they believed were "muffled gunshots," coming from Wall's residence. Responding deputies found a dog in a pool of blood on Wall's back deck, next to a plastic bag and a bloodied sledgehammer.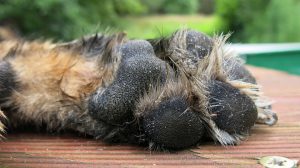 When deputies questioned Wall, he admitted that he had tried to kill his dog because it was having seizures. He explained that he first tried the Tylenol, but when that did not work, he tried using a plastic bag to suffocate his pet. After that method also failed, he used a sledgehammer to repeatedly bludgeon the dog.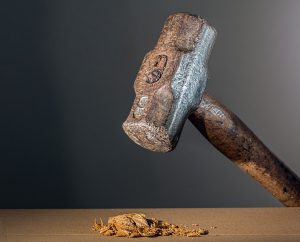 Deputies arrested Wall and took him to the Silverdale Detention Center on a charge of aggravated animal cruelty.
Wall's dog did not die peacefully. By Michael Wall's own admission, the dog was poisoned, suffocated, and bludgeoned before finally dying. It is heartbreaking to know that Wall's dog suffered horribly, at the hands of the person who should have protected him from harm.
Please add your name to the petition today. Your signatures (and comments) will be sent to Neal Pinkston, District Attorney General of Hamilton County, TN.
Note: Individuals are presumed innocent until being found guilty in a court of law. Animal Victory relies upon the authorities and the court system to determine guilt or innocence.
We the undersigned demand that Wall be given the longest sentence possible for his charge, in addition to being prohibited from owning animals in the future.
News:
Animal-Protection-Laws-of-Tennessee-2020-Animal-Legal-Defense-Fund
Update 4/7/2022: The next court date is May 5, 2022.
Update: Case Number 1862452, Defendant: WALL, MICHAEL JUSTIN, Charge: AGGRAVATED CRUELTY TO ANIMALS. Next Court Date: 3/7/2022 at 8:30 a.m. before Judge Gary Starnes
On January 26, 2022, Animal Victory sent 19,431 signatures to Neal Pinkston, District Attorney General of Hamilton County.
Man Accused Of Torturing Dog To Death With Medication, Plastic Bag, And A Sledgehammer
22,350
signatures = 112% of goal
22,350
Olga Espinoza
I hope you rot in jail
Jun 22, 2022
22,349
Anonymous
Jun 22, 2022
22,348
Barbara Smolinski
Jun 18, 2022
22,347
Edwin Ramos
Jun 17, 2022
22,346
Edward Vogler
Jun 17, 2022
22,345
Gayle Blakeslee
Jun 17, 2022
22,344
Deborah Snyder
Jun 12, 2022
22,343
Debbie Mccollum
Jun 12, 2022
22,342
Robert Cheeks
Jun 06, 2022
22,341
Joseph Harvey
Jun 03, 2022
22,340
Ann Stanhope
Pets deserve so much better
Jun 02, 2022
22,339
Andrea Sweeney
Jun 02, 2022
22,338
Karin Heusel
Jun 02, 2022
22,337
Robert Bosch
Jun 02, 2022
22,336
SOPHIE PERROT
May 30, 2022
22,335
Jace Kai
May 29, 2022
22,334
Gospodi Ostanovi
May 29, 2022
22,333
Mihail Sila
May 29, 2022
22,332
Lena Mamleeva
May 29, 2022
22,331
melody barnes
He needs life in prison, stop animal abuse by punishing abusers with life.
May 29, 2022
22,330
linda Korpela
May 29, 2022
22,329
Sara Sampkin
May 29, 2022
22,328
Janice VanMarter
May 29, 2022
22,327
Anonymous
May 27, 2022
22,326
Amy smiyh
May 26, 2022
22,325
Sheree Silveira
May 26, 2022
22,324
Brandi Clair
May 25, 2022
22,323
Valeria Scaramella
May 25, 2022
22,322
Mary Avakian
May 25, 2022
22,321
Ambar Perdomo
May 25, 2022
---