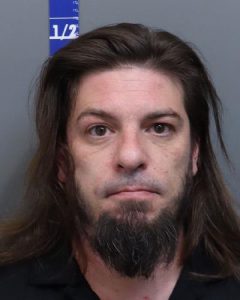 Chattanooga, TN – A Tennessee man is accused of killing his own dog in a ghastly manner. The police charged 41-year-old Michael Justin Wall, of 9404 Seasons Dr., with aggravated animal cruelty after he gave his dog Tylenol PM, attempted to suffocate his pet with a plastic bag, and finally, bludgeoned the dog to death with a sledgehammer earlier this month.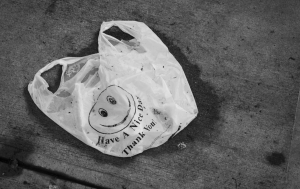 In the early morning hours of January 4, neighbors contacted the Hamilton County Sheriff's Office after hearing what they believed were "muffled gunshots," coming from Wall's residence. Responding deputies found a dog in a pool of blood on Wall's back deck, next to a plastic bag and a bloodied sledgehammer.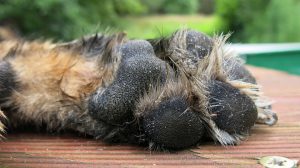 When deputies questioned Wall, he admitted that he had tried to kill his dog because it was having seizures. He explained that he first tried the Tylenol, but when that did not work, he tried using a plastic bag to suffocate his pet. After that method also failed, he used a sledgehammer to repeatedly bludgeon the dog.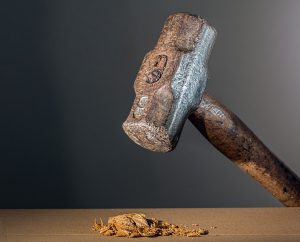 Deputies arrested Wall and took him to the Silverdale Detention Center on a charge of aggravated animal cruelty.
Wall's dog did not die peacefully. By Michael Wall's own admission, the dog was poisoned, suffocated, and bludgeoned before finally dying. It is heartbreaking to know that Wall's dog suffered horribly, at the hands of the person who should have protected him from harm.
Please add your name to the petition today. Your signatures (and comments) will be sent to Neal Pinkston, District Attorney General of Hamilton County, TN, along with our demand that Wall be given the longest sentence possible for his charge, in addition to being prohibited from owning animals in the future.
News:
Individuals are presumed innocent until being found guilty in a court of law.
Man Accused Of Torturing Dog To Death With Medication, Plastic Bag, And A Sledgehammer
18,360
signatures = 92% of goal
18,360
Kattaleeya Kent
Jan 21, 2022
18,359
Anonymous
SICKO
Jan 21, 2022
18,358
Liz Matos
Jan 21, 2022
18,357
Lisa M Rice
Jan 21, 2022
18,356
Mandy Brown
Jan 21, 2022
18,355
Lakhvir Smith
Jan 21, 2022
18,354
Evelyn Mahoney
Jan 21, 2022
18,353
Cindy Tramaglino
I hope his KARMA IS SO QUICK AND SEVERE! There's a SPECIAL PLACE IN HELL FOR THIS WASTE OF LIFE!
Jan 21, 2022
18,352
jami reding
Jan 21, 2022
18,351
donna mccowen
Jan 21, 2022
18,350
Victoria Edwards
Jan 21, 2022
18,349
lea coreau
Jan 21, 2022
18,348
Bonnie Gillings
Jan 21, 2022
18,347
Sharon Hirst
Jan 21, 2022
18,346
Tom Everett
Jan 21, 2022
18,345
Patricia Crust
Jan 21, 2022
18,344
Antonella Nielsen
Jan 21, 2022
18,343
Kathy Gleason
Jan 21, 2022
18,342
susan hawkins
I stand in full support of thsi pettion asking for justice for th dog illled, with a sledge hammer. His Own dog. He needs to be charged to the fullest extent I stand in full support of thsi petition. regarding this one, who killed His Own dog, trying to poison Him first, ending with death that to His Own dog, what else is He capable.
Jan 21, 2022
18,341
Kirstin Rosenzweig
Jan 21, 2022
18,340
Joerg Lohmann
Jan 21, 2022
18,339
Antje Kessel
Jan 21, 2022
18,338
Sovattey Marston
Jan 21, 2022
18,337
Anonymous
Jan 21, 2022
18,336
Louis BALLY
De l'assassinat d'un animal à celui d'un homme , il n' y a qu'un pas . Léon TOLSTOI
Jan 21, 2022
18,335
Lucette BALLY
Celui qui tue un animal aujourd'hui est le même qui tuera ceux qui se mettront en travers de son chemin demain. Dian FOSSEY
Jan 21, 2022
18,334
Anonymous
Jan 21, 2022
18,333
Maria Ellis
Jan 21, 2022
18,332
antoinette valdez
Jan 21, 2022
18,331
Hannah Curzio
Jan 21, 2022
---