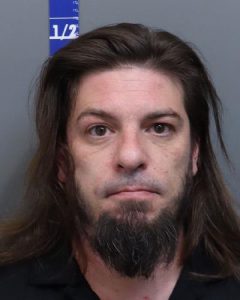 Chattanooga, TN – A Tennessee man is accused of killing his own dog in a ghastly manner. The police charged 41-year-old Michael Justin Wall, of 9404 Seasons Dr., with aggravated animal cruelty after he gave his dog Tylenol PM, attempted to suffocate his pet with a plastic bag, and finally, bludgeoned the dog to death with a sledgehammer earlier this month.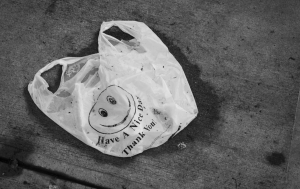 In the early morning hours of January 4, neighbors contacted the Hamilton County Sheriff's Office after hearing what they believed were "muffled gunshots," coming from Wall's residence. Responding deputies found a dog in a pool of blood on Wall's back deck, next to a plastic bag and a bloodied sledgehammer.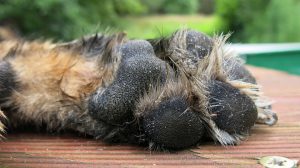 When deputies questioned Wall, he admitted that he had tried to kill his dog because it was having seizures. He explained that he first tried the Tylenol, but when that did not work, he tried using a plastic bag to suffocate his pet. After that method also failed, he used a sledgehammer to repeatedly bludgeon the dog.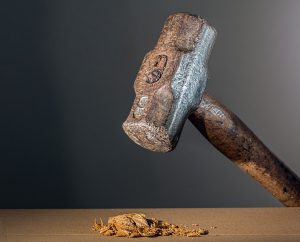 Deputies arrested Wall and took him to the Silverdale Detention Center on a charge of aggravated animal cruelty.
Wall's dog did not die peacefully. By Michael Wall's own admission, the dog was poisoned, suffocated, and bludgeoned before finally dying. It is heartbreaking to know that Wall's dog suffered horribly, at the hands of the person who should have protected him from harm.
Please add your name to the petition today. Your signatures (and comments) will be sent to Neal Pinkston, District Attorney General of Hamilton County, TN.
Note: Individuals are presumed innocent until being found guilty in a court of law. Animal Victory relies upon the authorities and the court system to determine guilt or innocence.
We the undersigned demand that Wall be given the longest sentence possible for his charge, in addition to being prohibited from owning animals in the future.
News:
Animal-Protection-Laws-of-Tennessee-2020-Animal-Legal-Defense-Fund
Update 5/11/2023: Court is scheduled for 5/25/23 with Judge Barry A. Steelman in Division 1
Update 3/6/2023: Animal Victory sent cover letter and petition to the judge.
Update 1/27/2023: Court has been pushed to 03/09/2023.
Update 8/28/2022: We are still waiting for the grand jury date. 
Update 4/7/2022: The next court date is May 5, 2022.
Update: Case Number 1862452, Defendant: WALL, MICHAEL JUSTIN, Charge: AGGRAVATED CRUELTY TO ANIMALS. Next Court Date: 3/7/2022 at 8:30 a.m. before Judge Gary Starnes
On January 26, 2022, Animal Victory sent 19,431 signatures to Neal Pinkston, District Attorney General of Hamilton County.
Man Accused Of Torturing Dog To Death With Medication, Plastic Bag, And A Sledgehammer
24,034
signatures = 120% of goal
24,034
Davina Gochenouer
This made me sick to my stomach. Hopefully he will get a long jail term, and maybe run into an animal lover in jail that will give him what he deserves. This man should not be in society.
Oct 01, 2023
24,033
Sherrie Darce
Sep 30, 2023
24,032
Sally Wood
Love to teach this one what i could do to him with a sledgehamner and a plastic bag. He would never feel the same! Lol
Sep 24, 2023
24,031
karen Wible
Sep 20, 2023
24,030
Beverley Durant
Another demon.....we are overwhelmed by them. Examples need to be set, we will not tolerate this evil.death penalty
Sep 10, 2023
24,029
Anonymous
Aug 28, 2023
24,028
E Froederberg
Aug 17, 2023
24,027
Sheryl Myhan
Aug 14, 2023
24,026
Therese Fromaigeat
Aug 01, 2023
24,025
Linda DeBoer
Jul 25, 2023
24,024
Dr Tracey Reed B.V.M.S.
Jul 24, 2023
24,023
Crissy Jacobson
Jul 17, 2023
24,022
Jason Cuevas
Jul 16, 2023
24,021
Deborah Smith
Jul 14, 2023
24,020
Kim Marchant
Straight to jail for life
Jul 13, 2023
24,019
Gina Badami
Jul 08, 2023
24,018
Nina Williams
This WASTE OF DNA should get the exact treatment he gave his dog.
Jul 03, 2023
24,017
bec marant
Jun 26, 2023
24,016
Nancy Stephan
Ancy
Jun 23, 2023
24,015
Vera Krasnovskaya
Jun 17, 2023
24,014
Quade Prescott
Jun 04, 2023
24,013
Julia Dark
Jun 03, 2023
24,012
Lisa Haut
Jun 02, 2023
24,011
Shelia Shrum
May 24, 2023
24,010
Melissa Brown
May 17, 2023
24,009
rhonda morris
May 16, 2023
24,008
Kristofor Bloomquist
May 16, 2023
24,007
Krista Sanders
May 01, 2023
24,006
Kathy Hamilton
May 01, 2023
24,005
Denise Dixon
Apr 30, 2023
---