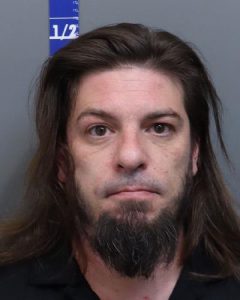 Chattanooga, TN – A Tennessee man is accused of killing his own dog in a ghastly manner. The police charged 41-year-old Michael Justin Wall, of 9404 Seasons Dr., with aggravated animal cruelty after he gave his dog Tylenol PM, attempted to suffocate his pet with a plastic bag, and finally, bludgeoned the dog to death with a sledgehammer earlier this month.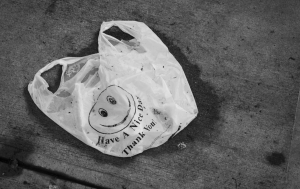 In the early morning hours of January 4, neighbors contacted the Hamilton County Sheriff's Office after hearing what they believed were "muffled gunshots," coming from Wall's residence. Responding deputies found a dog in a pool of blood on Wall's back deck, next to a plastic bag and a bloodied sledgehammer.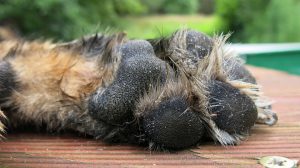 When deputies questioned Wall, he admitted that he had tried to kill his dog because it was having seizures. He explained that he first tried the Tylenol, but when that did not work, he tried using a plastic bag to suffocate his pet. After that method also failed, he used a sledgehammer to repeatedly bludgeon the dog.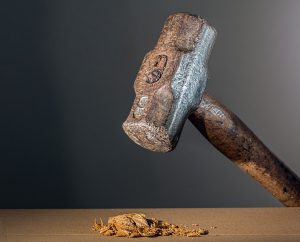 Deputies arrested Wall and took him to the Silverdale Detention Center on a charge of aggravated animal cruelty.
Wall's dog did not die peacefully. By Michael Wall's own admission, the dog was poisoned, suffocated, and bludgeoned before finally dying. It is heartbreaking to know that Wall's dog suffered horribly, at the hands of the person who should have protected him from harm.
Please add your name to the petition today. Your signatures (and comments) will be sent to Neal Pinkston, District Attorney General of Hamilton County, TN.
Note: Individuals are presumed innocent until being found guilty in a court of law. Animal Victory relies upon the authorities and the court system to determine guilt or innocence.
We the undersigned demand that Wall be given the longest sentence possible for his charge, in addition to being prohibited from owning animals in the future.
News:
Animal-Protection-Laws-of-Tennessee-2020-Animal-Legal-Defense-Fund
Update 8/28/2022: We are still waiting for the grand jury date. 
Update 4/7/2022: The next court date is May 5, 2022.
Update: Case Number 1862452, Defendant: WALL, MICHAEL JUSTIN, Charge: AGGRAVATED CRUELTY TO ANIMALS. Next Court Date: 3/7/2022 at 8:30 a.m. before Judge Gary Starnes
On January 26, 2022, Animal Victory sent 19,431 signatures to Neal Pinkston, District Attorney General of Hamilton County.
Man Accused Of Torturing Dog To Death With Medication, Plastic Bag, And A Sledgehammer
22,405
signatures = 112% of goal
22,405
John Robertson
Nov 30, 2022
22,404
Lisel Sipes
Sub human loser belongs in prison. What a moron!
Nov 19, 2022
22,403
Dana Dykes
Nov 19, 2022
22,402
Claire Sefiane
Nov 13, 2022
22,401
Sylvie Préseau
Nov 05, 2022
22,400
Wendy Anderson
Nov 04, 2022
22,399
Judy Gleffe
Monster. Pure evil. Lock him up and throw the key away. I hope the other inmates deal with this creep and do the same to him.
Oct 29, 2022
22,398
Risa Valentine
Oct 28, 2022
22,397
Randy Smith
Oct 24, 2022
22,396
Lisa Cairns
Oct 20, 2022
22,395
Shannon Nichols
Oct 07, 2022
22,394
Julie Goss
Oct 05, 2022
22,393
Beatriz Centeno
Sep 29, 2022
22,392
Maria Centeno
Sep 29, 2022
22,391
Vanesa Marrow
Sep 27, 2022
22,390
Guisselle Martinez
Sep 17, 2022
22,389
Shambhavi Ojha
Sep 13, 2022
22,388
Jennifer Warrow
Sep 13, 2022
22,387
Carmen Verdugo
Sep 11, 2022
22,386
Craig Davis
Sep 10, 2022
22,385
Mike Davis
Sep 10, 2022
22,384
Jammie Davis
Sep 10, 2022
22,383
Michelle Krueger
Sep 09, 2022
22,382
Kristi Dishner
Yeah this one is out of control! He should never have an animal again!
Sep 07, 2022
22,381
Shanelle Manzanares
Sep 06, 2022
22,380
Jeffrey Clouatre
Sep 04, 2022
22,379
Tina Woods
Sep 03, 2022
22,378
Ca Tomas
Aug 29, 2022
22,377
LEO MENDEZ
SICK!! Low life POS!!!! KILL HIM!!! Put him in prison and give him the death penalty!!!
Aug 28, 2022
22,376
MARIE BOTEILHO
DO THE SAME TO HIM AS HE DID TO THIS INNOCENT DOG!!
Aug 28, 2022
---