Miami-Dade, FL – Over the weekend, someone cut through fencing and stole a family's two beloved horses from their stalls. The horses, Sammy and War on the Home Front, were found the next day, dumped in a canal not far from their home; someone had butchered them for meat, leaving bones and their heads behind.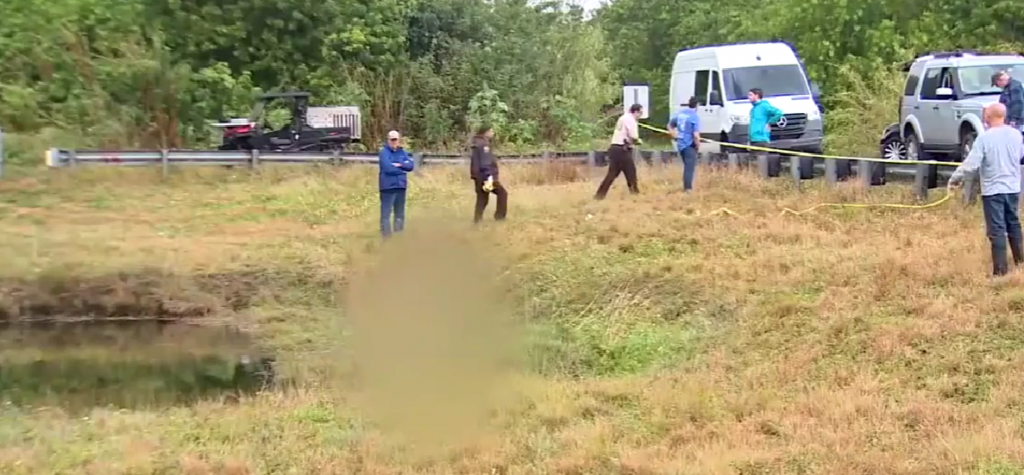 ---
The horses' owner, David Bradley, told WSVN News, "They're our children, and they were abducted and killed for meat."
---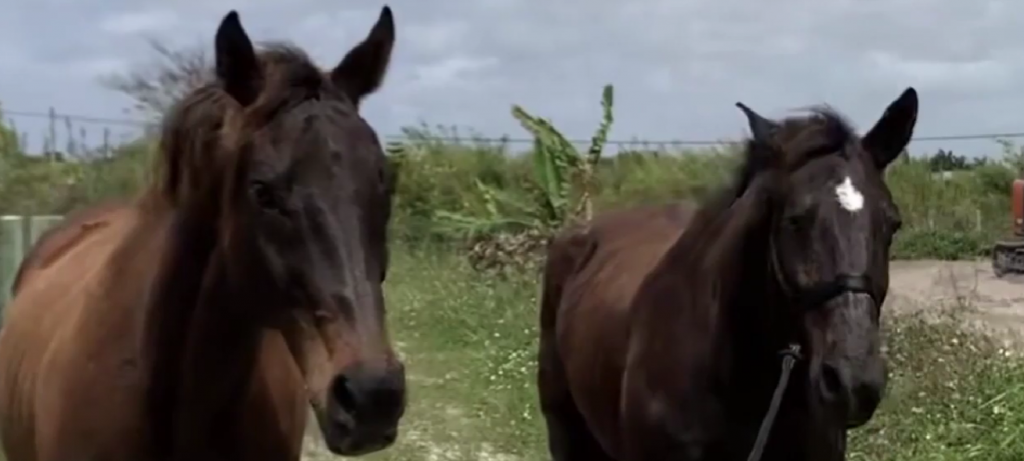 Bradley had reached out via social media to try and find the horses after it was discovered that they were missing.
Explaining why he believes his horses were slaughtered to CBS News:
"This is a big cultural thing. In Cuba, people believe that eating horse meat will cure things like AIDS and cancer. That's like going into someone's yard, and eating their dog because they think it makes them grow wings, it's ridiculous."
Whoever is behind this despicable incident must be found and punished. If you are outraged, please add your name to the petition today! Please share this petition to help raise awareness and find the person(s) responsible. Animal Victory wants to see whoever is responsible exposed, charged, and sent to jail!
Animal Victory is currently working with Suzette Rice from Miami-Dade Crimestoppers and has given $1,000 to the reward fund with the hopes that it will lead to the identification of whoever is responsible for this reprehensible act of cruelty. We will have first-hand up-to-date information as it arrives and update the petition.
If you have any information that could help the police in this case, call Miami-Dade Crime Stoppers at 305-471-TIPS. Remember, you can always remain anonymous, and you may be eligible for a reward of up to $5,000.
Individuals are presumed innocent until found guilty in a court of law. Animal Victory relies upon the authorities and the court system to determine guilt or innocence.
News
Update 8/22/2023: On August 11, two horses were stolen from a ranch in the Rolling Oaks area of Southwest Ranches (Florida). Stolen were Milagro, a nine-month-old filly, and Venus, a three-year-old mare. Officials with Animal Recovery Mission (ARM) fear the horses may be slaughtered and sold for their meat, which is valuable on the black market. Richard Couto, ARM's founder, told CBS News Miami's Peter D'Oench, "The price of its hide is much greater than alive. Horse meat is so lucrative in South Florida. We have been doing this for 15 years and I don't think we have ever recovered a stolen horse." 
This is an ongoing issue in Florida and Animal Victory is committed to raising awareness to help find and prosecute the evil people involved. Please continue to share this petition as we work to bring this cruel madness to an end. Read about the latest case at this link.
Update 7/15/2023: Animal Victory spoke with Meg Weinberger, the director of Rescue Life who had originally rescued both horses. There is speculation that the Miami Dade police know who is responsible, but for reasons unknown, there has not been an arrest. We are pursuing this case and will be following up with the authorities until we get answers. 
Justice Sought After Family's Horses Stolen, Slaughtered For Meat, Dumped In Canal
15,134
signatures = 76% of goal
15,134
Jerry Yarborough
Sep 23, 2023
15,133
Sally Wood
Sep 23, 2023
15,132
Nina Carey
Sep 16, 2023
15,131
Anonymous
Sep 14, 2023
15,130
Ruth Tonkin
Please stop these mentally ill monsters that hurt animals!!!
Sep 12, 2023
15,129
Joke van Kleef
Sep 10, 2023
15,128
Suzanne Strachan
Sep 09, 2023
15,127
Karin Christensen
Sep 09, 2023
15,126
joyce brown
Sep 09, 2023
15,125
Carmen Guillemette
Sep 08, 2023
15,124
Rose McBride
Sep 08, 2023
15,123
Lucy Keith
Sep 08, 2023
15,122
Wilma Brandwijk
Sep 08, 2023
15,121
Rosemary Redding
Sep 08, 2023
15,120
Sabine Scheps
Sep 08, 2023
15,119
Lynn Greaves
Shameful
Sep 08, 2023
15,118
M Arta
Sep 08, 2023
15,117
Sue Weller
So tired of hearing about the animal abuse that continues in Dade County. This cruelty must end NOW!
Sep 08, 2023
15,116
Ilse VandenBalck
Sep 07, 2023
15,115
Deborah LaTour
Sep 02, 2023
15,114
Bonnie Roquita
Horrific! Hope guilty r caught and slaughtered!
Aug 30, 2023
15,113
Kay Kurz
Pray whom ever did this will be brought to Justice for these poor animals!
Aug 29, 2023
15,112
Fabrice Le Boëdec
Aug 28, 2023
15,111
Anna Newbolt
The same thing should be done to them!!!
Aug 28, 2023
15,110
Renny Wodynska
Aug 28, 2023
15,109
Gabriella Ciancone
This horrific and tragic horse stealing and killing must be investigated as a priority. The evil that did this to these precious and innocent sentient beings must be prosecuted. The perpetrators are a danger to all of society.
Aug 28, 2023
15,108
Anne Reeve
Sickened by such cruelty .. Prayers for the tortured horses Vengeance for the guilty …
Aug 28, 2023
15,107
Anastasios Grenzelias
Truly barbaric deed... The perpetrators (or bastards if you will) must be found and imprisoned for many years...
Aug 28, 2023
15,106
Donna Blankenship
Omg! How can this happen? I hope you catch those people, then fry them!
Aug 27, 2023
15,105
Deborah Grey
Aug 27, 2023
---