Miami-Dade, FL – Over the weekend, someone cut through fencing and stole a family's two beloved horses from their stalls. The horses, Sammy and War on the Home Front, were found the next day, dumped in a canal not far from their home; someone had butchered them for meat, leaving bones and their heads behind.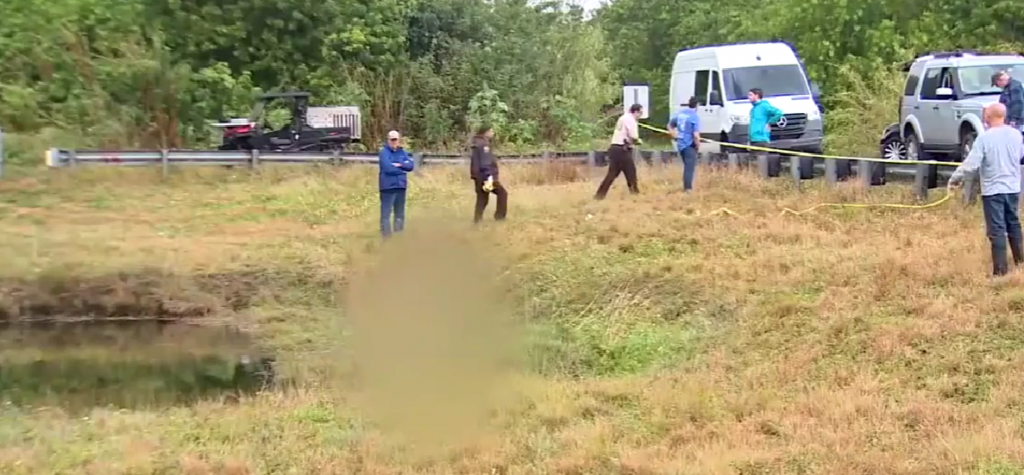 ---
The horses' owner, David Bradley, told WSVN News, "They're our children, and they were abducted and killed for meat."
---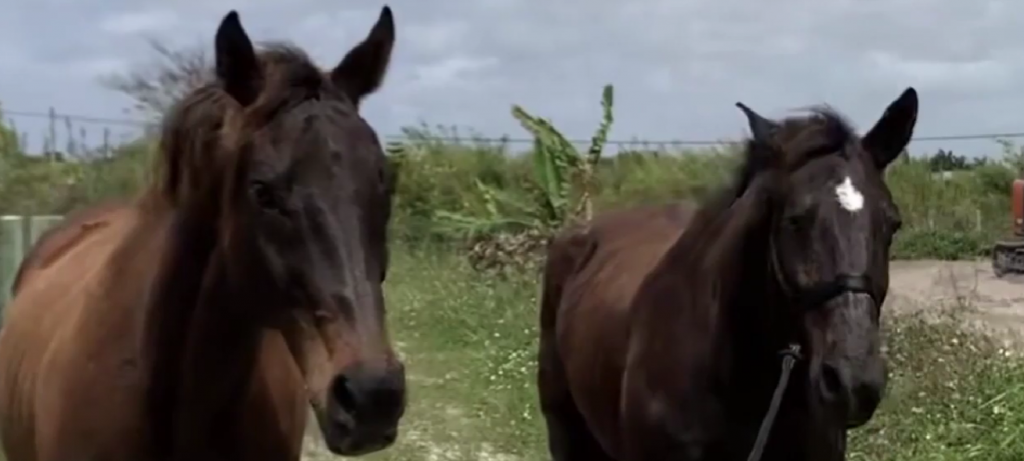 Bradley had reached out via social media to try and find the horses after it was discovered that they were missing.
Explaining why he believes his horses were slaughtered to CBS News:
"This is a big cultural thing. In Cuba, people believe that eating horse meat will cure things like AIDS and cancer. That's like going into someone's yard, and eating their dog because they think it makes them grow wings, it's ridiculous."
Whoever is behind this despicable incident must be found and punished. If you are outraged, please add your name to the petition today! Please share this petition to help raise awareness and find the person(s) responsible. Animal Victory wants to see whoever is responsible exposed, charged, and sent to jail!
Animal Victory is currently working with Suzette Rice from Miami-Dade Crimestoppers and has given $1,000 to the reward fund with the hopes that it will lead to the identification of whoever is responsible for this reprehensible act of cruelty. We will have first-hand up-to-date information as it arrives and update the petition.
If you have any information that could help the police in this case, call Miami-Dade Crime Stoppers at 305-471-TIPS. Remember, you can always remain anonymous, and you may be eligible for a reward of up to $5,000.
Individuals are presumed innocent until found guilty in a court of law. Animal Victory relies upon the authorities and the court system to determine guilt or innocence.
News
Justice Sought After Family's Horses Stolen, Slaughtered For Meat, Dumped In Canal
14,831
signatures = 74% of goal
14,831
Desiree Medellin
Mar 26, 2023
14,830
Donna Campbell
Mar 26, 2023
14,829
Marie eberhardt
PROSECUTE TO THE FULLEST EXTENT OF THE LAW
Mar 26, 2023
14,828
yvette eberhardt
PROSECUTE
Mar 26, 2023
14,827
Ellen Margraff
Mar 26, 2023
14,826
Karen Anderson
Mar 26, 2023
14,825
Cheryle Lefort
Mar 26, 2023
14,824
Brenda Gonzalez
Mar 25, 2023
14,823
Shawn Graham
Mar 25, 2023
14,822
M. Eichhof
Mar 24, 2023
14,821
KM Eichhof
Mar 24, 2023
14,820
Erin Mckelvey
Mar 24, 2023
14,819
Theresa Witt
Those people need to be found and punished... it is so mind bungling that some people think they can get away with this??? Please find monsters ....
Mar 23, 2023
14,818
Roberta Philbrook
Help find these cruel evil people who killed these people horses family members snd charge them with everything g we can they are still out there killing other family members need to be stopped
Mar 23, 2023
14,817
Sharon Ryan
Mar 23, 2023
14,816
Cynthia Heward
We humans city, county, government, and all politicians need to step up and stop all abuse of all and every living. No animal or human should encounter abuse, neglect, torture from a human. If we don't step up now and defend the voiceless we are doomed as a society and a disgrace.
Mar 22, 2023
14,815
Mary Wentz
Mar 22, 2023
14,814
Marilyn Saunders
Mar 22, 2023
14,813
Barbara Quick
I cannot imagine the pain. I hope you find these barbarians and punish them to the full extent of the law!!!!!!!
Mar 22, 2023
14,812
Laurie Lerner
Mar 22, 2023
14,811
sharylla jackson
Mar 21, 2023
14,810
Patty Warren
Mar 21, 2023
14,809
Ute Ergul
Mar 21, 2023
14,808
Anne Bonse
Mar 21, 2023
14,807
Catherine CANONGE
Mar 20, 2023
14,806
Leesa Napier
So terribly horrible and disgusting!
Mar 19, 2023
14,805
jennifer sturm
Mar 19, 2023
14,804
alisa Daskarolis
Horrific and seriously criminal mind to behave in such a manner.
Mar 19, 2023
14,803
Chloe Seago
Mar 19, 2023
14,802
Toni Boyd
Mar 19, 2023
---